Willow Creek Memory Care
Lees Summit, MO - Assisted Living, Memory Care
Community size: Large (26-100)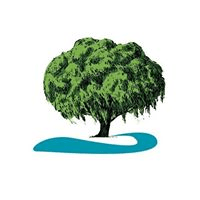 Willow Creek Memory Care at Lee's Summit offers specialized senior living in Lee's Summit, Missouri. Our stand-alone Memory Care community provides a comfortable, timeless Lee's Summit} feel. Our highly trained and caring team offers customized Memory Care and short-term Respite Care with the added benefit of coordinating with fellow providers for Hospice Care. All of our residents receive the attention and personalized care they need, with access to everyday activities, community interactions, and delicious meals. Throughout our community, you'll find tasteful, homelike interiors, lending a familiar setting to your loved one.
When a loved one is diagnosed with dementia, it's comforting to know you have the support of experts to see to their care. Willow Creek Memory Care at Lee's Summit specializes in Memory Care, providing people living with dementia or other forms of memory loss the services they need and the respect and positive energy they deserve. Our Memory Care suites offer a warm, bright place to call home in Kansas City. Our community offers easily accessible showers and central air conditioning for optimal comfort. We pay attention to all the details, down to the design of our community. Suite features which are especially helpful for Memory Care residents include:
Uniquely themed neighborhoods
Enclosed community courtyard for outdoor enjoyment
Staff specially trained in memory care
Residents of our Memory Care neighborhood receive exactly the care they need in a homelike environment where every day provides opportunity for meaningful connections. Our team can assist with all activities of daily living, including bathing, brushing teeth, dressing, and getting around the community. We develop a personalized care plan for your loved one to see to their needs. Willow Creek Memory Care at Lee's Summit's Life Enrichment program offers a wide range of activities to meet the social, physical, mental, and creative needs of the individuals who make up our community. 
At Willow Creek Memory Care at Lee's Summit, we understand that your loved one isn't the only one in need of support. Caregivers need help, too. Our Lee's Summit senior living community offers Short Term Care options for the time you need a break. Whether we can assist for a few days or a few hours, we'll ensure that your loved one receives the care they need in a warm and comfortable environment while you're away. Respite Care is perfect for times when you need to take a vacation and want to feel secure, knowing your loved one has all of the care they need in your absence.
Hourly Care can accommodate changing schedules, appointments, long workdays - whatever it is that you're doing, we've got you covered with activities, meals, medication reminders, and more.
Although individuals in our Respite Care program only stay with us for a short time, we get to know them just as well as our full-time residents. The average respite stay at Willow Creek Memory Care at Lee's Summit is one to four weeks. During that time, our team can assist your loved one with activities of daily living such as bathing, dressing, eating, and using the bathroom.
We encourage people in our Respite Care program to view their stay as a vacation, where they have access to our life-enriching community activities, and the comfortable surroundings of a modern Lee's Summit retreat. While your loved one is in our care, we'll treat them to the same amenities all of our residents enjoy. We'll make a detailed care plan to ensure they receive the support and attention they need while you're away. Your loved one will feel right at home with the down home feel of our warm, friendly community, where someone is always there for you.
+ Read more
Full Screen Gallery