Peabody Home
Franklin, NH - Assisted Living, Nursing Home, Independent Living, CCRC
The Peabody Home in Franklin understands Senior living transition does not have to be overwhelming.
​
With a caring and compassionate family of staff, Peabody Home ensures an ease of transition for Independent Living, Assisted Living, Nursing Care, Memory Care, Respite Stay, Adult Day Care, and Hospice.
 
Peabody is a not-for-profit, private pay organization.  The caring staff provides guidance in the financial planning of
continuum of care; where no resident pays an entrance fee.
 
A unique senior living community nestled in the heart of a cozy NH town, Peabody Home offers a difference with personalized living space, rewarding activities and experiences to every resident.
The 24 hour on-site licensed nursing staff and physician partnership,
for all residents, ensures the entire family has peace of mind.
See More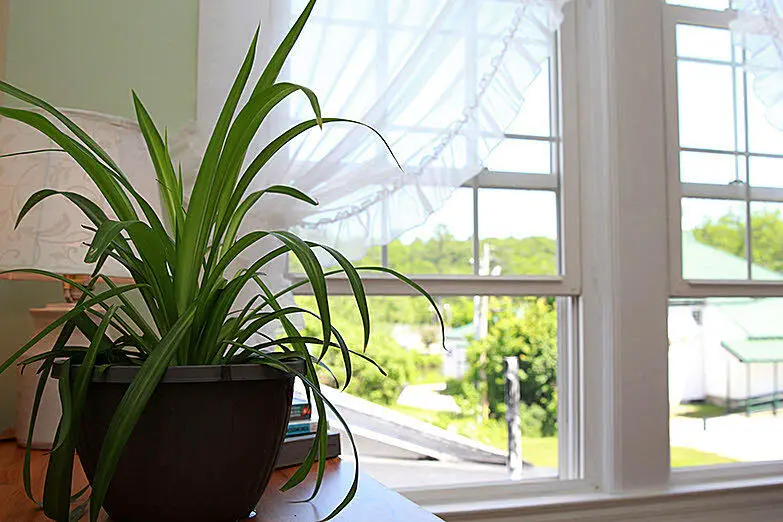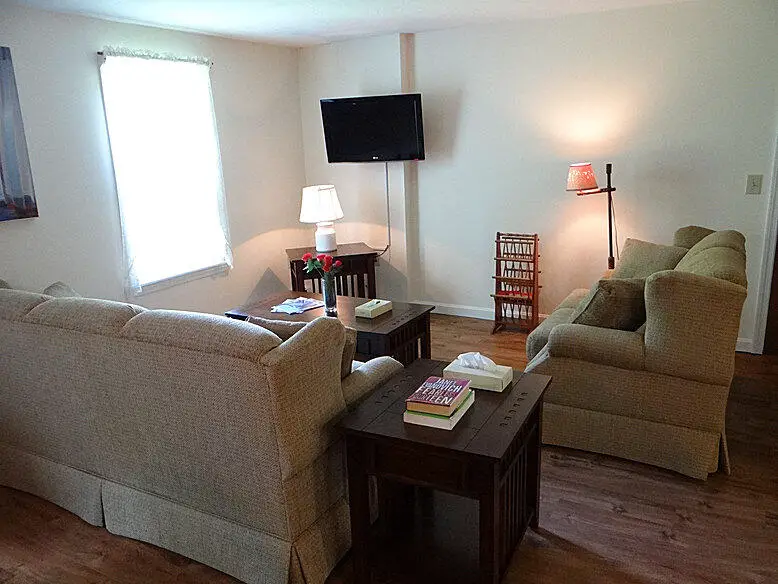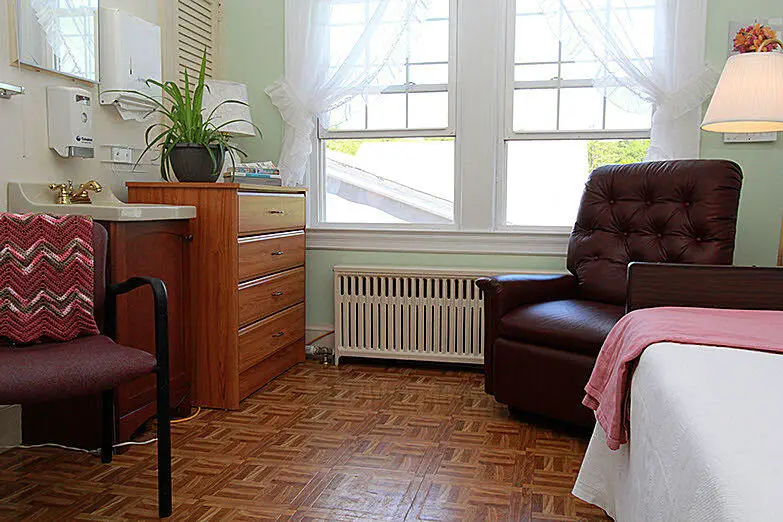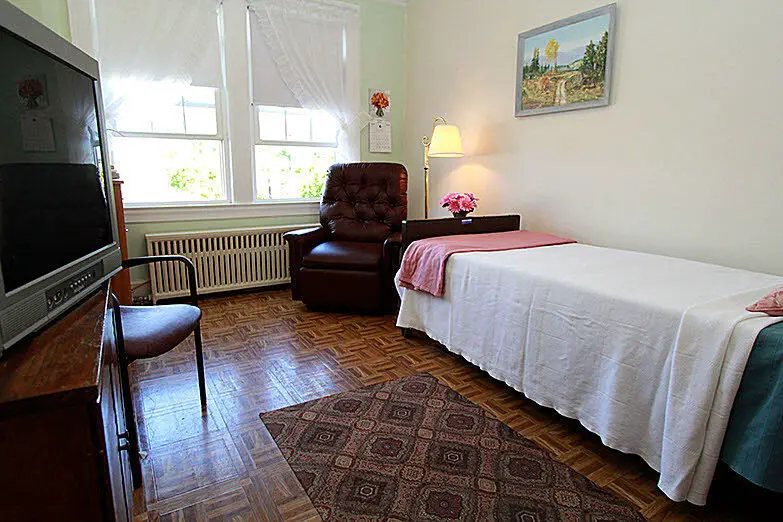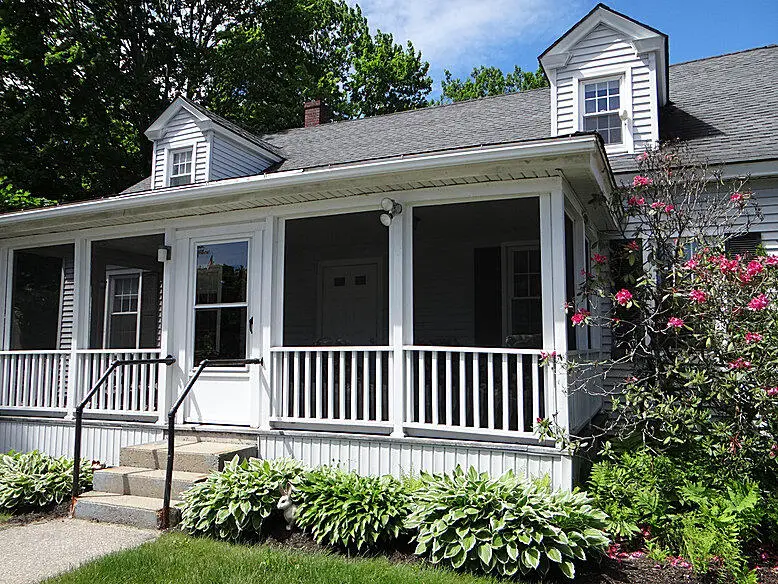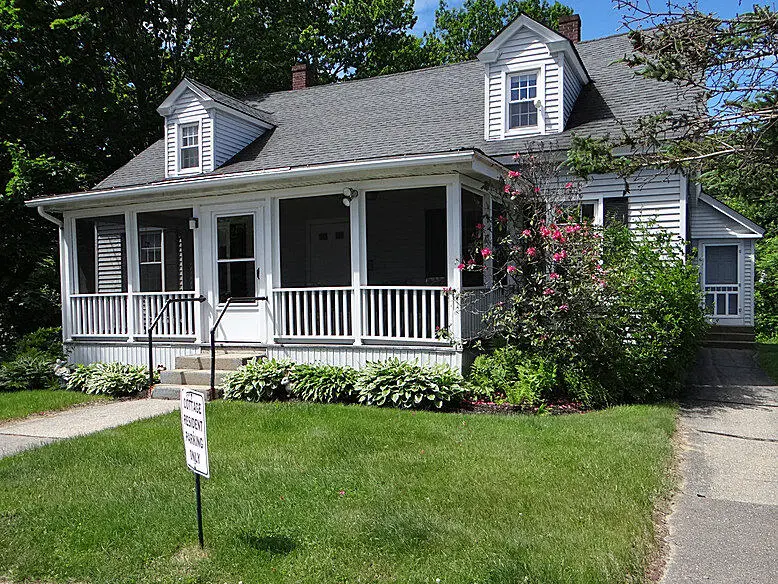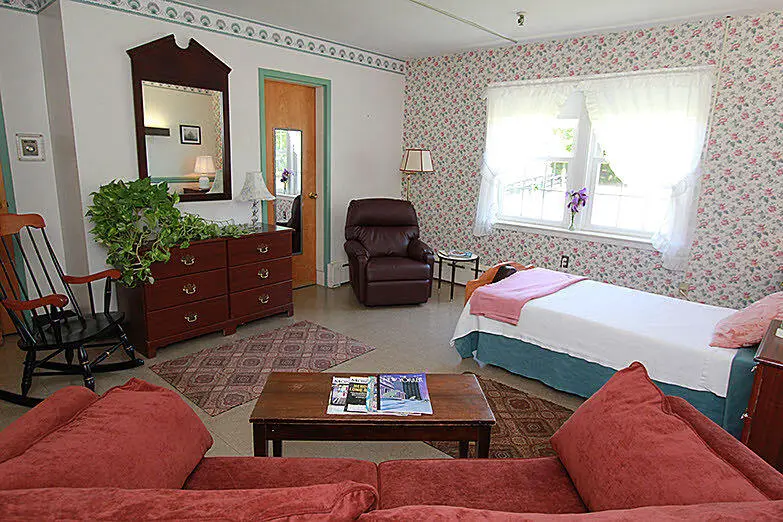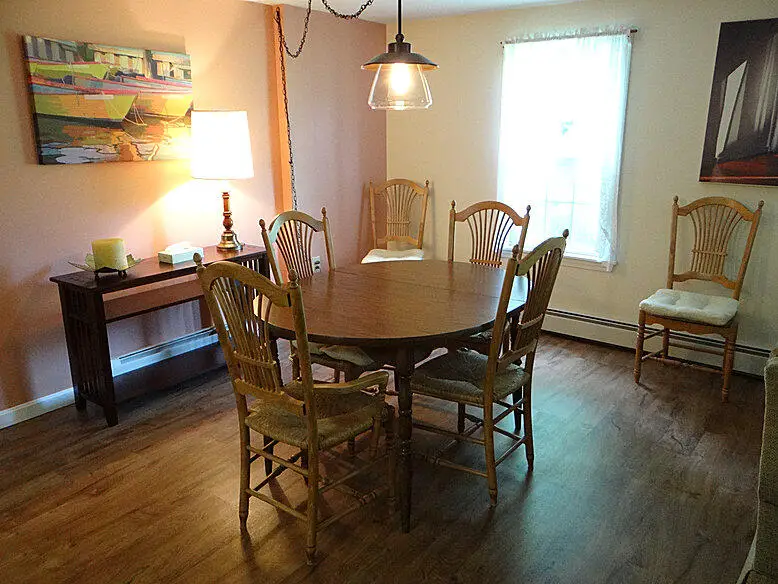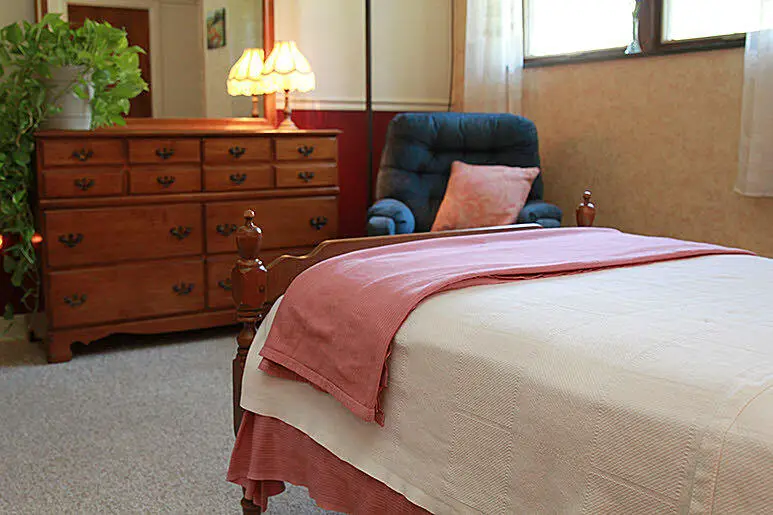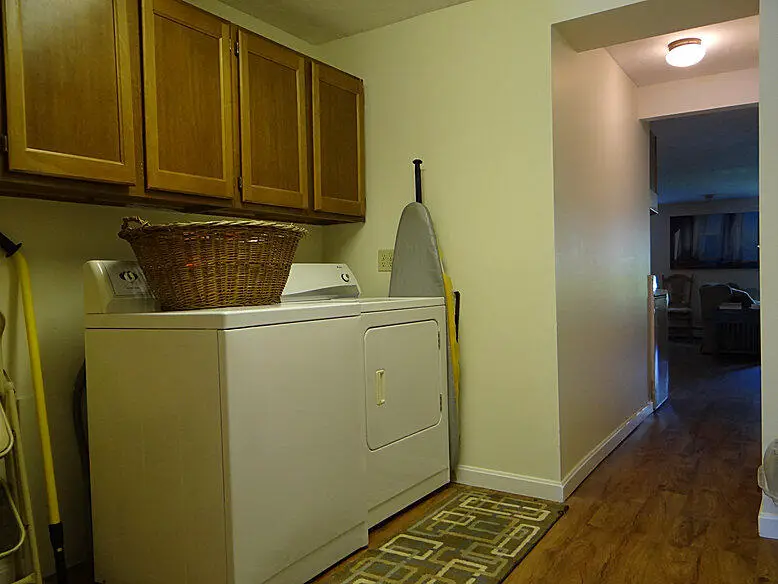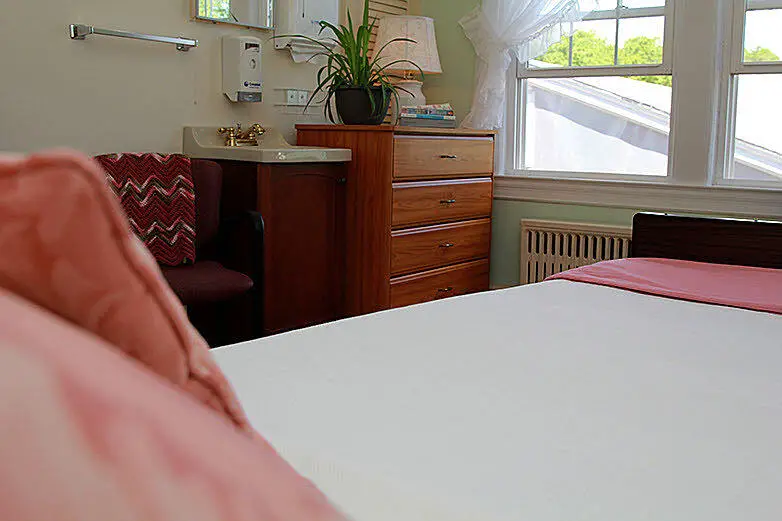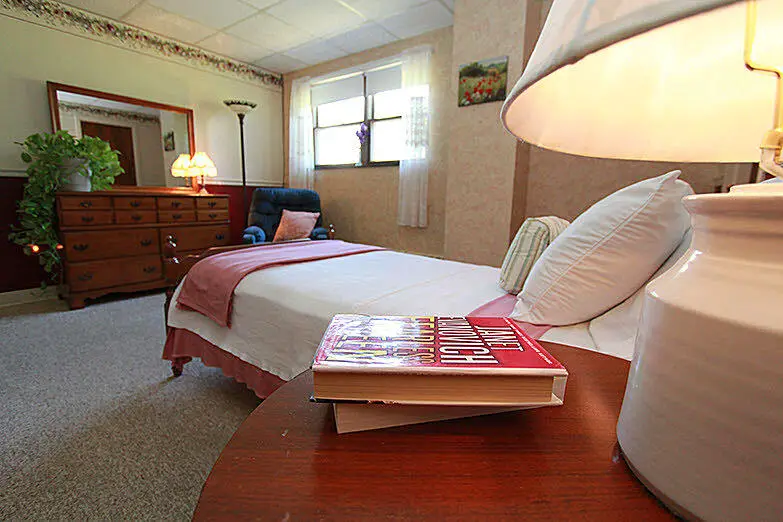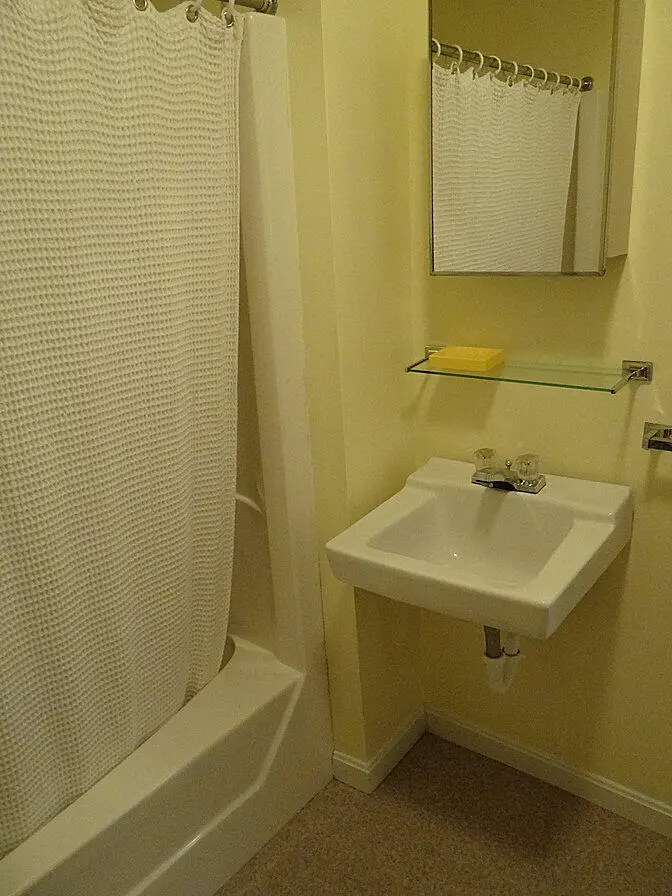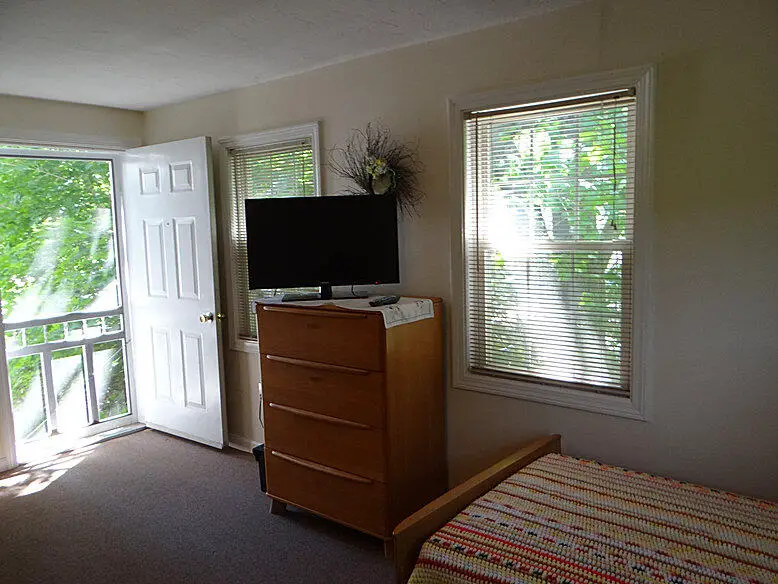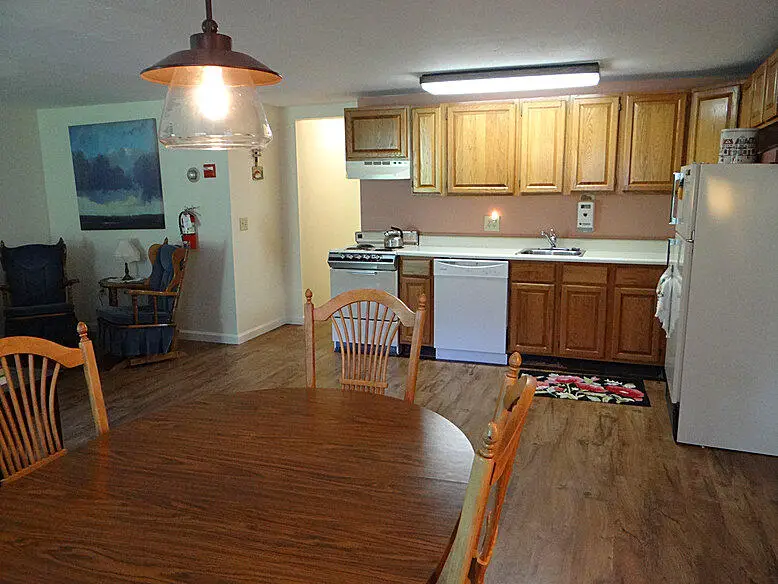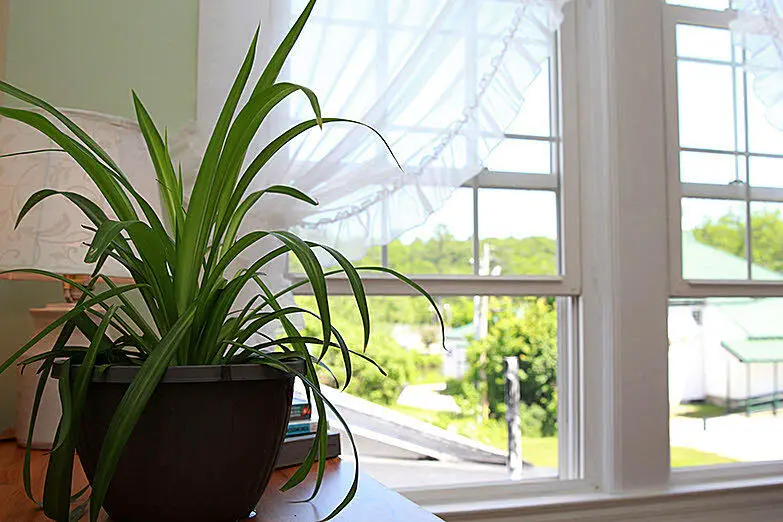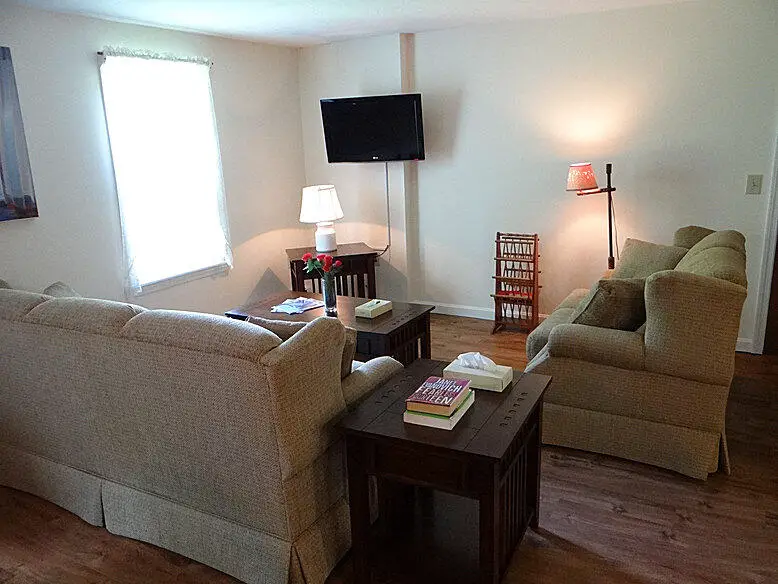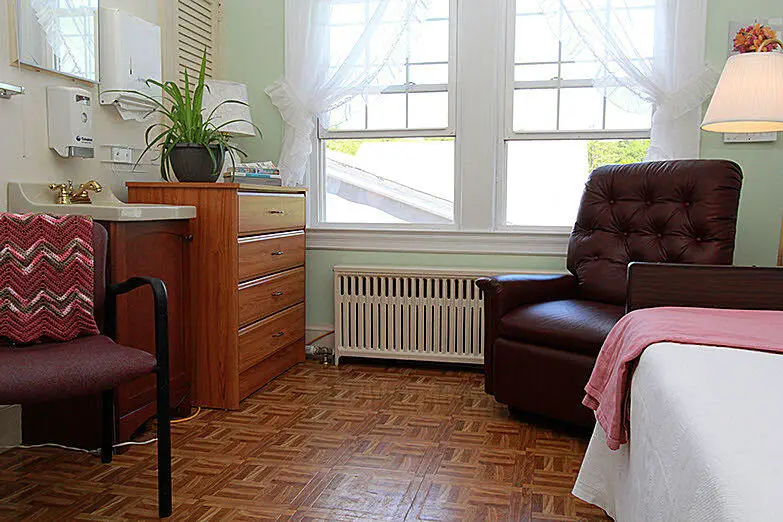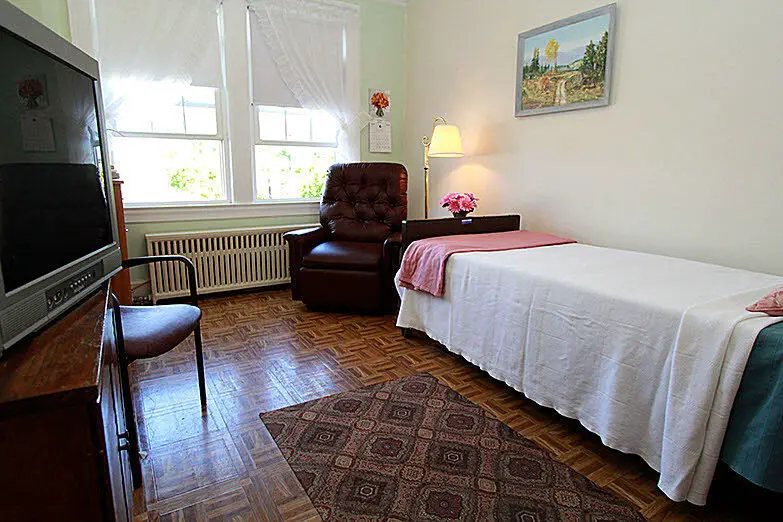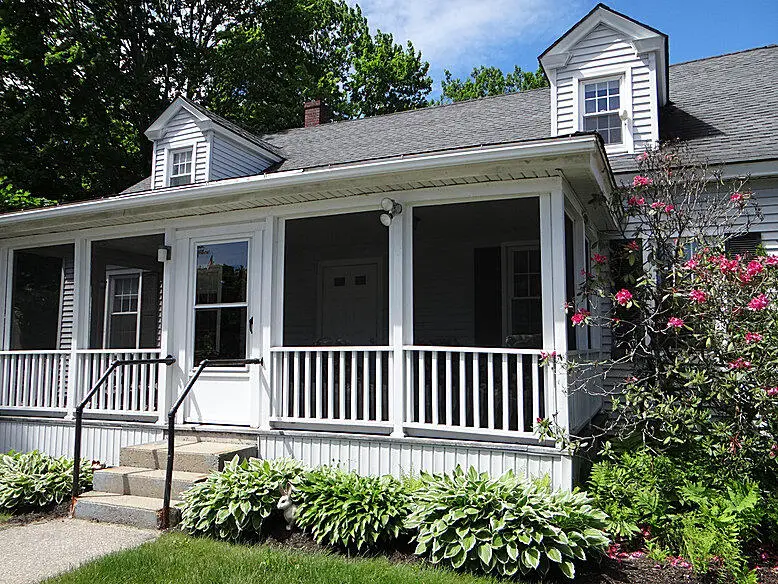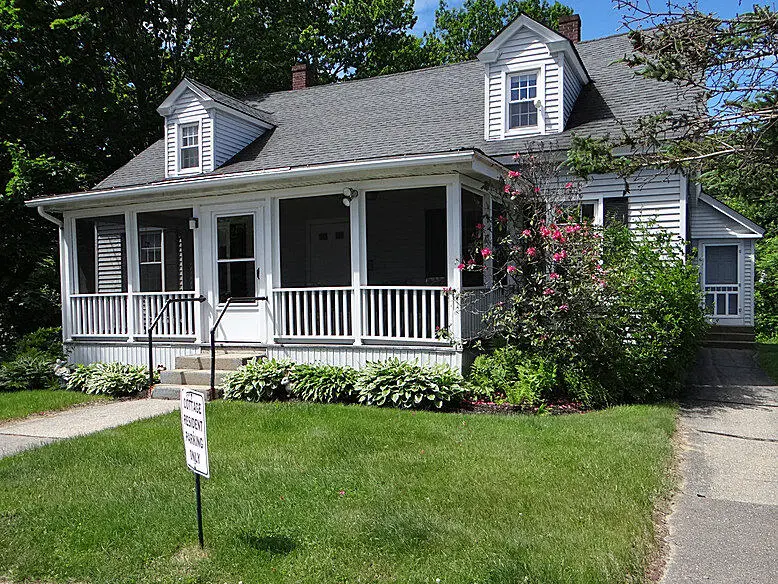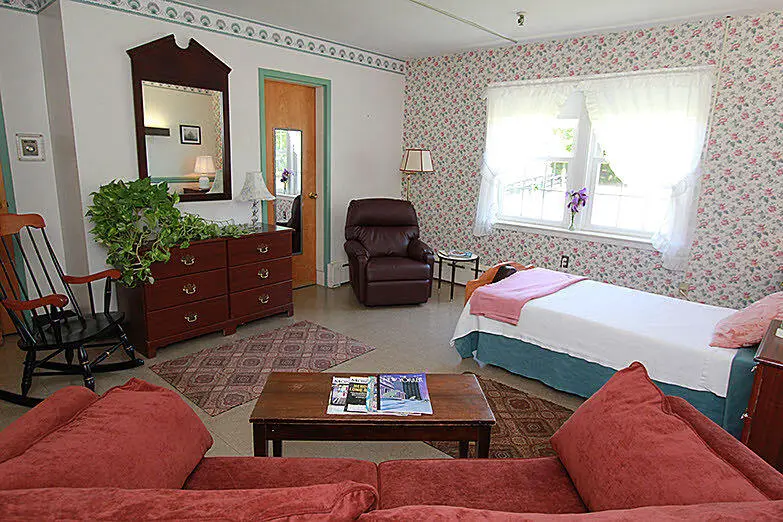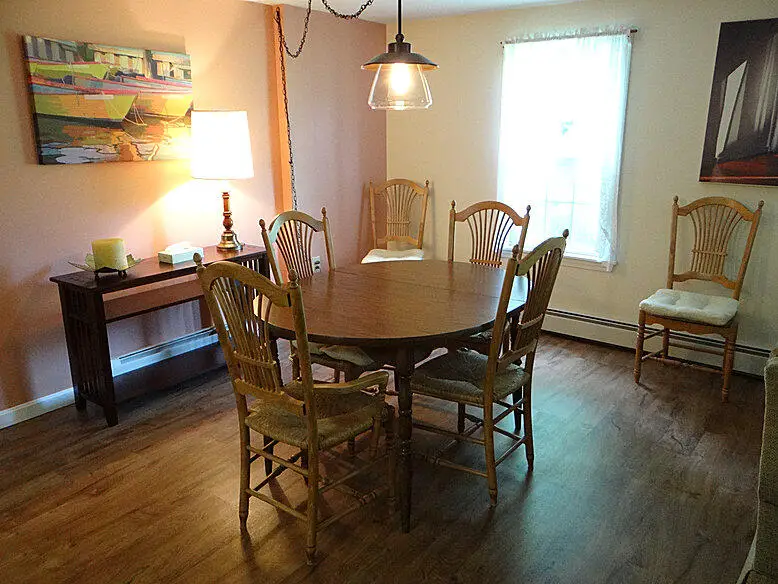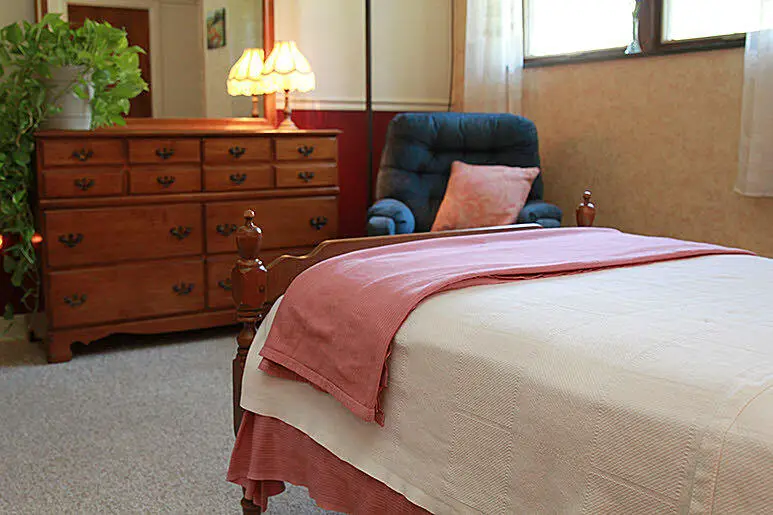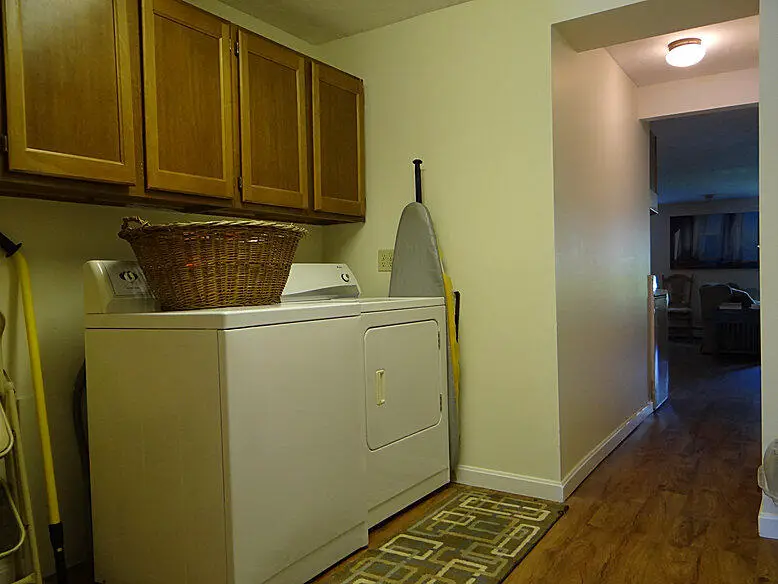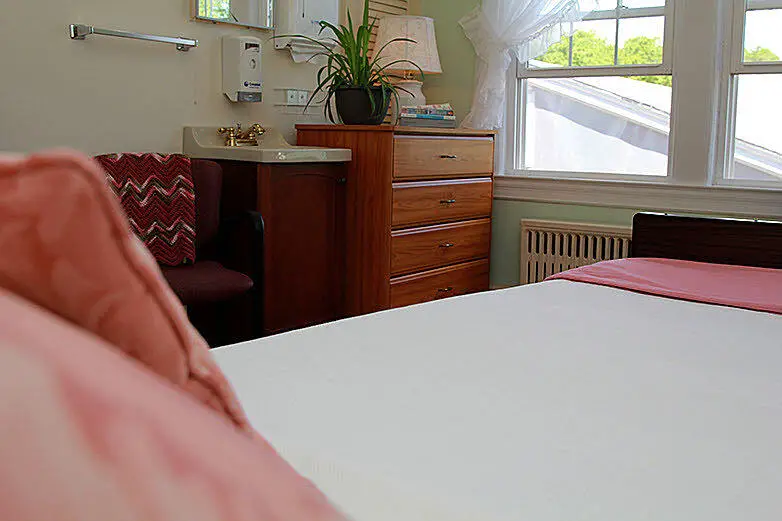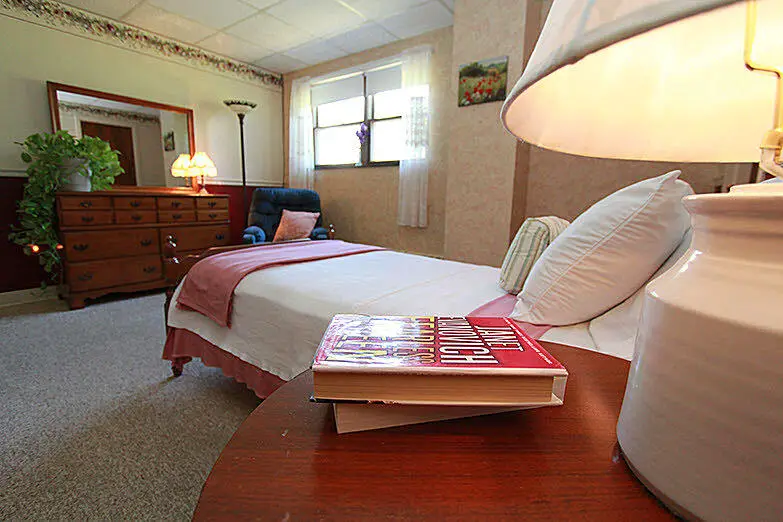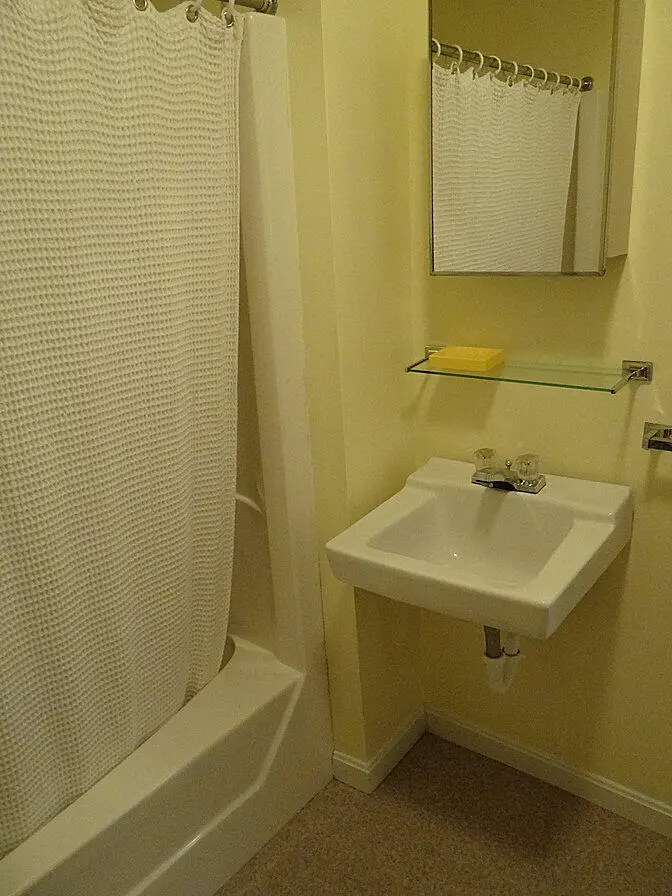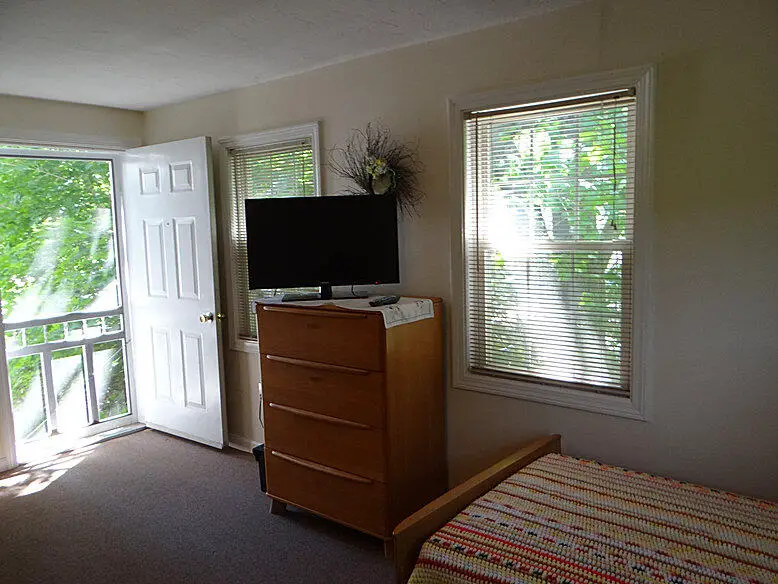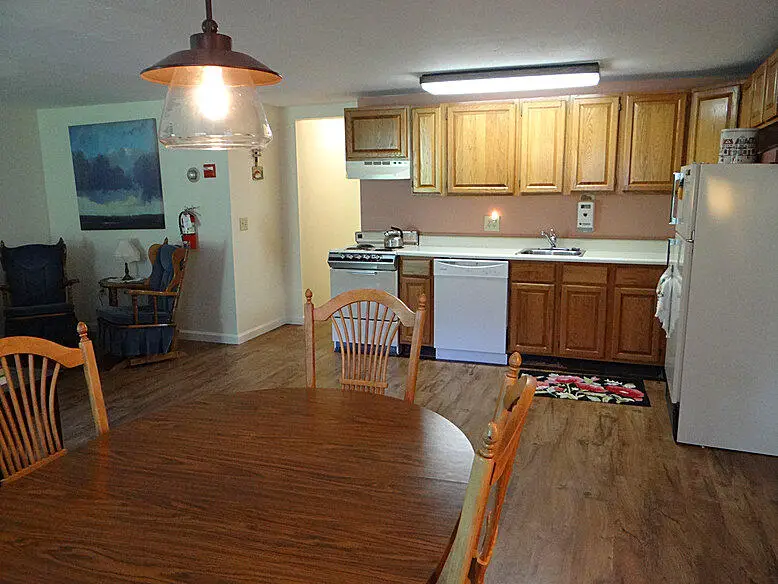 Additional Media
Videos
Video Transcript
Title: Peabody Resident Pam J.
Time: 2 min 2 sec

Description:

Meet Pam and find out why she loves living at Peabody Home!

Transcript:

[Music] you my name is fam i'm here at the peabody home i have been here for five years negas my daughter she's the administer wear and she's been here for 17 years [Music] it's a smaller home we have here three levels of care which makes it possible almost anybody to stay with us I'm in the assisted living which they take good care of me by giving me my pills and making sure I eat properly the food is good we enjoy three meals a day we have I like the activities that we have we have things here in everybody and we go out with four bus arrives and for other rides to the lake DLNA is here to the edge here are a real family and they maybe they make the whole place a real family we have beautiful gardens in summer well-tended and we have beautiful iris which were famous for because the iris time people go by and take a look there's a church in the library that we could and we can use and we are centrally located in we have shirts make day trips people here all ages and from all places around so it's interesting to talk to people about I'm Pam and I'm very happy at the Peabody home thank you it's a nice place to be you

Video Transcript
Title: Peabody Home Alison C.
Time: 1 min 5 sec

Description:

Our very our Business Liaison Alison, making her video debut!

Transcript:

you my name is Allison I'm the business office in VA's on here at the Peabody home very small home-like environment all the staff work together we have a great camaraderie here everybody just looks out for everything that the residents need and we make sure that that would give them the best care only meet their needs we not only help them when they come in to make sure that they have everything they need but if they qualify for veterans benefits or other pension benefits we help them with that we also we have some in residents that have long-term care insurance so what we'll do is we'll help him get the claims going and then on a monthly basis will submit the bills to their insurance so that they'll get the money much quicker everybody just works together to make the environment really wonderful you

Video Transcript
Title: Meet our Activities Director Angela!
Time: 1 min 31 sec

Description:

Our mission is to provide professional and personal care in a loving home atmosphere, where we always put the resident's needs and desires first.

Transcript:

I let people know that this isn't just a nursing home we have all levels of care here we have independent living where people live over in our nice cottage have access to all the activities here and anything that's going on in the home they're part of us they're just more independent and we have assisted living here if their level of care needs to be changed then we have nursing when someone moves in here is it's always hard on the family and the loved one at first but once they get here and they get to feel of how people are here we're loving and kind and we open our doors to them and we want them to feel like this is their home we do a lot of different activities in a home-like atmosphere though we meet and we ask them what they would like to do this is their home not ours so they call the shots we accommodate the families and the resident here so they can participate and do the things that they might have enjoyed in the past or they want to continue to do we get to take care of them and help them and just continue to live we're here to live to have fun you

Floor Plans
No media of this type.
Franklin Senior Living Near Me