Atrium at Navesink Harbor
Red Bank, NJ - Assisted Living, Nursing Home, Independent Living, CCRC
Situated in the heart of Red Bank, New Jersey along the banks of the Navesink River, The Atrium at Navesink Harbor is a continuing care retirement community like no other. Here, your mornings are spent watching the rising sun sparkling over the water as you sip your coffee and plan your day, knowing you'll have a variety of enriching activities to take part in. Or, you'll relax with a book or conversation with friends on our beautiful back patio while the birds fly above. Either way, our retirement community is located in a stunning setting with all the services and amenities you desire.
Feeling like you're living in a boutique hotel, you'll enjoy an incredibly attentive staff, fine dining options, and a daily calendar filled with events designed to enrich your mind, body and spirit through our innovative LivWell program. Enjoy an evening boat ride with champagne and chocolate, shopping in Red Bank or taking in performances at one of the many area theaters. Backed by Springpoint Senior Living, New Jersey's largest provider of senior living services, we guarantee your needs always come first. You'll not only enjoy living your best life now, but you'll have a secure plan for your future.
Go with the flow, enjoying cosmopolitan waterfront living at its finest. Welcome home to The Atrium at Navesink Harbor.
See More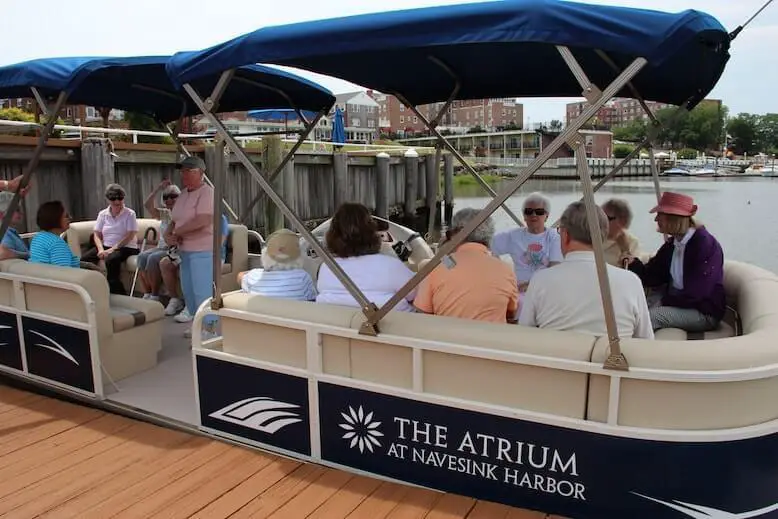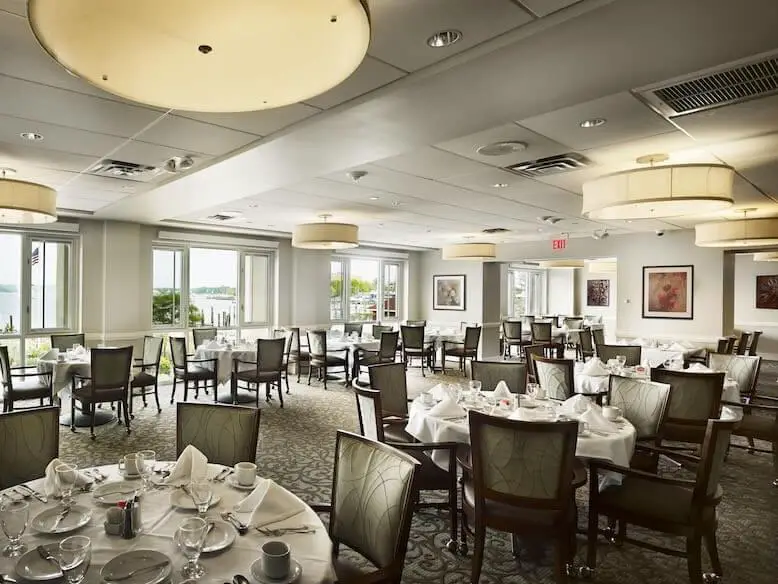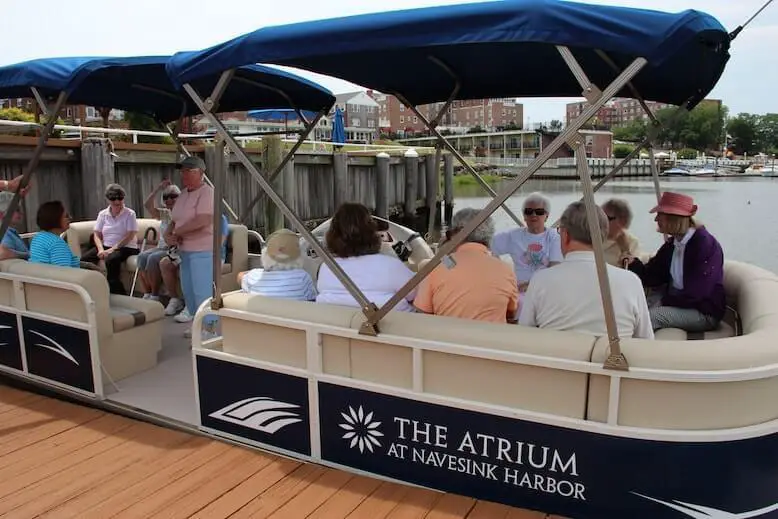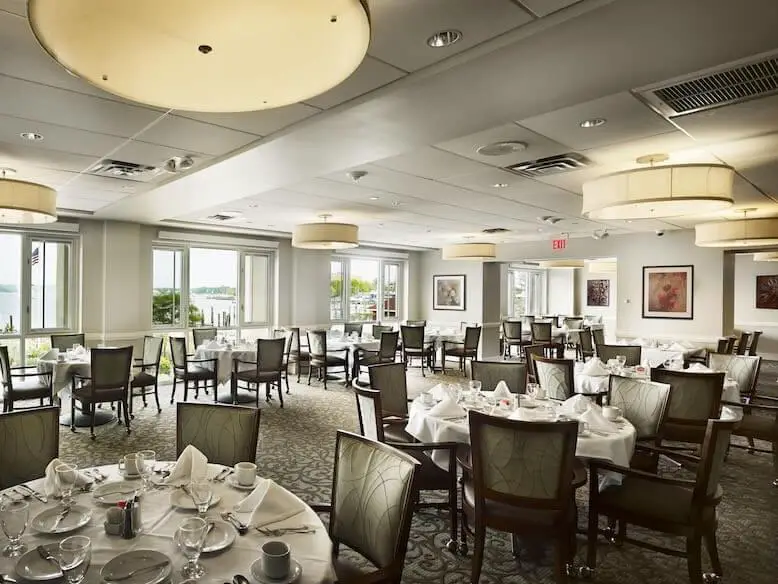 Additional Media
Videos
Video Transcript
Title: The Atrium at Navesink Harbor
Time: 1 min 56 sec

Description:

none

Transcript:

you feels beautiful we have a boat and two nights ago we took a little trip up the river and had champagne and chocolate I walked in here and I knew that this was for me it's a beautiful setting there couldn't be anything nicer you can be just as busy as you want to be but you don't have to participate or you can pick and choose and we play bridge your paramount some of the activities that have we get on a bus and go down to Ocean Grove and see a musical concert I chose the atrium because it was in downtown red bag I love shopping here enough going to the restaurants here it's a great mix it's delicious when I have a choice of whether i would eat out or eat here usually beat here i find it to be beautiful I like the people who live here I like the people who work here it's light of amazing

Red Bank Senior Living Near Me