The Manor House is a community of active seniors living independently in 89 lovely suites in the heart of Batavia, New York. Our residents come from all over New York State and the US. We are more than just a senior living center, however. The Manor is a community of people who may arrive not knowing anyone but who soon become part of a new family. Our community is not only healthy, safe and comfortable, but has a feeling of warmth that quickly becomes "home."
At The Manor, we want you to live the life you choose while being part of a larger community of friends and support. All residents receive a full array of services which are described throughout this website. In addition, however, we are state certified to provide Enriched Housing Services for those who need extra care. With all that we offer, you can choose the support and activities that make your life rich and complete. Soon you'll be fully engaged in your new life at The Manor including the participation of your family as part of our extended Manor family.
You pay a monthly rent to live at The Manor. No initial capital investment is required. For that monthly rent, you will enjoy three luscious, chef-prepared meals a day in our dining room, and you can participate in a full schedule of events, concerts, entertainment, trips, volunteer activities and learning opportunities. The monthly rent includes weekly housekeeping and linens; transportation for shopping and appointments; religious services; exercise classes; full grounds and building maintenance. We have a full service hair and nails salon with accommodations for both men and women. The Manor building and each of our apartments are fully secure, with staff on duty 24 hours a day, 7 days a week.
In addition to the privacy and luxury of your own suite, you will enjoy a comfortable array of shared social spaces throughout the building. You are welcome to invite friends and families to spend time with you in these places and you will find that you can entertain small or large groups with ease. The Manor staff can help you with food and arrangements when you want to celebrate a special occasion.
The Manor has a full time Activities Director who creates a monthly and daily program of diverse and engaging activities which residents can choose as their interests suggest. Activities are published on a monthly calendar for all residents and on a daily activity menu posted throughout The Manor.
The Manor provides a secure and uplifting place to live. And if you require additional care, either now or in the future, you can find the services and support you need within the comfort and safety of the Manor community and in the familiar surroundings of your own apartment. By enrolling in our state certified Enriched Housing Program, you can continue to live an independent life with the assurance of receiving the extra care and oversight you need.
Our licensed health care professionals will prepare an individualized Care Plan based on your physician's directions and an independent functional assessment. The Care Plan ensures each Enriched Housing resident has access to around-the-clock emergency care, as well as day-to-day medication management and personal care as needed, 7 days per week.
Medication Management includes prescription filling, renewal and delivery; daily preparation and administration of medications according to physician orders; glucose testing and injected medications by a licensed LPN or RN; management of medical appointments and follow-up; and communication with physicians and family members.
Personal Care Services include bathing and personal hygiene; laundry of personal clothing; extra housekeeping as needed; meal reminders, assistance and monitoring; work with dining staff for special dietary needs; assistance in shopping for personal items; and regular night time check-ins.
+ Read more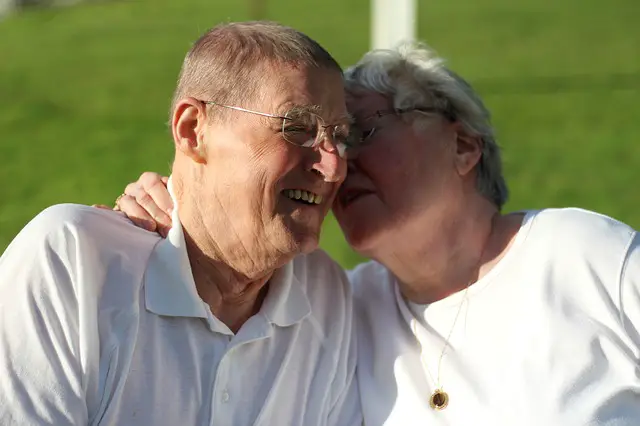 Our design team is currently searching for photos to post for this listing.  If you represent this community and would like photos to appear sooner, please contact us at photos@FindContinuingCare.com.