United Methodist Homes Elizabeth Church
Binghamton, NY - Assisted Living, Nursing Home, Independent Living, CCRC
Relax in comfort and security at Elizabeth Church, where you'll find the level of care that's perfect for you. Whether you choose independent living in a spacious apartment, adult care, assisted living, skilled nursing care or short-term rehabilitation, it's all right here in a convenient location with a caring staff that makes all the difference.
+ Read more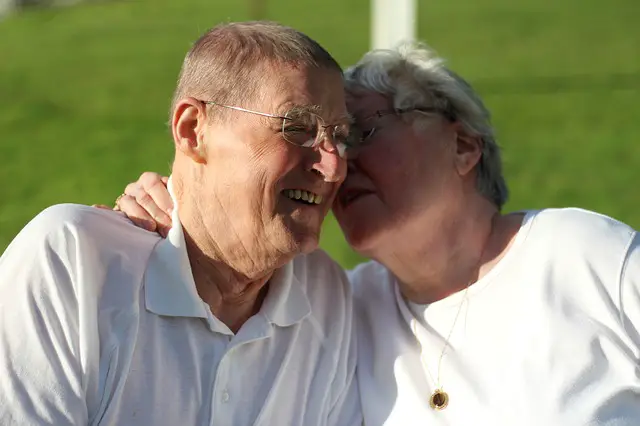 Our design team is currently searching for photos to post for this listing.  If you represent this community and would like photos to appear sooner, please contact us at photos@FindContinuingCare.com.
Additional Media
Videos
Video Transcript
Title: Introducing United Methodist Homes
Time: 4 min 54 sec

Description:

United Methodist Homes is pleased to introduce its staff, residents, campuses and programs.

Transcript:

introducing united methodist homes in the 1940s leaders in the United Methodist Church of the Wyoming conference started thinking about the needs of their frail elderly in 1958 after years of planning they opened a home for the aged in Scranton more than 50 years later United Methodist Homes continues its mission of caring and compassion operating two campuses in the southern tier of New York and two in the anthracite coal region of Pennsylvania all kinds of residents live at United Methodist homes campuses former teachers coal miners ministers lawyers doctors musicians and much more with more than 1,000 residents there are all kinds of amazing stories under our roofs and although we're called United Methodist homes we accept residents without discrimination related to religion disability race sexual orientation marital status or other factors we offer a variety of options for seniors at communities located throughout New York State and Pennsylvania we recently celebrated 50 years of service and are extremely proud of our staff and the options that they provide the Chaplaincy program is valuable for our residents in providing spiritual care and concern being there as a constant daily presence to chat with residents and to be a listening ear and a friendly voice it's interesting being on a campus with every level of care we have residents here at Hilltop who are independent skilled nursing dementia units the different skills that are needed for each of those facilities and it's just a joy to be here three of our four campuses are continuing care retirement communities offering independent living through skilled nursing care residents can age in place and receive higher levels of care as their needs change without necessitating a move away from the staff they're familiar with I love their motto here people caring for people that's exactly what they do don't you remember the first day I came here and walk in the door four people met me the door and said hi peg what are you doing here and I said I think I'm gonna move here it's just magnificent here I've got a beautiful heart but I love my apartment I love my view I think the healthcare is fantastic they are so helpful that's so kind and so gracious if somebody is considering coming here don't hesitate for one second you'll be welcomed with open arms I was being a clergyman I've often told people that I really practice what I preach when we move up here because I would see parishioners who really should not be living along or in the setting in which they were and this was ideal I had an answer to all of our wishes and our problems he chose United Methodist homes because it was perfect it was the location was perfect we knew this was a situation to be depended plus being in a system where we knew that we would have care in case our health changed or deteriorated we just can't say enough about the whole the whole situation with the United Methodist homes I'm United Methodist pastor have been involved with all the homes ever since they started so that when we decided that we needed something like this our first choice was United Memphis homes you never want to leave your home alright that's that's it that's where you've been we lived there fifty-seven years we built the house but there came a time when we knew we had to do something and this is meeting that need we couldn't find anything as nice as we have the price that we pay United Methodist Homes is pleased to have a dedicated staff many with more than 10 20 or even 40 years of service this true passion for senior care and the longevity of staff service provides continuity for residents and families amazing ongoing activities are part of what makes United Methodist homes campuses such great places to live United Methodist Homes is honored to carry on its mission of caring for seniors to learn more about the homes please visit us online or in person you

Floor Plans
No media of this type.