Worthington Christian Village
Columbus, OH - Assisted Living, Nursing Home, Independent Living, CCRC
Worthington Christian Village offers older adults quality senior living accommodations in Columbus, Ohio. There are more options than ever before, and we know how important it is to select the right community for you and your family. We believe that you are not simply looking for a place to live; you are seeking the community you can truly call home.
Since 1985, Worthington Christian Village has been home to older adults who appreciate a faith-based, not-for-profit, complete senior living community that is dedicated to meeting the residents' spiritual, physical and social needs.
We offer a continuum of lifestyle options including independent living cottages and apartments, assisted living apartments, and a health care center which offers skilled rehab and long-term care. The quality of life which you seek is what we work for every hour of every day.
Near Columbus, Ohio, our 12-acre campus is nestled against Highbanks Metropolitan Park and is convenient to dining, shopping and entertainment, yet tucked away on beautiful wooded grounds. There are many wonderful places available for walking, gardening, putting on the green, as well as areas for visiting with friends and family in the spacious gazebo or open courtyard.
Worthington Christian Village offers assisted living apartments in the Columbus, Ohio, area designed for residents who will benefit from 24-hour onsite staff support within the comfort of their favorite furnishings.
Our assisted living community includes a nursing staff, lounge, resident programs, and dining room — all in one location! This living option provides seniors with personalized assistance with their daily activities from medication management, bathing and dressing, to chores such as laundry and housekeeping.
Worthington Christian Village offers a great alternative to purchasing a condo in the Columbus, Ohio, area with our independent living cottages. These cottages offer residents the freedom, privacy and comfort of their own home, the assurance of a secure environment, the benefits of a social lifestyle, and access to higher levels of medical care for any future needs.
Our 24 colonial-style homes are available in three floor plans. Each style includes two bedrooms, two full baths, a spacious kitchen, dining area, great room, utility room, four-season solarium, outdoor patio and a single car garage.
Residents at Worthington Christian Village benefit from the creativity and commitment of our full-time activity professionals. Each living option has its own staff whose jobs consist solely of fulfilling our mission of providing a high-quality of life through physical, spiritual, and social well-being.
Social activity not only gives you the opportunity to meet new people and form lasting friendships, it also provides your brain with the stimulation necessary to maintain its health. We want our residents to feel connected to their community and to have a sense of purpose and enjoyment.
Long-term care was developed by Worthington Christian Village's Health Care Center to provide our current residents with continuing care; however, those in the Columbus, Ohio, area are also welcome to experience the exceptional care that our community has to offer.
Our caring and professional staff will assist your loved one with their personal care needs as well as specialized nursing services. The Village utilizes a "neighborhood care" nursing system where our nurses and nurse aides work in the same wing each shift to provide you or your loved one with knowledgeable personal care and a sense of comfort and security.
+ Read more
Full Screen Gallery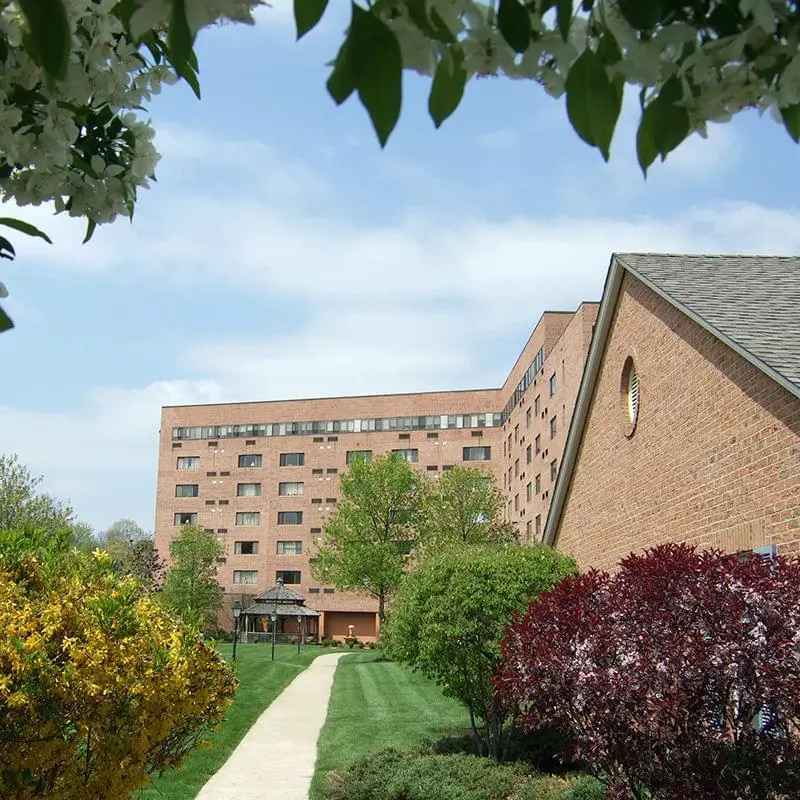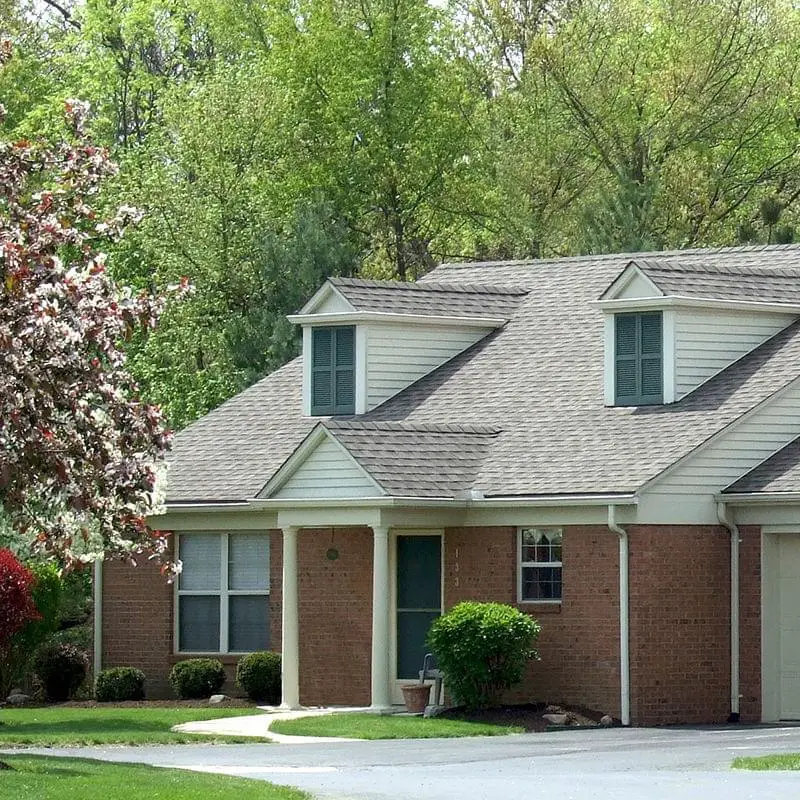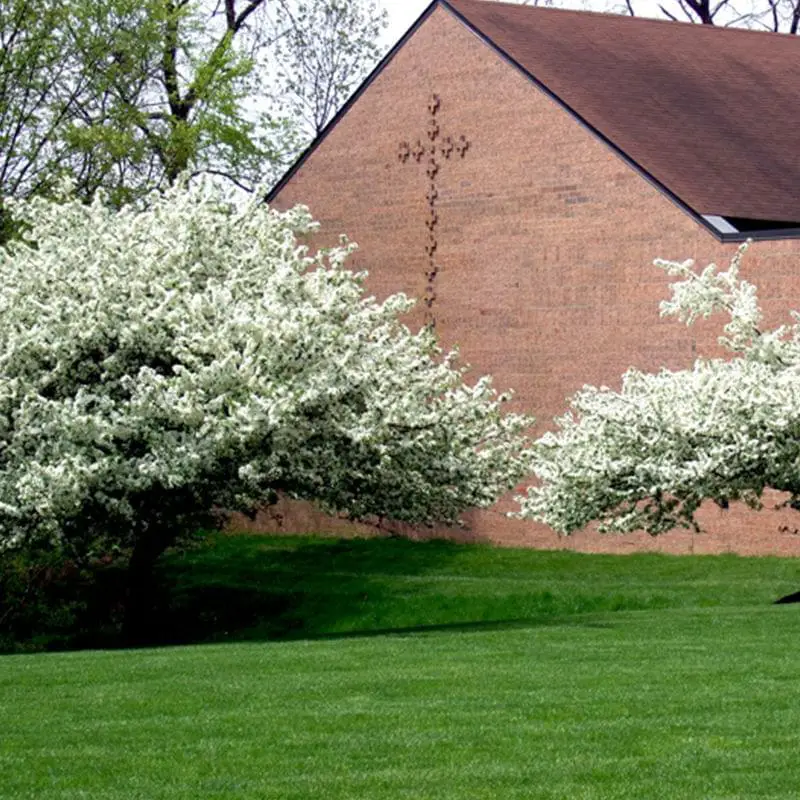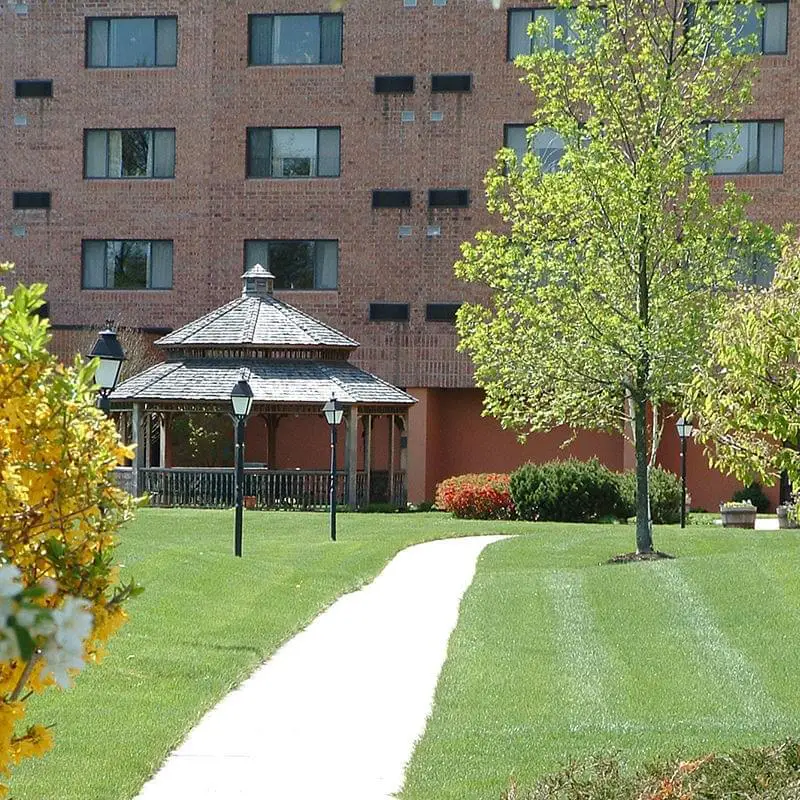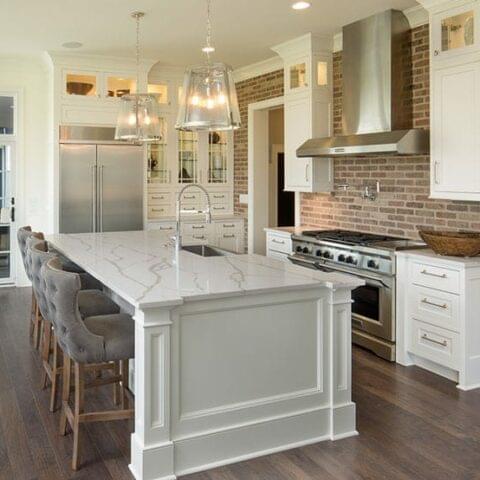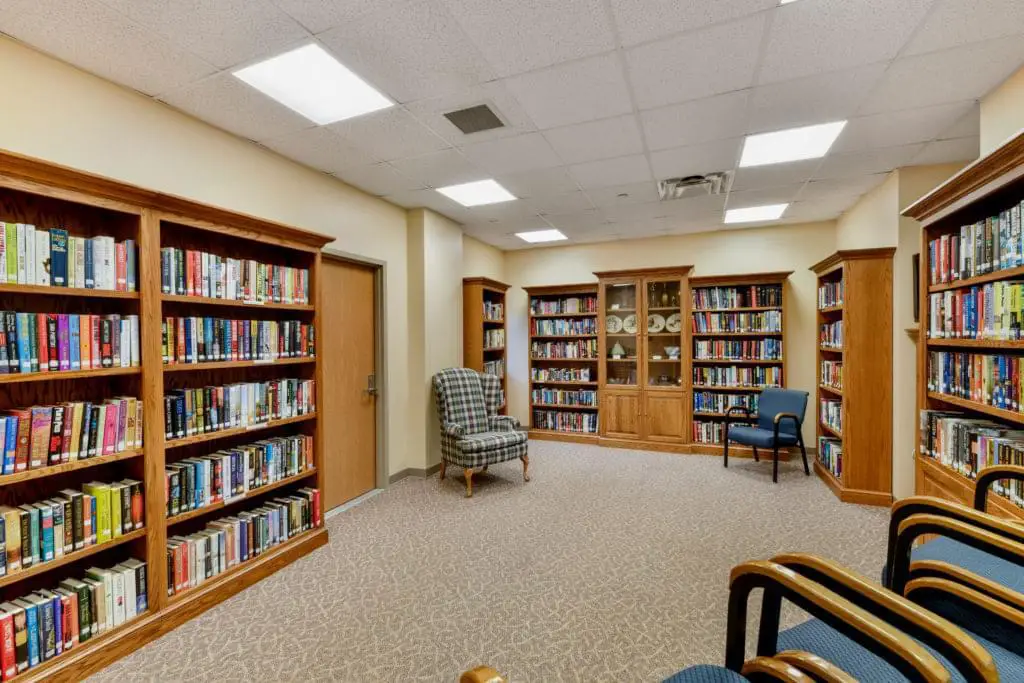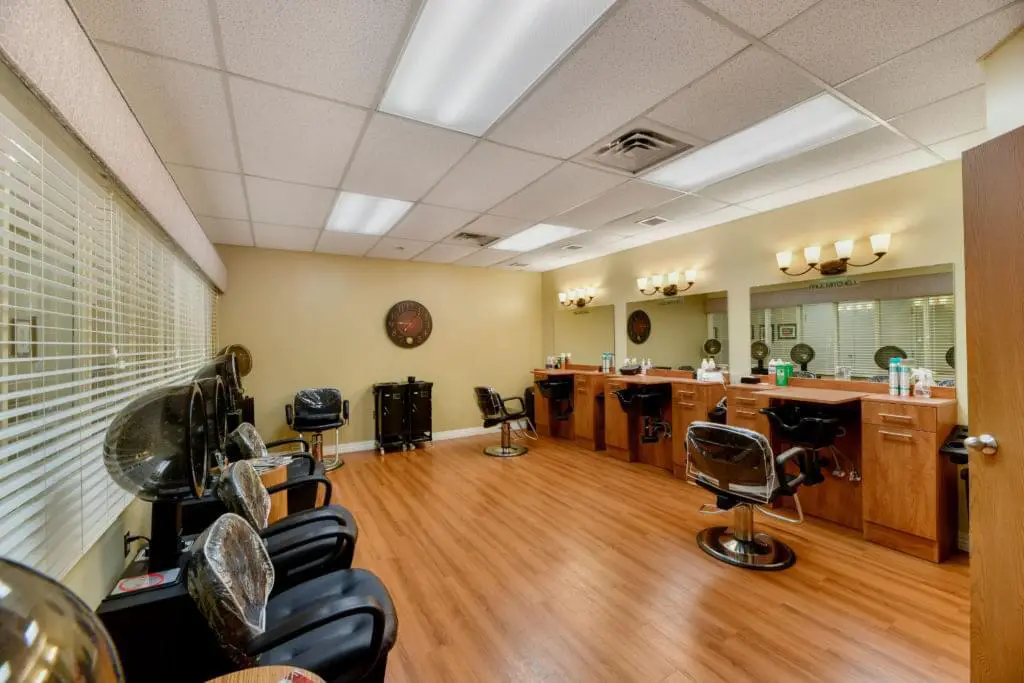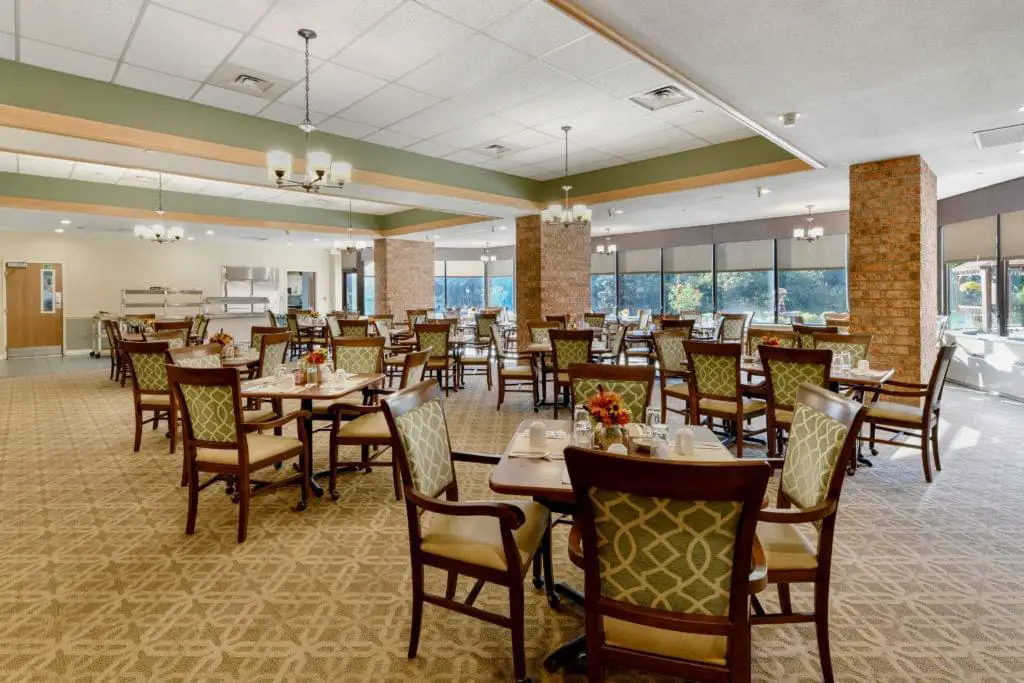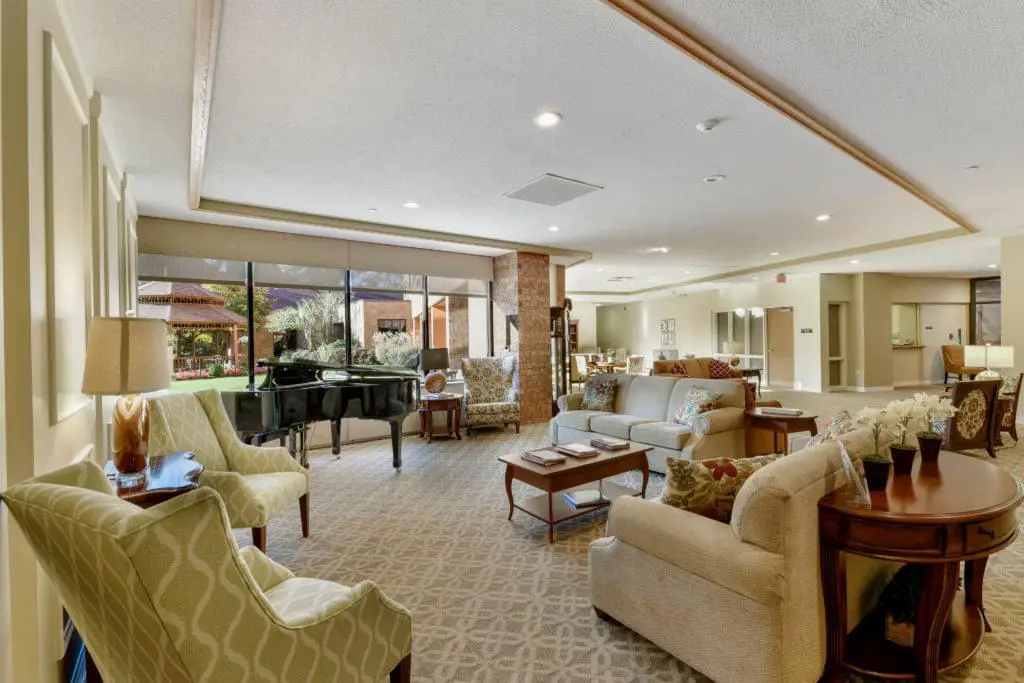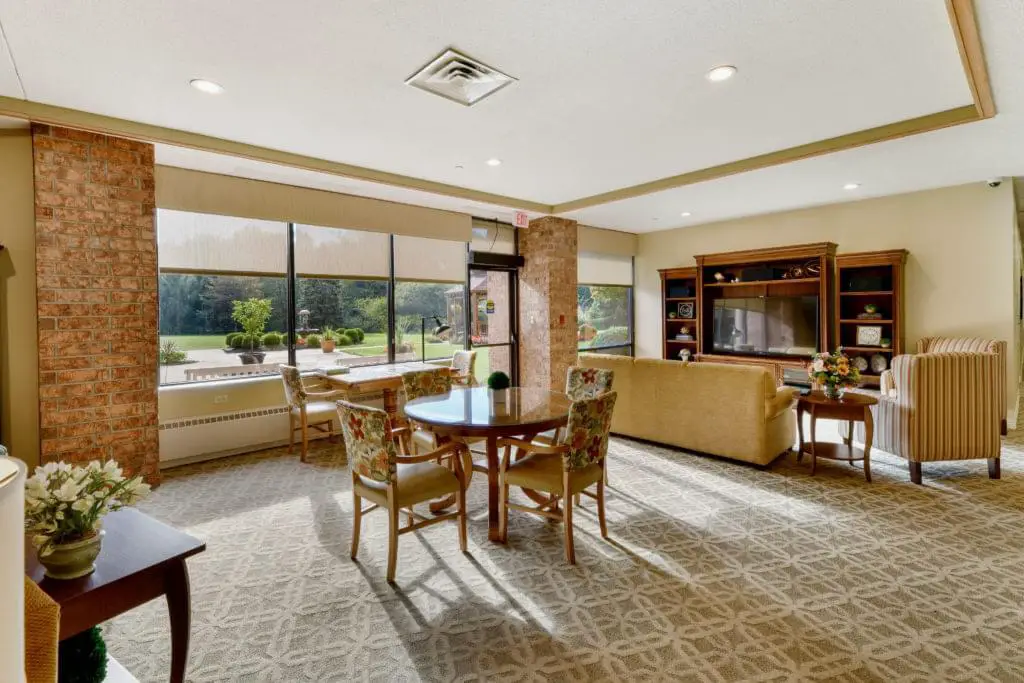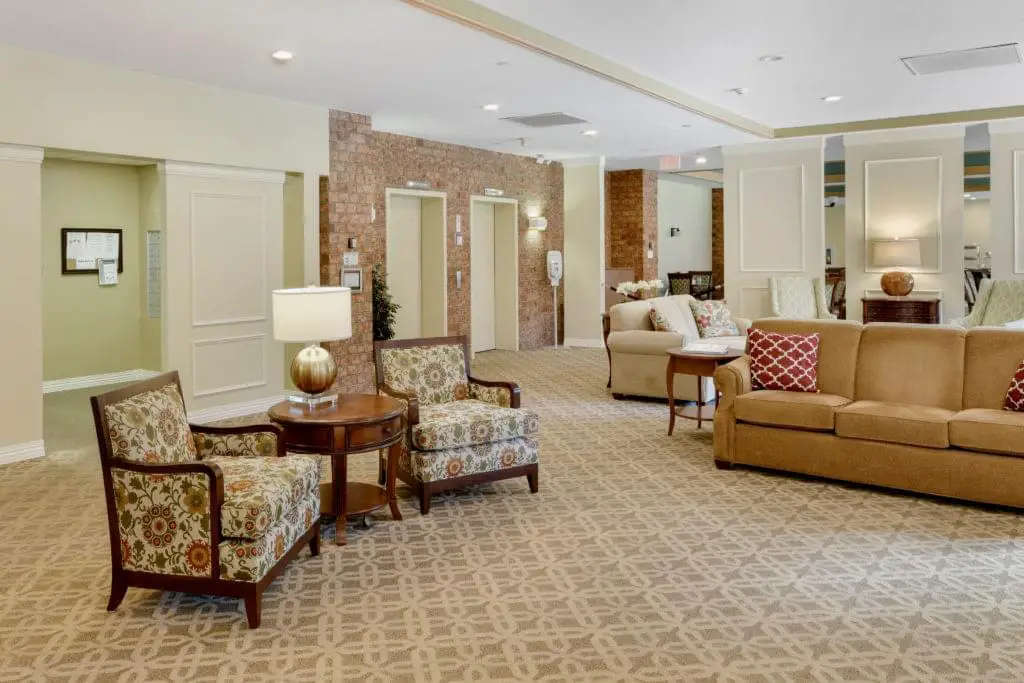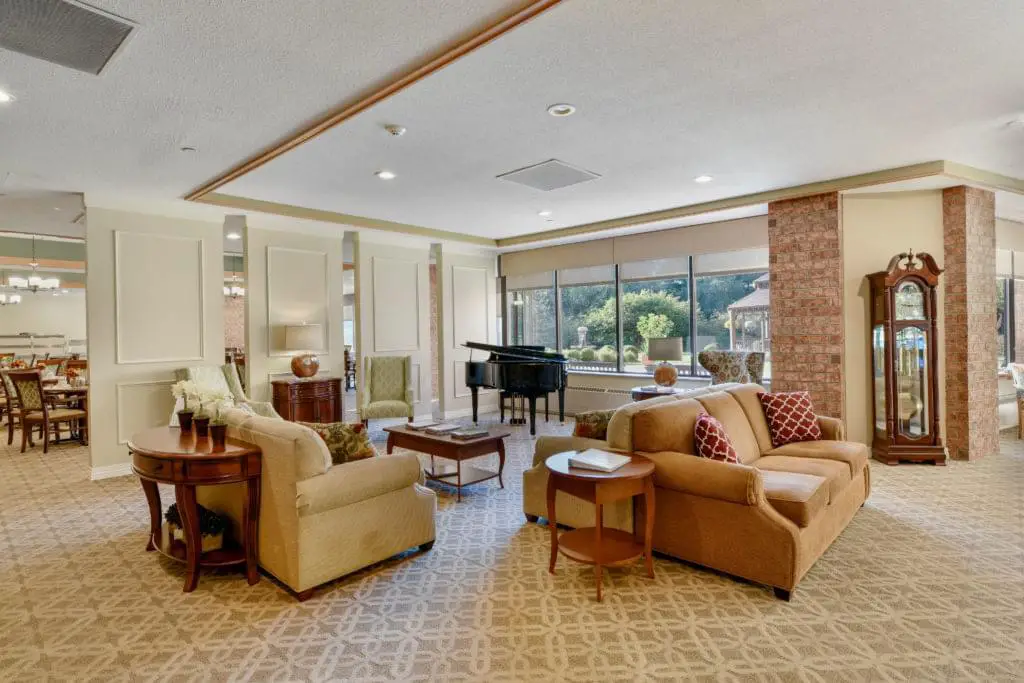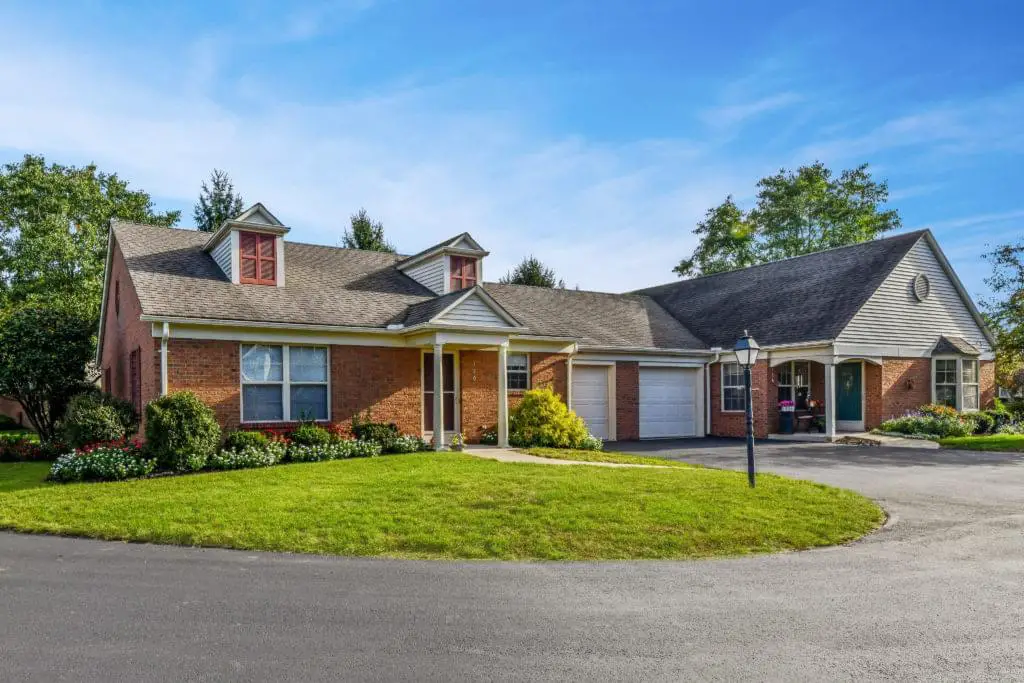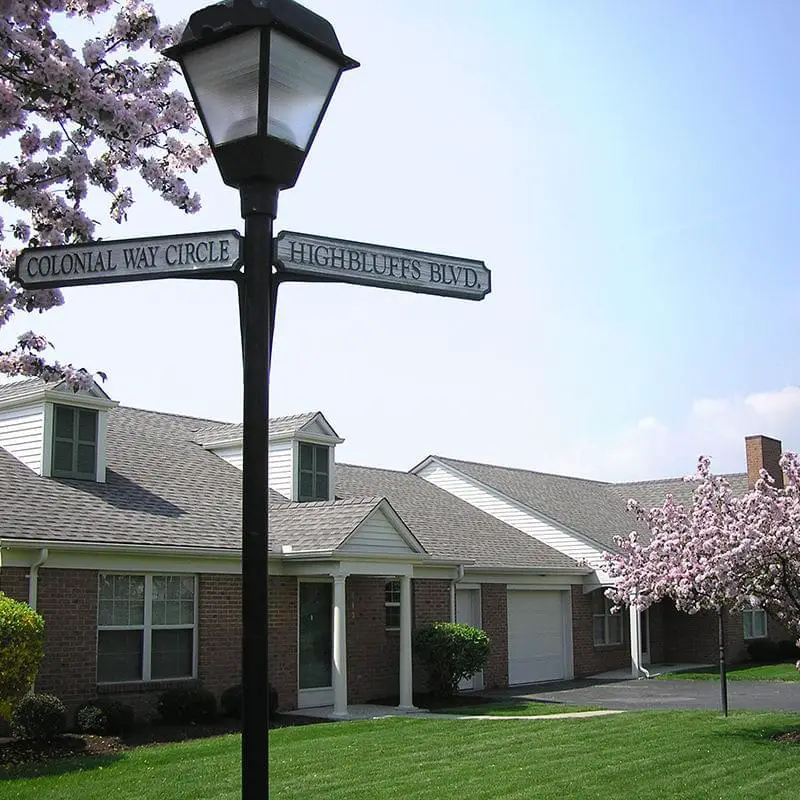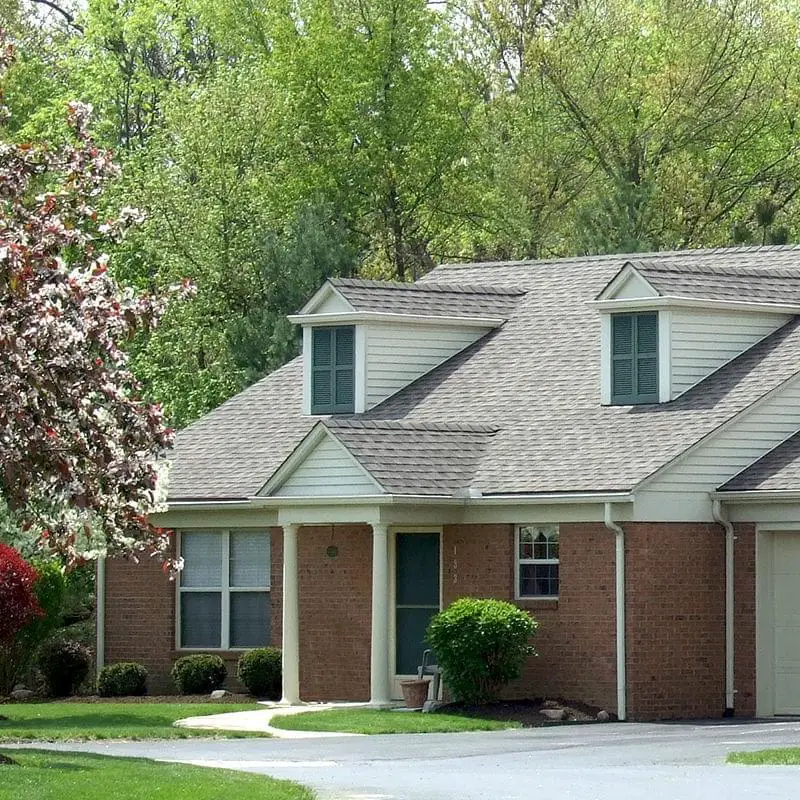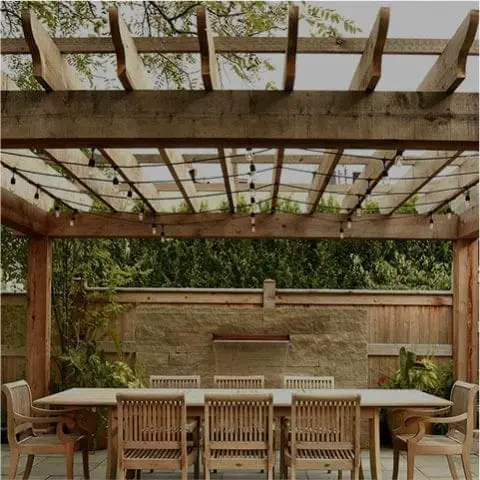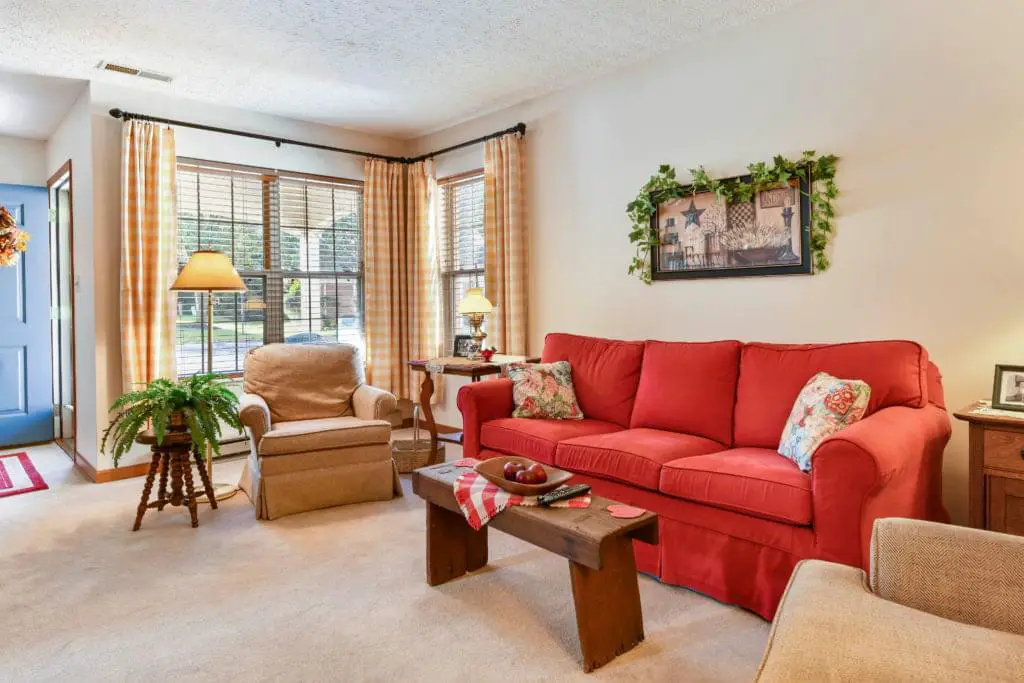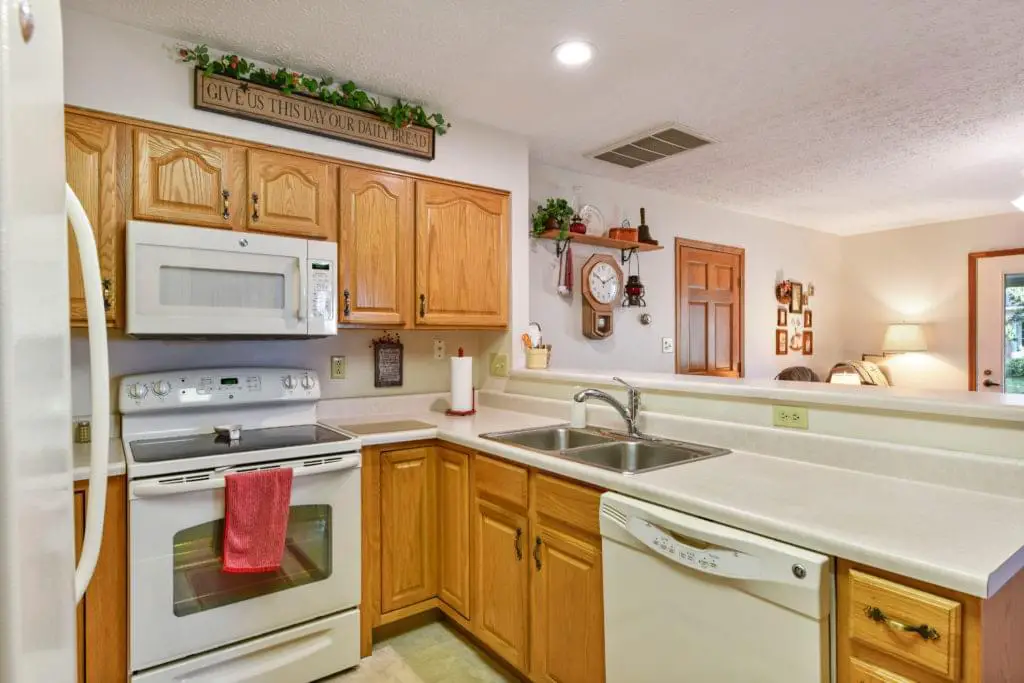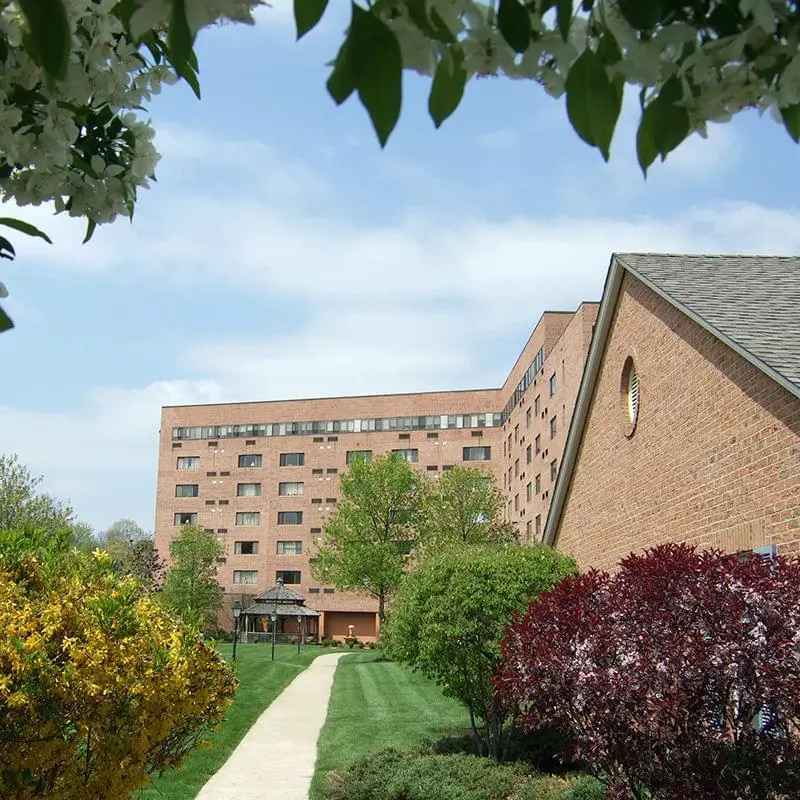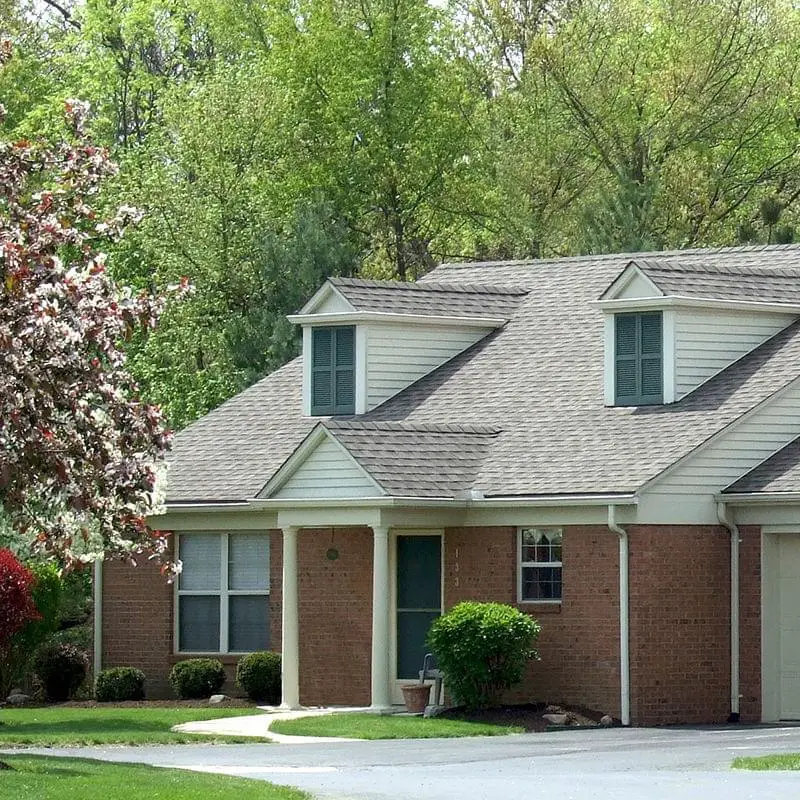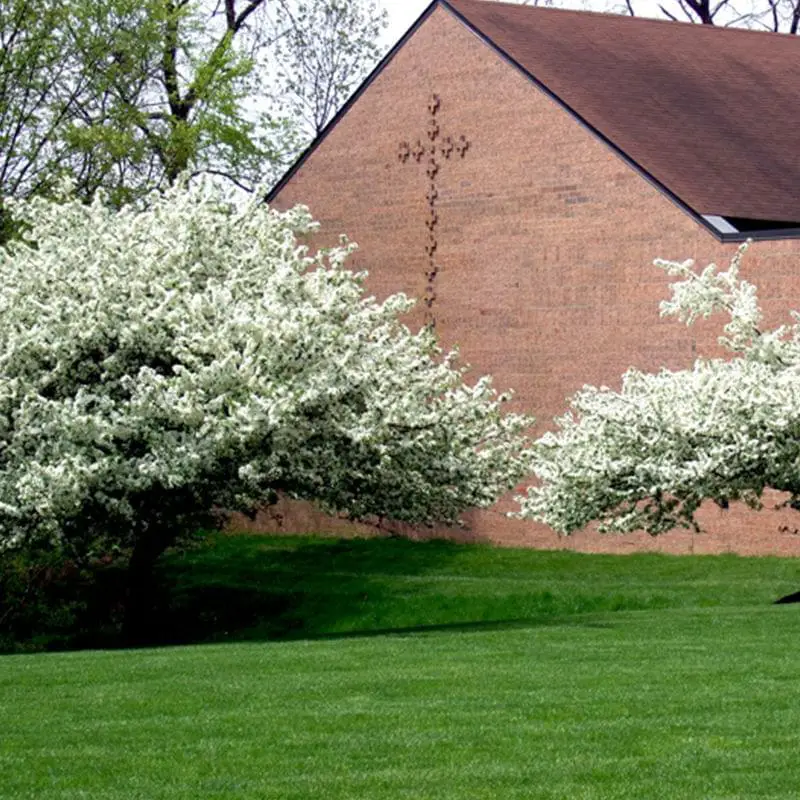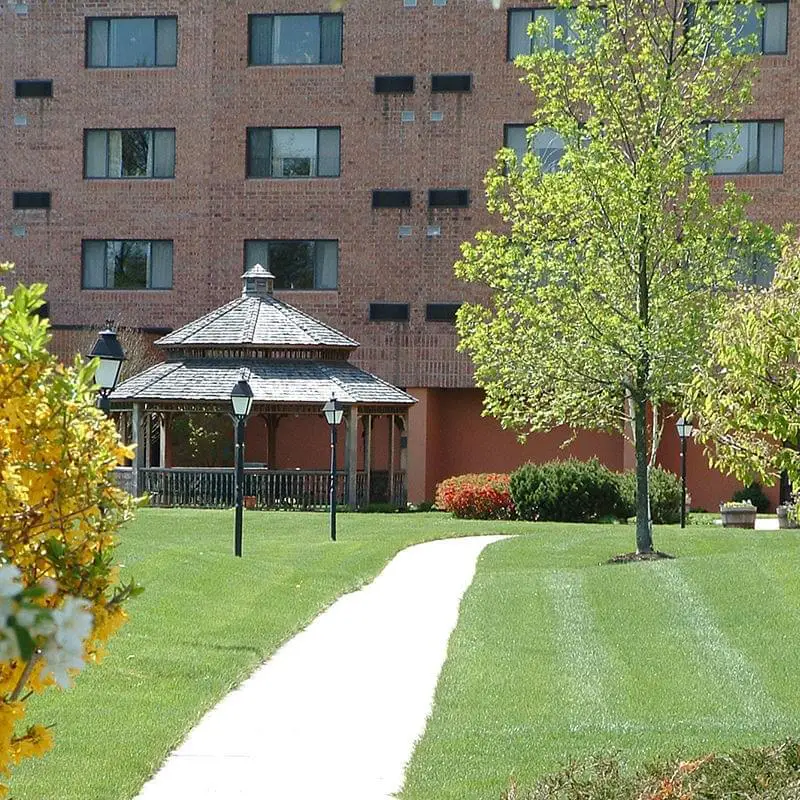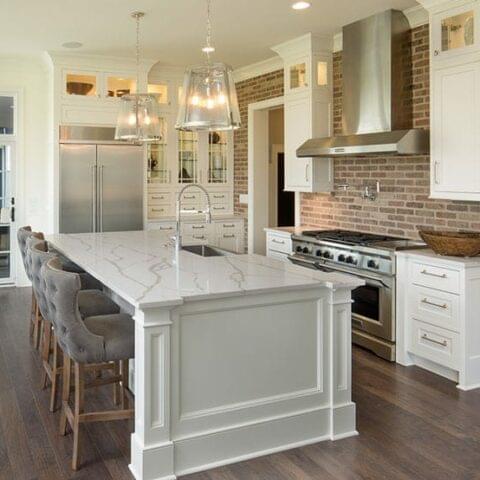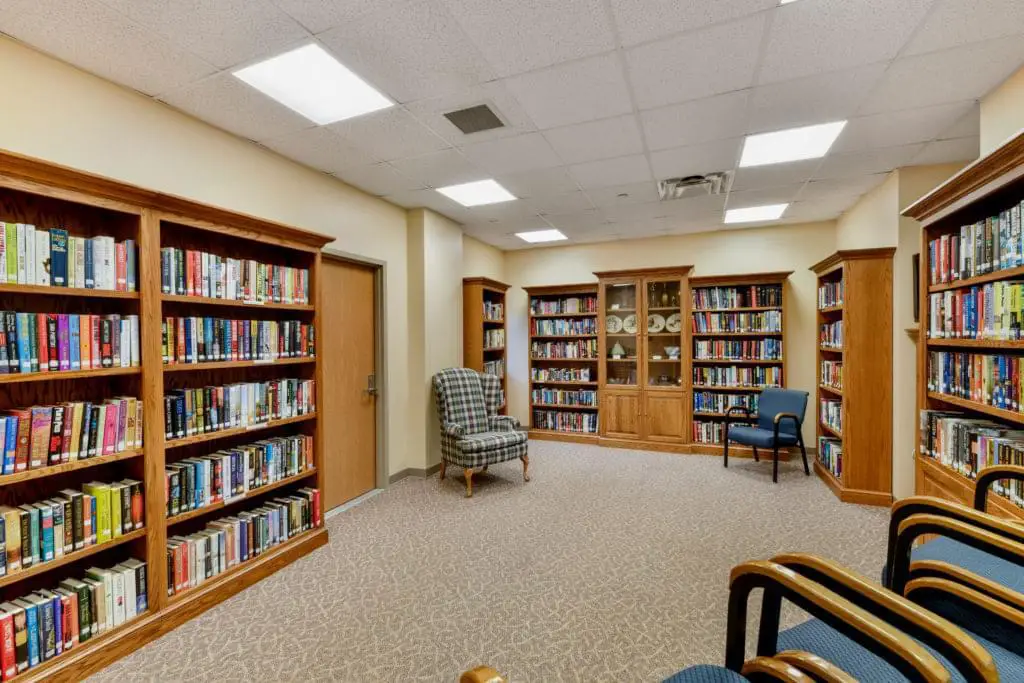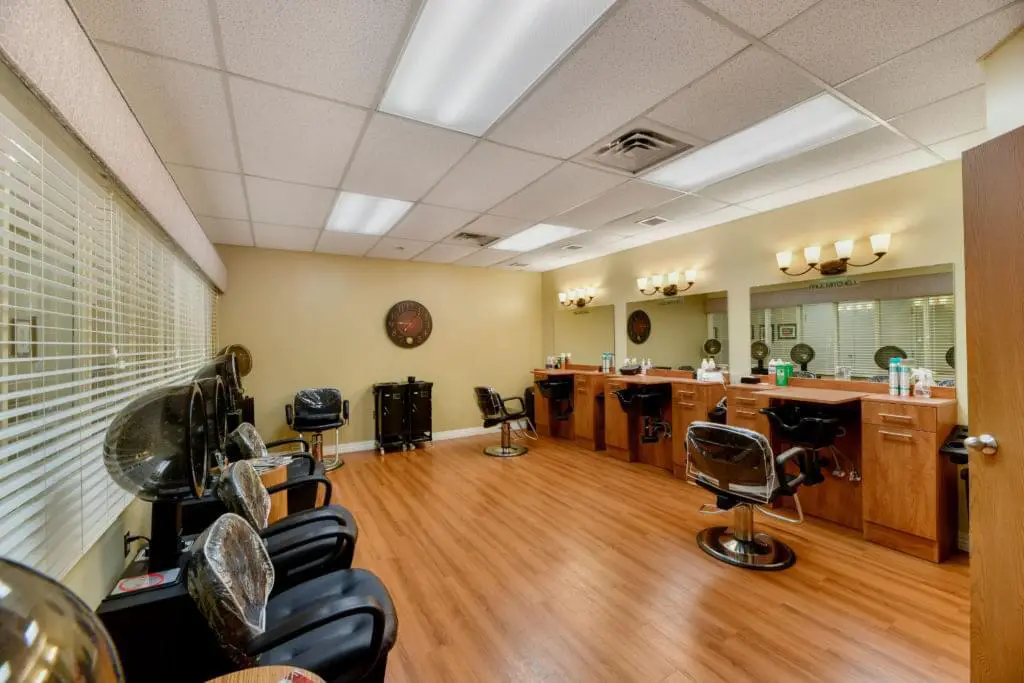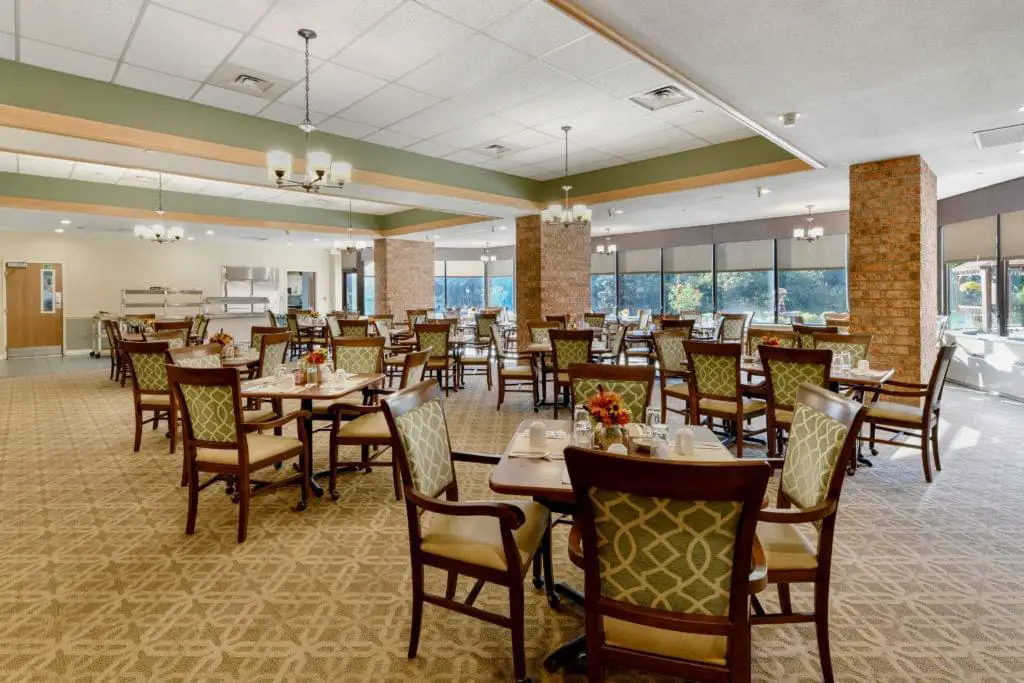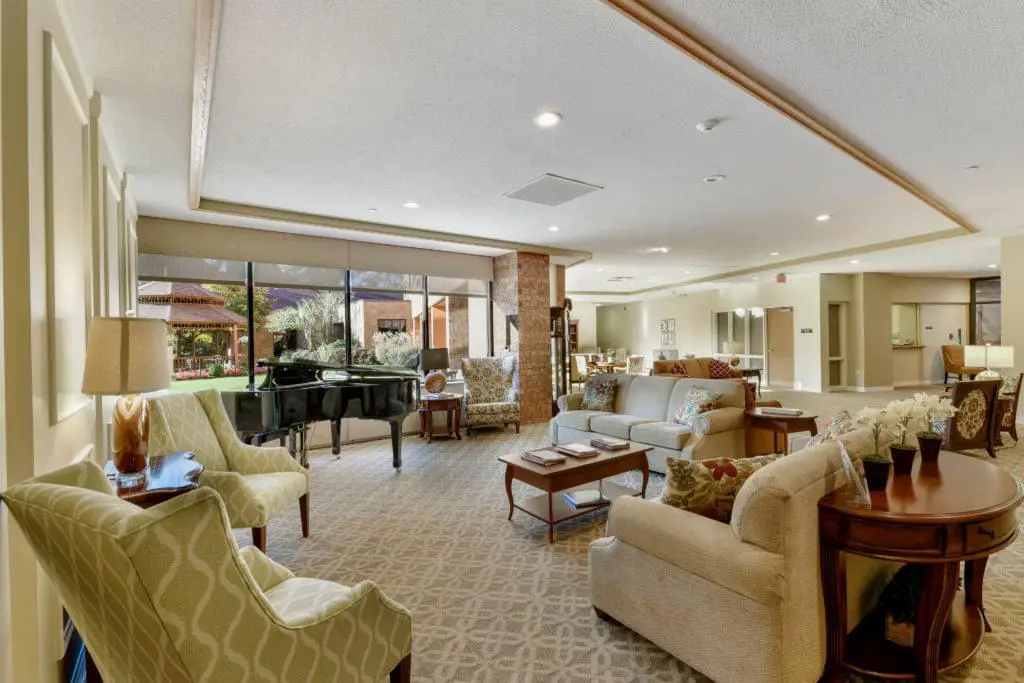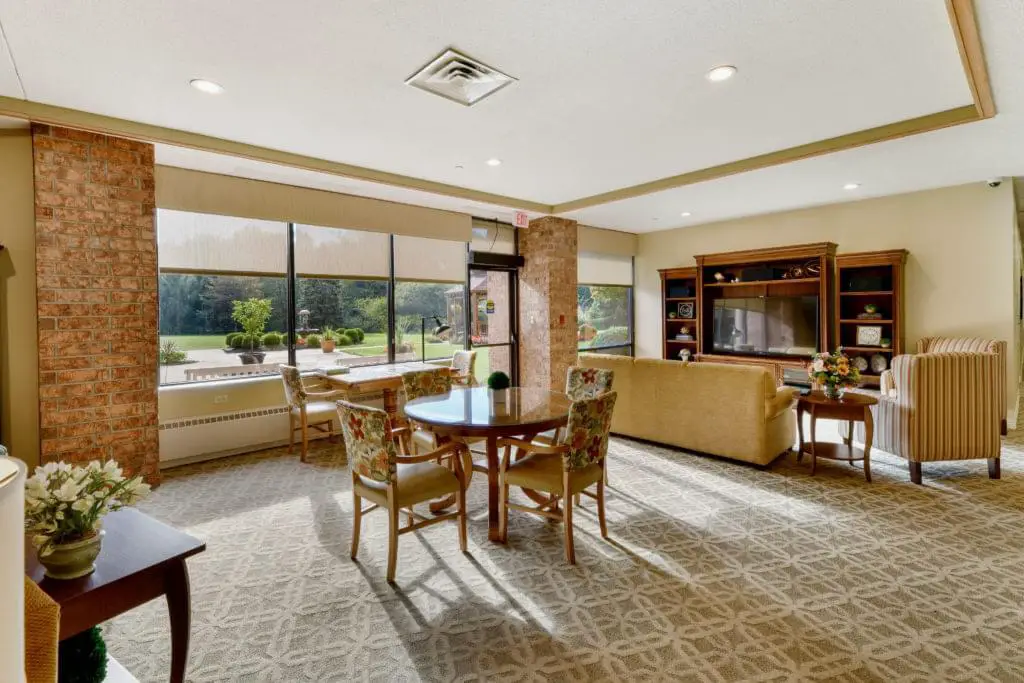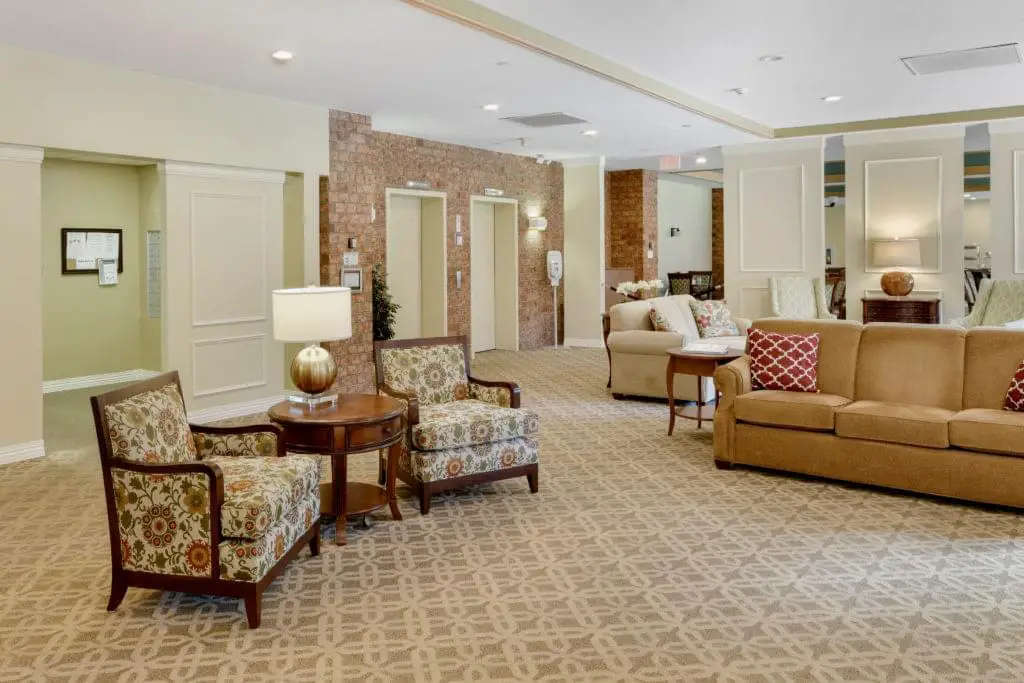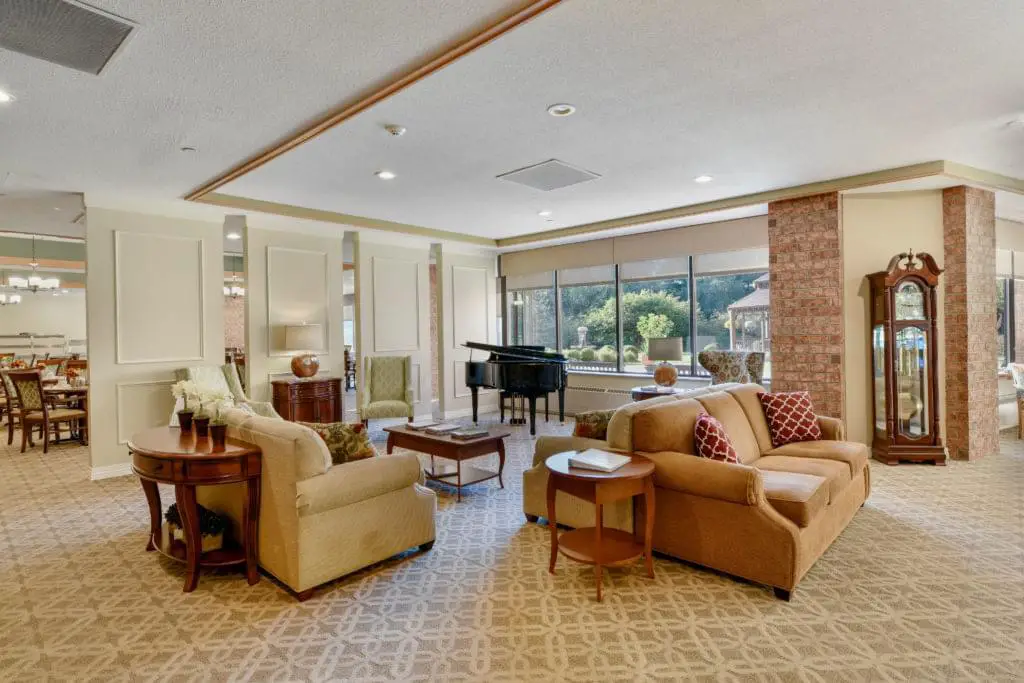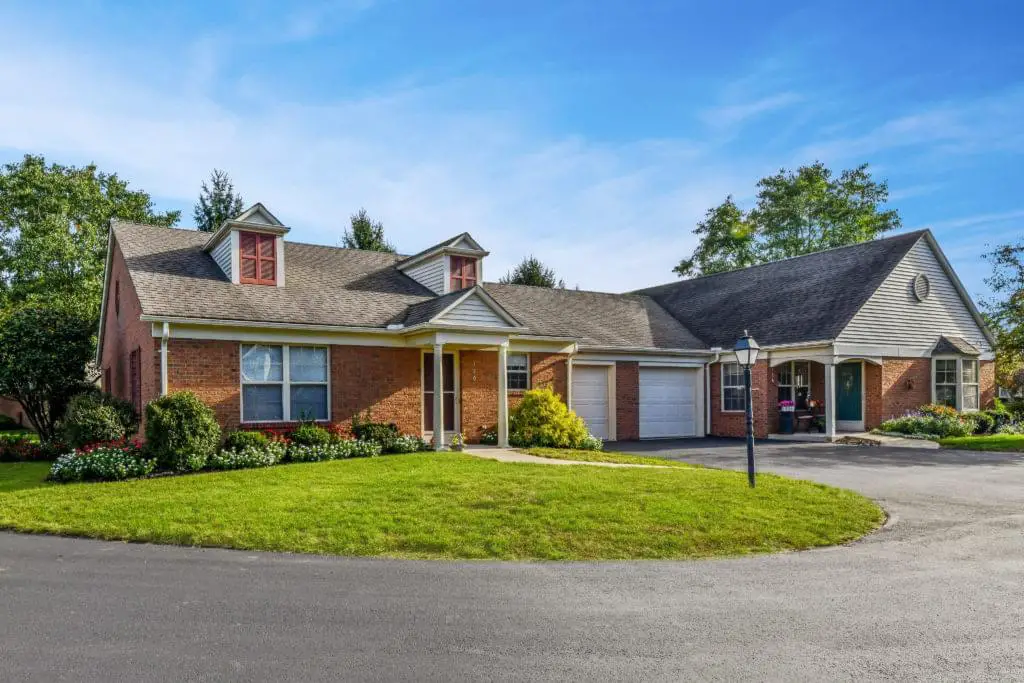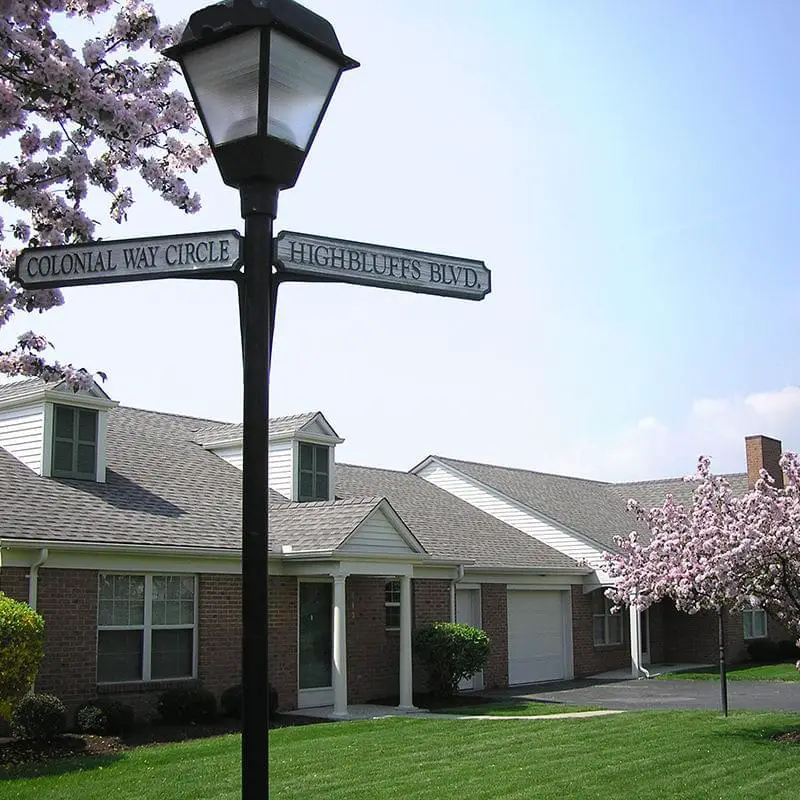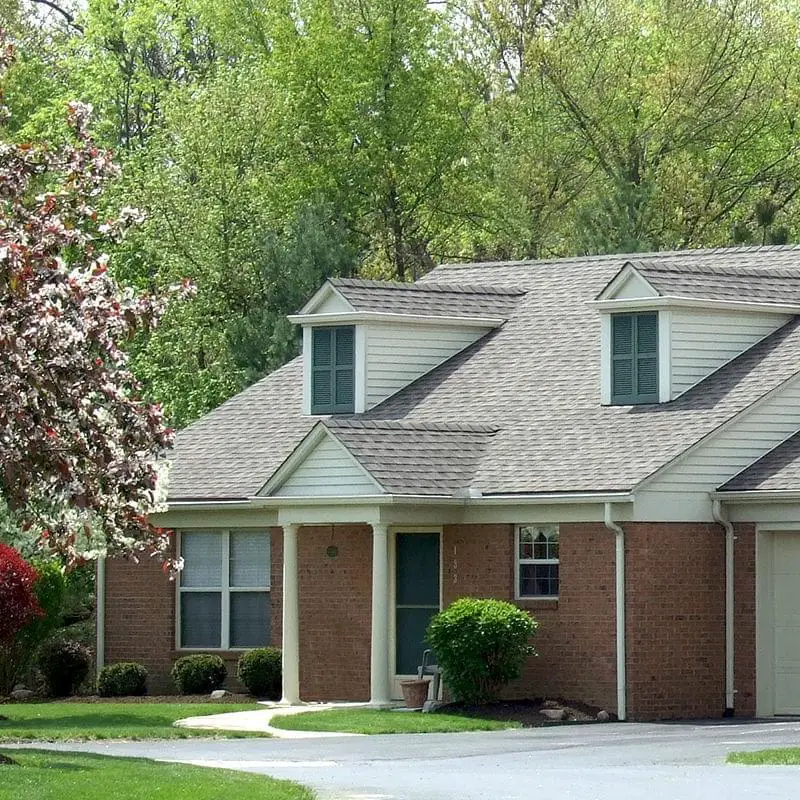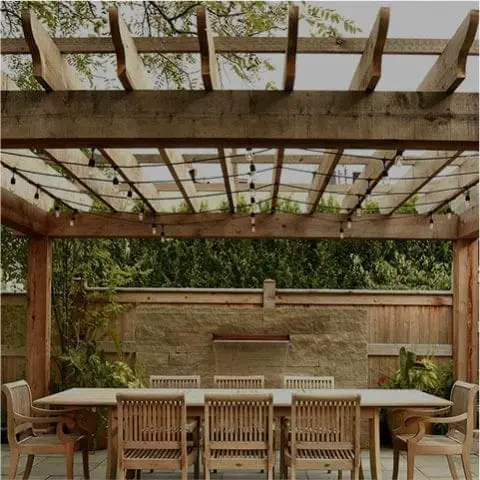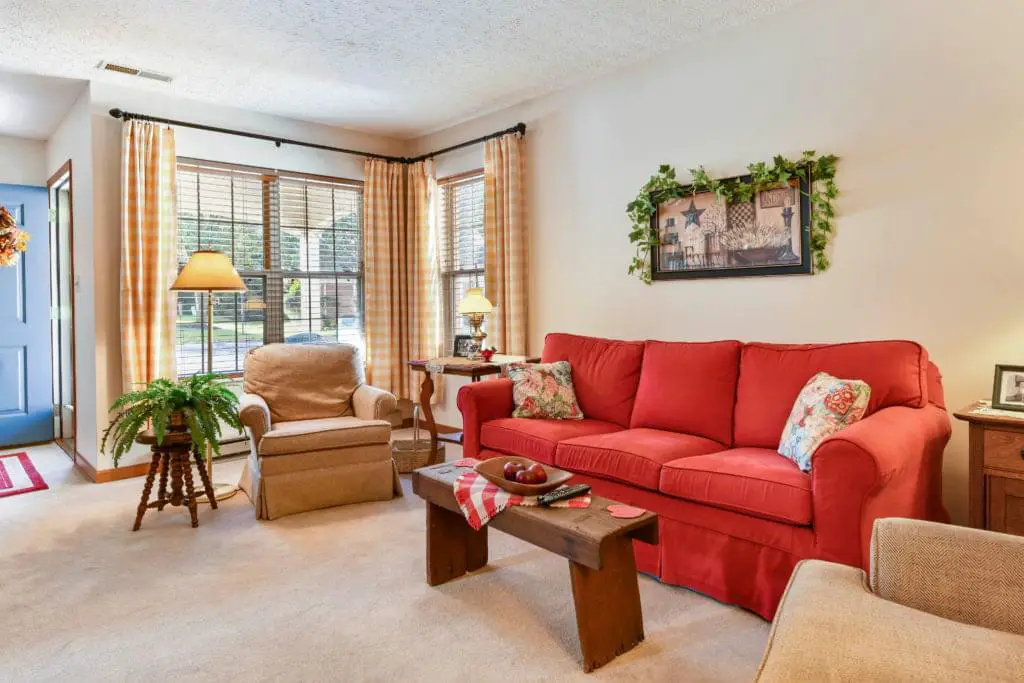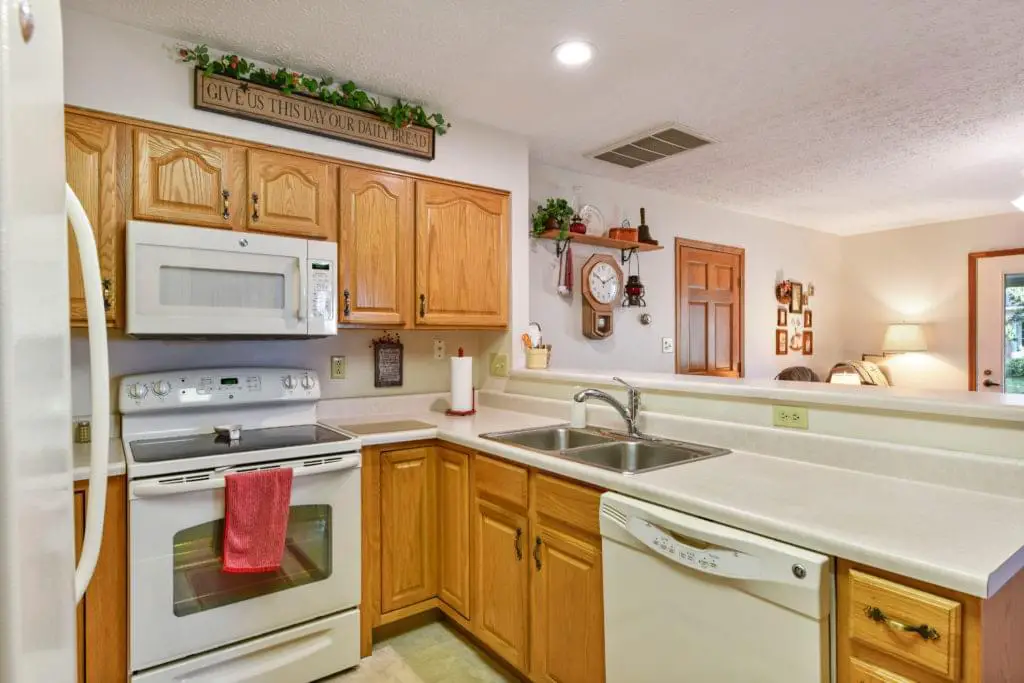 Additional Media
Videos
Video Transcript
Title: Worthington Christian Village
Time: 8 min 46 sec

Description:

none

Transcript:

welcome to worthington christian village located just north of worthington and nestled up against high banks Metropolitan Park the village is home to more than 200 residents a not-for-profit retirement community sponsored by a group of Central Ohio Christian churches worthington christian village has been known as a caring and Christian community since 1985 I think when we first walked into the lobby we had that feeling that this was going to be a comfortable place one that we could make our new home when I first moved in naturally I didn't know anybody but everybody everybody smiles we met the staff and we met the maintenance people and we liked it right away and we came into our apartment saw what a beautiful view we had out the back and it was just all the room we needed we talked to my mother we showed her a couple of different places and when she walked into worthington christian village she said i feel like i'm home the village houses independent apartments in a variety of sizes and floor plans with equipped kitchens and spacious living areas you can choose the perfect size for you and your favorite furniture you'll also enjoy the views of high banks park and the beautifully maintained 13 acre campus including 24 colonial style independent homes or cottages areas for walking gardening relaxing socializing with friends and family and even for entertainment the village also offers many amenities including banking postal services a general store with everything from groceries to gifts a beauty salon and barber shop a wellness center to get fit and stay fit year-round a computer lab staffed with helpful volunteers a library and a chapel where residents can attend worship services each week independent residents also have the security of an emergency call system and staff available around the clock if additional medical services were other assistance with daily living are ever needed medical personnel and support staff provide constant care in the assisted living apartments and the licensed Medicare and Medicaid certified health care center determining when to transition into retirement living can be influenced by many factors but those who have made the decision will tell you that the right time is now sometimes I think the children think they're going to take mom and dad kicking and screaming out of their home I certainly thought that about my own parents especially my dad but when he came and he visited he had dinner with people who live there they shared their own personal experiences with him he was sold and once they made the decision it was an easy move it's amazing how easy it was to leave that house after 50 years if we go down now and think how did we keep up with all of this well I think it's a wise decision to make to move into something like this and not wait too long so that you can still take part in the activities they have many activities worthington christian village employees for full-time staff members to provide on-site daily programs from exercise programs and games to creative writing bible studies and current events as well as outings for shopping concerts and day trips one of the aspects of aging is that people think we must go on a shelf and do nothing but living or the Christian village dispels that myth because we have not only programs presented for us and my what a variety we've had but we also have a ceramics room they have computer room exercise classes keep you young at mobile but there's no need to sit at home and be alone and do the same thing day after day residents also appreciate the many opportunities for spiritual growth and christian fellowship on tuesday mornings the men gather and have coffee and rolls and sing we like the religious aspect the Vespers worthing Christian village we sing the old hams yet and we sing at the speed that we can breathe in between the stanzas one of the most popular questions about retirement living is how is the food all residents enjoy restaurant style dining with a great variety of options in a relaxed atmosphere the food is good and the service is delightfully young folks are there quite a spark to the dining room and the food is excellent and you know it's real good I have not lost any weight since I've been here all of the services residents enjoy are made possible by the excellent staff the staff is exceptionally friendly and cooperative my goodness they don't say no to anything that that we asked of them we feel like we can do for ourselves while we live in a place like this because if we do need help we've got help here the staff has been absolutely wonderful they all they do is pull that cord and somebody's there need to help them with whatever the crisis is at the moment its immediate caring nurturing reaction and response I like the way everything is maintained the housekeeping staff I think does a great job in addition to its staff there are many volunteers who help make worthington christian village a truly unique and caring community we just have a variety of people from a variety of backgrounds that make living here a wonderful adventure in our sunset years with all of the facts and figures involved in choosing a retirement community nothing is as powerful or as comforting as the testimony of residents and their families after 60 years of the ministry and having visited so many other facilities in the exercise of my ministry I'm glad to recommend that worthing Christian village is worthy of post examination because it's a great place to live well I had told 11 with my friends I said come on see my apartment see this place and you'll love it this facility has been fabulous to my parents and I couldn't think of a place I would rather have them and all of the siblings i have three siblings and we all feel that way well we've been in other places to visit friends but does he compare with this we got the greatest place in Columbus may be part of the net people move to worthington christian village from different situations for different reasons but everyone seems to agree on one thing the village is more than just a place to live it's home well I'm just very happy I I think it was one of the best movies i've made in my life this is home and even when we go down into the lobby i have a tendency to straighten the cushions because it's home and there's nothing better than home