United Zion Retirement Community
Lititz, PA - Assisted Living, Nursing Home, Independent Living, CCRC
Community size: Large (26-100)
We're a Life Plan retirement community (also referred to as a "continuing care retirement community" or CCRC) in Lititz, PA with farmland views. We offer independent residential living (cottages and apartments), personal care, and nursing care for short term rehabilitation and long-term care. With a full range of services and amenities, you can focus on what matters to you without worrying about home maintenance or future care.
United Zion is a close-knit community where your story matters. This is a place where you will be known to those in the community and have folks to rely on for support. Recently United Zion, expanded and renovated adding 10 new apartments, 4 dining rooms and additional shared living spaces as well as updating all 59 units in its Healthcare Center. The Healthcare Center uses a neighborhood model that enhances our home-like feel and personalization of care.
In the early 1900s, Barbara and Henry Firestone opened their home to neighbors who needed assistance and began caring for them. As members of the United Zion Church and owners of a bakery that served the local area, Barbara and Henry's generosity flowed from their Christian faith and their commitment to the community. Along with the church, they formally incorporated the effort as the United Zion Home for the Homeless in 1905.
Today, United Zion Retirement Community carries out its nonprofit mission with the same commitment and values that inspired the Firestones more than a century ago. We offer a full range of services that accent the lives of our residents, their families, and the broader community. And our unique employee culture centers around loving and caring for our residents and each other.
+ Read more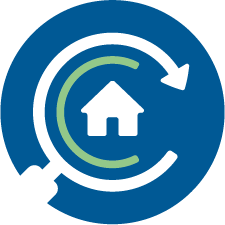 Full Screen Gallery