It only takes one visit to know you're in the right place. Come see the best that senior living has to offer at Bethany Village, the premier Continuing Care Retirement Community in Central Pennsylvania. When you become part of our vibrant and enthusiastic culture, you'll wonder why you didn't make the decision to move here years ago. Bethany Village offers a stress-free lifestyle with a secure plan for the future in a community of active seniors who know how to have fun. So come pay us a visit. We think you'll like what you see!
Bethany Village is a community of energetic people who truly care about one another. But that's only a small part of what makes life here so inspiring, rewarding and — most of all —fun.
Start your morning tending to your prize-winning tomatoes in the community garden. Meet your friends for a quick lunch at the Collegiate Café before heading off to an afternoon of fitness and laughter playing water volleyball. And don't forget that the Front Porch Social begins at 4 p.m.
There's always something new to anticipate at Bethany Village. Snow tubing and water tubing trips, the Bethany Games, to disc or putt-putt golf on the community's courses. And so many volunteer opportunities on and off campus.
Only a few miles away, Harrisburg offers shopping, dining and cultural opportunities. The nearby Appalachian Trail is a great place to hike, while Philadelphia, Hershey, and Gettysburg are ideal outings for the grandchildren.
Equally important is what you won't be doing: home repairs, shoveling snow or mowing the grass. That gives you the time to learn to paint, attend lectures, mentor children at a local school — opportunities abound.
At Bethany Village, you'll have the peace of mind that comes with knowing that, should you need it, assisted living, skilled nursing, memory support and rehabilitation therapy are available right on campus.
Part of the not-for-profit Asbury organization, Bethany Village is proud to hold accreditation from CARF International, a distinction earned by less than 20 percent of the nation's continuing care retirement communities.
+ Read more


Full Screen Gallery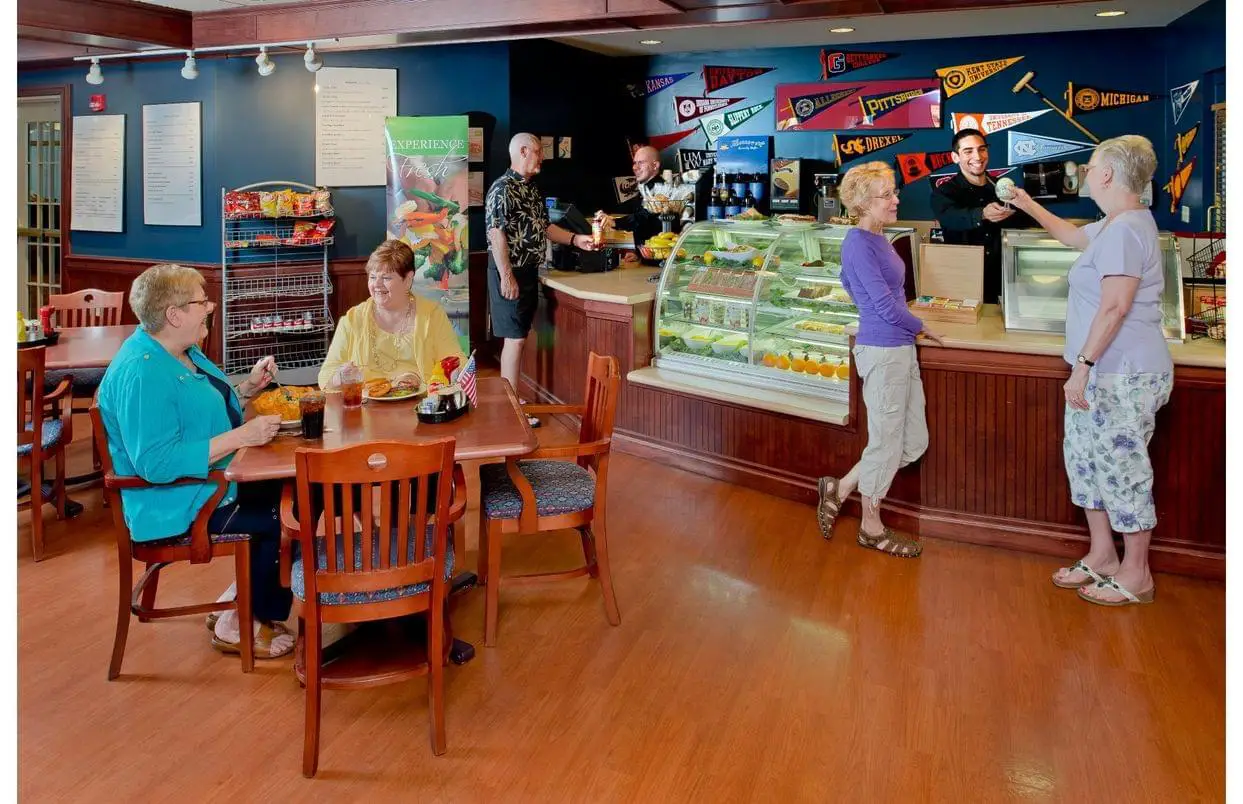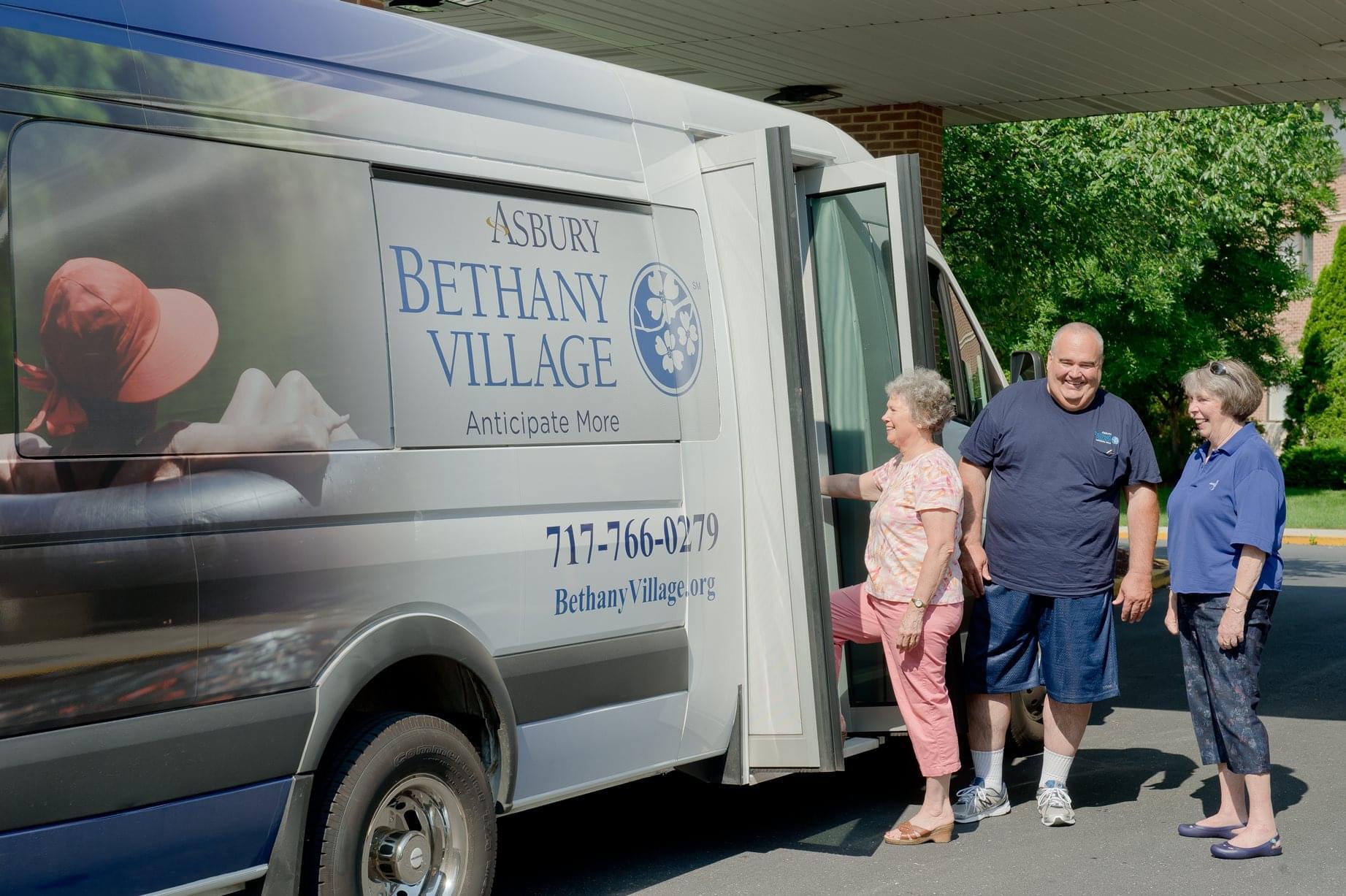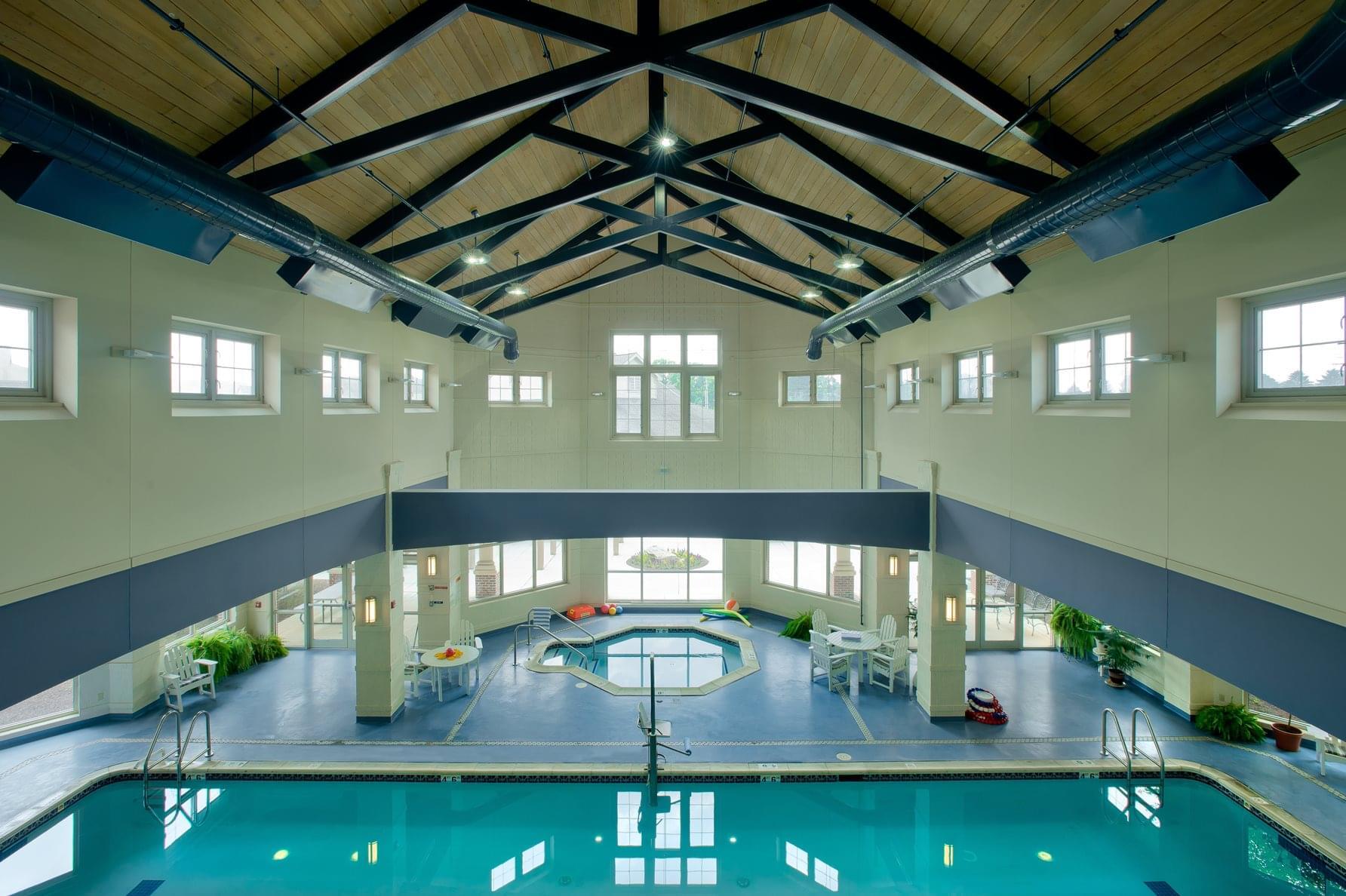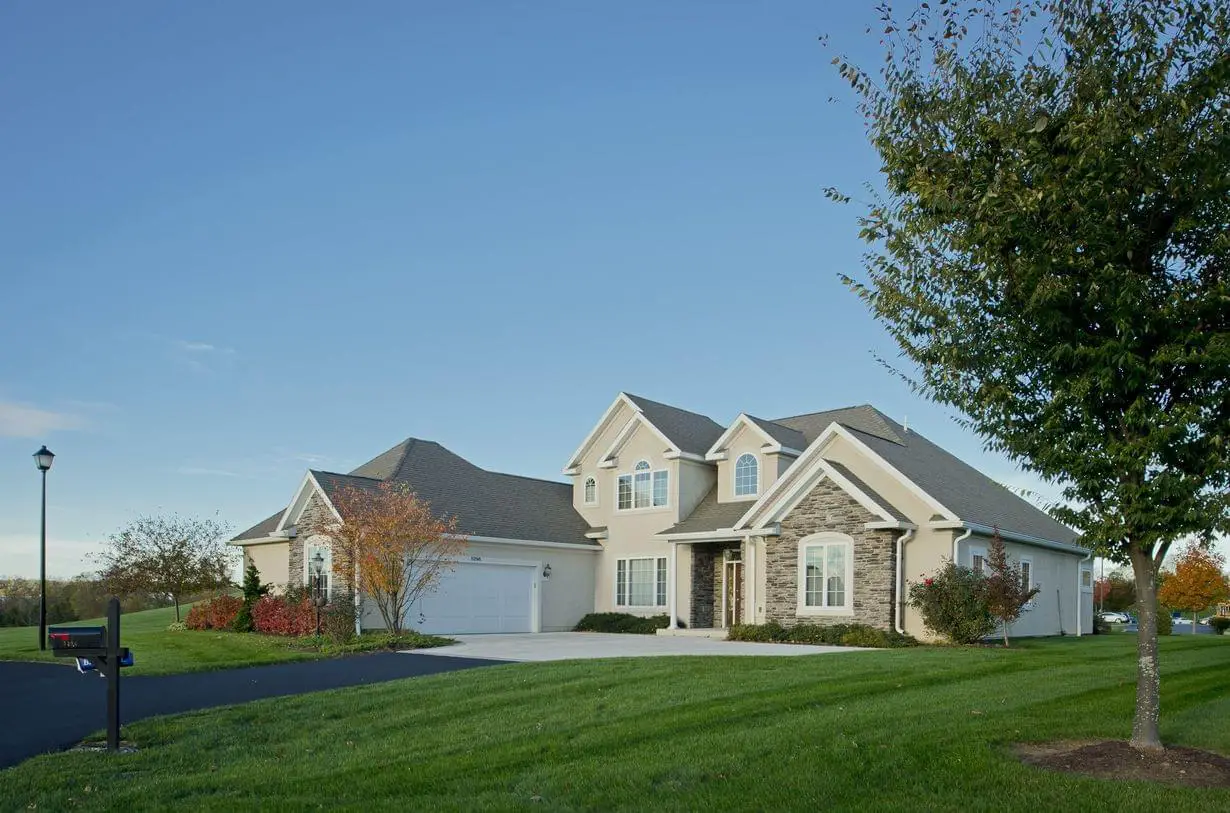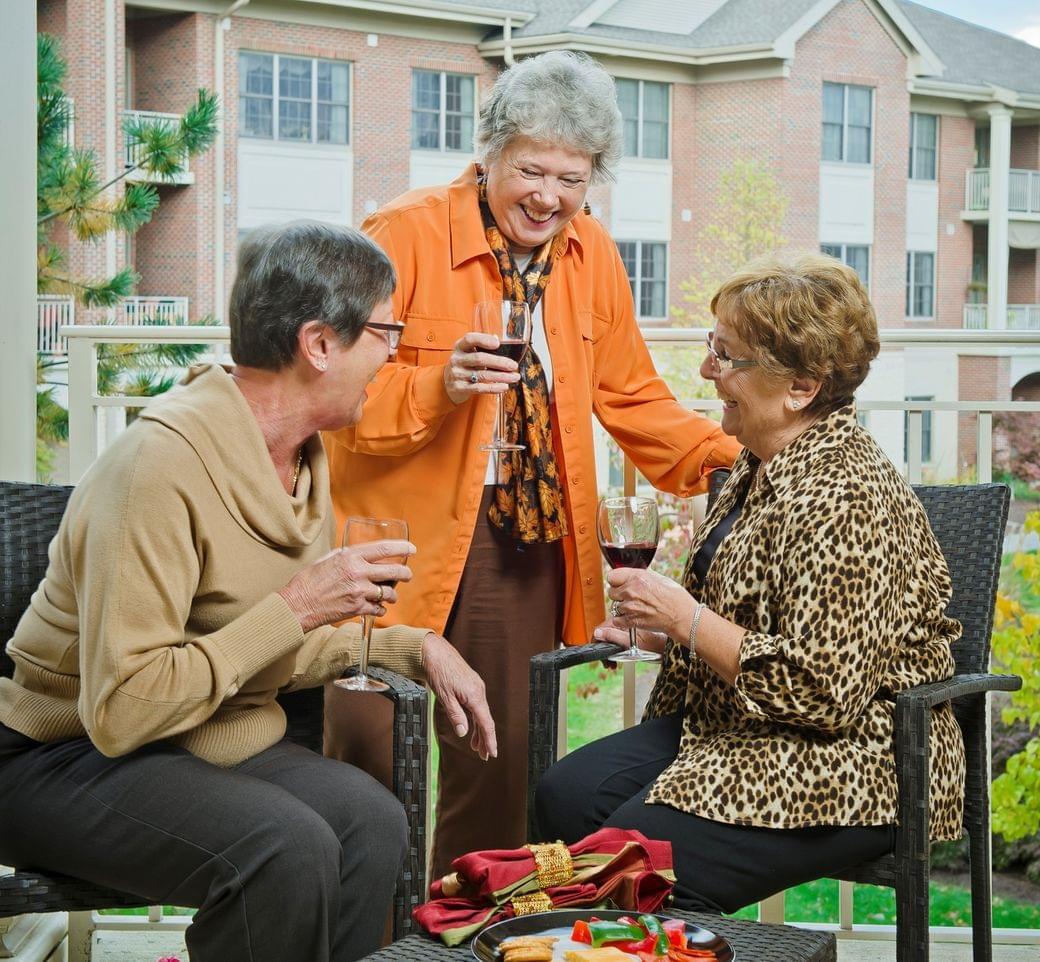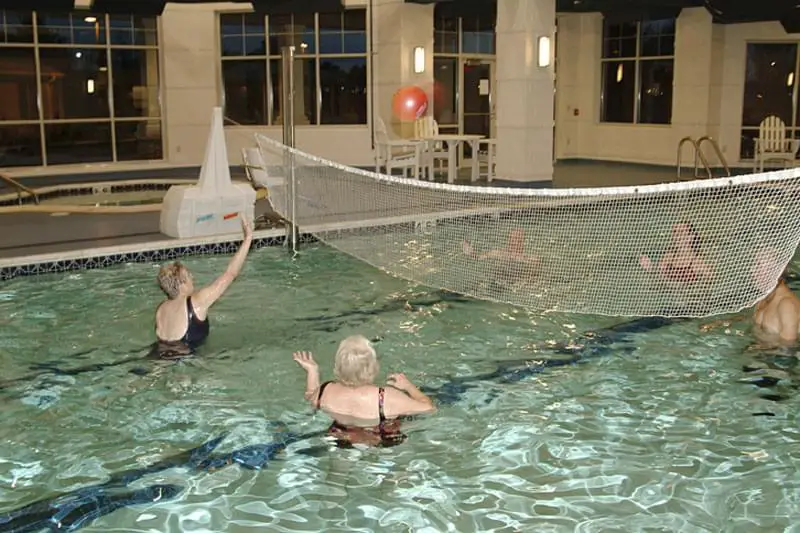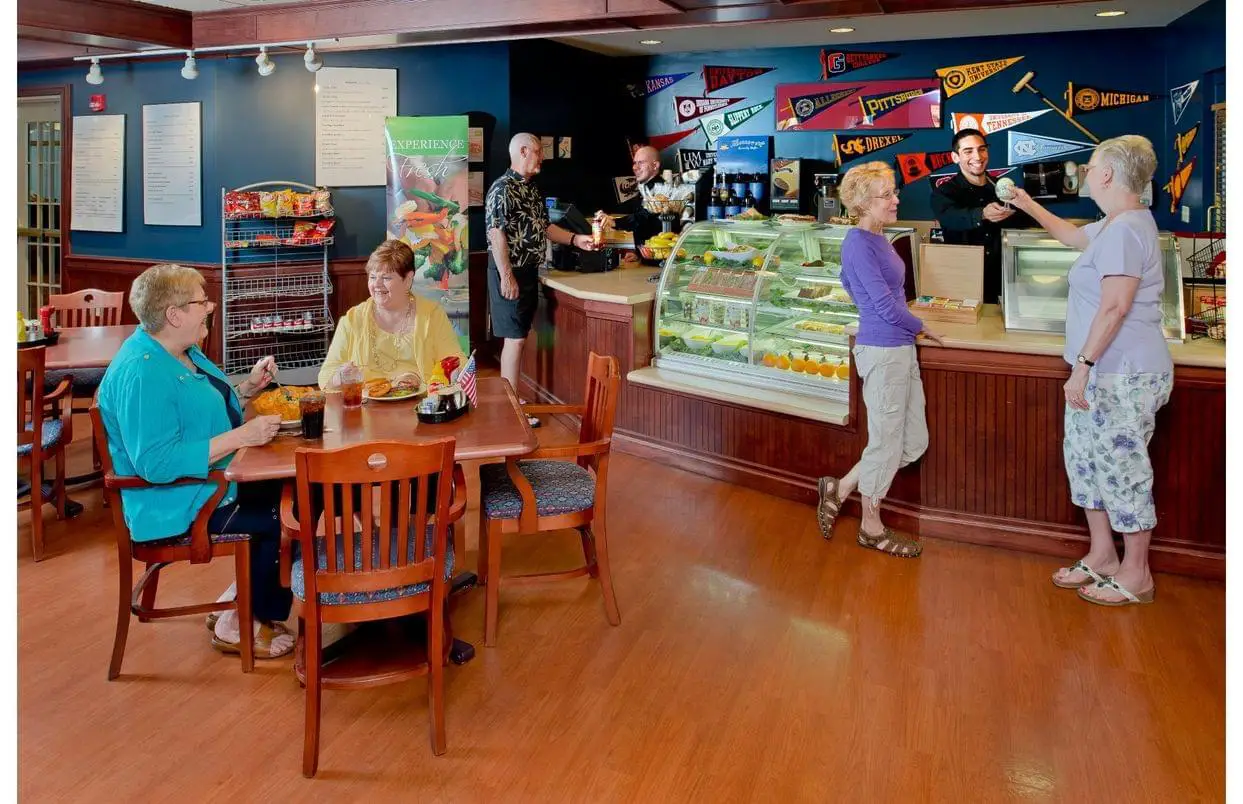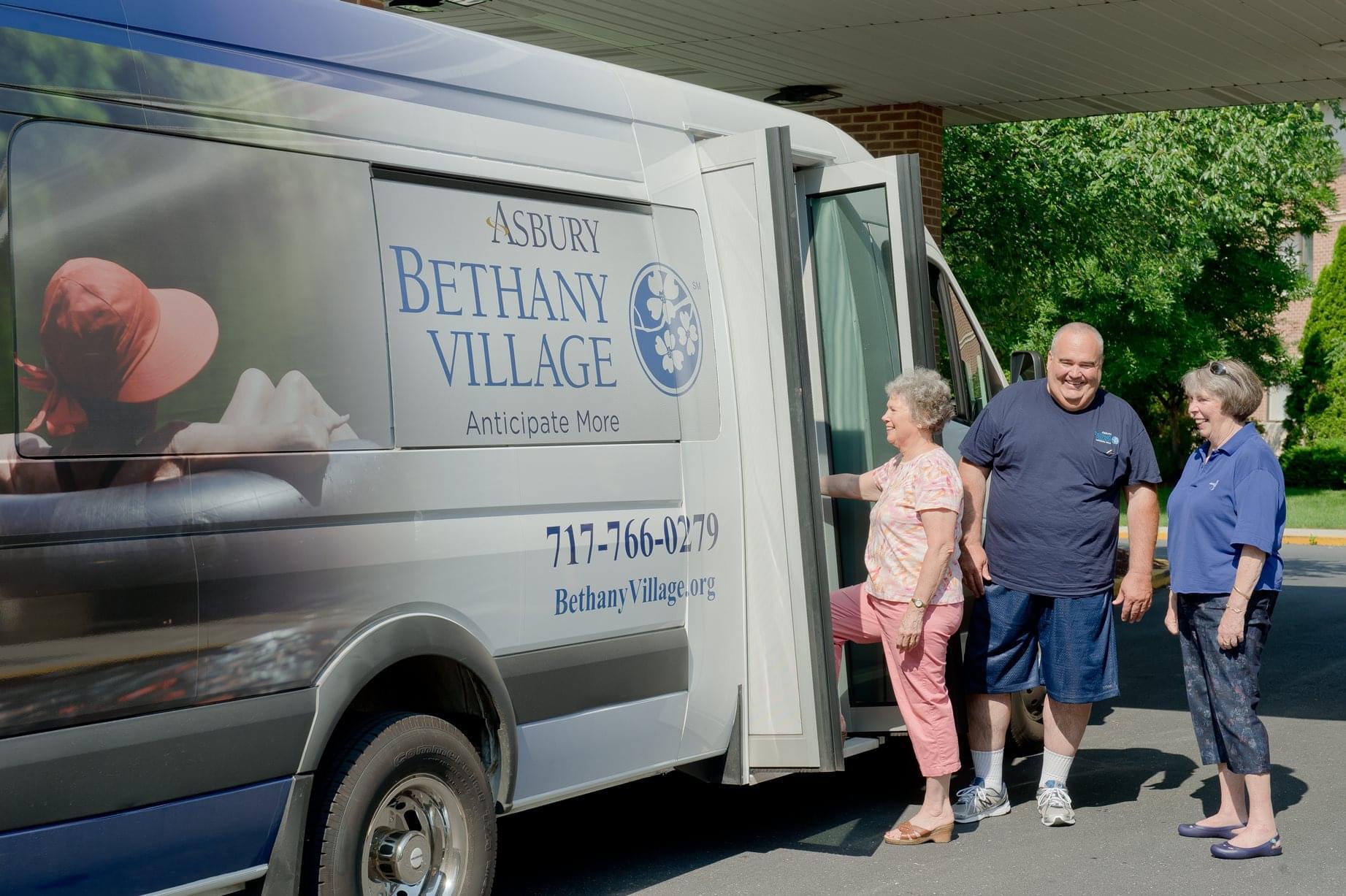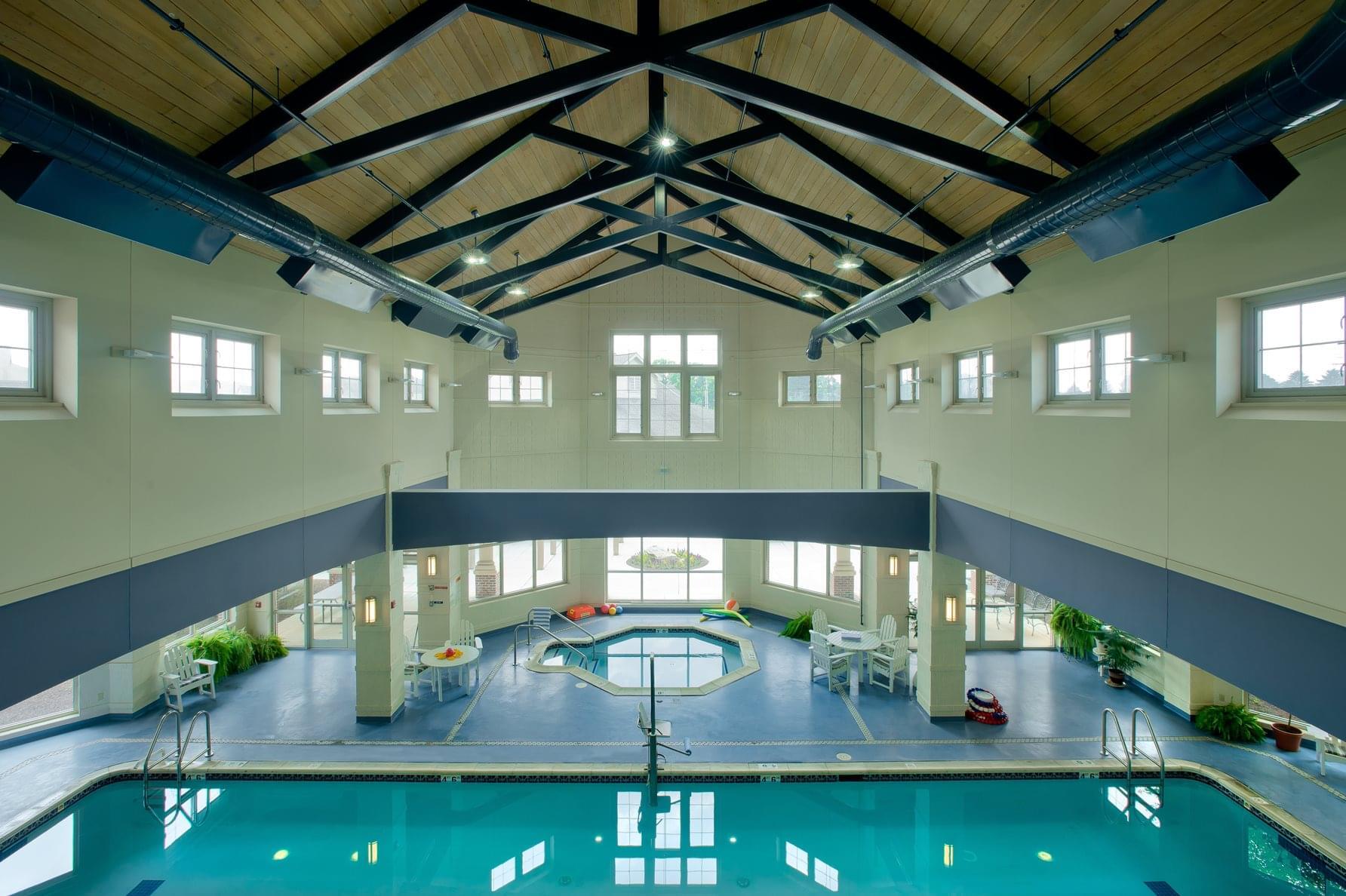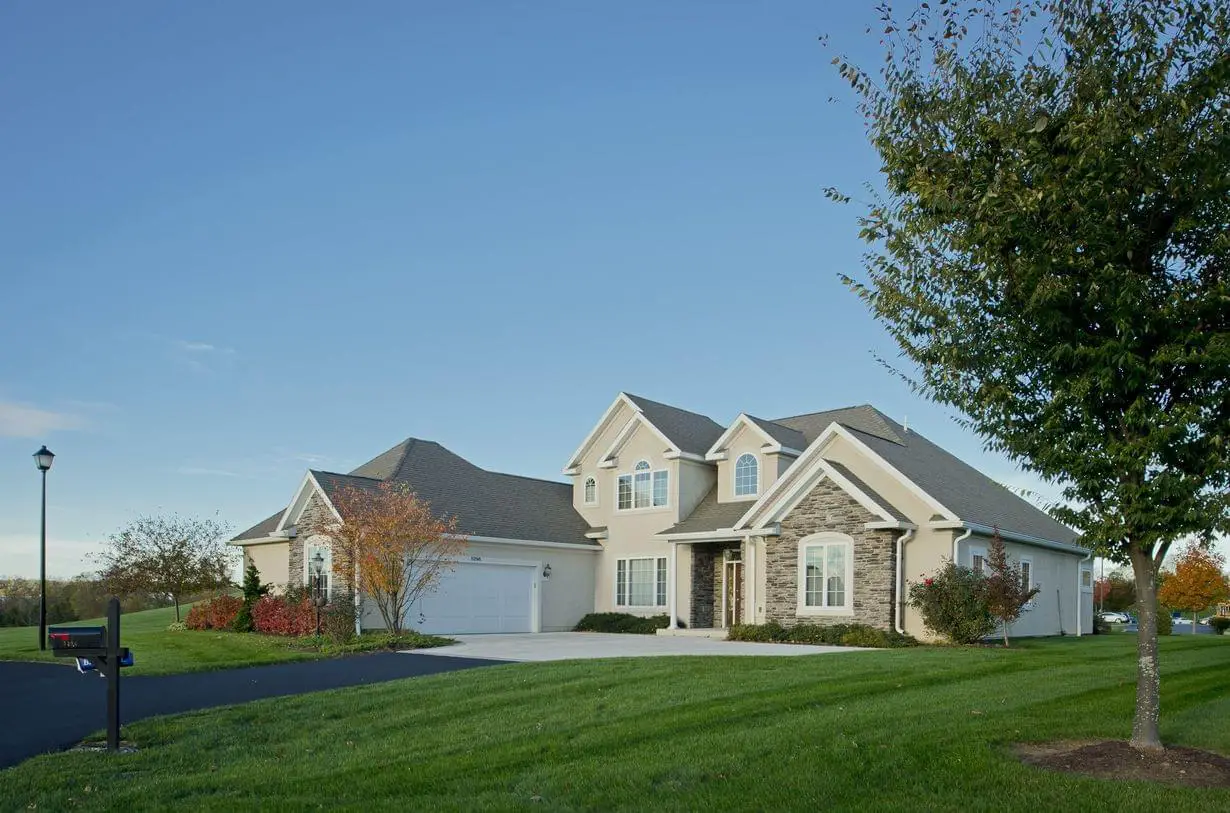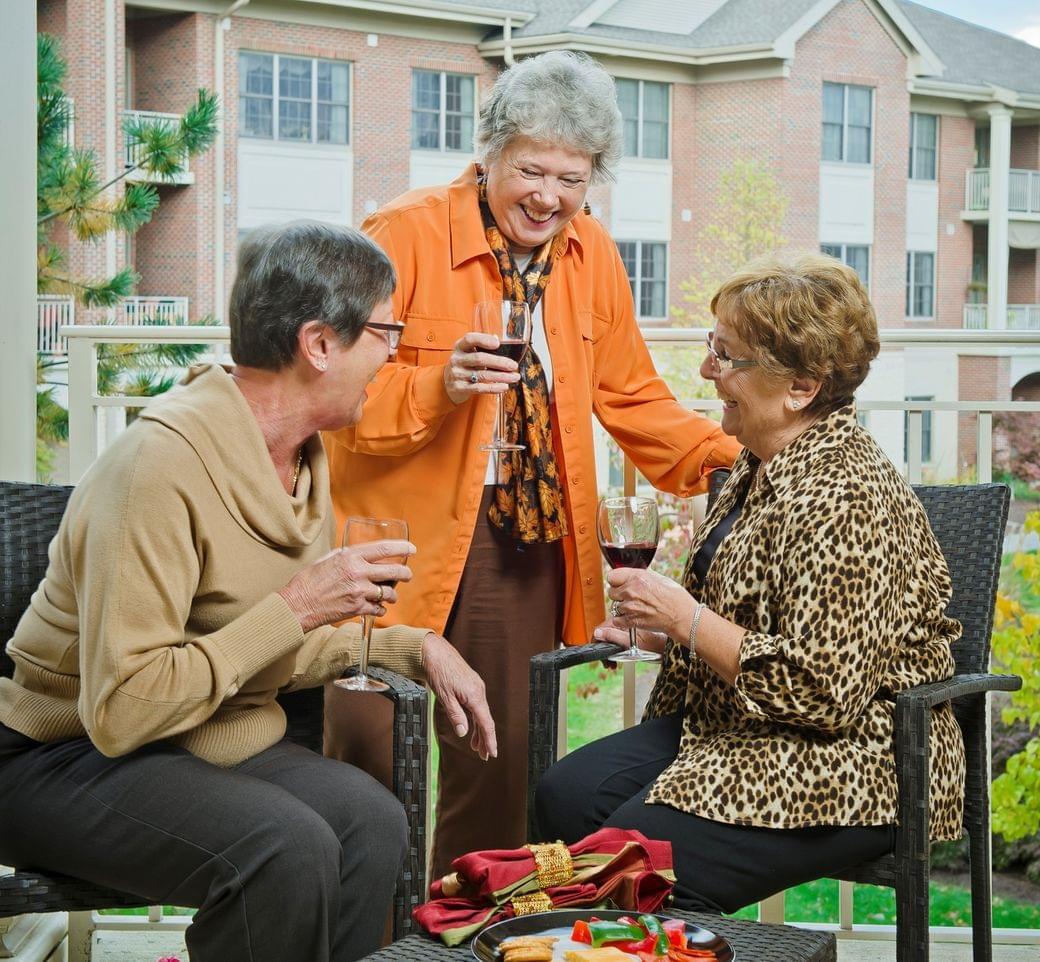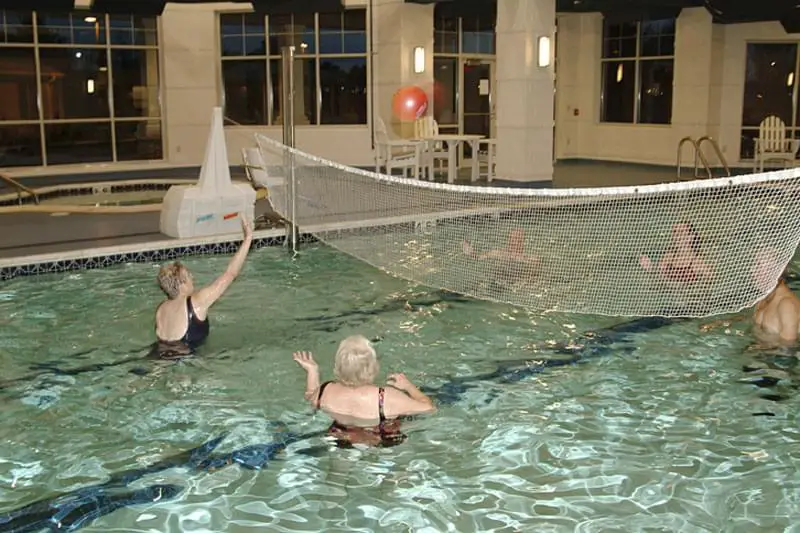 Additional Media
Videos
Video Transcript
Title: Bethany Village: My Senior Life
Time: 2 min 16 sec

Description:

Discovering yourself can begin at any age, whether it's being social or harnessing new talents. Bethany Village has a message to all seniors: join a community of people like you, where every day is a new experience!

Transcript:

discovering yourself can begin at any age whether it's being social or harnessing new talents bethenny village has a message to all seniors join a community of people like you where every day is a new experience it's important for seniors to be around other people because people need people we all need people at every age but as we get older we tend to lose some of the social connections that we had I think that men and women are social animals without sociability I don't think you have a vibrant life we lived in a house for 30 years and I was in my neighbor's house once we moved here in a night we moved in I was in three different homes as they welcomed us in it was a life-changing experience for me my day is like confetti there's always something new every day I didn't know I would be so busy in retirement and I loved it walked around the campus we saw probably 27 people talk to 27 different people in a period of about an hour and a half that would never happen and even in a neighborhood which we lived for 45 years wellness is a big focus for us at Bethany Village we try to focus on all the dimensions of wellness not just physical socially spiritually emotionally intellectually we try to cover all parts of wellness one of the things that has really surprised me about my retirement is that I've turned into a writer and I never thought I'd call myself a poet but that's what other people claim I am being in me time and I've been able to use that time to maybe make a little difference in the world and using my poetry in that way we get involved in many many things that I never would have dreamed of stayed at my home home neighborhood truth is you should move here while you're capable to and enjoy it instead of waiting until you're too old to enjoy the place there's a lot to enjoy and we encourage people to make the move while you can enjoy the opportunities when you look at a retirement community it's more than bricks and mortars it's more than a good staff and good administration it's the people if there's one factor that you have to depend upon it's the people that live in the community

Video Transcript
Title: Choosing Our Own Future.mp4
Time: 1 min 9 sec

Description:

Hear two Bethany Village residents explain why moving to a senior living community is a smart and socially-rewarding move. And the sooner the better!

Transcript:

we've been studying this concept of continually living for seven years and we we made a trip to Bethany because we lived the State College Area another reason we decided on Bethany village is that I had a terrible experience finding the right placement for my mother when it was time to when it was no longer possible for her to live at home with my sister and I took me three moves to get my mother to the right place and it was I said I never ever want to do that to my kids so that sort of put an extra emphasis on our need to find a place soon so the kids could see us happy and safe in an environment that we chose so this has been an amazing experience for us finding Metheny village and living here we found a home for the rest of our lives and it's a place where we can continue to grow into who we want to be I'm still searching and this place gives me an opportunity to do that

Video Transcript
Title: Why Move to a Continuing Care Retirement Community?
Time: 3 min 1 sec

Description:

none

Transcript:

[Music] our children are so satisfied knowing that they don't have to worry about us anymore it was a big factor they saw me go through worrying so much about my mother and for me it's this is very heritage just as far as I'm concerned they are not to worry they can come here and visit and we found the home for the rest of our lives and it's a place where we can continue to grow into who we want to be I'm still searching and this place gives me an opportunity to do this we've looked at a number of places and I ride my bike when the weather is good and that's a better activity didn't breaking leaves I signed up to be a volunteer just having a conversation with another woman that I hope to have that is a weekly weekly activity for myself because it makes me feel like I'm contributing it's nice to know that you're in a place that's concerned about other people and I'm going to be part of that and to be able to give for as long as I can I was aware of them many years ago when I heard about one being built on a private school property outside of Philadelphia and I thought the concept of being in top of it closely linked to a community and having the ability to move from in one spot from where you were living to healthcare and back again to your house if necessary moving into terminal care if you one needed that all made a lot of sense and not having to do it in your home on top of that homes I had lived in I'll take a few steps to get up to the front door they don't mature along the upper floors no possibility of taking a bedroom on the ground floor so if we ever got incapacitated in terms of mobility we want to be on one floor so those kinds of things whenever thinking about moving to us is where state we have a lovely house but I don't miss it and somebody else is clean and not the gutters when we first looked at this and I think a lot of new prospects look at a place like this you look at it in terms of square footage or buildings dining and all that sort of stuff but the what turned me on has turned me on having been here now for almost five years is the people the resident the Association the camaraderie the support outstanding fellow residents very very very warm and wonderful experience I recommend it redefine your expectations of Aging [Music]