Get MORE out of every day and start your next chapter with Phoebe Berks. Located on 66 rural acres near Wernersville in Berks County, Pennsylvania, Phoebe Berks has everything you want right where you need it.
At Phoebe Berks, you'll have access to a full continuum of care for every age and stage of retirement: from independent living in a maintenance-free apartment of cottage to personal care (similar to assisted living) — and even skilled nursing in specialized memory support — all in one location.
Whether it's spending an afternoon on our boardwalk perfecting your putt or taking a relaxing dip in the recently renovated indoor pool, we make it easy for you to enjoy each day.
+ Read more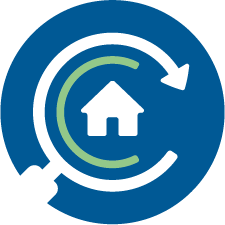 Full Screen Gallery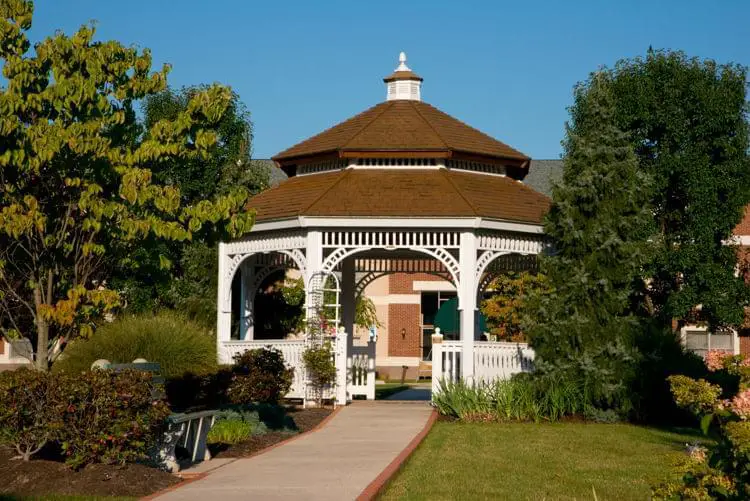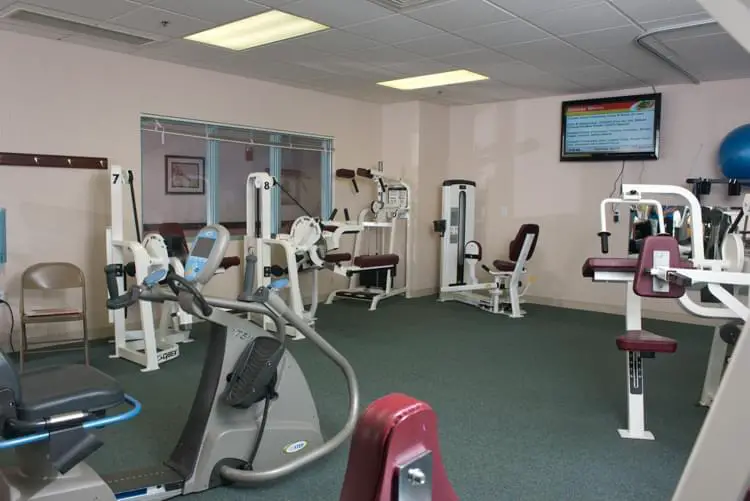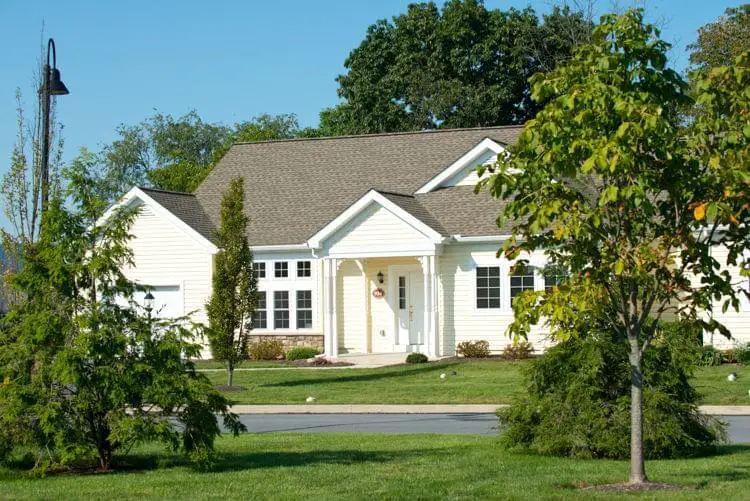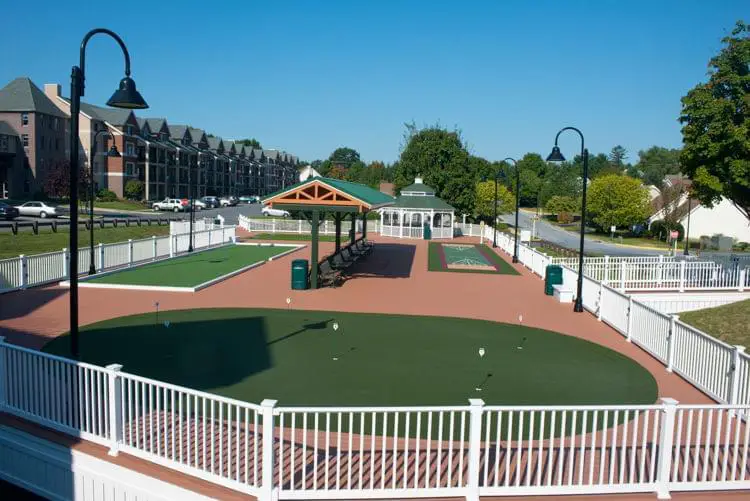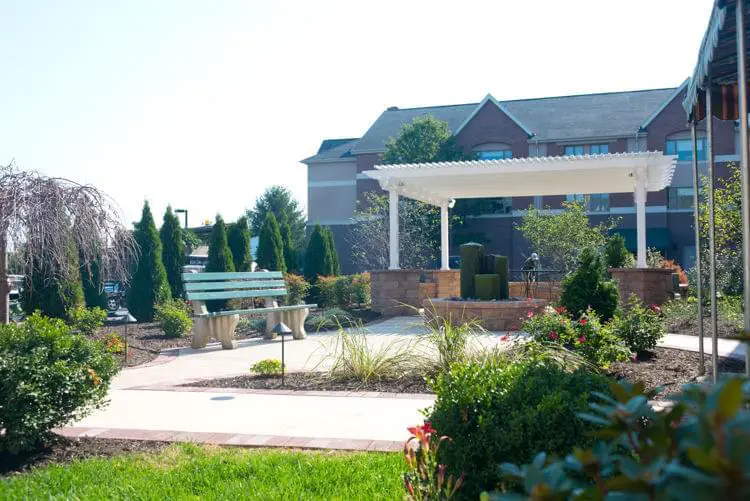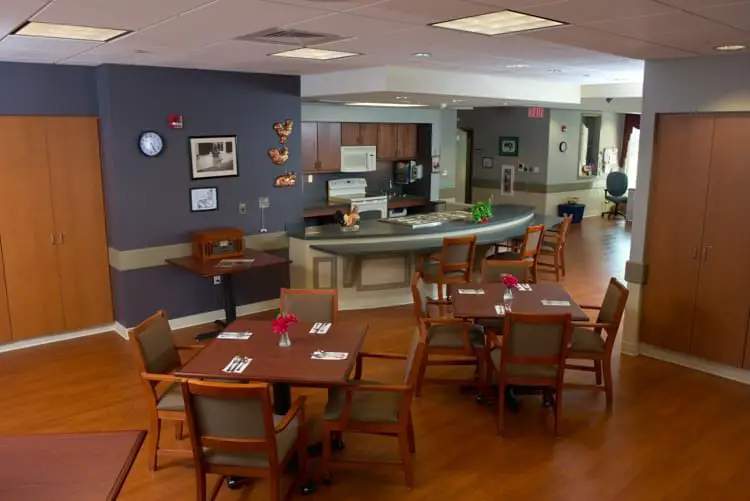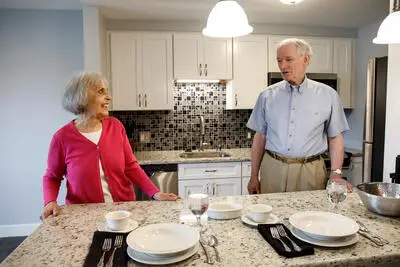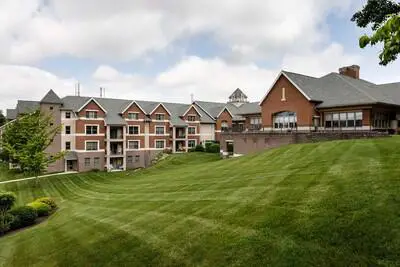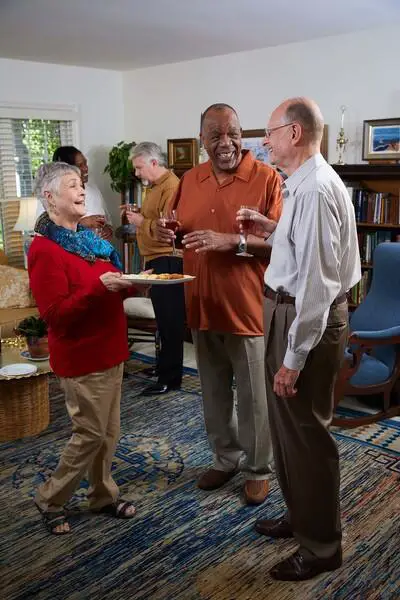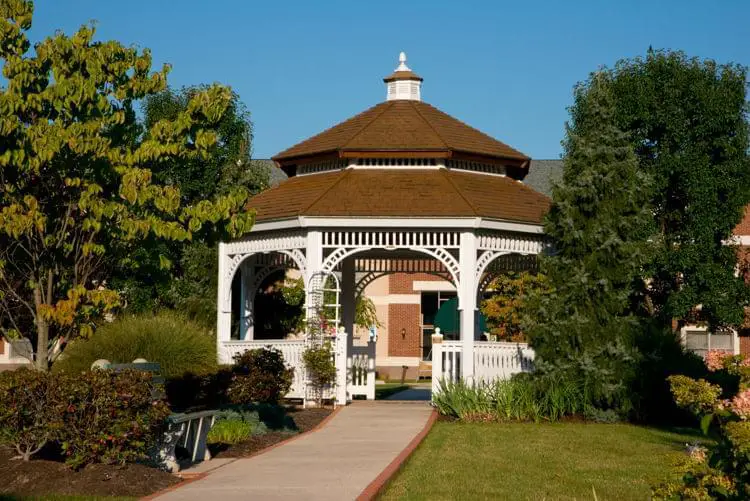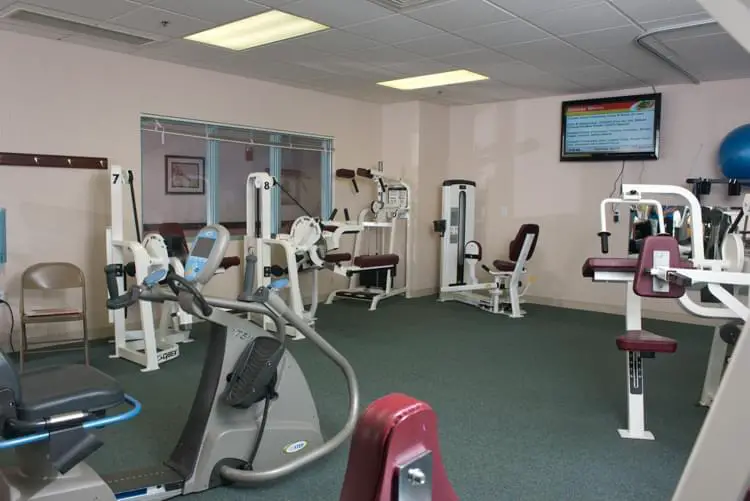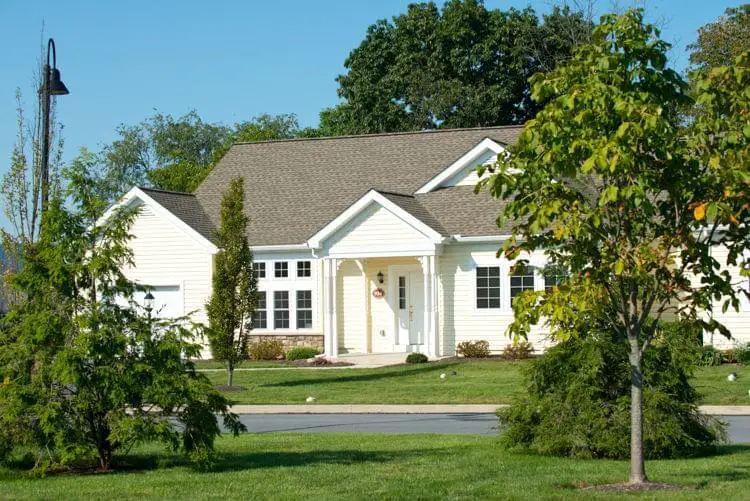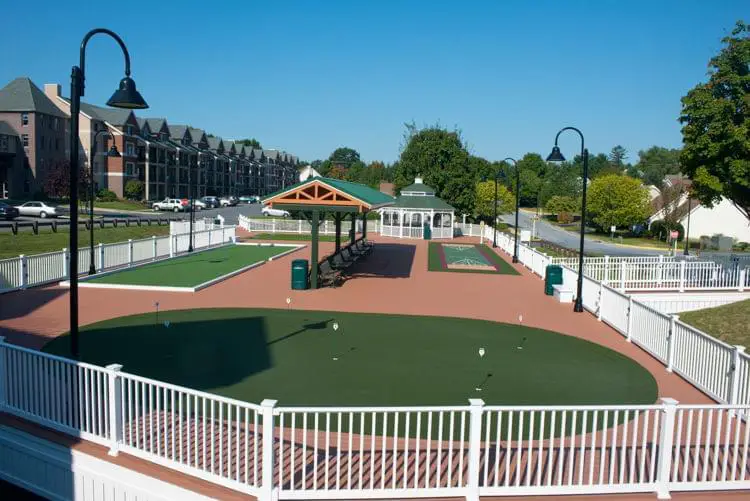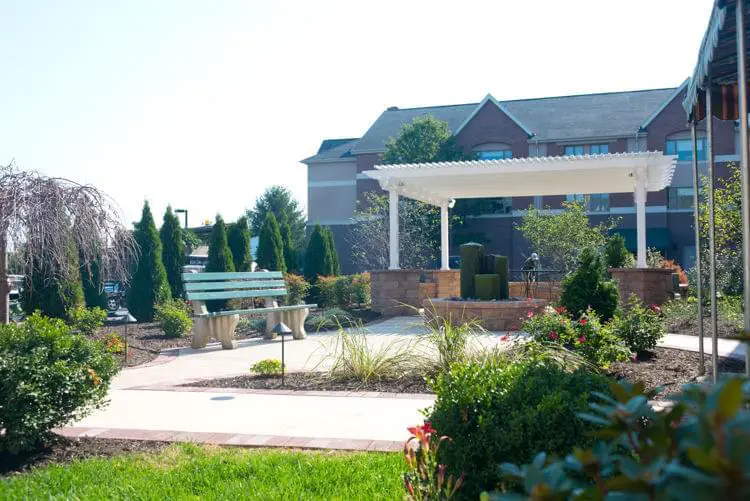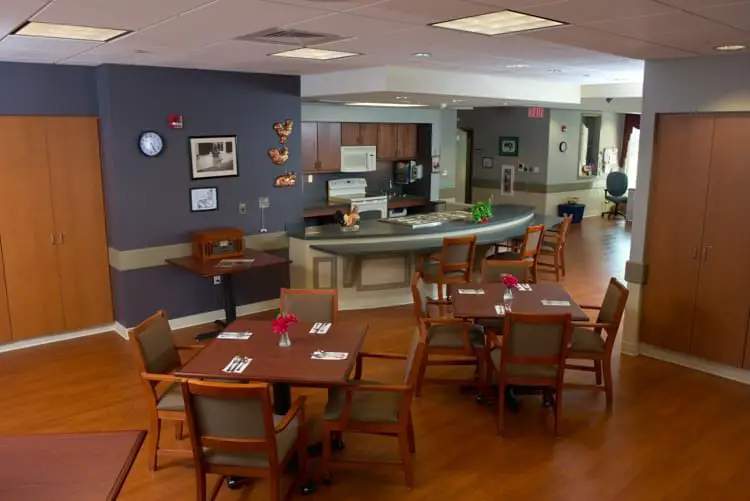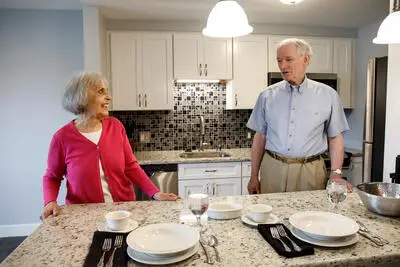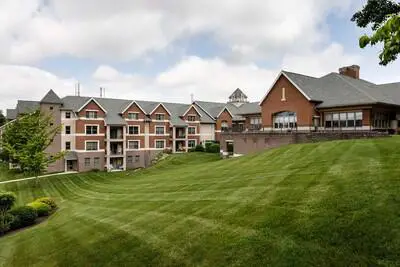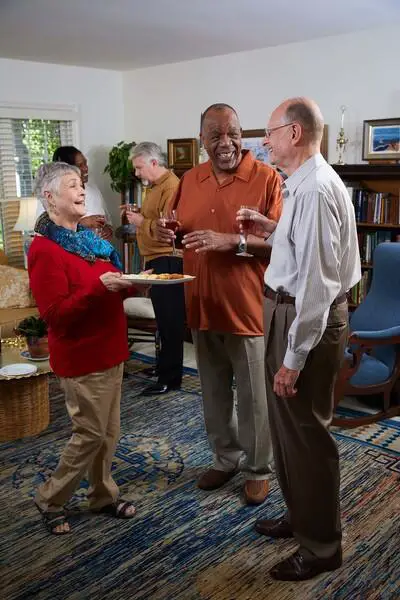 Additional Media
Videos
Video Transcript
Title: Independent Living at Phoebe Berks
Time: 2 min 51 sec

Description:

Experience independent living at Phoebe Berks with this virtual tour video and testimonials from Phoebe residents.

Transcript:

the thing I like about TV most in the people a very warm welcoming place unusually so for a community song I'm Chuck galley the vice president of operations for Phoebe Burke's village and it is my pleasure to welcome you to our campus we love the people they're very welcoming very friendly I think we met more people since we've been here since the end of november then we knew in all 34 years mutagens we would we've just met I don't know how many people and it's been so easy to do there's so much activity I had a herniated disc as we came right into therapy right here on premises we have a newly renovated short term rehab unit we offer physical therapy occupational therapy and speech therapy our residents love to be out here and soak up the Sun in the summertime and they enjoy painting flowers there are things to do all the time be as busy as we want from burning till night or do really nothing cool a trainer all kinds of physical records are the kinds of activities that are great trips anything anyone could want whoever designed that really did can we like the victim layout I kind of feel a little bit like I've been on a permanent vacation or like this is a bit of a mini cruise ship we hadn't planned to come to be be quite so early but there were so many incentives offered and the one that really struck a chord with us that we were allowed to bring our job baby Oaks is much more than we ever expected a lot more fun than we thought we tended to think of nursing home type of environment and that just is not true CB Burks has been where we belong

Video Transcript
Title: Phoebe Berks History Video (Short Version)
Time: 4 min 45 sec

Description:

none

Transcript:

there's a different feel here you walk into Phoebe and you have a totally different feel the staff the residents it's like a family it's a family atmosphere we could we go that extra mile Phoebe does that whatever it takes you know to make them feel at home and feel comfortable that's what we do the emphasis here is on wholeness wellness prevention we have a wellness program for mental growth and maintenance we have a gym and that's part of it to be able to stay physically well our meals are marked with little pineapples to show us what's the healthful thing to eat and then the spiritual aspect of it of feeling close and feeling like a family and having activities that are aimed at our spiritual growth it's really the holistic aspect of what we do here and I think that's really embodied in our wellness program and we decided to take an entirely different stance on wellness and looking at the whole person that's physical mental psychosocial and spiritual well-being of the residents that live here I think the other thing is that residents are really like family toward each other I don't know how it is other places but I know that when someone's ill people in their hallway make meals they'll check in on them regularly it's really like family and I think that's a very very special kind of relationship that people established with each other here we've heard that from various people that the reason that they're living so long is because they're here and the atmosphere the care and this their surroundings with the people and that's that's the main thing here that the people not only the residents but the staff well how Brantly they are and it just is just great there's nothing else like it the sense of community and the way residents reach out to one another there's always somebody who understands sometimes its staff sometimes its volunteers sometimes its residents we come together you know as a team it's a wonderful gift that we have been able to share Phoebe demands a lot from its employees and what I've discovered is it's those who are really committed to the religious values to the mission that really hang in there and become long-term staff I think what I've learned is that all of our residents are unique and unrepeatable miracles of God each one has their own unique story each one has their own unique experience in life and each one has gleaned incredible wisdom that we ought to pay attention to I just think this is a fantastic community and I think that's where it begins and ends community where people are in a relationship with each other of mutual respect and care and concern and compassion and kindness and generosity it's fun if it's fun to live here thing that people are impressed was when they come to visit it's everybody's this alone and that's true we all care about each other we have a wonderful life here FEV means for me you know it's love is hope with strength and I would think the place where you can have security or you feel you belong