Cascade Verdae is a Life Plan Retirement Community, also known as a CCRC Continuing Care Retirement Community, in Greenville, South Carolina. Cascades Verdae offers exceptional care services such as Assisted Living, Memory Care and Dementia Care, Skilled Nursing and Senior Rehab, in addition to a vibrant independent senior living lifestyle.
Located on 40 acres and just minutes from downtown Greenville, our gated community is designed to better the quality of life for each of our Members. We believe anyone, at any age, in any condition, can improve the quality of their life. We achieve this by embracing a wellness philosophy in all that we do; through our award-winning wellness programs, gourmet dining, never ending social calendars and the care services we provide allowing our members to stay independent in their own home.
As a continuing care retirement community, or CCRC, we provide all the services our Members need both now and in the future. Some Members move into Independent Living and then, as they age, start to need more regular care. Rather than having to find a new community, they can simply transition to one of our Care Service living options, which include Assisted Living, Memory Care, Skilled Nursing. We also offer Short-Term Rehab stays to both Members of our community and outside guests.
Independent Living is perfect for seniors looking for a completely maintenance-free lifestyle in a vibrant community setting. Members enjoy the independence of living in their own home or apartment, while taking comfort in the added security of a 24-hour emergency call system. Our luxury accommodations include two and three-bedroom cottages as well as one, two and three-bedroom villa apartments.
Assisted Living is ideal for seniors who benefit from regular assistance with day-to-day tasks, but also seek a community that maximizes their independence. At Cascades Verdae, our Assisted Living program offers Members a personalized care plan tailored to their individual needs and goals. Our nurturing caregivers help reduce the stresses of daily life and empower Members to take advantage of every opportunity.
Memory Care at Cascades Verdae offers specialized care to seniors with Alzheimer's and dementia. Our high-end Memory Care wing is designed by Alzheimer's experts to be bright, welcoming and easily maneuverable. The goal of our Memory Care program is to promote a happy and dignified lifestyle for Members and encourage family engagement with their loved one. Every caregiver at our Memory Care community is specially trained and certified in Alzheimer's and dementia care.
+ Read more
Full Screen Gallery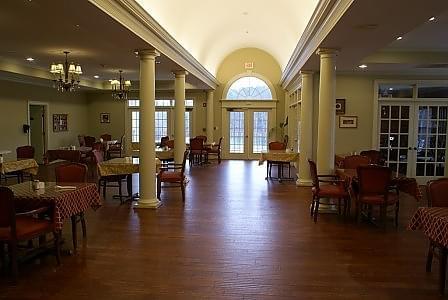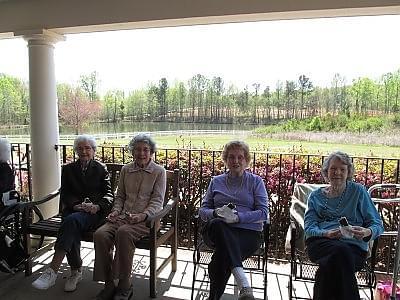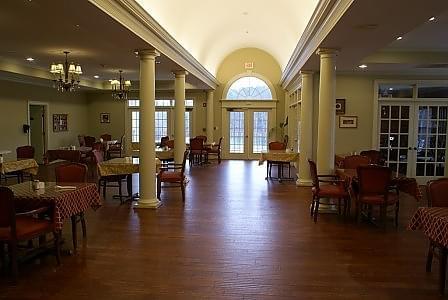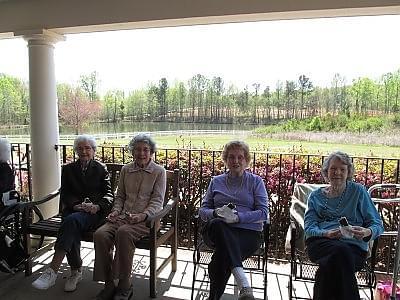 Additional Media
Videos
Video Transcript
Title: The Best Is Yet To Come At Senior Living Communities
Time: 1 min 51 sec

Description:

At Senior Living Communities, the best is yet to come. Learn more about our communities visit our website: Senior Living Communities owns and operates a total of eleven premier retirement communities located in Connecticut, Florida, Georgia, Indiana, North Carolina and South Carolina. Our dedicated team members have a proven track record for success and know the importance of establishing a lifestyle that allows members to live longer, happier, healthier lives. We believe the key to consistently offering exemplary services that exceed residents' expectations is in our ability to hire, train, and retain dedicated and caring employees. Our extraordinary teams dedicate themselves to their community and their members - their true compassion shines through on a daily basis. Senior Living Communities continuously strives to build upon our already successful programs, activities and amenities. By allowing ourselves to continue to evolve, we keep our members fulfilled and our prospects engaged. Our number one goal is to provide an environment that encourages an independent lifestyle for all our members. Our communities include: Brightwater (Myrtle Beach, South Carolina) Cascades Verdae (Greenville, South Carolina) Evergreen Woods (North Branford, Connecticut) Homestead Hills (Winston-Salem, North Carolina) The Lakes at Litchfield (Pawley's Island, South Carolina) Marsh's Edge (St. Simon's Island, Georgia) RidgeCrest (Mt. Airy, North Carolina) The Stratford (Carmel, Indiana) Summit Hills (Spartanburg, South Carolina) Wellmore of Lexington - Opening Spring 2017 (Lexington, South Carolina) Wellmore of Tega Cay (Tega Cay, South Carolina)

Transcript:

We're from so many different places. So many background and families. So many paths taken. No two the same. We all had dreams. We all had hopes. We've all felt love. We've all felt pain. Some of us did more than we ever thought we would and some of us are still waiting. Growing older has changed a lot about us. But not what's made us who we are. We're still mothers and fathers. Sisters and Brothers. We're still Romantics. Free spirits.. We're still travelers on a journey. We kept hearing 'The Best Is Yet To Come' and they were right. Because now it's here and we're going to live it... fully. There's still new paths to discover.