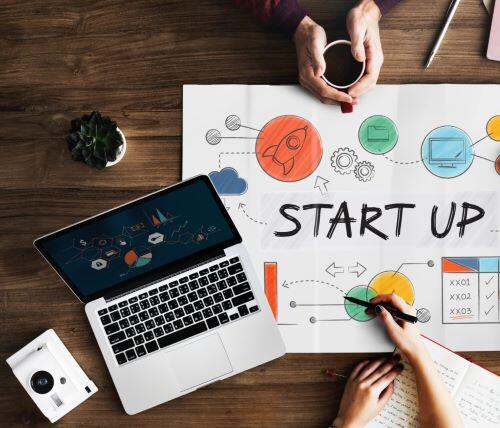 Tips for Senior Companionship Business Startup
Tuesday, May 18, 2021
For someone who is empathetic and caring towards the growing aging population of Baby Boomers, putting up a senior companionship business is a great opportunity to consider. However, like any other business models, there are some important factors to take into account to ensure things go as planned. An outlined business plan for your home care agency puts everything in proper perspective. Here's a step by step guide to everything you need for starting a senior care business.
Types of Elderly Care Business 
24-hour Home Health Care
With this type of senior care business, you need two caregivers to work 12 hours shifts, looking after an elderly's basic necessities. Ensuring their safety and meeting their basic needs are the primary healthcare services that should be fulfilled. 
Personal Care Assistance
This home care involves attending to the day-to-day needs of an elderly. Some of the basic tasks involved in the senior care facility are driving clients to doctor's appointments, helping them get their groceries, preparing their meals and helping them eat. For this type of business, it is essential that caregivers take care of the senior client's needs involving hygiene, nutrition and health. 
Equipment and Facilities 
Another idea for starting a senior companionship business is supplying equipment for Persons with Disabilities (PWDs) and the elderly, such as walk-in showers, non-slip mats, stairlifts, and shower rails. If you love undertaking home improvement projects, this business model may be appealing to you. 
In-Home Care
With this business model, you will need to help an elderly person with most if not all of their daily tasks. Providing companionship, assistance and care whenever senior clients need them is also an important responsibility of this business. You can either live with one client or offer in-home care to a number of clients. 
All You Need to Know About Starting 
How Much Money Do You Need to Start?
Compared to other businesses, starting a senior companionship business is inexpensive as long as you are working on your own and you are not incurring expenses for your employees. On average, you will need less than $1,000 to start your business and this cost involves getting licensed and certified. You will need a higher amount if you offer more services. For instance, carrying someone with a disability requires a vehicle with a chairlift and other types of specialized equipment. 
Potential Income 
Once everything is all set, the next thing you need to think about is the income potential of your business. While there is no specific income range for this type of business, the rate for at-home non-medical care starts at $27 so your annual income can range up to $50,000 depending on how much you charge for your service. 
If you decide to hire more employees, you pay them their hour wages averaging from $11 to $15 and keep the rest of the profits you generate for yourself. Keep in mind that your expenses will go up as your business grows, but so will your income. 
License Certification 
You are not allowed to operate your business unless you have secured all the requirements. Securing a license certification is your first step to running a business. The types of form and license you will need depend on your state. The process also varies from state to state. The basic requirements you have to comply with include taking a training course so you will become certified for CPR/AED. In some cases, you will not be required any special license beyond the aforementioned requirements, but caregiver and personal care training might be needed depending on the services you intend to provide. 
Expect to budget for the following:
Website
Business incorporation
Certification and licensing
Payroll
Office equipment
Office costs
Nursing supplies
Insurance 
Marketing including posters, billboards, flyers and online advertisements
Office costs 
Office equipment and supplies
The costs may vary because you have to factor in the type of business structure you choose. It is possible to incur additional costs as your business starts to operate. 
How to Make an Eldercare Business Startup Easy and Speedy
1. Choose the services to offer 
Start by making a list of services you intend to offer to your clients. Take time to research about the services that are in demand in your area. There are businesses specializing in respite care while others like to focus on housekeeping. Find out about the services that are most needed in your city. 
2. Choose a catchy name 
A brand name that resonates with your audience matters. It should be something that is easy to remember. Once you pick a name, be sure to have it registered or trademarked. 
3. Avoid incurring unnecessary expenses
It might be tempting to spend your money on things you thought could help your business to take off, but before you buy anything, ask yourself if it is needed. Unnecessary costs might pile up and when the time comes you need the money for your business like for paying rent or utilities, money is no longer available.
4. Think about the legal structure
When starting a senior companionship business, choose the right legal structure where you can operate an LLC or a sole proprietor depending on your preference. Before you decide, secure a federal tax number and business license first. 
5.Get protection
You will also need to protect your business against the threat of a lawsuit or liability claims. Getting business insurance is your best bet. If you are not sure which type of business insurance to get, you can talk to a local independent insurance agent to shed light on your questions. 
6. Know your rates
While rates will depend on the services you offer, you have to know that charging enough to cover your expenses can set yourself up for disaster in the end. This is because licenses, taxes, maintenance and other expenses can add up overtime. The rule of thumb is to add at least 30 to 35% to the wages you intend to pay yourself. 
This arrangement allows you to generate profit from your business while keeping your clients happy. 
7. Gather customers 
When finding customers, tap into all channels both online and offline. You can also sign up for online marketplaces or ask for referrals from local senior service providers. 
The Bottom Line 
Finally starting your own business can be overwhelming at first, especially if it involves caring for the elderly because their safety should be your number one priority. Utilize all resources for your business such as taking out medical practice loans so you can finance your business. Get help from experts to stay on the right track when it comes to operating your business.