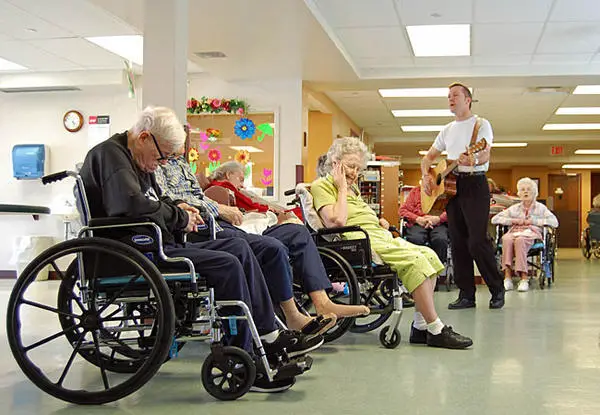 10 Common Signs of Nursing Home Abuse
Friday, September 9, 2022
When you move your elderly loved one into a nursing home, you're putting your full trust in the facility's staff. If you suddenly find that your loved one is experiencing preventable injuries or afflictions, or that they are simply undergoing harsh psychological changes, this could be a sign that nursing home abuse is happening behind the scenes. If you're on the lookout for potential abuse, here are the ten common signs of nursing home abuse that you should be keeping your eyes peeled for:
1. Unsanitary Conditions
Because the elderly are more susceptible to falls, infections, and other dangerous health issues, it's critical that nursing home facilities be clean and sanitary at all times. Unsanitary conditions can lead to all types of issues that will greatly impact seniors' health. If you visit a loved one, and the facility seems dirty, you should confront the facility's director immediately.
2. Bedsores
Nursing home staff are meant to pay close attention to how their residents are sleeping, as poor sleeping conditions or bedding can lead to bedsores. Bedsores are especially common when a bed-ridden patient is not frequently rotated. Due to these facts, bedsores are a common sign that nursing home abuse is occurring within a facility, so always ask your loved one if they suddenly develop bedsores.
3. Falls and Fractures
At an advanced age, fractures can be incredibly difficult to overcome. When it comes to falls, elderly people can be especially susceptible to hip injuries and fractures (which can lead to fatal complications). Nursing homes should be optimized to avoid all preventable falls, so if your loved one falls, or experiences a fracture while under nursing staff care, you should be suspicious.
4. Dehydration
Making sure that patients have proper dietary care, and that they are properly hydrated, is a top responsibility of nursing home staff. Dehydration can be difficult to spot, but if a loved one lets you know that they are not getting enough water, you should quickly find out a solution. Because this affliction is so easy to avoid, it is another major and common sign that nursing home abuse may be occurring behind the scenes.
5. Sudden Antisocial Behavior
When nursing home abuse is happening, abusive staff can often intimidate the residents to keep the abuse from coming to light. If a loved one has suddenly become anti-social, this could be a sign of ongoing abuse. Especially if your loved one is hesitant to speak around nursing home staff, you should be alarmed. When looking into this specific scenario, make sure that you speak to your loved one privately, and away from any potential eavesdroppers.
6. Inconsistent Medication Procedure
Another key responsibility nursing home staff members have to take on each day is handing out medication to each resident, and making sure that the medication is taken correctly. If your loved one is suddenly missing doses, or the medication seems to be ineffective all of a sudden, this could be a serious sign of potential nursing home abuse.
7. Sudden Weight Loss
Maintaining a healthy weight is incredibly important for seniors. Sudden weight loss can lead to serious medical complications, and recovering from weight loss can be a brutal, long-term process for seniors. Due to this, a nursing home's staff is responsible for carefully overseeing the weight patterns of their residents. If your loved one is suddenly underweight, you should take action to help them immediately.
8. Underpaid Staff
If you discover that a nursing home is underpaying its staff, or mistreating them in some other fashion, this is a major sign that nursing home abuse may be happening. As staff members become abused, the chances that residents will be abused will quickly increase. Before choosing where to home your loved one, you should always check to make sure the staff feels happy and well-taken care of.
9. Hazardous Living Conditions
One of the most serious signs of nursing home abuse is the presence of hazardous living conditions. Keeping residents safe, and out of reach of hazardous areas, is a top responsibility of any competent, caring nursing home staff. For this reason, you should immediately call out any hazards that you spot in your loved one's facility.
10. Unexplained Injuries or Death
The most serious signs of nursing home abuse are unexplained injuries or death happening under the staff's watch. If a loved one has been the victim of an unexplained injury or death, you need to seek out an attorney fighting back against nursing home abuse immediately. Doing so can help prevent further tragedies from occurring, and can help you gain the legal assistance that you and your elderly loved one desperately need.
Keep Your Loved One Comfortable and Safe in their Nursing Home
With the right vigilance and know-how, you can ensure that your elderly loved one remains safe within the walls of their nursing home in 2022. Nothing is as tragic as seeing a senior abused by nursing home staff, so never hesitate to call out abuse, and take legal action if you find yourself in this unfortunate situation.