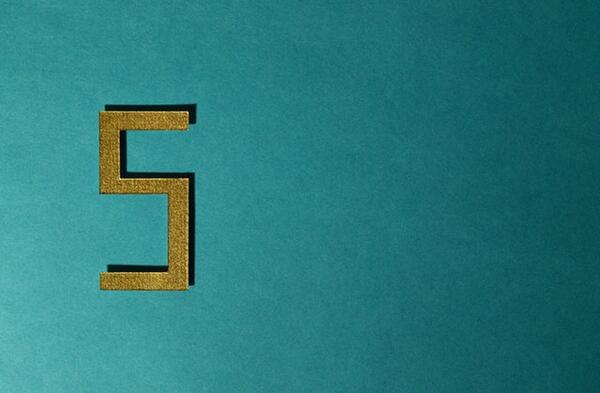 5 Great Creative Hobbies for Seniors to Take Up in 2022
Tuesday, March 1, 2022
Growing old brings mixed feelings. On the one hand, it's finally time to reap the benefits of that retirement plan, on the other, it can get a bit dull.  What are the most popular hobbies and ways to unleash your creativity? These days, there are a number of them. For instance, there are numerous students asking writing services 'help me write my essay', you can assist them and even profit from it. Or, you can write resumes for people trying to find a job. But that's only about writing. Read on to find out about other options.
What Activities do Seniors Enjoy?
Elderly adults sometimes find themselves developing a routine they follow day after day which can become boring after a while. This can cause negative impacts on their physical and mental health. Introducing new hobbies or activities can help seniors stay mentally and physically active and increase their quality of life. Seniors enjoy many types of activities such as outdoor activities, getting creative with the arts, and participating in some low impact sports.
There are fantastic communities to join and great hobbies for seniors to pursue, which can truly help enrich their lives and be a source of immense enjoyment.
It's never too late to try something new and explore new avenues. So, here is a list of some great, creative activities for all the elderly folk out there!
1. Embrace the Outdoors
How do I keep my elderly parents busy? 
A few minutes outdoors is a great way to get a bit of sunlight and fresh air into your daily routine. Here are a couple of outdoor hobbies senior can do at home that are low impact, yet incredibly fulfilling hobbies for seniors!
Take up Gardening
Gardening can be an incredibly fulfilling hobby. Not only does it have all the benefits of being outdoors, but it can create a profound sense of achievement to watch your trees grow and feel like you're a part of something bigger.
It's a great way for seniors to feel a sense of responsibility as they nurture and grow their own personal gardens.
A Walking Tour Through the City
For the more sociable elder, this is a fun way to both, stay active as well as social. Some seniors have a knack of engaging people with their words and make for fantastic storytellers.
So why not spread the joy by organizing quick walking tours around the neighborhood? Some seniors often find themselves feeling rather lonely, and something like this would definitely help them interact with other people on a regular basis.
2. Say Yes to Low Impact Sports
Older people may not have the same flexibility and agility that they did when they were younger, but that's no reason to shy away from all sports. There are plenty of low impact activities that can be fun no matter what age you are!
A Game of Chess
Your body may not be able to do what it once could, but your mind can do so much more! Playing chess is a great way for seniors (or anyone) to take their minds off their problems and can be really fun too.
Table Tennis at the Club
Table Tennis or Ping Pong may not always be such a low impact sport, however that depends entirely on your style of playing. For those who aren't seeking out a professional career, and are simply playing for recreational purposes, it's a fantastic, moderate impact sport to take up.
It's got just the right amount of activity to give you the benefits of a sport, while not pushing you too hard.
3. Express Yourself Through Arts and Crafts
What are some hobbies to do at home?
If you've got a particularly artistic streak, then why not use it to express yourself? You're never old to paint the town or your canvas red, grey or any color you fancy!
Take up painting, knitting or whatever artistic hobbies you enjoy and spend your time creating your own unique masterpiece
4. Volunteer When You Can
A fun, interactive way for seniors to feel more fulfilled during their retirement period is to take up volunteering. If you like young children or animals, there's always a way for you to make an impact in the world.
At the Local Shelter
For any senior who loves animals or pets, helping out at the local shelter can be a calming, fulfilling experience. Of course, it doesn't mean going overboard and unnecessarily exerting yourself, but taking the dogs out for a walk or stroking the abandoned kitties can be very therapeutic for your soul and mind.
Share Your Wisdom
For seniors who've always been great with kids, teaching can be a fun experience. The great thing about teaching is that it could engage a diverse range of interests. It could be anything from teaching an instrument to math!
5. Write
How do seniors stay mentally active? 

 
A lot of people feel like they lack the ability to express themselves on paper. However, it isn't as hard as it may seem. If you like to write, go right ahead it's a great hobby for shy people.
If you do decide to take up writing, here are a few things you could consider writing about.
Your Life
If you feel like you've learned a whole bunch of lessons in your journey to where you are, why not write about them and share your wisdom? Of course, it isn't necessary that you show your stories to someone else; you could simply write for yourself.
Experiment with Poetry
If you've always had a solid love for haiku, limerick and all things poetic, maybe you can give it a shot yourself! If you feel up to it, you could also join a society for writers or a poetry club in your town.
Got Grandkids? Write a Story!
If you've got grandkids who absolutely adore hearing your stories, perhaps you could write one just for them. Maybe you could write a new one every week, giving them yet another reason to look forward to coming over!
Finding the Right Hobbies for Seniors: Revive an Old Practice
When you're younger and find yourself caught up with work, you may not get to spend as much time as you'd like on your more artistic hobbies. Retirement can be the perfect time for finding hobbies that are fun, artistic pursuit you've always wanted to!
So ask yourself, what have you always wanted to do?
Maybe it's something on this list, maybe it's something I haven't mentioned. Have you always wanted to spend more time on the guitar? Some other instruments perhaps? Did you dream of being an artist? Or did you want to do creative writing?
Rekindle your spirit with that hobby from back in the day, and use your time to master it now!
Did you like our list of hobbies for seniors? Perhaps you did, but wish you could have likeminded people to practice them with. If you do, then a continuing care retirement community might be the place for you!
Check out our range of options and choose one that works for you!