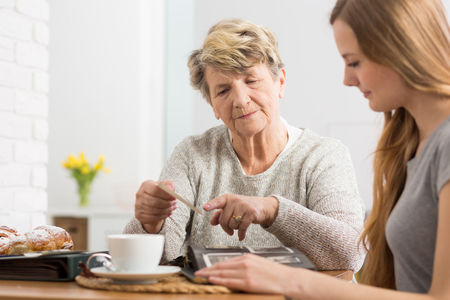 Assisted Living vs Nursing Home - Differences and Similarities
Monday, February 22, 2021
Did you know there are about 1.4 to 1.5 million senior citizens living in an assisted living communities?
When it comes to senior care, these types of communities are committed to helping older adults with a more enriched life. If you're considering a nursing home or an assisted living facility, you should consider the difference between them.
Assisted living vs nursing home: Learn some of the differences.
What Is Assisted Living?
Those seniors who are no longer able to live on their own, but still want to enjoy certain freedoms, have a social life, and stay active can choose to move into an assisted living facility. If you or your loved one acknowledge they can no longer live alone, an assisted living facility may be a good choice.
Because assisted living facilities are committed to helping seniors feel independent and happy, they offer a wide variety of amenities and perks. Some places offer plenty of activities and hobbies to keep seniors busy and social.
They also offer restaurant-style dining and happy hours for those seniors who enjoy having a social life. Depending on the facility, they might also organize outings to museums, stores, theatres, and more.
Those seniors who are no longer able to live on their own, but still want to enjoy certain freedoms, have a social life, and stay active can choose to move into an assisted living facility.
Although most assisted living facilities offer dining services, most of the individual apartments offer kitchenettes.
As the name suggests, assisted living facilities help residents with laundry, housekeeping, grooming, bathing, and medication management.
Who Is a Great Fit for an Assisted Living Facility?
If you're trying to decide if you or your loved one will benefit from living in an assisted living facility, you need to consider the following factors:
In need of minor assistance with medication or other needs but no full-time medical care
In need of help with dressing, bathing, or grooming
No need to worry about home repairs or lawn care
No longer drive but want access to reliable transportation
Lonliness, need for more socialization
Declining health will eventually require more care soon
Desire to be in a place where hobbies can be explored
These are only a few of the reasons why you should consider assisted living care for you or your loved one.
What Is a Nursing Home?
While seniors can keep a more independent lifestyle in an assisted living facility, nursing homes are for those who can't care for themselves.
Seniors in nursing homes need 24-hr monitoring and medical care. Most nursing home residents have a mental condition or debilitating physical condition that no longer permits them to live by themselves.
If your loved one requires a wheelchair, or needs a skilled nurse to look after them, a nursing home might be the place for them.
Some nursing homes might require residents to have a prescription from a doctor and a physical examination before admitting them into the nursing home.
Similar to assisted living facilities, nursing homes provide their residents with meals and daily nutrition based on their dietary requirements. Also, nursing homes help residents with housekeeping chores and daily activities such as walks.
Trained staff and nurses are also trained to provide palliative and long-term care. They're also trained to provide rehabilitative care such as speech, physical, occupational, respiratory, cognitive, vocational, and more.
Some nursing care facilities even offer emergency dental care, so residents don't have to leave the nursing home.
Who Is a Great Fit for a Nursing Home?
Although you or your loved one might not want to enter nursing home, their current health might require them to move into one.
Seniors who can benefit from living in a nursing home fit the following criteria:
They can no longer feed themselves
They need help taking their medications
They suffer from a debilitating or chronic condition that requires around the clock care
They have suffered from an injury that needs rehabilitation and care
They need nutritious meals and other amenities they can't get on their own
They suffer from a progressive disease such as Alzheimer's, Parkinson's disease, or MS.
If your loved one fits one of the above-mentioned categories, they may benefit from living in a nursing home.
Similarities Between Assisted Living Facilities and Nursing Homes
Although nursing homes and assisted living facilities served different types of residents, they have many similarities. Their residents might have different needs, but they both offer specialized services.
Life Enrichment
When seniors become isolated and stopped enjoying their hobbies and usual activities, they might become depressed. This can also increase their chances of getting other health conditions such as diabetes, high blood pressure and obesity.
Both nursing homes and assisted living facilities are committed to the enrichment of their lives. These facilities have programs that allow seniors to interact with others, participate in programs, and live a fullfilled life.
Transportation
Many senior citizens lose the ability to transport themselves places. This can be depressing because they can partake in activities they enjoyed, such as going to the movies or shopping.
While living under the care of professionals, they also have access to transportation to take them shopping, appointments, etc.
Nutrition
Sixteen percent of seniors 65 years or older consume fewer than 1000 calories per day. Because so many senior citizens suffer from malnourishment, they receive the proper nutrition when they're in assisted care.
Senior citizens who suffer from memory loss might forget to eat altogether. Those who have a debilitating physical condition such as Parkinson's disease, find preparing meals a difficult task. Others might not have the means of transportation to take them to the grocery store.
At both types of care facilities, you can be sure you or your senior family members will receive a balanced and nutritious diet.
Physical Environment
For seniors, their homes can be scary places; not only can they slip and fall, but they can forget to turn off the stove or oven. In an effort to protect seniors from harm, nursing homes and assisted living facilities provide a safe physical environment for all of their residents.
These facilities have the safety of its residents in mind, which is why they have emergency call systems, handrails, accessible bathrooms, and easy-to-navigate spaces.
Daily Activities
In both nursing homes and assisted living facilities, residents will receive help with daily activities, also known as activities of daily living (ADL).
Caregivers in both facilities have the ability to help residents with bathing, grooming, dressing, housekeeping, etc.
Medication Management
More than 50% of seniors take five or more prescription medications and supplements. Because it's difficult to keep track of so many medications, especially those in declining health, managing their medication times and dozes are difficult for seniors. Seniors, especially those with memory loss, can end up in the emergency room if they take the wrong medication.
Nursing homes and assisted living facilities offer medication management for their residents. If your loved one lives at either one of these facilities, you can be sure the staff will take care of managing their medications.
Size
If you're trying to decide between nursing homes vs assisted living, you also need to think about the size.
Nursing homes are, on average, able to accommodate twice the residents as assisted living communities.
Assisted living facilities have larger rooms, such as full apartments with kitchenettes or studios. On the other hand, nursing homes only have single rooms, so they're able to accommodate more residents.
Cost
Not only do they provide some different services, but they also have different costs. The cost gap between nursing homes vs assisted living facilities is quite significant.
Though you will need to research costs in your area here are some averages across the country. On average, a private room in a nursing home can cost up to $7,000 per month. However, a private apartment in an assisted living facility can cost approximately $4,000 per month.
Staff
Because nursing homes house residents that require more complex medical care, they might have more trained medical staff. Nursing homes have a physician on duty, supervising all nursing staff, and caring for patients. Also, you might find physical, speech, or occupational therapists.
While assisted living facilities also have trained nurses and medical staff, they might have them at lower ratios.
Some assisted living communities have a nurse on staff 24/7, but they might have them as needed in some states. This is a great question to ask when visiting a community, if it is something that is important to you or your loved one.
The federal government regulates nursing homes, while the states regulate assisted living facilities.
Alzheimer's and Dementia
If your loved one suffers from Alzheimer's disease or another type of dementia, they can either reside at a nursing home or assisted living facility as well as a memory care community.
Many of these communities are equipped to handle such complex cases. However, as the condition progresses, they might have to switch to a memory loss unit. Memory care communities are staffed with trained individuals who know how to handle folks with progressive conditions.
A memory loss unit has more secure entrances and exits to prevent those suffering from dementia from wandering off. They provide specialty care for dementia suffers that include memory activities, music rooms, gardens and more. There are many memory care communities across the US.
Assisted Living Vs Nursing Home: These Are the Differences
If you're debating assisted living vs nursing home, now you have more information on the differences and similarities.
Both types of care facilities offer medication management, nutrition, activities, and safe physical space, etc.
Are you ready to find senior living care for you or a loved one? Contact us today for more information.