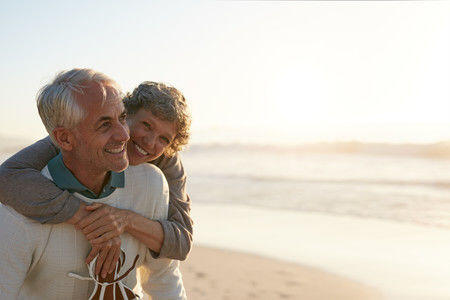 12 Best Places to Retire in Florida - Florida Retirement Guide
Tuesday, September 8, 2020
Did you know people 65 and older make 20.9 percent of the Florida population?
With a large senior population, Florida is a great state for retirees to spend their golden years. Florida has everything a retiree could wish for, starting with nature, beaches, fine dining, and even plenty of assisted living communities.
If you or a family member are looking for the best places to retire in Florida, you came to the right place.
What is the best area to retire in Florida?
1. Fort Lauderdale 
For many years, Fort Lauderdale has been one of the best beach retirement places and vacation cities in Florida. Located on the southeast coast of Florida, Fort Lauderdale is 23 miles north of Miami and 42 miles south of Palm Beach.
Although the population is 183,000, it increases significantly during the winter months.
Fort Lauderdale is a popular retirement destination because it seems to have it all: white-sand beaches, restaurants, resorts, shopping, golf courses, concert venues, and more.
Because Fort Lauderdale is one of the most beautiful cities in Florida, the cost of living is higher than in other smaller towns. As a retiree, you will have the option to choose living at a high-rise condo, waterfront property, gated community, and more.
There are plenty of things to do in Fort Lauderdale with all of your extra time. When you need a break from the beach, you can get your nature fix by visiting Hugh Taylor Birch State Park.
When you retire in Fort Lauderdale, you will have plenty of activities to choose from to keep you busy. On any given weekend, you can attend horse racing at Gulfstream Park, play blackjack at the Seminole Hard Rock Hotel & Casino, or go shopping at one of the many shopping centers.
Where can I retire in Florida on a budget?
2. Fort Myers
If Fort Lauderdale is too expensive for your taste, you can always retire in Fort Myers instead. Located on the other side of the coast, Fort Myers is a popular southwest Florida town.
Those looking at coastal cities in Florida to retire would find that the cost of living in Fort Myers is 35 percent cheaper than what you would expect in Fort Lauderdale.
In comparison to some of the larger cities, Fort Myers combines the excitement of the big city and the tranquility of a small town.
Aside from spending your days at the beach, you can also enjoy water sports, theatre, shopping, and more. Although there are not large sports teams, you can still enjoy some sports. Fort Myers is home to the Boston Red Sox and Minnesota Twins spring training camps.
Are you a nature fan? Fort Myers also offers 3,500 acres of wetland ecosystem home to turtles, wading birds, alligators, and more. Also, you can visit Manatee Park to enjoy the local sea life.
3. Orlando
Do you want to make sure your extended family visits once you retire to Florida? Then you need to consider Orlando when looking at places to retire.
Not only is Orlando a great city, but it's one of the most popular destinations in the state. The population of Orlando is approximately 286,000, but it attracts over 75 million visitors every year.
Orlando is home to some of the best theme parks in the country, such as Universal Orlando and the many Disney World parks and resorts.
Although many people visit Orlando due to the theme parks, there are plenty of activities that don't include waiting in line for a ride. You can also enjoy many state parks such as Wekiwa Springs State Park, Kelly Park, Blue Spring State Park, and more.
Orlando also offers art museums, concert halls, and sporting events.
4. Tampa
If you're a retiree who still wants a warm climate, sun, and the beach, but still wants to enjoy the big city feel, then Tampa might be the place for you. While living in Tampa, you can enjoy warm weather all year round, but expect the summers to reach 90 degrees.
Located along Florida's Gulf Coast, Tampa has a population of 393,000 people. Although it's still considered a major city, it doesn't have the overwhelming numbers of other cities in the country.
In comparison to New York City, the cost of living in Tampa is 33 percent lower.
Living in Tampa is for retirees who want to spend their weekdays relaxing, going on long walks by the beach, etc., but still having an exciting life on the weekends.
Tampa offers many museums and concert halls such as the Straz Center for the Performing Arts, Florida Museum of Photographic Arts, Tampa Bay History Center, Henry B. Plant Museum, and more.
If sports is your hobby, you can cheer on the Tampa Bay Rays, Tampa Bay Lightning, and the Tampa Bay Buccaneers.
Living in Tampa is also convenient since it's connected to all the major interstate highways. If you ever want to take a road trip to a nearby city, you have the highway in your front door.
What is the best retirement beach towns in Florida?
5. Sarasota 
Do you want to retire in glamour? If you want to continue to enjoy the finer things in life, then you should consider Sarasota. Although it's only located 60 miles south of Tampa, Sarasota is one of the most popular retirement places.
The cost of living might be higher than other retirement towns in Florida, but it offers plenty of benefits. Overall, Sarasota has an upscale atmosphere and luxury properties.
If you want to live oceanfront, you will find plenty of beachfront properties. However, if you want more safety, there are also plenty of gated communities.
Sarasota also has a walkable downtown where you can enjoy fine dining, shopping, and people-watching. Sarasota also offers plenty of cultural activities such as art galleries, museums, the Marie Selby Botanical Gardens, the Circus Museum, Opera, Ballet, Broadway shows, and more.
6. Gainesville
Even if you don't live near the coast in Florida, you're always a short drive away from the ocean. If you don't want to settle in a beach town but still want to live a short drive away, Gainsville is the perfect place.
Gainsville is a northern central town located about 75 miles from each coast. This small retirement town has a lot of Southern charm, and with only 134,000 people, you will feel part of a community.
Gainsville is also home to the University of Florida, which is the city's largest employer. If you enjoy attending sporting events, you will have the opportunity to support the university sports. Because it's a university town, Gainsville has excellent public transportation, plenty of restaurants, and shopping.
Although Gainsville is a small town, it has plenty of cultural activities. Some of the most popular attractions include the Museum for Creativity and Invention, the Harn Museum of Art, Florida Museum of Natural History, and more.
Because of its location, Gainsville also has a lower cost of living than many coastal cities. If you miss the beach, you can take a day trip to the Gulf of Mexico or the Atlantic Ocean.
7. St. Petersburg
If you want to live in a city full of charm, but doesn't want to settle in a big city like Tampa, then St. Petersburg is the perfect compromise.
Located 25 miles from Tampa, St. Petersburg is also part of the Tampa Bay along with Clearwater. St. Petersburg is also known as the Sunshine City because you can enjoy sunshine 361 days out of the year. Also, the weather averages 74 degrees, which is the perfect temperature year-round.
If you're a fan of boating, St. Petersburg is the perfect place for boating enthusiasts. People living in St. Petersburg also enjoy plenty of areas for swimming, snorkeling, fishing, sunbathing, and more.
St. Petersburg is also home to some of the best museums in the state, such as The Dali Museum, the Museum of Fine Arts, The Florida Holocaust Museum, and the Leepa-Rattner Museum of Art. The downtown area is highly walkable and offers plenty of spots for fine dining, shopping, and unique art galleries.
8. Naples
Naples is a charming city on the southwest coast of Florida, perfect for retirees. It is located off U.S. Highway 41, which connects Miami to the east and Fort Myers to the North.
With Fort Myers to the north, there are plenty of things to enjoy in Naples as a retiree.
There's no shortage of white sand beaches surrounding the iconic Naples Pier. Also, the historic downtown offers high-end shops, art galleries, restaurants, bars, and more.
In Naples, you will have a wide array of housing options, such as beachfront properties or gated communities.
9. Gulf Breeze
If you're looking for a place off the beaten path to retire, consider Gulf Breeze. Located on a peninsula across from Pensacola Bay, Gulf Breeze is rich in water sports, hiking, snorkeling, bird-watching, and more.
One of the main attractions of Gulf Breeze is the Gulf Breeze Zoo, where you can find over 800 animals. The resident animals of the zoo include hippos, giraffes, rhinos, otters, alligators, gorillas, and more.
Although the Gulf Breeze population is only 6,700, it has increased steadily over the last ten years. When you need a break from small-town life, you can take a short drive to Pensacola where you can find plenty of restaurants, entertainment, and shopping.
10. Jacksonville
Jacksonville is one of the larger cities in Florida with a population of 900,000. Even though it's a large city, Jacksonville is one of the most affordable cities with an index of 73.38.
Located along the Atlantic Ocean and St. Johns River, Jacksonville is a great place for sports fans. During football season, you can cheer on the Jacksonville Jaguars by catching the game at one of the many bars.
Like many of Florida's coastal cities, in Jacksonville, you can enjoy miles of white-sand beaches, water sports, cultural attractions, gulf, and more.
Some of Jacksonville's most popular cultural attractions include the Museum of Contemporary Art, Beaches Museum, Clara White Mission, Kingsley Plantation, and the Museum of Southern History.
11. Key West
If you want to retire in a lively town that is off the beaten path, then you need to settle in Key West. Located at the end of the Florida Keys, Key West is the southernmost point of the continental United States.
The Florida Keys are a chain of small coral islands off the south coast of Florida. You can reach these islands by air, land, or sea.
If you want to reach the Florida Keys by land, you can take US1 Highway, known as the Overseas Highway, which connects the keys to the mainland. In the scenic drive, you will drive through 40 bridges, and the most impressive one is a seven-mile bridge.
Although Key West is one of the most popular destinations in Florida, you will also have seclusion once the tourists leave.
Key West has also been home to many historical figures such as Harry Truman, Tennessee Williams, and Ernest Hemingway.
12. Clearwater
Located on the Tampa Bay, you can find Clearwater north of St. Petersburg and west of Tampa.
Because of its location to Tampa, you will be close to an international airport, which is perfect if you have family visiting from out of town. Not to mention, Tampa is a short drive away when you want the excitement of the big city.
Clearwater is also a popular tourist and retiree destination due to its beautiful and quiet white-sand beaches, great food, and the Clearwater Marine Aquarium.
What is the most affordable beach town in Florida?
13. New Smyrna Beach 
While Daytona is popular with the race car and motorcycle enthusiasts and spring breakers, New Smyrna Beach is popular with retirees.
Because New Smyrna Beach is only 15 miles of Daytona, you can sneak to the excitement when you need a break from your quiet little beach town.
Don't be fooled by the quiet New Smyrna Beach, for it still offers world-class spas, golfing, and luxury dining. The area has an artsy vibe that older adults really appreciate.
These are Some of Best Places to Retire in Florida
Now that you know some of the best places in Florida to retire, it's time you start planning your golden years. Whether you want to settle in the big city or a quiet beach town, Florida has a place for you.
Some of the most popular retirement cities in Florida include Tampa, Key West, Fort Myers, Naples, Clearwater, and more.
Are you wondering, "Where can I find retirement places near me?" Visit us to help you find the type of care you need.