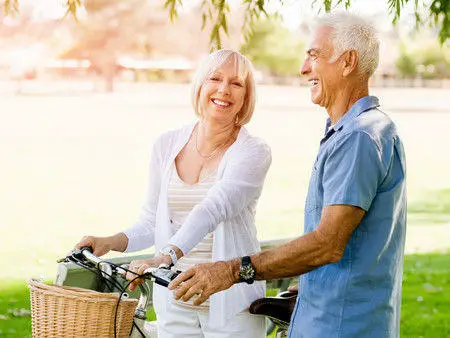 15 Best Places to Retire in the US - 2021 Retirement: Top Cities & States
Friday, December 11, 2020
Retiring is an exciting time in anyone's life. You can make your schedule, travel, and do more activities that enhance your life. Another factor that comes to mind when you are retiring and where you plan to live.
In the U.S., there is a wide variety of beautiful places that are retirement friendly. Some offer beautiful landscapes, a great social scene, and even living accommodations. You are sure to find a fabulous new place to call home.
Are you retiring in 2021? If so, what are the best retirement communities in the US?
Where is the best place for retirees to live in the United States?
Well, due to recent information on the best states and locations, we can answer that question for you. Read one to learn more information about the fifteen best places to retire in the US in 2021.
Top 5 picks:
These are the top retirement communities on our list. If you are only interested in the best, start your search here and you definitely won't make a mistake.
1. Jacksonville, Florida
2. Catalina Foothills, Arizona
3. Fort Meyers, Florida
4. Lancaster, Pennsylvania
5. Asheville, North Carolina
However, we know that states and cities have their pros and cons so you might be partial to colder areas, or might not have enough money to retire in some of the more expensive communities. That's completely fine. Visit the full list below and read about what you get from each city, and what makes it special enough to appear on our top 15 list.
1. Jacksonville, Florida
The Sunshine State is the retirement capital of the country. It's no secret that the sought after state is a beautiful, sunny place that is ideal for retirement and embracing the beach life. Though many areas in Florida will be on this list, we are going to kick off with the most affordable and largest destination: Jacksonville, Florida.
Jacksonville, Florida, is the largest metro city by landmass in the United States. Not only does it offer a variety of neighborhoods, but this offers different activities for retirees.
Jacksonville offers a lower housing cost than the national average, making it an affordable option in Florida. Additionally, Jacksonville offers three different beaches. These include the central Jacksonville Beach, which is home to a lot of activities and restaurants, but also Neptune Beach and Atlantic Beach, which offer a quieter and residential feel.

Atlantic Beach is also home to the Atlantic Beach Town Center, which is a walkable area that features shops and restaurants with a beautiful view of the ocean.
Additionally, across the bridge, Jacksonville's Riverside neighborhood has beautiful southern charm and also offers excellent restaurants with a view of the city skyline. The downtown area of Jacksonville is home to the art and culture center of the city, which includes multiple art museums such as the renowned Cummer Museum of Art and Gardens.
Every year, downtown Jacksonville also offers a Jazz festival that can help you get your boogie on. Jacksonville is also 45 minutes away from St. Augustine, which is the oldest city in the country. You can make a quick day trip and walk around the fort while soaking in the rich history.
All in all, Jacksonville offers diverse experiences and fun attractions. Whether you want a calm beach day or a bustling city experience, retiring in Jacksonville, Florida, is an excellent option for your next home.
2. Catalina Foothills, Arizona
If humidity is not your thing, and you want to retire in a beautiful, mountainous landscape to promote hiking and the outdoor way of living, then Catalina Foothills, Arizona is a good place to live.
Located just north of Tuscon and set near the Santa Catalina Mountains, Catalina Foothills is a beautiful, mid-sized city that can be a gorgeous backdrop to your new retired life. With diverse landscapes, including deserts, mountains, and canyons, the Catalina Foothills is the perfect place for the adventurous and outdoorsy type.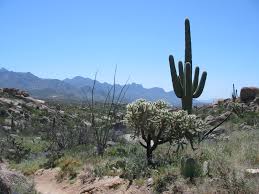 Catalina Foothills also boasts over 300 days of sunshine, making it a tremendously pleasant place to live. If you wish to retire in a peaceful community, Catalina Foothills has a population of over 53,000, with 54 percent of its population being over 50.
Feel free to golf, shop, or take a trip to the spa. Catalina Foothills is also home to various luxurious US retirement communities that offer numerous amenities. Additionally, since Catalina Foothills is so close to Tuscon, you can make a trip to the city if you desire some vibrant nightlife and restaurants.
3. Fort Meyers, Florida
Fort Meyers, Florida, is a beautiful city in the gulf that is developing rapidly, creating even more attractions and activities for retirees.
You can sail, kayak, fish, or just take a dip in the Caloosahatchee River, which surrounds the city. Additionally, Fort Meyers offers a quaint downtown with shops, restaurants, and museums that are all within walking distance from each other. Fort Meyers is also minutes from Fort Myers Beach, Cape Coral, and Sanibel Island.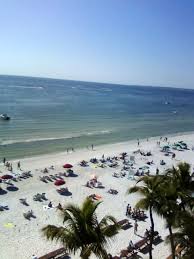 Fort Meyers has retained its southern charm, with adorable pastel-colored buildings surrounded by palm trees. It truly embodies the Floridian lifestyle and welcomes all tourists to its city with open arms.
Since Fort Meyers is surrounded by water, if you want a beach day, you have a variety of options to choose from. Fort Meyers is a beautiful mid-size metro city that is ideal for retirees who want a peaceful, quaint, and warm place to retire in and call home.
4. Lancaster, Pennsylvania
Known for as the "Amish Country," Lancaster, Pennsylvania, is the perfect mix of farm, quaint city, and historical culture.
Lancaster continues to flourish, located in South Central Pennsylvania, it is known for its large Amish population. Lancaster also offers a bustling city life and peaceful suburban spots that are great for retirees. Lancaster provides a beautiful natural landscape of rolling hills, farms, and other agricultural marvels.
Lancaster also offers a vibrant church community, which allows you to meet others with like-minded ideas. After your church service is over, grab some top notch coffee at one of the many independently-owned shops in town. The heart of Lancaster is also very walkable, which allows you to explore at your leisure.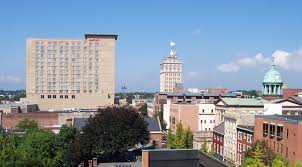 Additionally, in downtown, you can walk to various civilian-owned shops and restaurants. You can also go on historical tours of the city and embrace the beautiful weather that captures all four seasons.
If you want to take a trip, visit the Amtrak train station that offers quick trips to Philadelphia, New York, and Washington, D.C. Not only does Lancaster itself provide excellent history and city life, but it allows easy access to other locations that are great for day trips.
5. Asheville, North Carolina
Known for its quirky flare, Asheville, North Carolina, is an excellent place for more creative retirees.
Nestled between the Pisgah and Nantahala national forests, and along the Blue Ridge Parkway, Asheville cultivates some very enjoyable outdoorsy environments for retiement mixed with an artistic and culturally diverse downtown scene. With 2,000 feet elevation, Asheville offers beautiful forest and mountain views that are sure to brighten any spirits.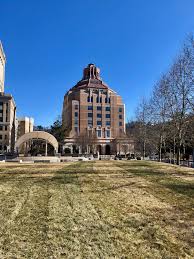 Ideal for retirees, Asheville offers many outdoor activities in a more relaxed environment. If you don't want a fast-paced city life but want the culture, Asheville is excellent for having a balance of serene landscapes and vibrant downtown life.
Those who live in Asheville boasts a friendliness, and you are sure to be welcomed with opened arms. If you love a city that offers gorgeous mountain views, an artistic edge, and overall personable warmth, then Asheville, North Carolina, is an excellent fit for your retirement.
6. Palm Desert City, California
As we move to the west coast, let's take a trip to the beautiful Palm Desert City in California.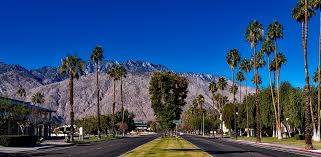 Palm Desert City is located in Coachella Valley and is known for its vibrant art and music scene alongside its near-perfect weather. Also in Palm Desert Valley is the Sun City Palm Desert, which is a popular 55+ gated community that offers fabulous amenities for retired life.
The Sun City Palm Desert also includes the renowned Mountain Vista Golf Club, which is great for those to want to get their golf on. Additionally, if you're going to live somewhere where the sun almost always shines, then look no further than Palm Desert City, California, where the sun shines 263 days out of the year.
7. Port St. Lucie, Florida
Port St. Lucie is located halfway between Orlando and Miami and offers a lovely and quaint coastal town feel. Surrounded by beautiful rivers and lush green golf courses, Port St. Lucie is a quiet town that is great for retirees who want a more serene place to call home.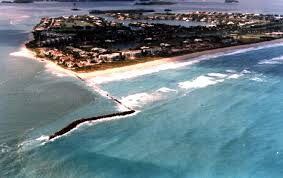 Additionally, Port St. Lucie also offers terrific amenities on their St. Lucie River Resort, which offers delicious restaurants and various theaters and galleries. If you want a Floridian town that has a relaxing pace and beautiful scenery, then Port St. Lucie is a great option.
8. Minnetonka City, Minnesota
If you're a snowbird, then Minnetonka City, Minnesota, is a great retirement destination for you.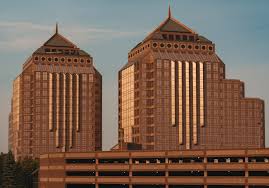 Renowned for its excellent snow sports, such as skiing, Minnetonka city is a beautiful suburban city that is located along beautiful nature trails and also accessible to its larger neighboring cities.
Minnetonka City marries together suburban life, outdoor activity, and city living. With all the bases covered, this snowy city is an excellent option for retirees who aren't afraid of the cold.
9. Georgetown City, Texas
Everything is bigger in Texas!
If you are a retiree who wants warm weather, historical architecture, and access to a big city, then Georgetown City, Texas, is a great option. Located in central Texas, Georgetown is home to gorgeous Victorian homes, beautiful flower fields, and only 35 minutes from the bustling city of Austin, Texas, Georgetown offers a little something for everyone. Looking for something more southern like Dallas Texas - assisted living Dallas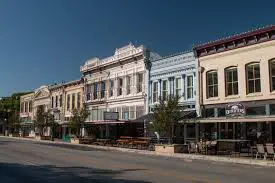 Feel free to explore its historically vibrant downtown, alongside its fabulous restaurants. Georgetown, Texas, is also known as The Red Poppy Capital and includes beautiful hiking and biking trails for you to explore.
If you want to retire in the Lone Star State, then Georgetown City may be an excellent option for you, as it combines quaint suburban living with a rich history and outdoor activities.
10. Sarasota, Florida
If you're a beach bum, then Sarasota, Florida is the place for your retirement.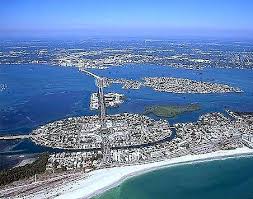 Known for its gorgeous, award-winning beaches and easy-breezy lifestyle, Sarasota is one of Florida's most popular retirement destinations. Like most of Florida, it offers warm temperatures year-round and scenic ocean views. Additionally, it boasts a thriving art and culture scene, providing you with great creative endeavors.
With gorgeous teal waters and white sand, Sarasota is truly a paradise to discover. If you want to live in an area that is a mixture of city life and beach life, then Sarasota is one of the best places to retire.
11. Fort Wayne, Indiana
With a quiet suburban feel but also access to a bustling downtown, Fort Wayne, Indiana, offers a variety of attractions and activities. Known for its historical roots, Fort Wayne is home to the oldest preserved Native American artifact in the country.
Additionally, Fort Wayne is excellent for affordability if you wish to buy a home. Fort Wayne is a quaint city that offers a clean, lovely suburban life right next to a prosperous downtown area. In downtown Fort Wayne, there is a multitude of art museums and botanical gardens that you can explore.
Fort Wayne is also home to three different rivers; with this, you can kayak, walk along, or just view the beautiful water landscape. If you want to retire in a quiet neighborhood that is affordable and still gives you access to big-city amenities, then Fort Wayne, Indiana is the place for you.
12. Winston-Salem, North Carolina
Winston-Salem, North Carolina, offers a small-town southern feel with significant city progress. Located in North West North Carolina, Winston-Salem is a charming location that complements the growing city.

The restaurant scene in Winston-Salem is refined, with a variety of cuisines from various cultures. The restaurants in Winston-Salem are perfect for foodies. Additionally, since the city continues to blossom, there are a variety of small businesses and shops to explore.
If you want to live in a Southern city that continues to thrive, then Winston-Salem, North Carolina, is a fantastic marriage of progress and southern heritage.
13. Bonita Springs, Florida
If you want to a smaller, more quaint Florida town, then look no further than Bonita Springs.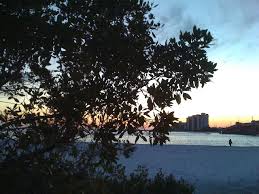 Bonita Springs is nestled in the Gulf of Florida and boasts beautiful parks and beaches. Not only is it a beach town, but it also offers a lively downtown with shops and eats. Bonita Springs is also located near the Lovers Key State Park, which is a very popular swimming, biking, and kayaking destination.
Bonita Springs, Florida has beautiful beach shacks that sit right along the water, and a vibrant downtown scene that promotes philanthropy and art. If you want to retire in a Florida town that prides itself in giving back and also in nature, then Bonita Springs, Florida, is the location for you.
14. Grand Rapids, Michigan
Known as a beautiful spot along the Grand River, Grand Rapids, Michigan, is a wonderfully scenic city that offers vibrant art, stunning views, and craft beer.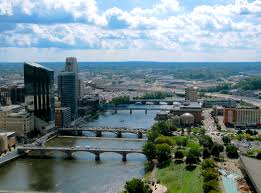 With a big city landscape, Grand Rapids still offers a warm feel. With its many walkable locations, downtown Grand Rapids is a hub for art, dining, and entertainment. Grand Rapids also boasts a growing health care industry, which is excellent for the senior community that calls Grand Rapids home.
If you want to live in a big city that has a small-town feel, love craft beer, and a diverse mix of natural views and city skylines, then Grand Rapids, Michigan, is the perfect place to retire.
15. Best Places to Retire in the US: Lakeland, Florida
To wrap up our list, the final spot in the fifteen best places to retire in the US includes the correctly named city, Lakeland.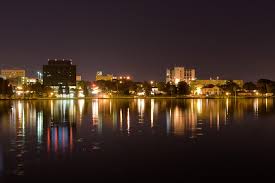 Located East of Tampa, Lakeland is known for its 38 beautiful lakes that flow along with the city. Additionally, Lakeland offers a historic small-town feel but also has entertainment like the Polk Theatre and Munn Park.
If you want to retire in a Florida city that is close enough to big cities like Tampa and Orlando, but wants a small town with its history, then Lakeland, Florida will sure to be the perfect place for you to retire in the Sunshine State.
Where is the best place for seniors to live?
We have explored the best places to retire in the US. This list includes various climates, activities, small towns, and cities that are sure to make retired life fun. For more information on retirement, living community, or even activities for retirees, check out our blog.
Search And Find Your Ideal Place
Want to see what retirement communities are in each of these 15 cities? Use our tool to look up top US cities and communities for retirement and get started!