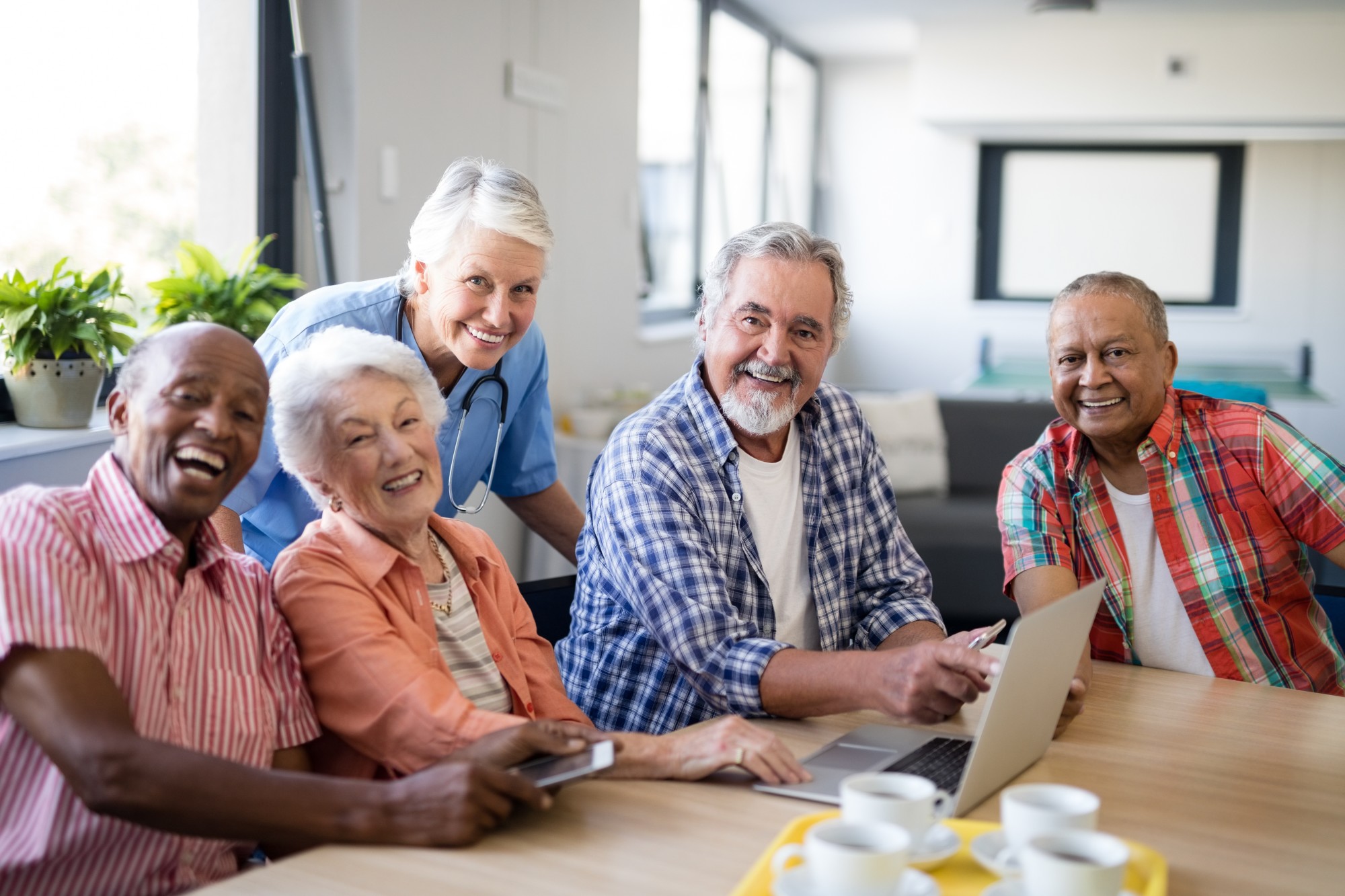 Core Fundamentals: What Continuing Care Retirement Communities Offer
Friday, March 20, 2020
▷ When you're looking for a home for you or your loved one, the best option might not be obvious.
There are many choices and one of the choices that keep resurfacing in a positive manner are continuing care retirement communities.
Are Continuing care retirement communities a good idea? 
Continuing care retirement communities are also known as CCRCs and are increasing in popularity.
Continue reading this article to find out what CCRCs have to offer and whether they are right for you or your loved one.
What is the Difference Between Assisted Living and Continuing Care? 
A CCRC is a community where people are able to come live when they foresee they may need help in the near future. People may come to a CCRC before they need outside care. There are independent living units which vary in price depending on the size of the unit.
A CCRC is a community where people are able to come live when they foresee they may need help in the near future.
The beauty of a CCRC is that everything is on one campus. Depending on expansion efforts, there may be satellites that the CCRC adds on to provide the care needed for its residents.
A continuing care retirement community provides housing, social services, and healthcare on its campus which makes it easy for seniors to get around. No more going from one side of town to the other to see the doctor.
Assisted living facilities are for those who require a little assistance with activities of daily living. Activities of daily living include bathing, dressing, eating, and going to the bathroom. Assisted living campuses do not provide medical care so the resident will need to move to a different type of senior care facility if those services end up being needed in the future.
How Much do Continuing Care Retirement Communities Cost?
Of all the different senior living options (nursing homes, assisted living facilities, etc.), CCRCs are usually the most expensive. There are a lot of factors that go into determining the price of a CCRC, including whether it's run by individuals or a company and the specific amenities offered. Some CCRCs only offer basic amenities and cost less as a result, while others offer more luxurious services.
Does Medicare Cover Continuing Care Retirement Communities?
Medicare typically does not cover the cost of living at a CCRC, however it may cover the cost of certain services such as physician's visits, nursing services, or hospital stays.
Continuing Care Retirement Communities Offer Freedom
Continuing care retirement communities have an aging in place design which means you or your loved one won't be uprooted when the time for additional care comes. The person who needs care can go from their independent living space to an assisted living facility that is on campus.
Aging in place means they will be able to live at the residence of their choice for as long as possible while they're aging. The goal is to maintain or improve the quality of life for the individual.
Many times people feel as if they are put in assisted living too early because there is no good in between but CCRCs allow these people to get exactly what they need while maintaining their freedom and independence.
What to Look for in a CCRC
Not all communities are created equal even though almost all communities offer similar benefits. What do retirement communities offer? Below we will talk about what to look for in CCRCs so you can get the maximum core benefits.
1. Location
Some of the things you're looking for can only be sussed out when you do a tour of the facilities. While photos online are a great way to start, you need to visit the location to make sure the quality of the community is represented properly through the photos.
Are the buildings and landscaping manicured? How is the drive getting there? Are there areas where your loved one will be able to get out and get active?
Look for anything else that is on your must-have list to ensure this location is the best fit for you or your loved one.
2. Services
Good nutrition is an essential part of staying healthy. Find out how many meals are served per day and what their menu is. If you or your loved one have special dietary needs, can they accommodate them?
You should also ask about how the dining set up is. Are there areas for private dining for families and residents? What about tray service in the rooms?
Check to see about room cleaning as well as laundry service. If you or your loved one needs cleaning or laundry service, you want to make sure it is available through the community so you don't have to have someone from outside of the community come take care of it for you.
Since you or your loved one will be aging in place, look at the varying levels of care. Does it look like there is a good stepping stone order in place that will allow for easy progression?
Being able to easily adjust as needs change is essential since most people don't deal with quick and major changes very well. They may be dealing with the fear of aging and these quick changes will make things worse.
3. Staff
The staff that works at the facility has a lot to say about the quality of the community. Make sure the staff is friendly and helpful. You want to see that your loved one would be cared for by people that enjoy their work.
You should also check to make sure there is enough staff to take care of the residents. If residents have to wait for long periods of time for essential health, you should move on to another community.
4. Atmosphere
When you first enter the community, do you get a good feel? Does it look like a place that you would like to live at one point if you're looking at it for a loved one?
Do the other residents look like they are enjoying their time at the community? Or are they just biding their time?
5. Security & Safety
The safety and security of you or your loved one should be at the top of the list when it comes to priorities. Is there 24/7 monitoring on-site?
Are there emergency alert systems in case a resident gets in trouble?
If there is an emergency, what is the plan of action to make sure everyone is safe? These are important questions you should ask before enrolling in a CCRC.
Find the Perfect CCRC
Now that you know what continuing care retirement communities are you're likely excited to see what your options are. Many people aren't aware of these communities but they are becoming more popular due to their flexibility and high-quality of living.
Navigate over to our site today to find retirement communities for you or your loved one.