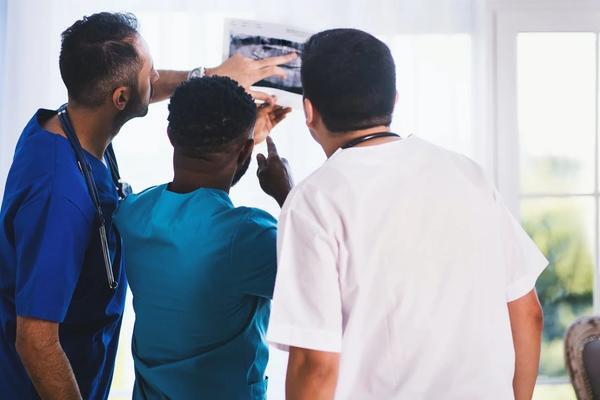 Everything You Need to Know About the Zantac Liver Cancer Lawsuit
Tuesday, August 30, 2022
In the old age, many of us are required to take regular medication to simply avoid health problems. Simple exercises and dieting can help, but the dependence on medication is often unavoidable for the elderly. However, what's scary is that some medications, because of negligence from the manufacturers, continue being sold despite posing serious risks to the health of the patients consuming them.
One example of such a medication is Zantac.  Zantac used to be one of the most prescribed medicine in America. However, on April 1, 2020, U.S. FDA released a statement requesting the manufacturers to withdraw all Zantac medication.).
This was later followed by thousands of lawsuits filed by the people who have been ingesting the Zantac medicine for a long time. Many law firms are helping the victims of Zantac malpractice to claim compensation and seek justice against improper and unethical manufacturing of Zantac.
Let us read further to know how the most trusted and prescribed medication is facing so many lawsuits.
What is Zantac?
Zantac is a brand under which the medicine Ranitidine is sold. Ranitidine is an H-2 (Histamine-2) blocker that reduces the production of acid in the stomach. Ranitidine or Zantac has been an over-the-counter medication for heartburn, and acid reflux, for years.
Prescription based Zantac has been approved for the ailment of several health conditions such as treatment and prevention of stomach, intestinal, and peptic ulcers; gastroesophageal reflux disease (GERD), a condition where the content of the stomach flows backward into the mouth causing heartburn and injury to esophagus (food injury); Zollinger-Ellison Syndrome, a condition in which stomach produces too much acid.
Why was Zantac recalled?
How can a miraculous medicine be recalled all of sudden? Well, the miraculous medicine consisted of NDMA, i.e., Nitrosodimethylamine, a carcinogenic substance.
Zantac consisted of 10 times more NDMA than the authorized dose. FDA also verified that the contamination in some ranitidine items increases over the long run when put away at higher than room temperatures.
Types of cancer Zantac has been associated with
Liver cancer
Stomach cancer
Prostate cancer
Breast cancer
Esophageal cancer
Colon cancer
Bile duct cancer
Pancreatic cancer
Zantac lawsuit
Individuals who have been consuming Zantac over a prolonged period have a higher risk of developing liver cancer or liver failure.
Any individual or their loved ones who are diagnosed with liver cancer or suffered severe liver damage due to the prolonged use of Zantac can file a lawsuit against the manufacturer or seller of Zantac. Many firms are helping the victim of Zantac abuse to claim compensation.
Some companies that can be sued for liver cancer or damage associated with Zantac:
Sanofi
Reddy's Laboratories
Mylan
Sandoz, Inc
Apotex Corp
Novitium Pharma
Glenmark Pharmaceutical
Zantac causing non-cancerous liver damage
Liver tissues are very sensitive that might get affected due to alcohol, sugar, etc. According to U.S Environmental Protection Agency, ingesting too much NDMA may cause liver damage in humans. Symptoms of liver damage:
Abdominal pain
Fatigue
Diarrhea
Weight loss
Dark urine
Jaundice
Abdominal pain
Eligibility to file a case against Zantac
To claim compensation, it is essential to provide evidence to prove that the individual developed cancer only after ingesting Zantac. To file a case you need the following three pieces of evidence:
Proof of consumption
To claim compensation, you need to provide proof of ingesting Zantac before you put any allegations on Zantac manufacturers or retailers. For this purpose, you might require medical records, prescriptions, or bills.
Consumption leading to cancer diagnosis
You should have proof that Zantac usage caused cancer. That is, you should provide proof that it was Zantac consumption for a long duration that led to cancer. It is after the usage of Zantac and not before that you acquired cancer.
The link between Zantac consumption and Cancer diagnosis
You need to establish a strong connection between Zantac consumption and cancer. You have to establish, what led to the carcinogenic effect to take place resulting in cancer. This you might be able to know from your doctor.
Types of claims you can as for against Zantac
Claim for personal injury
Any injury caused by Zantac usage irrespective of physical or mental. Cancer can be considered a physical injury, but it could also mean the pain and suffering you had to go through. Mental injury and physical injury may also include:
Emotional Trauma
Deteroited mental health
Lost qualitative life
Prolonged aggravation
Medical bills
Lost paychecks when away from work due to sickness.
Claim for wrongful death
In case of wrongful death caused by cancer or other health condition caused by prolonged usage of Zantac, the family can claim on behalf of the deceased against those deemed responsible. Family members could include children, parents, siblings, grandparents, or others. What can be claimed in case of wrongful death:
Past medical bills
Hospital costs
Future medical costs of descendants
Lost paychecks and future lost earning capacity
Loss of partnership
Grief caused by bereavement
Claim for class action
Along with the single lawsuit, class action lawsuits are made to seek compensation on behalf of the group of individuals who are being affected by Zantac.
Zantac Lawsuit Update
At the moment, there are 291 cases that are a part of the multi-district litigation. The Zantac Lawsuits that were in federal court are now a part of MDL (multi-district litigation) in the US District Court for the Southern District of Florida, assigned to Judge Robin Rosenberg.
We expect a large rise in the number of people who have ingested Zantac over a prolonged time. It doesn't matter if a small segment of patients were affected by the excess presence of NDMA in ranitidine, this could lead to a large number of lawsuits.
Conclusion
The presence of carcinogenic chemicals in Zantac has caused serious disturbance among pharmaceutical companies. If you have been engaged with long-term usage of Zantac, we advise you to get in contact with your doctor for further precautionary measures. And in case you are diagnosed with any health condition caused due to Zantac usage, contact an attorney.