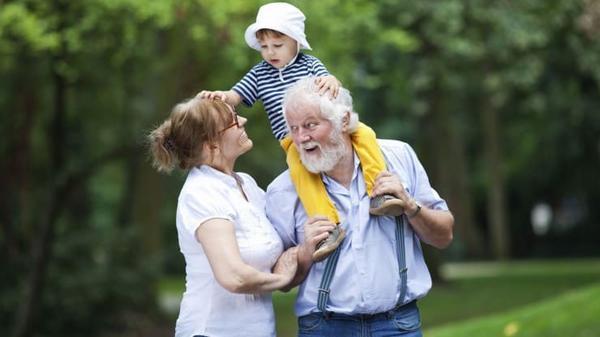 Help Your Grandparents Quality Of Life Be Better
Tuesday, June 21, 2022
The elderly are the subject of many myths. Because they have retired or are no longer as physically active as they once were, many people believe that their lives are over. Yet it isn't. Retirees and the elderly have a lot of wonderful, romantic, and exciting years ahead of them. We can assist them in a variety of ways, including by ensuring that they maintain a good diet and exercise routine, attending to their medical needs, and seeking the advice of specialists on various forms of care and legal obligations. If you are unable to give them the degree of care they require, they might need assisted living, for instance.
No matter how difficult things may be, this concept can frequently enable your older relative live a greater quality of life. It aids you in giving them just the best and in making choices that will actually enable them to fully appreciate things. They might make a wonderful addition to your family if you give them the attention they deserve. They have a lot of love to share and a lot to offer. Elderly people typically have a greater grasp of what matters most in life. They don't care about getting the newest smartphone or the nicest television set because they know that loving their family is the greatest source of pride.
Because their muscles are too frail, older adults could have trouble chopping, cooking, and doing other tasks. They could also struggle with memory and just forget to eat. There are many ways you can assist in these situations. One of the more pricey options is to sign up for a meal delivery service, where dinners and other meals are delivered to their home and prepared for them. These products may be expensive since they need a lot of labour, but at least you'll know that your senior relatives are eating a balanced diet, getting the necessary nutrients, and getting the care they need. If you don't reside in the same area as them, it's also a terrific way to assist them without physically being there.
The elderly are aware that the most priceless asset they will ever own is the time they spend with you. The most valuable thing you can do is spend time with your family, even if you aren't aware of it yet. A senior relative's visit might brighten their entire week. Make it a regular occurrence. Discuss your own upbringing with them and involve them in your children's lives. The fact that you demonstrate your concern by doing this is the most crucial aspect of all.
Don't forget about them, it is hard with a busy life but it is important. They are genuinely good people that love learning new things. Therefore, brag! Bring them to your favourite theatre production, accompany them on a stroll around the park, show them your social media pages, and possibly even help them create their own. guard the impressionable soul inside them. Remember that age is only a number.