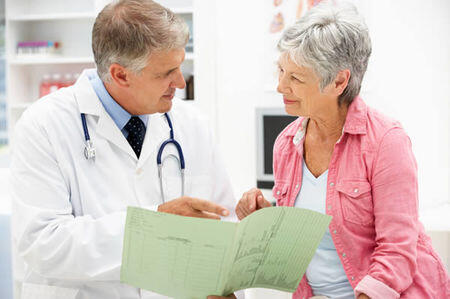 What is Intermediate Care - Types of Senior Care
Monday, March 8, 2021
Nearly a quarter of the US population will be senior citizens by 2060. As the population gets increasingly older, the prevalence of American adults with 2 or more chronic conditions is also rising.
That's why it's so important for you to understand your options when it comes time for your loved one to move to a senior living community. From independent living communities to skilled nursing facilities, your loved one has options.
Today, we want to tell you about one of those options: intermediate care. Intermediate care facilities are meant for seniors who aren't fully independent but aren't quite ready for a nursing home.
Are you stressed about finding an affordable, safe option for your loved one as he or she ages? Then take a deep breath and keep reading because we made this guide for you.
What are the different levels of senior living?
An intermediate care facility is a type of senior living community for individuals past retirement age. But it's not the only type of senior living community out there.
With so many options, it can be difficult to decide which community is right for you. Let us lend you a hand. When choosing the ideal community for your loved one, you need to consider medical, nursing care, and personal care needs.
Medical needs include how often the resident will need to see a doctor. Nursing care needs define which nursing services the resident will need on a daily basis. Personal care needs refer to activities the resident might need help with each day.
The level of medical, nursing, and personal attention a senior needs determines the ideal senior community.
Independent Living
An independent living community (IL) is for senior citizens who can still live independently. ILs are made up of apartments, condos, or even single-family homes. The community serves seniors only, allowing residents to live among their peers.
Independent living communities provide a great deal of independence. If a resident does need care, some facilities partner with private duty companies that offer senior services. The private duty company often holds an office on the community grounds.
Assisted Living
Assisted living communities (AL) These facilities are similar to ILs. However, ALs are better suited for seniors who require assistance with daily activities.
ALFA requires all ALs to provide independent living-style communities. ALs must also offer organized social events and private duty services. Private duty services in assisted living communities may include transportation, physical assistance, meal support, or medication management.
Skilled Nursing Facilities
A skilled nursing facility (SNF) is another name for a nursing home. These facilities are designed for seniors who need around the clock attention. SNFs provide that attention with skilled medical nurses.
SNF nurses are usually registered nurses (RNs) or licensed practical nurses (LPNs). Residents may need a skilled nurse if they can demonstrably benefit from therapy. Specifically, if they can benefit from two or more of physical, occupational, or speech therapy.
Some SNFs can also exist within the retirement communities we've mentioned above. In these cases, the resident lives in his or her own home or apartment. The Skilled Facility provides the services they need (e.g., rehabilitation, chronic mental health care, etc.).
Often, SNF residents can qualify for Medicare. However, Medicare places time limits on how long it will pay for skilled nurses (up to 100 days) before the cost must come out of pocket. That's why most SNFs are considered short-term solutions.
Continuous Care Retirement Communities
Continuous Care Retirement Communities (CCRC) are unique because they combine all three of the above facilities onto one property. These communities place priority on attending to SNF residents. Private duty services are available for AL and IL residents.
CCRCs are an excellent long-term choice for seniors. These facilities incorporate multiple levels of care, meaning residents won't have to move to another community as they age. Residents can feel like they're growing old with the other residents in the community.
A CCRC is a facility that provides chronic care for its residents. Chronic care is needed for people who need two or more physician visits per week, skilled nursing from an RN or LPN, and/or multiple medication adjustments in a 24-hour period.
What is Intermediate Care and Who Needs It?
So, what is considered intermediate care? Intermediate care facilities were founded to care for the mentally disabled, physically infirm, and chronically ill. It's not uncommon to see elderly residents in these facilities as well, though.
Intermediate care is halfway between a skilled nursing facility and an assisted living community. Residents get to live in a community of their peers. They can also access 24/7 medical care from the comfort of their own home or apartment.
So, who needs intermediate care? Intermediate care facilities typically provide three different levels of care for their residents. Keep reading to learn more about each of them.
Intermediate-Light Care
The different levels of intermediate care are determined by the number of activities the patient needs help with. Intermediate-light care means the resident needs help with no more than two activities per day.
Intermediate-light care also includes residents who need supervision every now and then. They may also require occasional behavioral management.
Intermediate-Moderate Care
Intermediate-moderate care is ideal for residents who need three or four activities supervised each day. For example, the resident might need help with medications twice per day, bathing once per day, and using the restroom.
Residents who need intermediate-moderate care may also need supervision and behavioral management. However, these patients typically need these services on a more frequent basis than intermediate-light care residents.
Intermediate-Heavy Care
Intermediate-heavy care works best for residents who depend on someone else for all five basic activities of daily living (ADLs). This includes:
Bathing
Eating
Dressing
Using the restroom
Transferring from the bed to a wheelchair and vice versa
Intermediate-heavy care patients also need supervision and behavioral management. These services are usually needed around the clock for intermediate-heavy care patients.
The Benefits of Intermediate Care Facilities
A senior who can't live completely independently, but requires less intensive care than an SNF patient is the ideal candidate for long-term intermediate care facilities (ICFs).
Still not convinced an ICF is right for your loved when? Then you need to know about the benefits of these communities. Keep reading for our top three.
ICFs are Affordable
ICFs can be run with minimal administrative overhead and resources as compared to a hospital. Most patients also require lower levels of supervision from nurses. Low-intensive care residents may not require specialized nursing at all.
For all of these reasons, intermediate care facilities are much more affordable than alternative senior care solutions. Instead of choosing a nursing home, patients can receive the attention and independence they need for a reduced cost.
ICFs Offer Patient Independence
Like most senior living communities, ICF residents can achieve a high level of independence. Nurses and physicians are available when needed, but aren't around at all hours. This is especially true for residents who need intermediate-light care.
Studies show that, when seniors feel independent, their quality of life improves. At the same time, residents can build confidence and motivation because they have control over the majority of their day-to-day activities.
ICFs Provide Standardized Care
Another reason ICFs are less expensive than nursing homes and other alternatives is because patients only get the care they need. That's because ICFs offer more focused services than alternatives.
For example, an ICF can serve as a bridge between living at home and residing in the hospital for extended periods of time. Your loved one gets no more and no less attention than he or she needs because care is completely standardized.
ICFs are Regulated
When it comes to choosing the right retirement solution for your loved one, you may be worried about choosing a subpar community. You never have to worry about that with ICFs because these establishments are highly regulated by states.
States require each ICF in their jurisdiction to pass background checks and inspections. They must register for a license to operate. Plus, states conduct annual investigations of ICFs to ensure they are compliant.
Looking for Senior Living Facilities Near Me?
Use our Find Communities tool to locate senior living communities in your area. You will be able to see a wonderful snapshot of each community and what they offer. If you are interested in more information - use our handy red button "Request Info" you will be able to schedule a tour, recieve a phone call or request a brochure. FindContinuingCare.com puts you in the drivers seat.