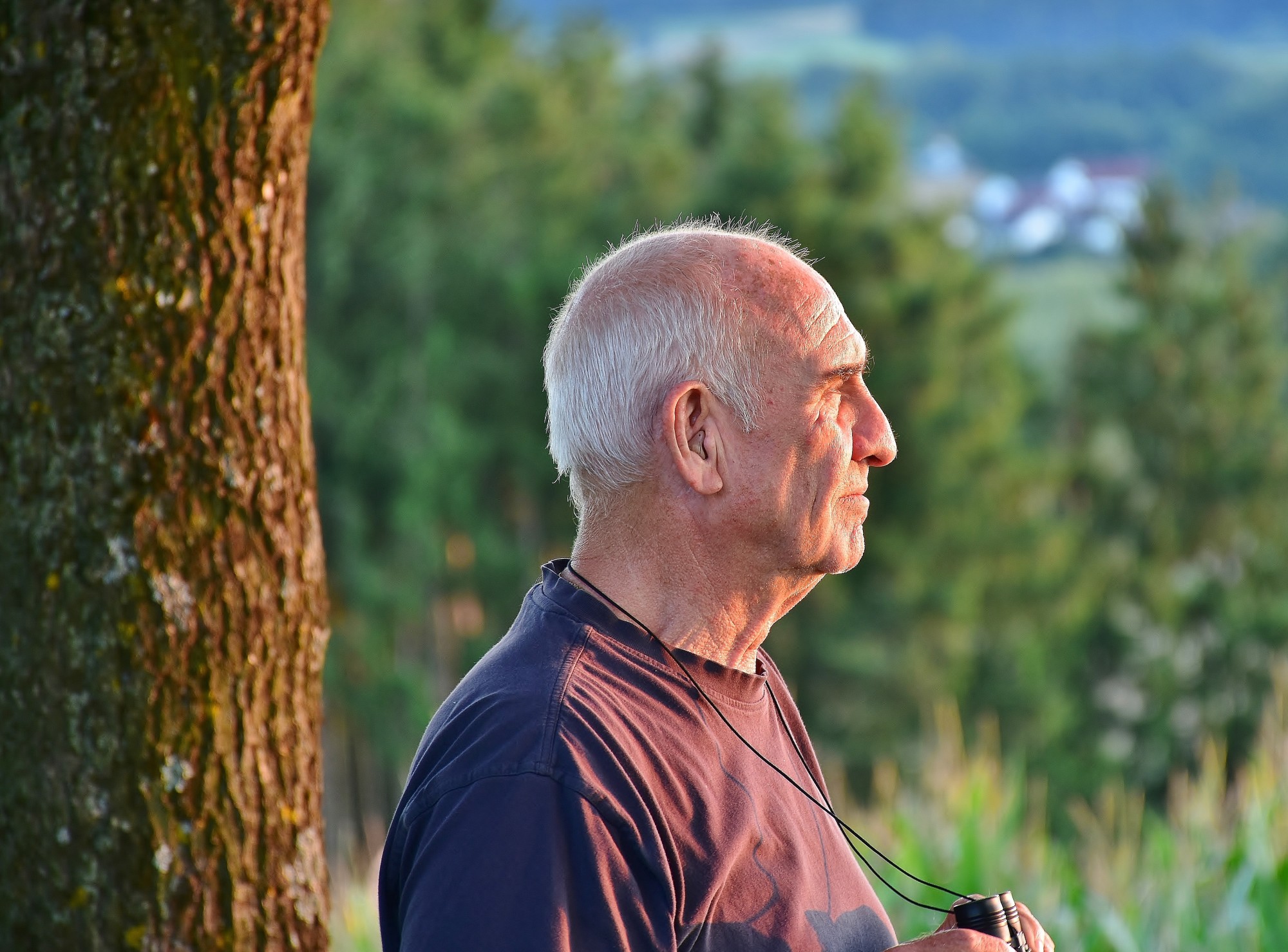 Making the Move: 12 Tips for When Seniors Move Into a Retirement Community
Friday, April 3, 2020
▷ Moving when we're young can be fun and exciting. But moving for seniors can make it harder to pull up roots. When seniors move, it can be both disruptive and disheartening.
For older people, moving to a retirement community increasingly happens when they're too old for the accompanying physical, mental, and emotional stress. They feel a lot of ambiguity about moving and tend to do it for reasons of family pressure.
In this article, we'll go through moving tips for seniors into a retirement community and ways to help them adjust.
Background: Seniors' Relocation
In this first section, we'll discuss why seniors might find it hard to adjust to life in a retirement community to help their loved ones offer advice and help through the transition. 
The Move and Preparing for It
It's very likely your parent, elderly relative, or close friend would give just about anything not to have to move from their home. They might or might not try to hide this from you, but this doesn't change what they're feeling. When is it time to move into a retirement community?
Reasons for the Move
A lot of today's seniors feel committed to the idea of "aging in place," whereby they don't leave their long-term home, but, instead, have that home remodeled and equipped with accessibility tools to help them get around.  However be aware that dangers can exist in many homes and some design changes may need to be made to avoid trips and falls.
Many are in their eighties or older when they discover--often because of strong urging by family members--that they need to move into either an assisted living facility or a continuous care retirement community (CCRC).
This means dealing with the stress of selling a home (or allowing their relatives to sell it) and "paring down" their belongings, many of which are cherished heirlooms--all in a very short amount of time. How distressing this must feel!
Adjusting to New Lives at an Advanced Age
We've been told that when they arrive, the new residents often are isolated from others in the community, due to a combination of factors, including poor health and reluctance to reach out to others, whom they see as strangers.
These older seniors, who were reluctant to relocate in the first place, perceive two groups of their fellow residents: First are those, like themselves, who feel isolated and might be (knowingly or not) trying to maintain that isolation.
They tend to avoid common areas, like the dining room, and scheduled group activities, like movie nights or excursions. Meanwhile, the other group we mentioned expresses their concern and tries to engage the newcomers. 
Disparities in Retirement Communities
This other group is comprised of both older people who joined the community in their sixties or early seventies and newer residents who still are in that age group.
In both cases, these are people who arrived while young enough to socialize, make friends, and take advantage of the various amenities. These residents now form the core of the community—as a community.
Other disparities exist, such as income and type of living space (e.g., apartment vs. cottage), pre-retirement employment, marital status, and others.
However, none seem to divide residents as much as their current status: older and newer vs. younger (currently or when they first arrived) and more established.
How Late-Arriving (and Other) Seniors Might Be Feeling
Think of it this way: the retirement community they've moved to probably is the last place a senior will ever live. And their health, even if it's stable, isn't getting much better. This is a reality a recently relocated senior needs to face.
Whereas living in a longtime home meant a natural conclusion to everything that took place there--family, career, longtime friends, routines, and so on. A senior's relocation disrupts all of this, leaving them feeling isolated and ineffectual.
And given the circumstances of the move, they probably don't feel well either. And the move probably feels like a "slippery slope," as it has been characterized by one source. It's a big step toward their eventual decline.
The person might believe that once in assisted living, they should "just relinquish all sense of self and control of their lives. They "won't be there for long, anyway.
You might see their relocation as something that can help seniors, but that's not necessarily true for them.
12 Moving Tips for Senior Citizens and Adjusting to Life in the New Retirement Community
How Can I Help my Elderly Parents Move? 
Senior moving assistance calls for some particular strategies to help compensate for the disruption a person goes through. And it involves a degree of understanding you may not have experienced before.
The tips for senior citizens we're about to list might be challenging for you, but nowhere near as the relocation has been for your elderly loved one.
Tip 1. Developing Empathy with Older Adults
Spend some time thinking hard about what defines and maintains your identity at your current stage of life:
Your family and friends

Your physical strength, stamina, and overall ability

Your mobility (primarily walking and driving)

Your vision
Your ability to recover from illness or injury

Your employment

Your income

Your home

Any other factors
Then think about this list item-by-item and ask yourself to what extent your elderly relatives still enjoy these things, much less take them for granted.
Tip 2. Use Your Listening Skills
Ask your elders (elders broadly, not just your relatives) to describe how they believe they've changed since they were your age. Be sure to listen attentively and ask questions.
Tip 3. Spend Time
Spend time at the retirement facility. Here, we're not talking about a regular weekly visit of an hour or so. We're talking about eating meals there, interacting with  other residents, and maybe even staying overnight once in a while.
To truly understand what the seniors in your life are experiencing, you need a taste of it yourself. We expect you'll have a pleasant visit. But we'd also bet you'll be good and ready to return home.
Tip 4. Ask for Their Critique of the Facility
There is a lot that goes on in retirement communities that bother and frustrate residents, but that outsiders never hear about. These could be fairly minor issues, such as someone's dog constantly pooping in the hallways.
Or they could be more serious issues, such as under-staffing, maintenance neglect, or theft. You never know, but your senior loved one might need an advocate--someone management would listen to.
Tip 5. Value Their Memorabilia
At the time of the move for seniors, you should box all of your loved one's keepsakes and take them to your home for safekeeping during the move. Be sure to let the person know what you're doing.
Then, a few months after the move, agree to an extended visit with your person (overnight if possible) and go through those belongings so you can learn about and share the memories they evoke.
How Do I Downsize Before I Move? 
Decide together which ones to discard, which to leave with your loved one, and which to take home.
At What Age Should Seniors Downsize?
Start sorting through your stuff several months before the move so you have plenty of time to decide what's worth keeping and what to do with everything that's not. Visit our other blog post for more tips on downsizing before you move.
Tip 6. Help Them Get Acquainted
Your senior might be one of the most outgoing people you know. However, they might not be feeling that way now, due to the shock of the transition. So give them some help.
Stroll around the facility and get to know some of the staff and other residents yourself. Then invite them to meet with you and your parent, friend, or relative.
It might be good if these meetings could take place in a common area so that other people who happen by could be introduced by those you're meeting with.
7. Newspaper Subscription
Buy your person a newspaper subscription--the local paper or one from whatever community they moved from (if different from the one they're now living in).
If the retirement community is in the same town or city, the facility probably already has a subscription, but buy an individual one anyway. This will re-establish a familiar routine. And it will allow them to keep up with all the comings and goings.
8. Help Them Engage with the Larger Community
How you do this will depend on whether your elder is living in the same community as lived in previously or a different one. Some move from places without any retirement facilities to a nearby city. Others move somewhere near their children.
But wherever their retirement community is located, things are going on outside. Even something as simple as a grocery trip, a movie matinee, or meeting  old friends for a meal can remind them they're still part of a larger world.
Some volunteer work might be a good idea as well since that could draw from their talents and experience, and engage them in meaningful projects.
9. Back Off--Just a Little
Some adult children can go just a bit too far in seeing to the needs of their elderly parents or other loved ones. It's not unlike parents sending their children off to school on the first day.
There is a good time to step back and allow (or "require") your person to explore and make connections on their own, knowing they have your support. Be sure to touch base every week to find out how things are going.
You might find out that they're pretty happy. But if they grumble, listen, analyze, and remind them that what they're grumbling about is just a version of everyone's everyday life (if this is warranted, of course).
10. What About the Grandchildren?
We haven't discussed grandchildren (or other children in your senior's life). But we should now. Depending on their ages, children will have varying levels of understanding of what has happened to their grandparents.
This includes the relocation, but it also any physical or mental changes (perhaps some emotional changes as well). You might find yourself proud of your children for their maturity in understanding their grandparent's situation.
But younger children might be scared or not understand the situation. They might expect grandma or grandpa to go outside and play with them when physical limitations prevent this--at least in the way kids envision it.
So, your role in this might be to find other ways for grandparent(s) and grandchild/children to interact in fun ways. Remember, these interactions could be the best thing to lift the elder's spirits.
What about working on an age-appropriate (for all involved) jigsaw puzzle or word game together? Or, if the kids are old enough, maybe look through those "memorabilia boxes" we mentioned earlier?
11. Changing Status
For those either already living in a CCRC and moving from independent to assisted living, or those living in a community no longer able to meet their needs, changing statuses (and location) represents yet another abrupt and unwelcome shift.
This is especially true because this type of transition almost always is due to failing health. It can be hard to say whether they'll resist the shift in living space, the health changes, or both. It is painful for them and their families, no matter what.
Depending on their condition, transitioning to nursing home-type care might be even more difficult since this is one of the most isolated living situations for seniors. And often, other seniors are reluctant to visit for fear of their own future situations.
This decision likely will need to be made all or at least in part by family and friends. And it will be a very difficult one.
12. Help with Changing Status
You might find yourself visiting more frequently when someone has moved to a different level of senior care. Good! You should visit as often as you can manage (both time- and stamina-wise) since your person surely will be lonely.
The loneliness and isolation, we're sorry to say, probably will continue since others in the same facility will have their own frailties preventing them from socializing much--especially if meals are served in residents' rooms.
Remember, though, this is valuable time you will always regret having lost if you don't take when it's there to take.
In fact, this is true for pretty much all the tips we've given here. You must never think of time with your cherished elders as "lost time"; instead, think of it as the time you would never want to lose.
Conclusion: When Seniors Move
Some of us not yet ready to move to a retirement community look with jealousy at the sense of community and various amenities in retirement communities. They make our lives look difficult by comparison.
After moving, seniors might take to retirement living with great enthusiasm--especially, as we've said, those who enter their chosen communities at younger ages. People who always liked to socialize might feel very welcome there from the start.
But this is not true of everyone, especially those who enter retirement communities very late in their lives. They perceive their options as few and their remaining lifespans as brief--no matter how true or false such assumptions might be.
Help them when and as much as you can. And should you ever need to relocate a senior in your life, check our website. There, you'll find a comprehensive directory of continuing care retirement communities (CCRCs) throughout the U.S.*
In our blog, you'll also find lots of other articles, like this one, that help you better understand the many facets of retirement living and retirement tips for seniors. See you there!
*Note that the list only includes CCRCs, and only ones in the U.S. Searches are limited to one state at a time. You can also link directly to specific state searches by using the links at the bottom or our homepage.