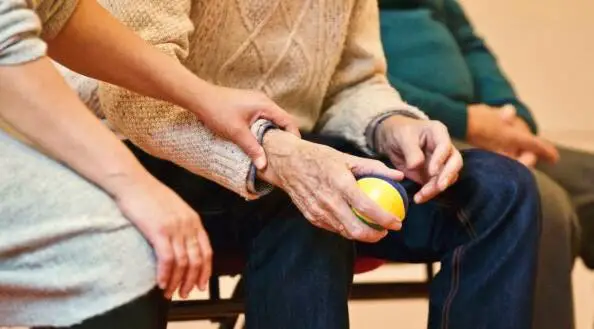 The Mental Benefits of Assisted Living
Thursday, March 11, 2021
Guest Post Written by Lily Louis
Assisted living facilities primarily offer aid to older adults who need help with daily activities like dressing, bathing, eating, and more. These places have dedicated nursing staff that provide healthcare management, housekeeping, transportation, security, and even recreational services. For fees that could range from anywhere below $25,000 to upwards of $50,000 a year, assisted living facilities offer more than those basic services. They provide an environment that allows older adults to continue leading fulfilling and mentally sound lives, largely in part to the daily structure they provide, as well as the sense of community they foster among residents.
Socialization
Most assisted living settings have their own communities. This way, the elderly population can get the social support that they need. When older adults feel isolated, it can lead to a declining mental health. In fact, adequate socialization is attributed to help reduce the risk of mental and physical illness; it even aids in lowering mortality rates.

Given the current health situation, it would be difficult for seniors to get their fill of socialization in the typical home setting. With stringent stay-at-home orders for senior citizens, they're virtually stuck at home. While COVID-19 has forced assisted living facilities to adjust shared living spaces to promote social distancing, this only means that these areas for socialization have moved outdoors or better-ventilated areas. The sense of community is still present since seniors within each facility are considered to be in the same COVID-19 "bubble." They can therefore continue to interact with each other, provided they're observing health protocols.
Peace of Mind
These facilities guarantee round-the-clock access to trained staff and healthcare professionals. With this knowledge, both the residents themselves and their families elsewhere can rest assured that they're in good hands. The specialized staff is particularly important in these facilities due to the number of fall risks and preventative care required. Now that health risks are especially high due to the pandemic, and there's a shortage of healthcare professionals in home settings, this access to nurses and other caregivers is invaluable. Although this staff shortage is also apparent in long-term care facility workers, including geriatric nurses, the rise of telemedicine and remote learning is helping address this issue.

Nurses in these assisted living settings are specially trained for elderly care, and there are an increasing number of options for those who want to follow this career path. Those who are already in the field have the option to enlist in online RN to BSN programs, which could lead them to a career in gerontology. This opens up opportunities for more nurses who may not be able to take time off work to pursue continuing education, as these courses are taught completely online. The skills learnt online while studying gerontology makes them ideal for senior care. Geriatric nursing is also one of the most lucrative career paths for nurses since there are over 15,655 skilled nursing facilities around the country. With credentials earned online becoming more commonplace and accepted in such facilities, there will hopefully no longer be a shortage of specially-trained gerontology nurses in the near future.
Stability
Daily routines help combat the adverse effects that the pandemic and aging may have on mental health. These routines help give structure to an senior's day and provide them with a sense of purpose. This enables them to set simple daily goals which are achievable and satisfying.

Regular activities give them mental stability and security. It's vastly important that they know what to expect out of their day, as disruptions of daily routines may cause high stress levels, and emotional or psychological distress in some cases. Structured activities organized by assisted living facilities also usually include exercise and other physical activities which help reduce anxiety, all while promoting overall health and well-being.

Assisted living undoubtedly helps keep the elderly both physically and mentally healthy, leading them to live happier and more meaningful lives.