Chugiak-Eagle River Senior Center is managed by Chugiak Senior Citizens, Inc., a 501(c)(3) non-profit organization, founded in 1975 to serve the needs of seniors age 60 and over as well as disabled adults who live in the greater Chugiak, Eagle River and Eklutna areas.
The Chugiak-Eagle River Senior Center exists to provide quality services and facilities to meet the needs of seniors in our community through effective stewardship and program development. We provide services that are geared toward helping individuals maintain their independence and remain in their chosen community.
The Focus of our Efforts lies in our Mission, which can be seen throughout our Programs and Services. At Chugiak-Eagle River Senior Center, our top priority is our seniors, and we know that our success depends on the quality of our programs and services.
We offer a variety of programs, including 42 independent living apartments, 20 affordable housing senior apartments, 20 assisted living units, an Adult Day Services program, a healthy nutrition program serving both residents and the public, Meals-on-Wheels, transportation to residents and seniors living in the Chugiak and Eagle River communities, a wellness and exercise department, an activities department, a volunteer program and a visiting professionals program which rotates specialists in numerous fields to provide on-site services.
The Chugiak-Eagle River Senior Center has several independent housing options to meet your needs. Our senior complex consists of 42 Senior Independent Living Apartments and 20 HUD Independent - Affordable Living Senior Apartments.
Chugiak-Eagle River Senior Center's Assisted Living Program (ALP) offers 20 elegant, well-designed, private and spacious apartments, providing 24 hour care to individuals in need of assistance in a supportive environment. ALP provides a special combination of housing, personalized assistance and health care designed for those in need of help with activities of daily living. Supportive services are available to meet scheduled and unscheduled needs in a way that promotes maximum dignity and independence for each resident and involves the resident's family and friends.
Assisted Living at Chugiak-Eagle River Senior Center is designed for seniors who desire residential living but require support with some activities of daily living such as medication reminders, bathing, dressing and dining. However, our assisted living program goes beyond simply providing assistance. With the support of a 24-hour licensed staff, and customized service and care plans based on individual needs, residents are able to maximize their independence and participate in activities that promote socialization and friendships. Our assisted living apartments are well designed and spacious.
Adult Day Service (ADS) is a structured, comprehensive, nonresidential program which provides a variety of health, social, and related support services in a protective setting. ADS provides services to adults who are physically frail and those suffering from Alzheimer disease and other types of dementia, as well as adults with brain injuries and individuals over eighteen years of age who face the challenges of a developmental disability. The program is committed to maintaining and improving the quality of life of all participants. We offer daily activities, crafts, music and exercise. In addition we provide assistance with activities of daily living. The level of supervision is based on individual need.
We provide a variety of transportation  services to Seniors (age 60+) living in the Chugiak – Eagle River area from Hiland Road to Eklutna. Our priority is to provide senior transportation to and from our congregate lunch here at the Chugiak-Eagle River Senior Center for seniors, those living with a senior or disabled adults living with a senior. Chugiak-Eagle River Senior Center provides transportation and we can also recommend other options and resources available to seniors around the Chugiak-Eagle River areas.
The following programs and services are available to all of our residents: Meals-on-Wheels, Transportation, Activities and Outings, Library, Computer lab, Laundry facilities, Visiting Professionals, Wellness and Exercise Program as well as apartment maintenance.
Our dedication to superior service goes beyond healthy meals and clean surroundings. Between housekeeping and maintenance, customized nutrition and wellness plans, signature dining venues and sustainable food programs, we elevate the senior living standard with a personal touch. Through these resources and our passion for excellence, we empower seniors to live their best.
+ Read more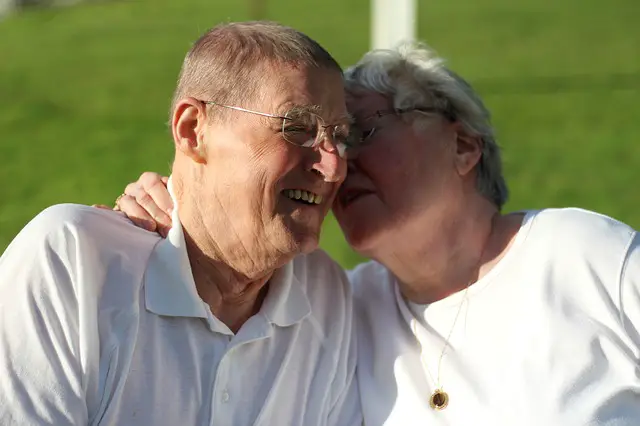 Our design team is currently searching for photos to post for this listing.  If you represent this community and would like photos to appear sooner, please contact us at photos@FindContinuingCare.com.