Wesley Gardens Assisted Living
Montgomery, AL - Assisted Living, Memory Care
Community size: Large (26-100)
Wesley Gardens Assisted Living is a resplendent assisted living community in Montgomery, Alabama. It is within pleasing Montgomery County which is part of the Yellowhammer State.
Founded as a nonprofit organization dedicated to improving the lives of God's "older children" by providing safe, affordable housing and healthcare in Alabama and Northwest Florida, we were originally known as Methodist Home for the Aging. Since then, Methodist Homes has become one of Alabama's largest integrated wellness and health networks for people 62 years of age or older.
Today, Methodist Homes has grown to include thirteen retirement communities in nine cities, providing a home to more than 1,300 people at a critical time in their lives. Our communities provide a breadth of services including independent living, assisted living, rehabilitation, long-term nursing care, Alzheimer's/dementia care and affordable housing. Whatever your needs, you are sure to find a Methodist Homes community to fit both your lifestyle and your budget.
The mission of Methodist Homes is to enrich the lives of older adults and all those who serve them in faith-based communities, where life is celebrated, relationships are valued, teamwork is embraced, service excellence is expected, and the touch of God's love is ever-present and ageless. Methodist Homes aspires to be a national leader in shaping the culture of aging by enriching the lives of older adults and all those who serve them through innovative and life-affirming, faith-based community services.
Wesley Gardens is a 72 apartment assisted living community that provides a warm and caring home for seniors who still enjoy an active lifestyle. Gathering places, mealtimes and events are filled with friendly faces and lively activities, and there's always a helping hand nearby when needed. With the perfect combination of care and comfort, our community has become one of the most elegant and attractive assisted living homes in central Alabama.
With just the right balance of independence and support, you can settle into an innovative, care-enhanced lifestyle at Wesley Gardens and join a retirement community that's comfortably similar to how you've always lived. Our 30-year legacy of excellent care comes with a family atmosphere and faith-based loving kindness that you'll find nowhere else in Montgomery.
We create loving, life-enriching, spiritually based communities that serve older adults and provide peace of mind for their loved ones. Within our walls, we are resident-focused, anticipating and meeting their needs. Beyond our walls, we reach out to the community with our knowledge and skills.
Wesley Gardens promotes the same comfort and freedom in assisted living that you've always felt in your home—with the added benefit of knowing a helping hand is readily available when needed. You plan your days and decide how and when to enjoy community amenities and activities. Familiar staff members oversee your needs each day, providing helpful services and exceptional care that feels personal and just like family.
Individuals with mild to moderate memory loss also enjoy a self-directed lifestyle in a distinct, secured center called The Duffey Center at Wesley Gardens in Montgomery, AL. Here, community residents maintain their individuality and freedom of choice while being served by staff members well-trained and experienced in the latest advanced memory care therapies and programs. Memory care residents are encouraged to enjoy all community services, amenities and activities and receive personalized assistance to make this happen.
See More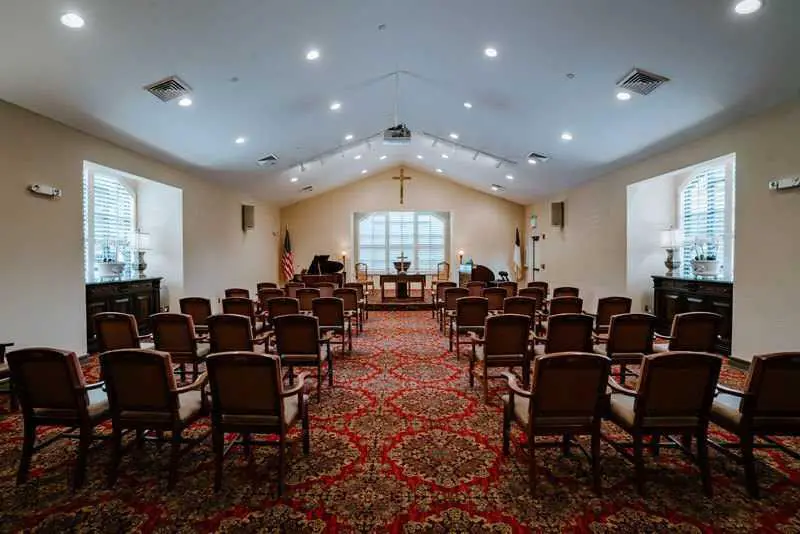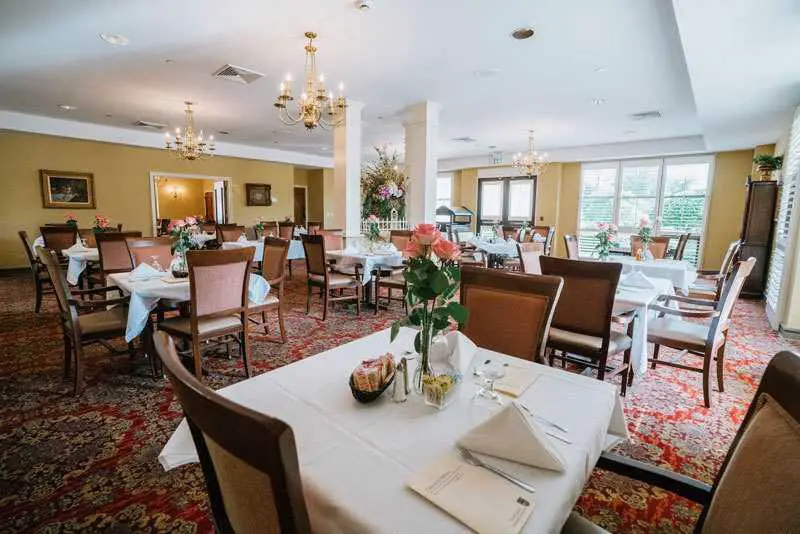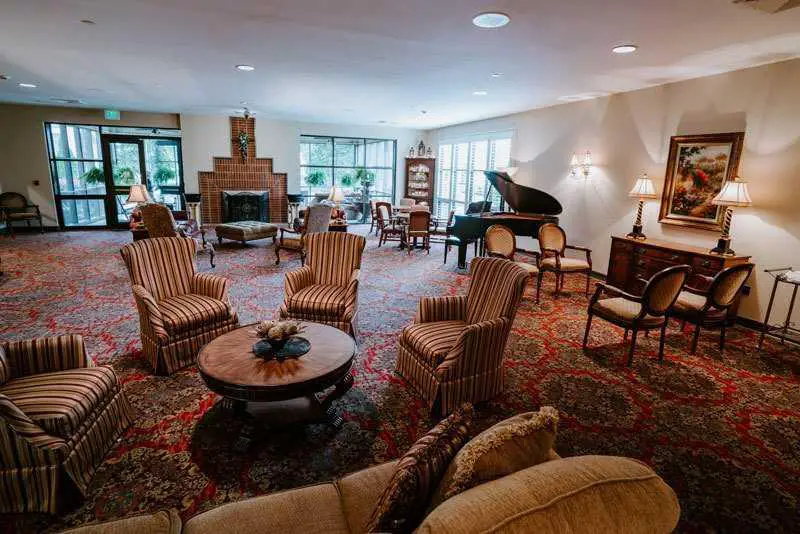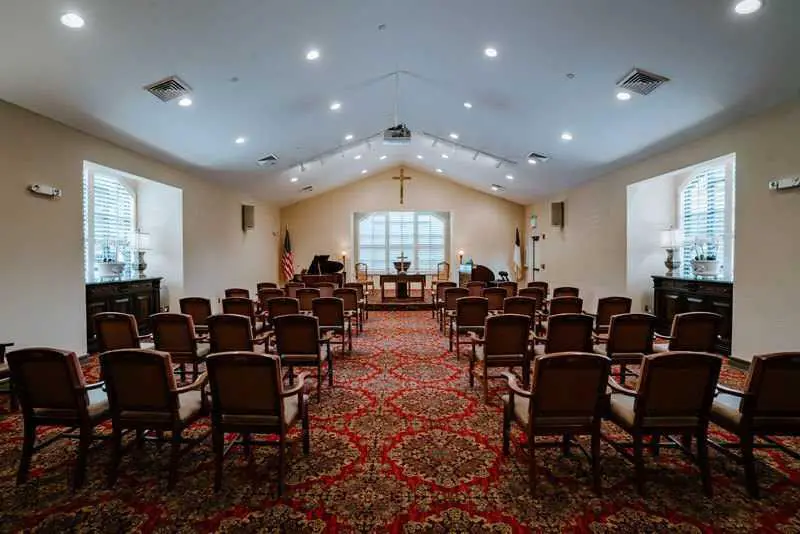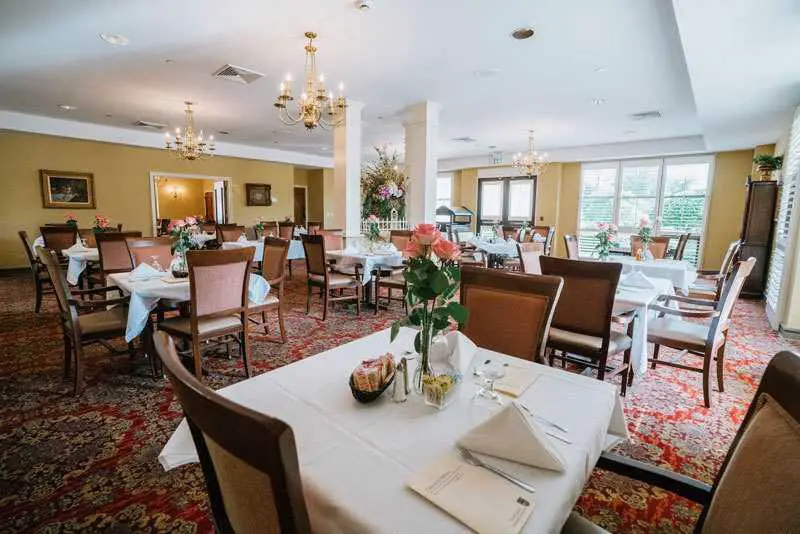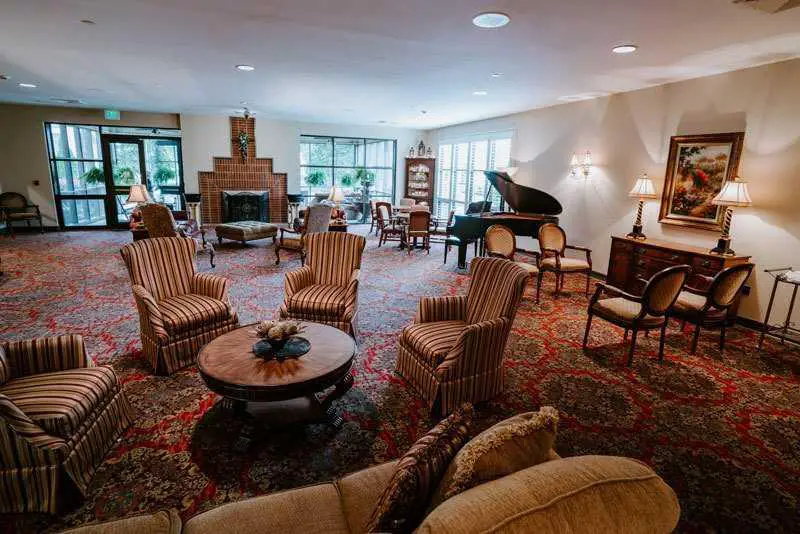 Montgomery Senior Living Near Me