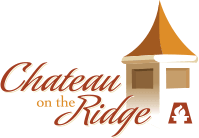 Chateau on the Ridge is a lovely assisted living community in Paragould, Arkansas. It is within stunning Greene County which is part of the Natural State.
Welcome to premier living at Chateau on the Ridge Assisted Living Retirement Community, Northeast Arkansas' newest address for senior living. So, if you are looking for a worryfree lifestyle, firstclass residences and amenities, a safe and secure environment with 24hour staff, 53 acres of natural vistas, and more…then we invite you to call Chateau on the Ridge home.
Community.
On track to become Paragould's finest address for senior living, Chateau on the Ridge Assisted Living offers the comforts and privacy of home surrounded by first-class amenities and the security of a relaxing senior community. This simplified lifestyle, promoting senior health and wellness, provides residents with spacious apartments, fine dining, and amazing activities enriched with the company of friends and loved ones. Our worry-free way of living truly allows residents to enjoy their new home and the things that matter most in life.
In assisted living, residents have as much independence as they want with the peace of mind from knowing that care and support services are available if needed. Chateau on the Ridge is designed to provide residents with assistance during daily living activities such as bathing, dressing, grooming, medication assistance and more.
Chateau on the Ridge Assisted Living is committed to providing a living environment for senior adults to call home. Our continued desire is to be the Region's Beacon of Health, Hope and Healing and to provide an environment that will enable residents to be as self-sufficient as possible while meeting their daily living needs. Our Mission is to enrich the lives of our residents and promote their independence, health and social interaction making it possible for them to live every day to the fullest.
At Chateau on the Ridge, living well means living every day to the fullest. You'll enjoy all of the comforts of home without worrying about the upkeep. In fact, we'll take care of the extras including cooking, cleaning and laundry while you enjoy life and return to a time where your neighbors are also your friends.
We believe Chateau on the Ridge is Northeast Arkansas' premier retirement community, and we hope you'll agree. Our board of directors and staff have worked tirelessly to plan, design and build a community that is friendly, safe, attractive, and tuned to the specific medical and lifestyle needs of our residents. We have evaluated other communities all across the United States to ensure Chateau on the Ridge offers the finest living options, services, and hospitality available.
Safety Information
24 hour staff
Emergency call pendants
Assistance with activities of daily living
Maintenance free apartments with utilities provided
Transportation provided/covered parking
Personal care services and different levels to meet residents' needs
Amenities Include:
Housekeeping and laundry services
Social activities
Activity rooms
Libraries
Wireless Internet and basic cable TV
Scheduled transportation provided for Paragould appointments
Severe weather shelter
Outdoor courtyards
Formal dining room
Amenities Available:
Beauty/Barber Shop
Covered Parking
Furnished Guest Suite
General Store
+ Read more
Full Screen Gallery