Inn at the Amethyst is a first-class assisted living community in Peoria, Arizona. It is within enjoyable Maricopa County which is part of the Grand Canyon State.
Assisted Living helps seniors live each day to the fullest with professional daily assistance, tailored to their specific health or personal care needs. Assisted Living communities offer service and care options such as housekeeping, meal preparation, personal hygiene, medication management, transportation, and more. Families and their loved ones will find Assisted Living communities are dedicated to providing the highest level of care, but also understand the personal value of maintaining independence and choice. Many Assisted Living options offer upscale amenities, engaging events, and diverse programming for residents to enjoy. In fact, today's families and seniors can expect a bright, fulfilling lifestyle and have a variety of senior living apartments, communities, and properties to choose from in order to find just the right fit.
Today's seniors can expect an active, vibrant lifestyle in their Assisted Living community with the events and activities tailored to their preferences and abilities. While you will still find opportunities to play perennial favorites like bingo and bridge, the communities of today truly think outside the box when creating ambiances and programming for their residents.
Our Assisted Living communities place a priority on enjoyment and relaxation. Many include well-manicured outdoor spaces with lush surroundings and daily opportunities to get out and enjoy the sunshine. Inside, spacious community rooms are designed for socialization with plenty of cozy nooks and niches for those wanting a little rest and relaxation for the day. These vibrant atmospheres are complemented by a wide array of planned social events, activities, and education opportunities. Everything is perfectly catered and adapted to residents to create days full of enjoyment.
The main feature of Assisted Living communities is the availability of personal care services from a team of professionals, including a nursing staff. While the breadth of these services varies from community to community, they are often able to assist residents with daily personal care such as personal hygiene, dressing, medication reminders, and daily health checks.
At Senior Lifestyle, our Assisted Living communities place a high-priority on the daily enjoyment of their residents. They provide daily programming and unique activities for seniors that make each day brighter. From card games and crafts to cooking activities, community gardening, and daily trivia, there is always a way for residents to join in.
There are many ways for today's active seniors to expand their world from inside their communities. Art and education classes have become a staple on monthly calendars, along with seminars on topics such as historical figures and wellness. Book, poetry, and writing clubs have also become popular, providing another way for seniors to grow and express themselves in the new community.
Staying active can keep seniors enjoying the hobbies and lifestyle they love, longer. Physical activities for seniors in Assisted Living have become an important part of the daily routine. From walking clubs, tai chi, and water aerobics to adapted exercises such as balance classes and chair yoga, seniors of all ability levels can find a structured exercise class or activity that keeps them healthy and on the go.
Part of the appeal of Assisted Living is that it provides a natural, comfortable setting to meet other seniors and build friendships. Communities focus on planning social events that encourage interaction including happy hours, movie nights, and trips to local eateries, making it simple to make connections and form friendships.
+ Read more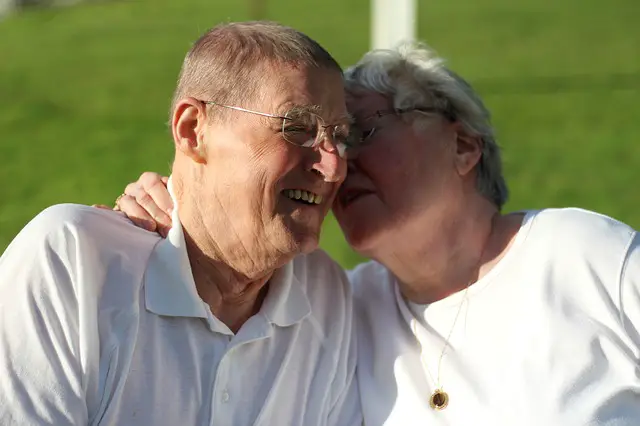 Our design team is currently searching for photos to post for this listing.  If you represent this community and would like photos to appear sooner, please contact us at photos@FindContinuingCare.com.