Grace Hill Ranch is an appealing assisted living community in Phoenix, Arizona. It is within storied Maricopa County which is part of the Grand Canyon State.
Grace Hill Ranch is an assisted living home located in the Phoenix area. Our 4500 sq. ft. home features 12 bedrooms and 5 bathrooms on 1.5 acre lot. It has a walking trail in the back yard for nice walks at sunset, and we offer a ranch-style setting that gives residents a great way to relax. The home has 3 large living areas, a spacious area for dining, a big kitchen with a commercial refrigerator.
Designed conservatively with a modern influence that offers residents with comfortable feeling of being at home. We are licensed for 10 beds (client), and specialize in clients with BEHAVIOR problems, confusion, wandering, Alzheimer's/Dementia Care, COPD, Combative, Diabetic Care, Insulin shots, Foley, Colostomy care, Bipolar, Anxiety, Insomnia, Depression, etc. We offer awake staff at night, 2 person transfer, and Hoyer lift trained. We have private and semi-private rooms, and a master suite.
Recreation
Library
Media Room
Swimming Pool
Beauty Salon/Barber
Outdoor Patios
Outdoor garden
Amenities
Housekeeping services
Laundry service
Computer Room
WiFi/Internet
Exercise classes
Lounge
Daily check in system
Cable hook up
Bedside call system
Wheel in shower
Electronically controlled beds
Security offered
Door Alarms
We also have a library and computer/internet access. Transportation is offered for a small fee. We have a physician, RNs, LPNs, and CNAs that visit our home, along with a pharmacy program that delivers. Beautician services are available. Housekeeping and laundry is done daily. We offer 3 home cooked meals and 3 healthy snacks.
+ Read more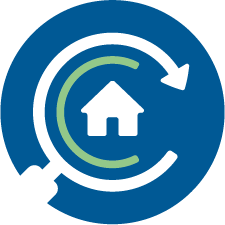 Full Screen Gallery