Lenbrook
Atlanta, GA - Assisted Living, Nursing Home, Independent Living, CCRC
You're at a time in your life where you shouldn't compromise. Life should be carefree, easy and secure. Every day you should have a wonderful array of choices about how you spend your time and with whom. That's why Lenbrook may just be the perfect choice for you. Its unique offerings add up to a great overall value and an exceptional lifestyle.
Atlanta's only Life Plan Community to earn national accreditation by CARF
This hard-earned, nationally recognized measurement of quality in senior living means Lenbrook maintains rigorous standards in more than 1,100 measures of excellence. Lenbrook has held this designation for more than 20 years and the 4th reaccreditation occurred as recently as 2014. National accreditation has been earned by only four Continuing Care Life Plan Communities in the state of Georgia, and Lenbrook is Atlanta's only Continuing Care Life Plan Community to earn this distinction.
See More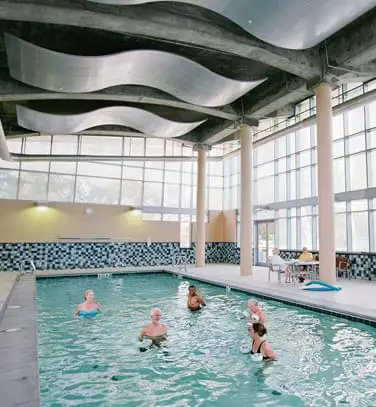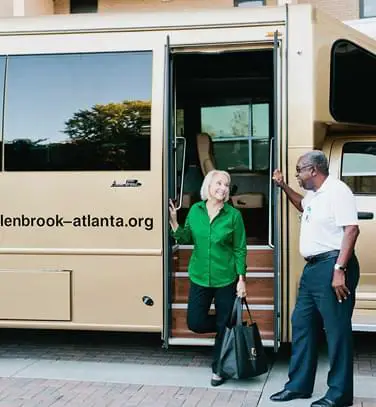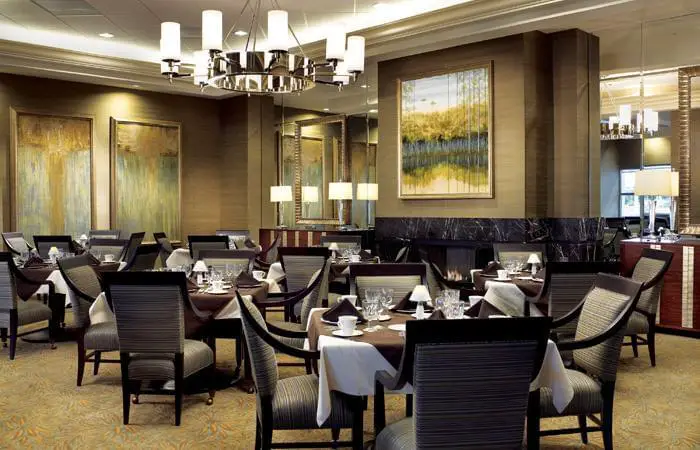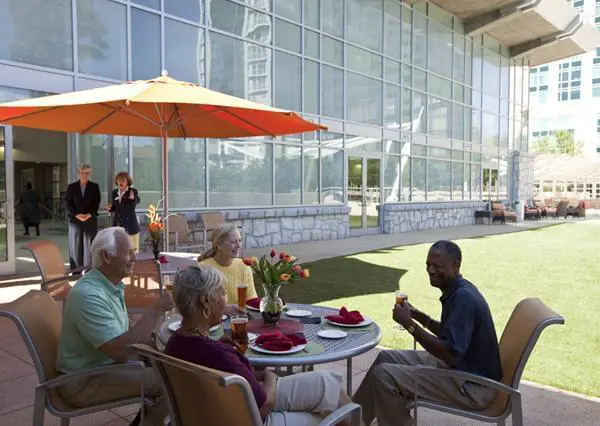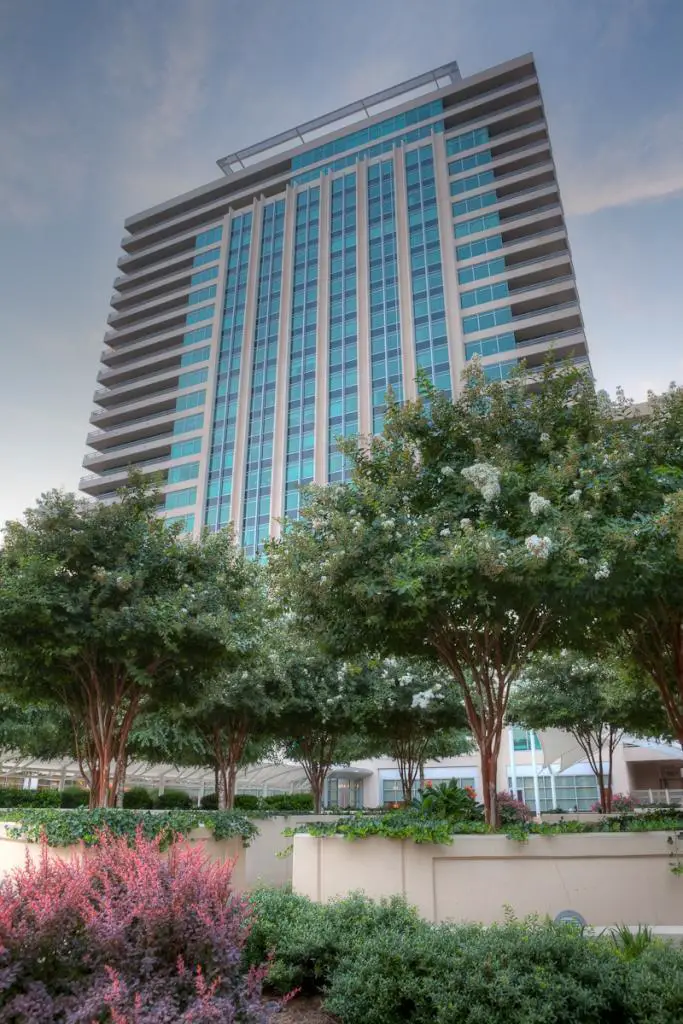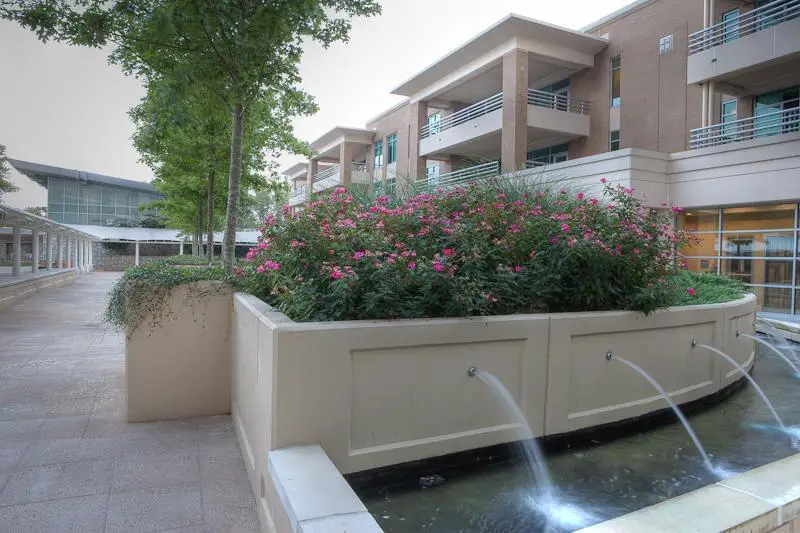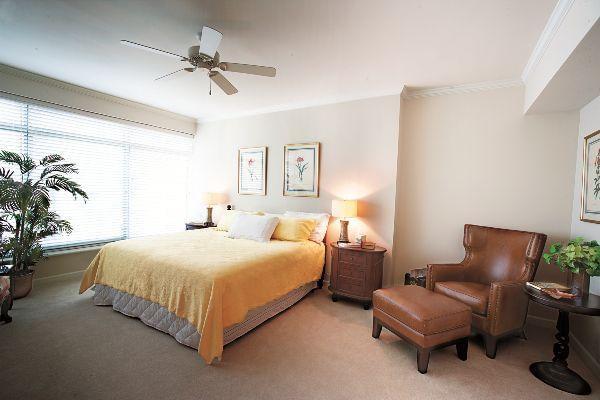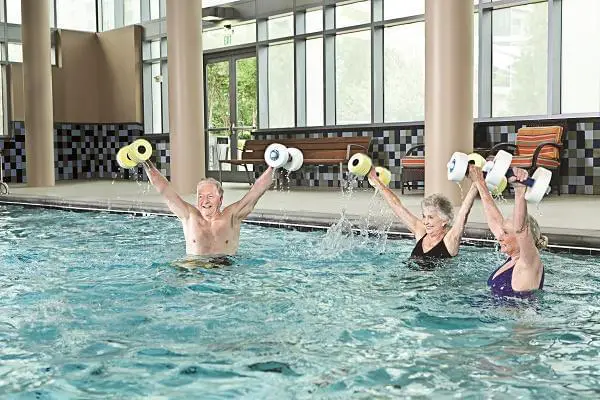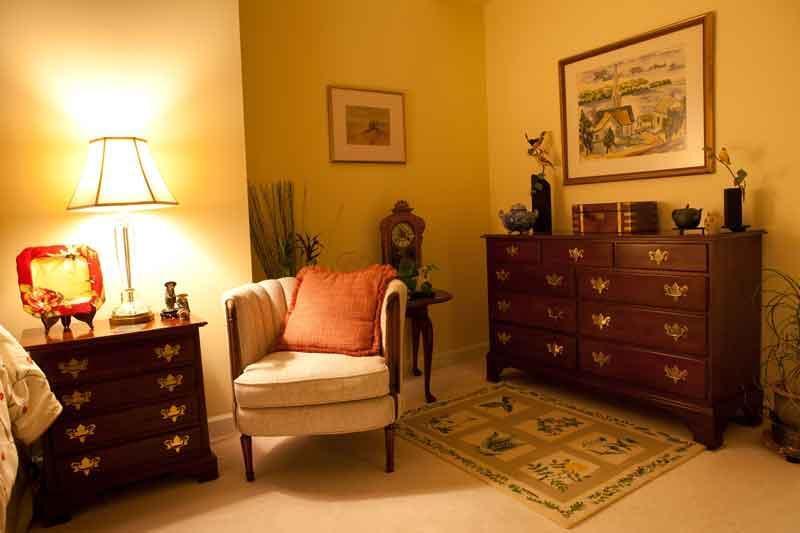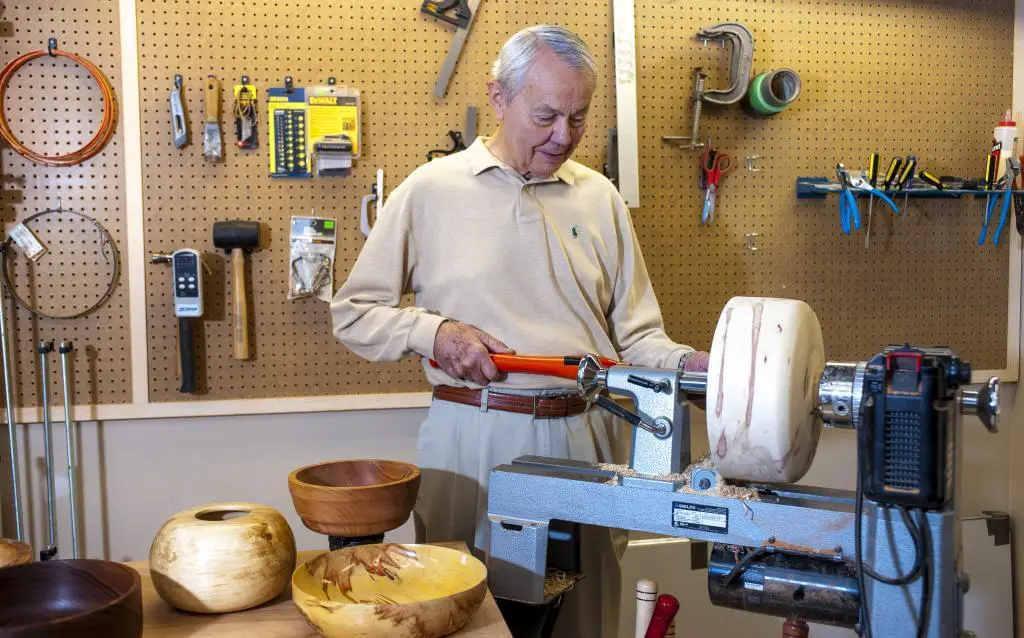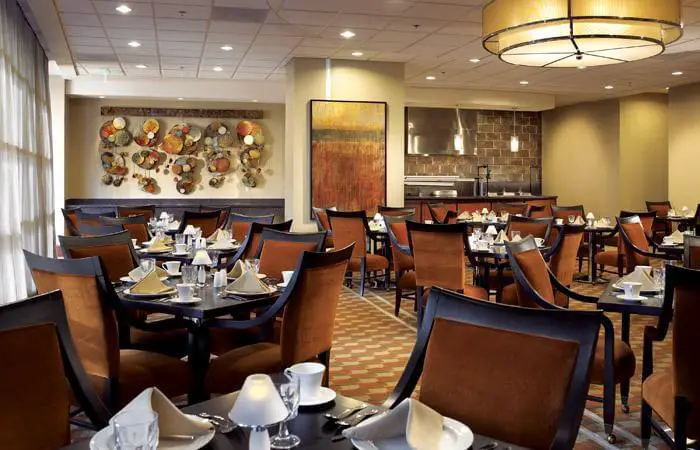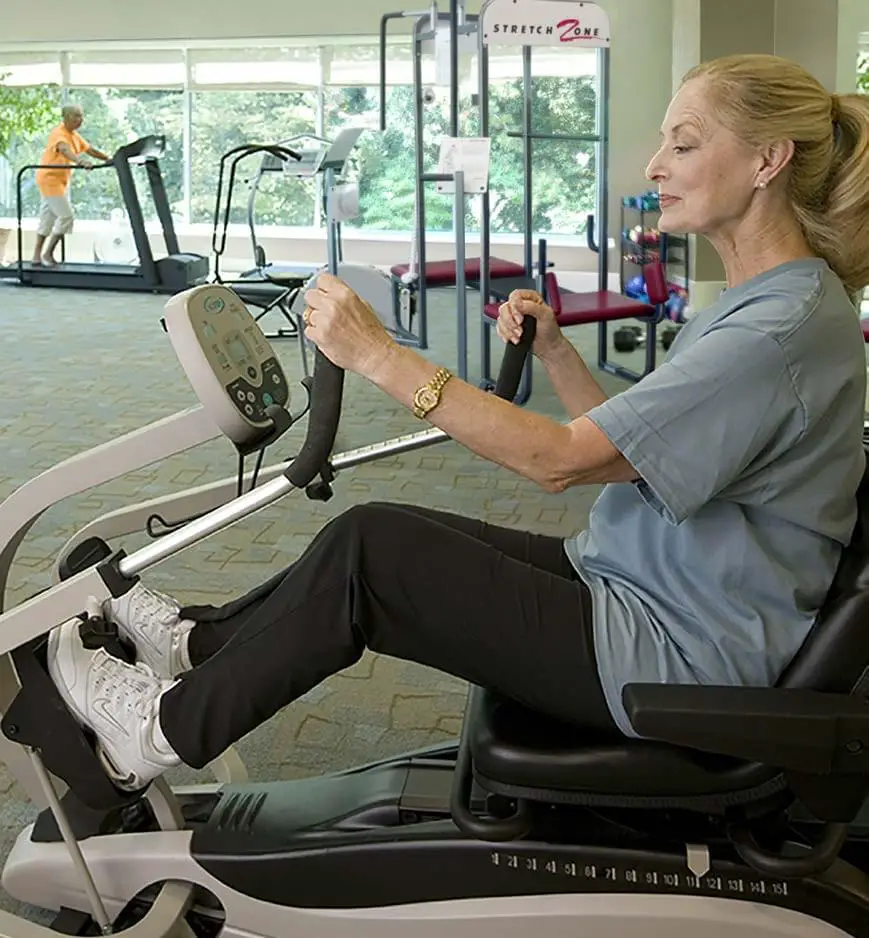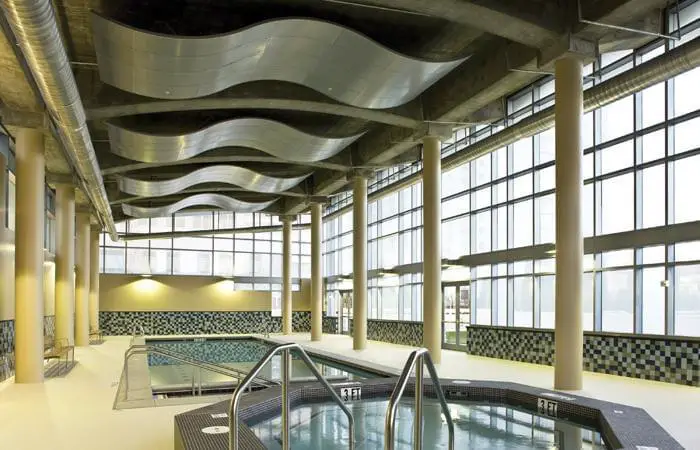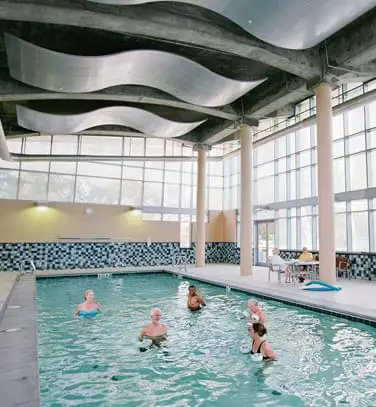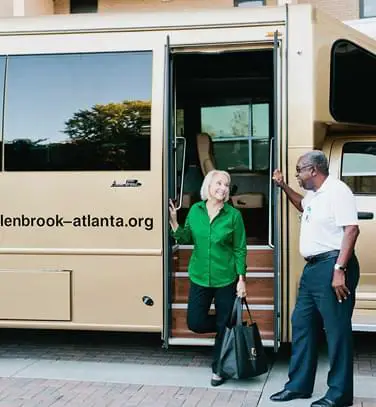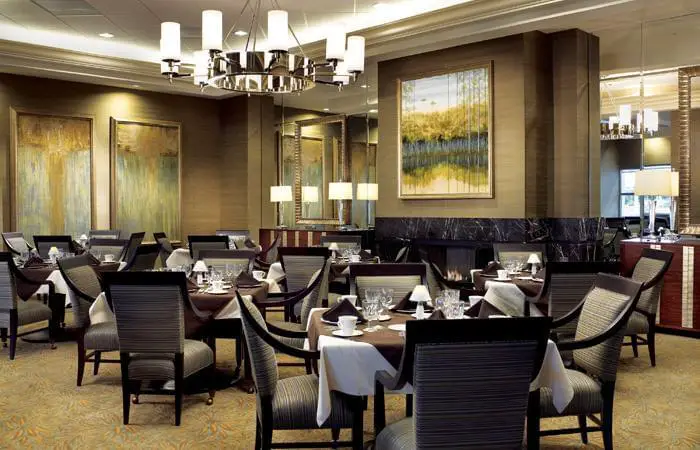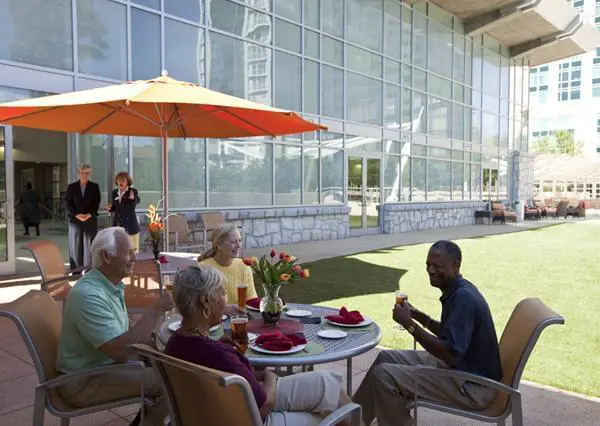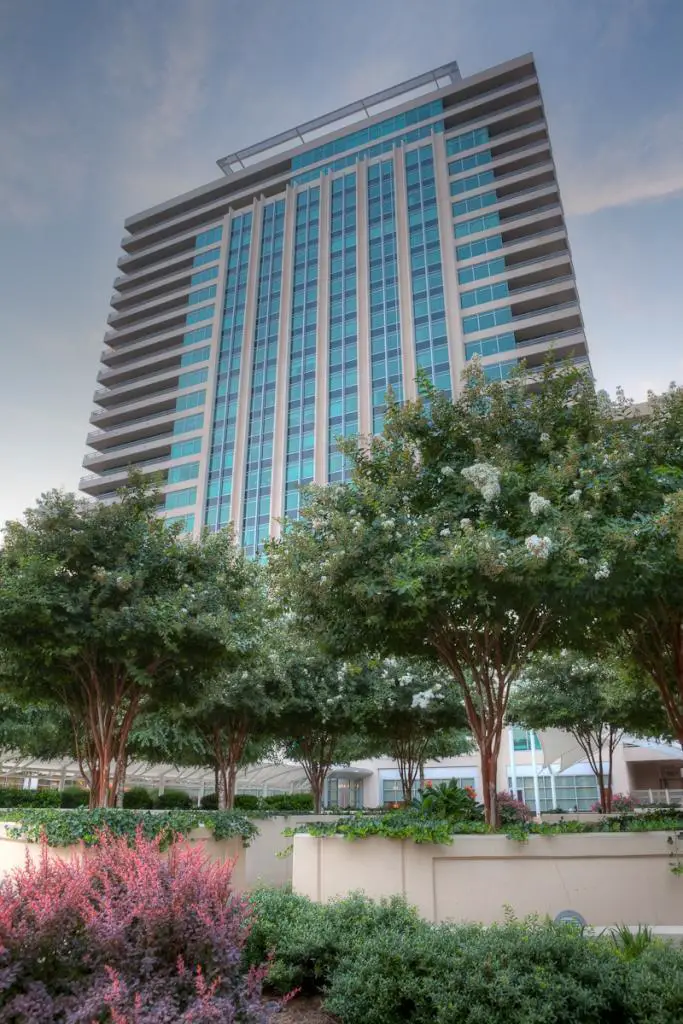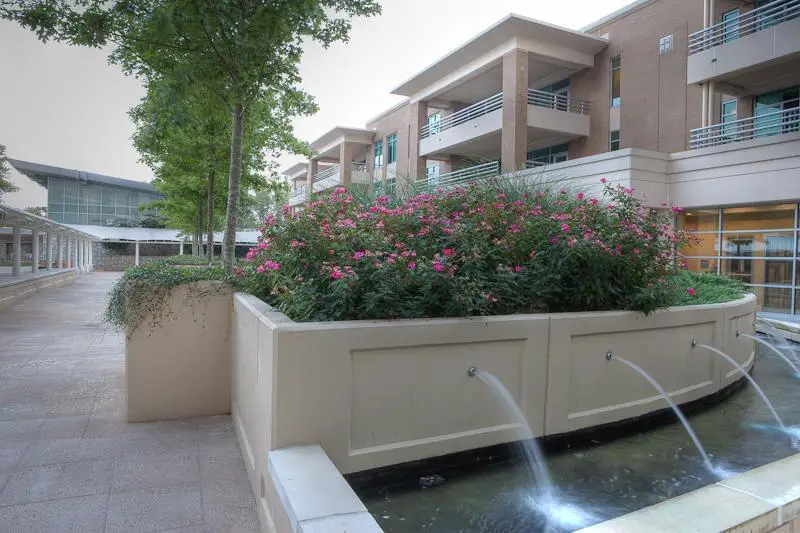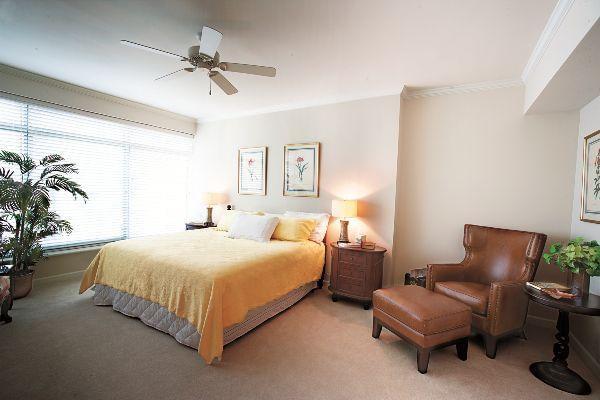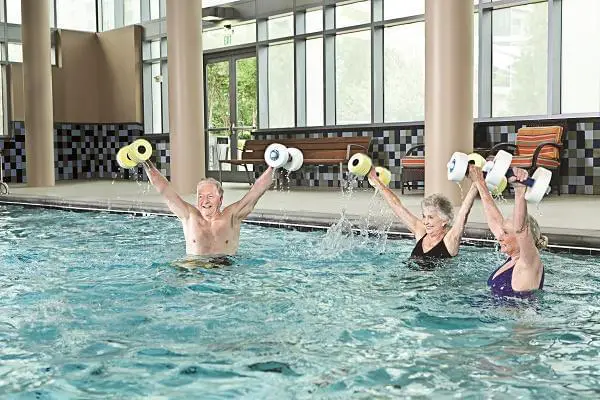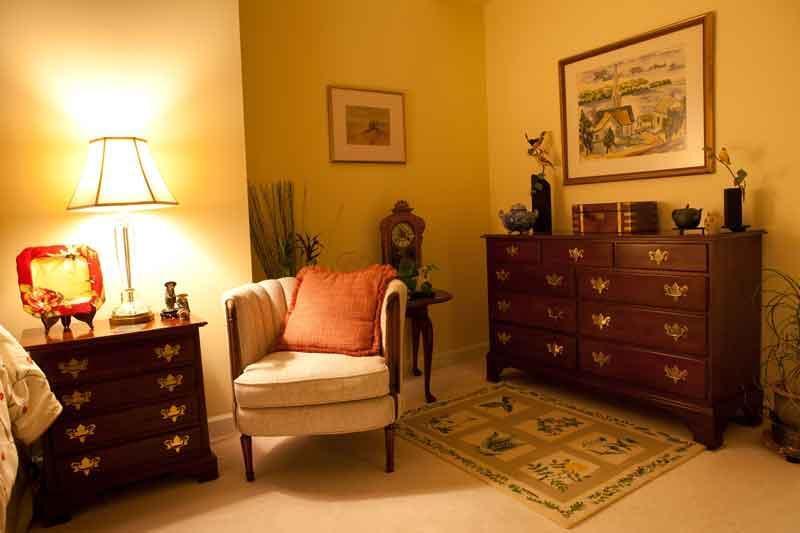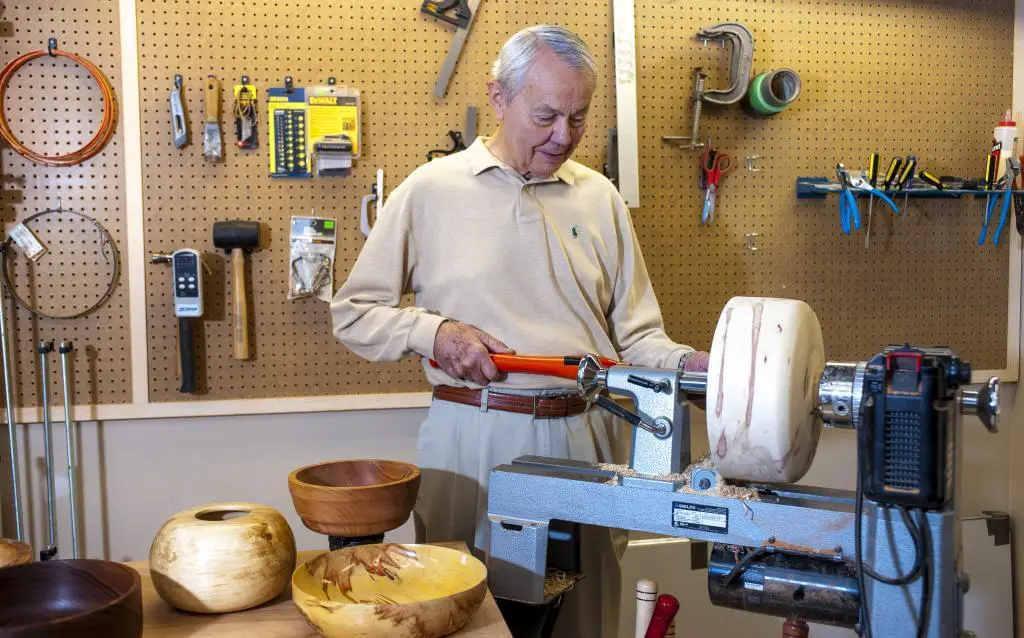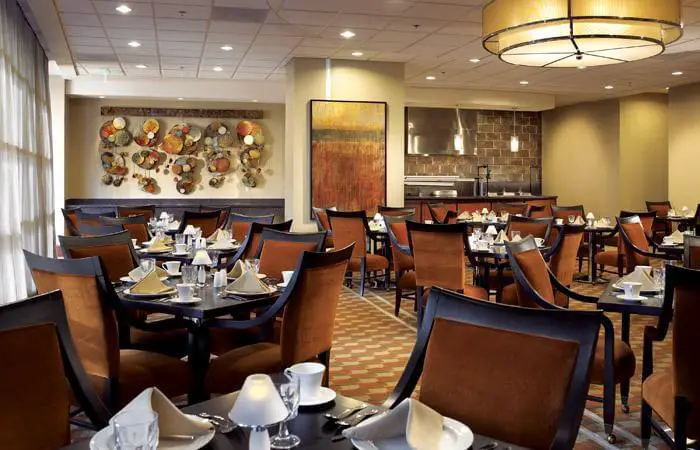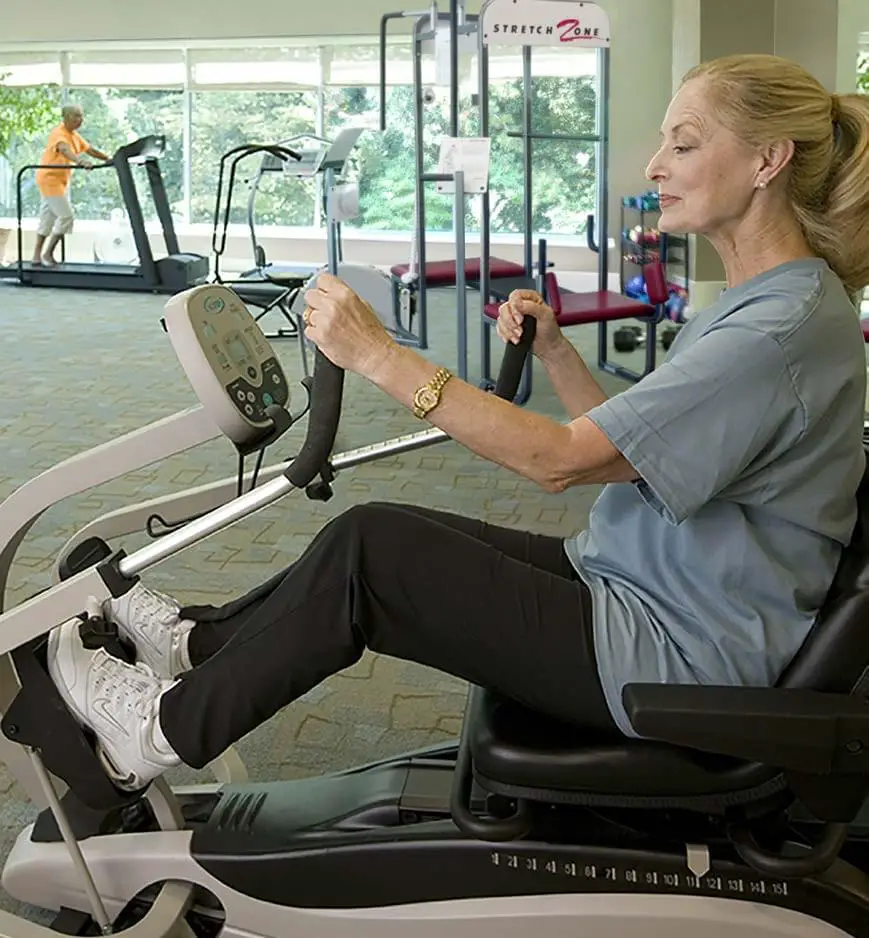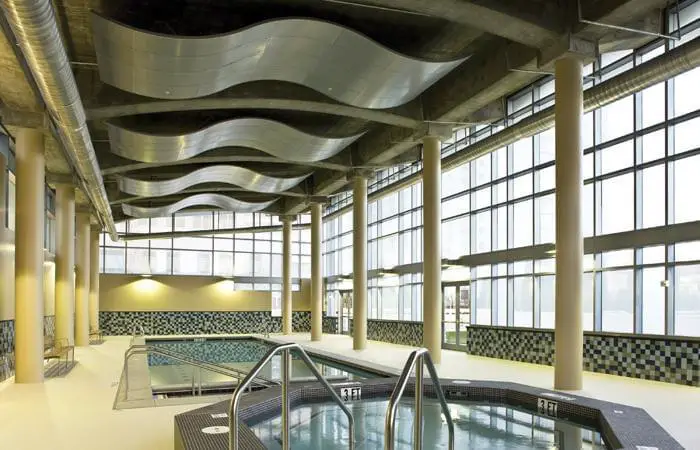 Additional Media
Videos
Video Transcript
Title: Lenbrook Full Length
Time: 6 min 40 sec

Description:

none

Transcript:

you welcome to lynbrook with a panoramic view of senior living we're a community that offers a whole new perspective on life the official written mission of land rook is to enable our residents to enjoy the gifts of Independence good health and personal fulfillment through the services and programs that we provide at Landrum wand ropes all about the residents and it's all about the associates or the employees who work so hard to provide those services and programs we take pride in our beautiful setting and more pride in our devoted staff so really lynbrook is all about the people everything here is designed to enrich you every day lynbrook is not for profit organization we have no investor payouts we have an independent governance we are tax-exempt and we can reinvest into the organization see what a life without limits would mean to you see yourself at lynbrook your new home at lynbrook will rival Atlanta's most sophisticated condominiums our open floor plans work well with both formal and casual lifestyles we decided that we wanted to move sooner or later to a retirement community we decided on land Brook and the view that we have from our 17 17th floor apartment is absolutely fantastic we have fabulous sunsets every evening can look all the way up to Kennesaw Mountain which i believe is about 40 miles away so we have a beautiful view over the bucket area and also over North Georgia in our maintenance free environment you'll leave the burdens of home ownership behind and embrace freedom and security it is so wonderful to know that when we have storms here and the Lightning's cracking and everybody's roof is falling off I don't have to worry about that at all well one of the nice things about living at land Brooke is that you can continue to be active in the community I just recently took a contract with a client here in sandy springs there are many of us who continue to be active in our careers or active in the community Charlie and I had always known we were going to retirement community Charlie make that makes the comment that he always wanted to be like on cheers where everybody knows your name we feel like this is cheers everybody knows darkness a bit and we're happy everybody's happy it's it's a good place at lynbrook wellness is a lifestyle glenbrook is a CCRC which is a continuing care retirement community we provide whatever level of service each individual needs at that time and that might be everything from independent living to assisted living to various levels of skilled care nursing lynbrook is about taking an honest look at your future and choosing to experience a healthy lifestyle at every stage of life glenbrook is the only CCRC in atlanta that is accredited by a national accrediting body we have to comply with 700 plus standards that are designed to ensure that we provide the highest quality of care and customer service and that we are financially viable about six years ago my husband was diagnosed with Parkinson's disease and it was a time to make a decision about what we should do with our life to make it easier for both of us one of the things that Parkinson's patients can do is do exercise dance Tai Chi and these are the exercises I do every day he's the 7-minute walk from my apartment down to the gym within minutes you can be in our state-of-the-art fitness center where a personal trainer is waiting to create an exercise program to meet your needs the pool is one of the nicest features of our wellness center we have water aerobics classes and we have free swims I go down at seven-thirty every morning and I swim for 45 minutes and so it's not only a good exercise but it's a great way to start the day imagine a world of convenience where everything you desire is just a few minutes away a world where the arts entertainment fine dining and outdoor cafes are so close they're almost part of your backyard I really enjoy concerts theatres you know Arts visual I'm a real sports spectator so I am just on the go all the time so it's very important to me to be relatively centrally located at Lynbrook we have lectures and concerts to engage you you'll experience lifelong learning opportunities through collaborative programs with area universities and theatres lynbrook offers a lot of opportunities one of the newer ones is that watercolor class we're taking we have a teacher from Emory through the continuing education program who's been teaching us this technique and it's just so much fun at lynbrook you don't leave your personality at the door you bring your personality in and add to the eclectic nature of our vibrant community I started playing horns when I was in the sixth grade when we moved in to lynbrook a year and a half ago I didn't realize it but I'd have some real neat playing opportunities here with jazz pianist that they bring for the dances and then the jazz combo that i play with comes occasionally in place for more important events like Mardi Gras and that sort of thing I've been in a garden club for almost 50 years our beautiful Terrace is about 1,400 square feet our apartment is 1,650 square feet so we have almost as much room outside as we do in as a lynbrook resident you'll experience a new concept in dynamic senior living you'll be surprised with new experiences new friendships and a whole new perspective on life don't wait see what a life without limits could mean for you see yourself today at lynbrook you

Video Transcript
Title: Fantastic Residences v2
Time: 0 min 59 sec

Description:

Fantastic Residences v2

Transcript:

the future of lynbrook is very bright let me just look at the facility we have and the caliber of resident we have our reputation is holding in this community we now offer a range of living environments that are absolutely fantastic i love my apartment I have a beautiful apartment with a splendid view and room for everything and the staff are fabulous if anything goes wrong or I need help people are here johnny on the spot and do a fine job we have eight penthouses three restaurants we have a concierge and a driver and a few and your husband would like to go to one of the top restaurants and why I will drive you there and you can have a martini because we'll go and get you and bring you back so that's pretty good it's not where we put our grandmother's

Video Transcript
Title: Lenbrook Anniversary v5r2
Time: 7 min 30 sec

Description:

Lenbrook Anniversary v5r2

Transcript:

lynbrook set the standard in 1992 when it became the first accredited CCRC in the state of Georgia and it remains today the only accredited CCRC in Atlanta might say that walking in the entrance of lynbrook is like walking into a luxury hotel it was wonderful we are not just a leader in Atlanta but we are a leader in the United States CCRC community since 1983 lynbrook has been transforming senior living into a time of enjoyment activity and connecting with friends today we celebrate 30 years of success that have established lynbrook as the premier retirement address in Atlanta I have a rather unique perspective on lynbrook since I have been involved since the very beginning since it's a Gleeman Jack Clark sighs Jack Clark are his parents forgetting elderly and he looked into CCRCs he decided that was the way to go and he decided that the only way his parents were going to get into one was for him to build it himself and so he proceeded to start building lynbrook and ran into just tremendous problems which were a real credit to Jack that he was able to pull it off he was very busy he was extraordinarily busy and under great pressure but Jack persevered through it all always smiling always everybody at one time another told Jackie it wouldn't happen and Jack just refused to accept that he was breaking new ground he was a pioneer here in the south and it was out of the need for something better for his own parents Jack Clark brought on Jo bishop who was an experienced well-respected nursing home administrator to be the first administrator of lynbrook after Gerald general dukeman retired Major General from the US Army came on as the administrator then Debbie Taylor who had been a nurse here for many years became the president and administrator when she retired they had a search and ended up selecting one of their own board members Becky Webster it's always been what I run but it has certainly been a progression lynbrook is a leader in the senior living community here in the Atlanta area because first of all it's got an outstanding reputation which it's built long long term and secondly the focus on service service to our residents is utmost in the minds of our employees our staff our board and the residents themselves are very supportive that the definition of service in the dictionary is an act of helpfulness you know at lynbrook we believe it's all about people helping people that's the culture that we have created at lynbrook it is demonstrated everywhere people go we have built that program on our core values Becky has initiated this 5-star program to try to make glenbrook applies to our facility and they've taken us Harrison I think they really want number to be the best place to live and they're succeeding accreditation is important for lynbrook because it demonstrates to others that were serious about being the best we can be to receive this seal of approval an organization has to be willing to show substantial compliance to over 700 standards and those standards focus on resident life health and wellness finances and governance it's hard it's hard work the future of lynbrook is very bright I mean just look at the facility we have and the caliber of resident we have our reputation is holding in this community we now offer a range of living environments that are absolutely fantastic i love my apartment I have a beautiful apartment with a splendid view and room for everything and the staff are fabulous if anything goes wrong or I need help people are here johnny on the spot and do a fine job we have eight penthouses three restaurants we have a concierge and a driver and a few and your husband would like to go to one of the top restaurants in my I will drive you there and you can have a martini because we'll go and get you and bring you back so that's pretty good it's not where we put our grandmother's the biggest advantage of being a not-for-profit organization is that it allows the staff the board the residents to focus on our long-term mission one aspect of Len Brooks success is our health care facility which has existed for 30 years and has held a reputation within the community as being superior what makes lynbrook nursing care superior to other options that are out there comes down to again service and facilities the people who care for our nursing care patients cure dearly about them one and two we have an environment that is far superior new environments offered elsewhere I am a very healthy person and I don't fortunately knock wood and I don't have any health problems at all I don't like to look to the future where I might get sick but I knew that lundberg had very fine health care and I was fortunate to be here in case I do become ill and have problems down the road and it brings peace of mind to my family to know that I will be properly taken care of I sort of felt that you know we all like to do something that we think it's gonna outlive us and I think lynbrook silver falls in that category remember a very proud of my involvement here I've been involved in lynbrook from the very beginning 30 years ago when my mother and my mother-in-law both moved into lynbrook as it opened my confidence in the future of lynbrook is established very easily the previous chair the current chair of the board and the next chair of the board have all made significant investments in lynbrook bonds now that underlines the whole commitment to the future of glenbrook that's skin in the game at lynbrook we reflect on the past and prepare for the future this celebration is a reminder of our mission to enrich lives and enable residents to enjoy independence good health and personal fulfillment we look forward to the next 30 years at Lynbrook you you

Atlanta Senior Living Near Me