Wellbrooke of Avon
Indianapolis, IN - Assisted Living
The picturesque, music-friendly village of Indianapolis, IN, is home to your ultimate destination for energetic, fulfilling senior living. Wellbrooke of Avon offers Assisted Living options for seniors seeking a supportive, vibrant community designed just for them. Indianapolis is home to the area's well-known Hendrick's Symphony and Choir and is located just 5 miles from Indianapolis, making visits from family easy and community trips into the city within reach. Once you step inside our community, though – you may never want to leave. Midwest hospitality permeates the atmosphere of Wellbrooke of Avon, and a life of ease, free from mundane household tasks, awaits you. Our caring team is here to assist with daily activities, and we also offer cutting-edge Rehabilitation services and Long-Term Care if and when you need it. Our beautiful community has it all, allowing you to pursue favorite hobbies, interesting classes, and other opportunities you've always been too busy to enjoy.
Our gorgeous, welcoming Assisted Living community has a variety of floor plans available. No matter which you choose, you can receive the assistance you need with the tasks of daily living from our highly trained and caring team. We also offer Long-Term Care to support our residents in continuing to experience the joys of life. Wellbrooke of Avon is situated across the street from Indiana University Health West Hospital and neighbors the Immediate Care Center at Hendricks Regional Health, if the need ever arises.
The optimum health, independence, and everyday enjoyment of residents is the top priority for our team at Wellbrooke of Avon. That's why we personalize a care plan for every resident, whether they're receiving Rehabilitation services or are staying with us for a shorter period of time through our Respite and Adult Day programs. Our wide choice of care options allows us to work with you to plan for your unique set of circumstances and capabilities, our caring staff is available whenever you need them.
At Wellbrooke of Avon each new day brings with it the chance to thrive – mentally, spiritually, and socially. Our Lifelong Learning courses are designed to scratch an itch for knowledge. Establish meaningful new relationships, experience stimulating classes in our Lifelong Learning offerings, or take advantage of our lovely grounds. Our Just the Guys group is a great way for the gentlemen in our community to build new friendships, while artsy folks appreciate our Artisans program. We also understand the importance of continuing to be physically active, which is why we're happy to offer our regular Vitality exercise programming. Our varied musical events and our weekly Happy Hour on Fridays are quite popular too! Our Life Enrichment programs are varied, and we're always looking for new ways to enjoy ourselves.
Our talented chefs at Wellbrooke of Avon make opportunities for culinary adventure every day. Our focus on variety and nutrition means that your taste-buds will never get bored, and if you have special dietary needs, we're happy to accommodate. We also welcome suggestions from our residents. Have a knock-out recipe for spaghetti? Share it with our chefs, and it just may end up on our menu. Grab your friends, pull up a chair in our beautiful dining room, and allow us to serve you. Or, if you would rather dine in your cozy suite, order your food to be delivered right to your door.
By offering a wide range of support services at Wellbrooke of Avon, we empower our residents to spend less time worrying, and more time doing the things they enjoy. We're here to lend a hand, whether it's with moving in, getting around, or keeping up with daily life.
At Trilogy Health Services, we promise that our customer service will exceed your expectations.
See More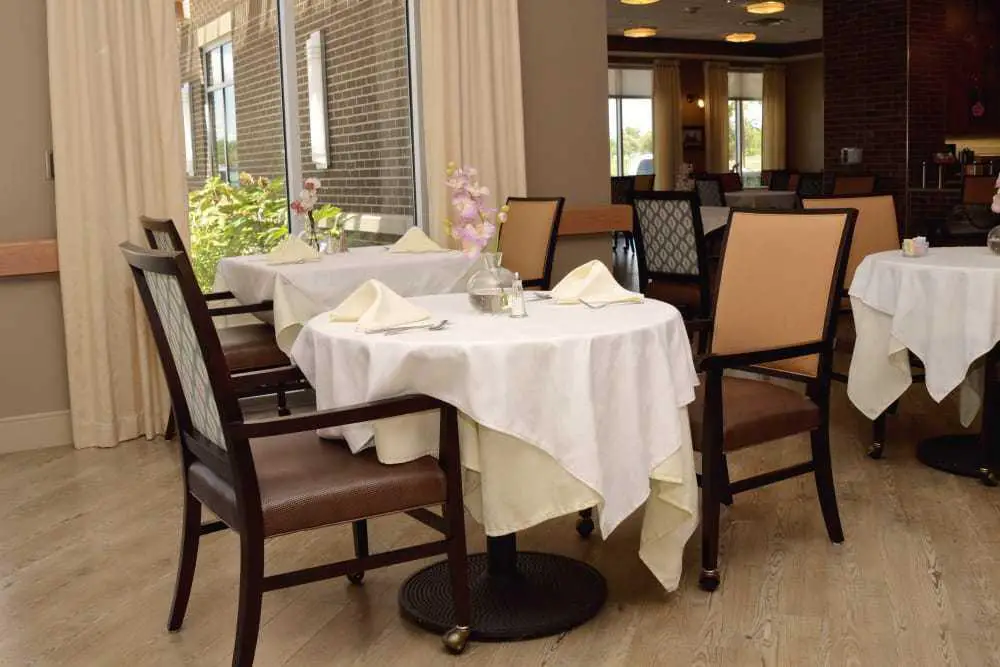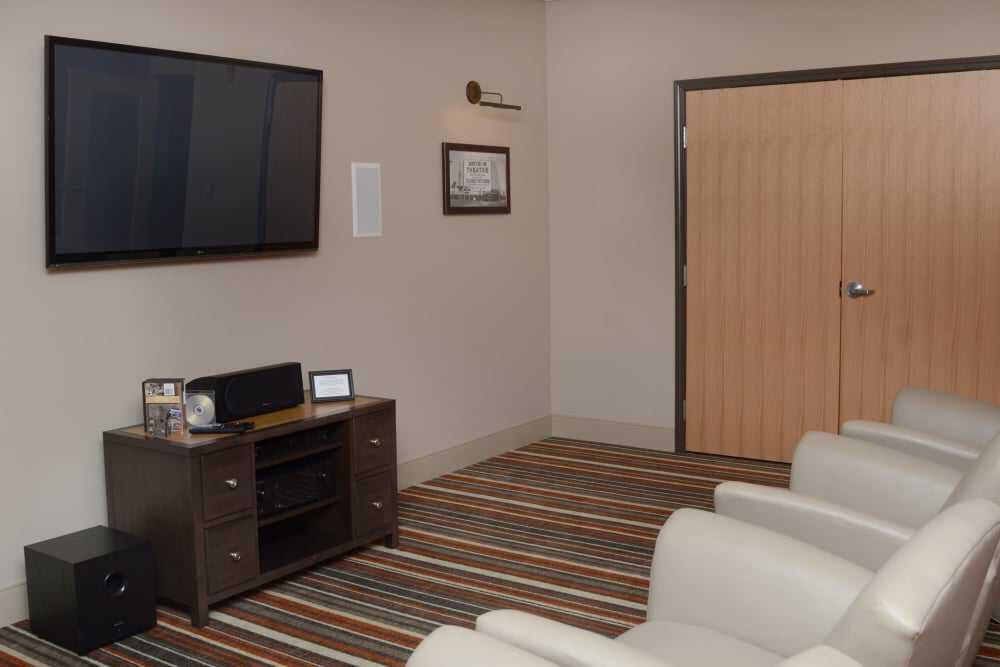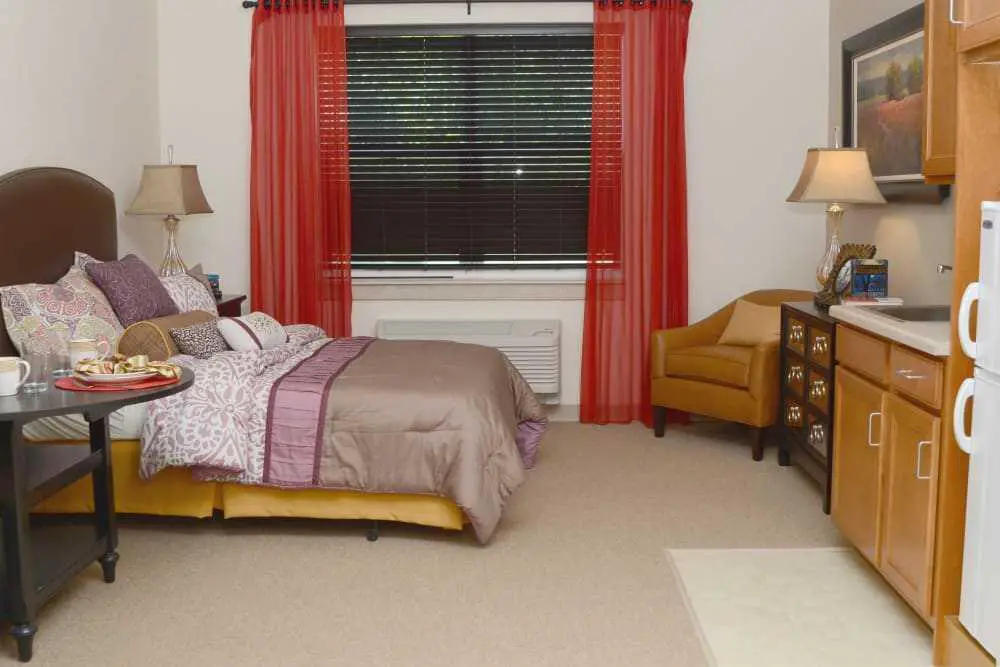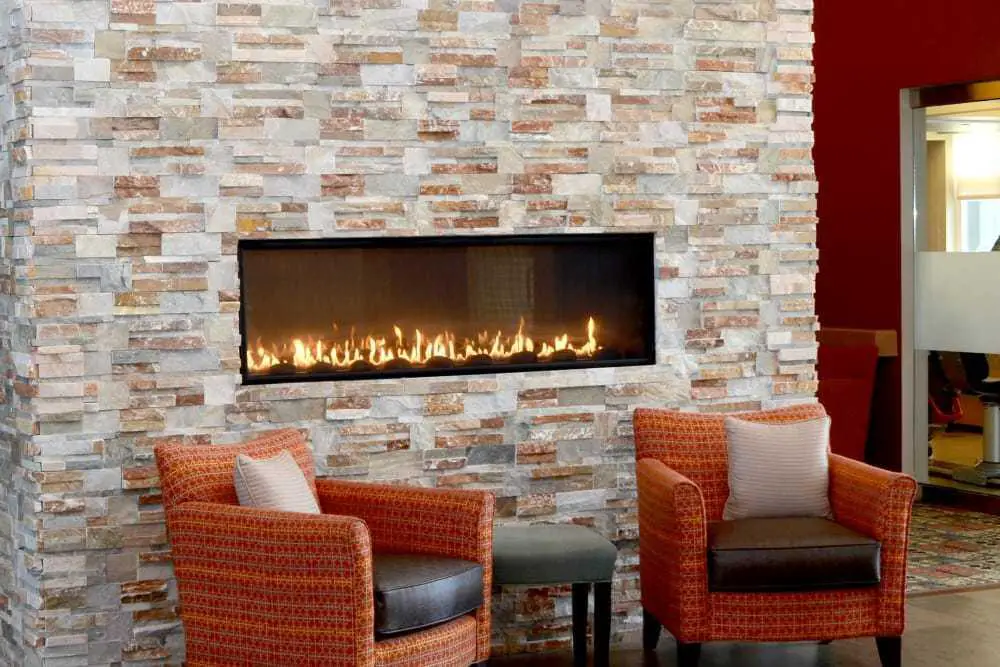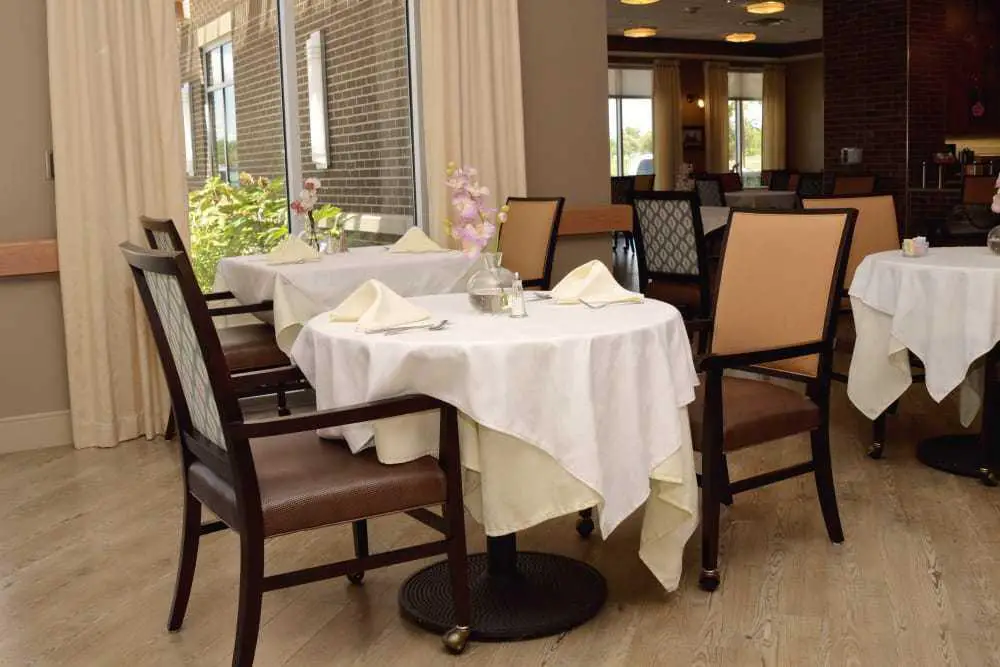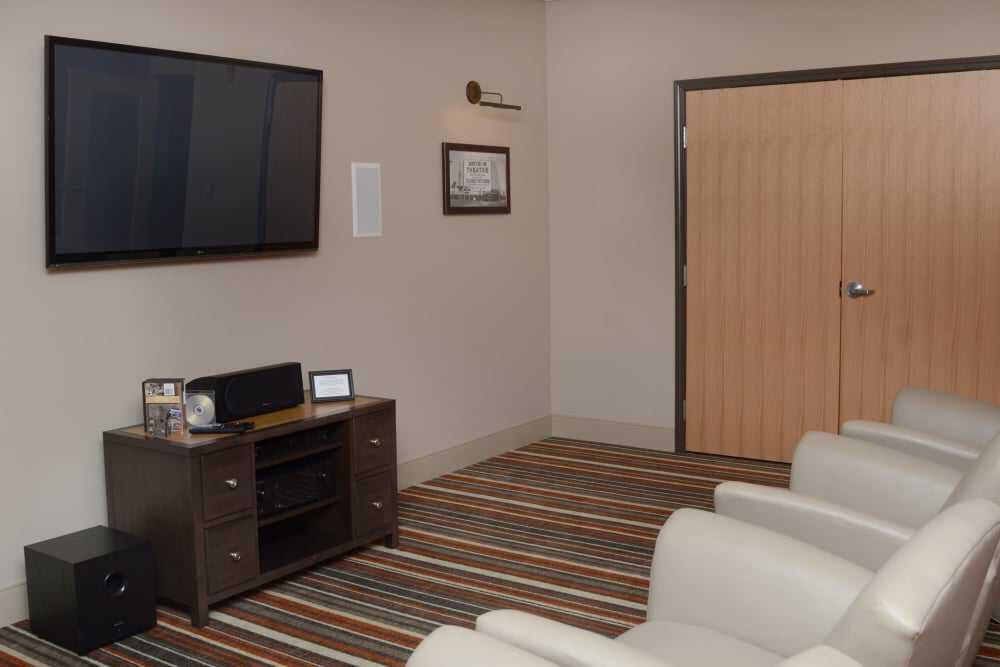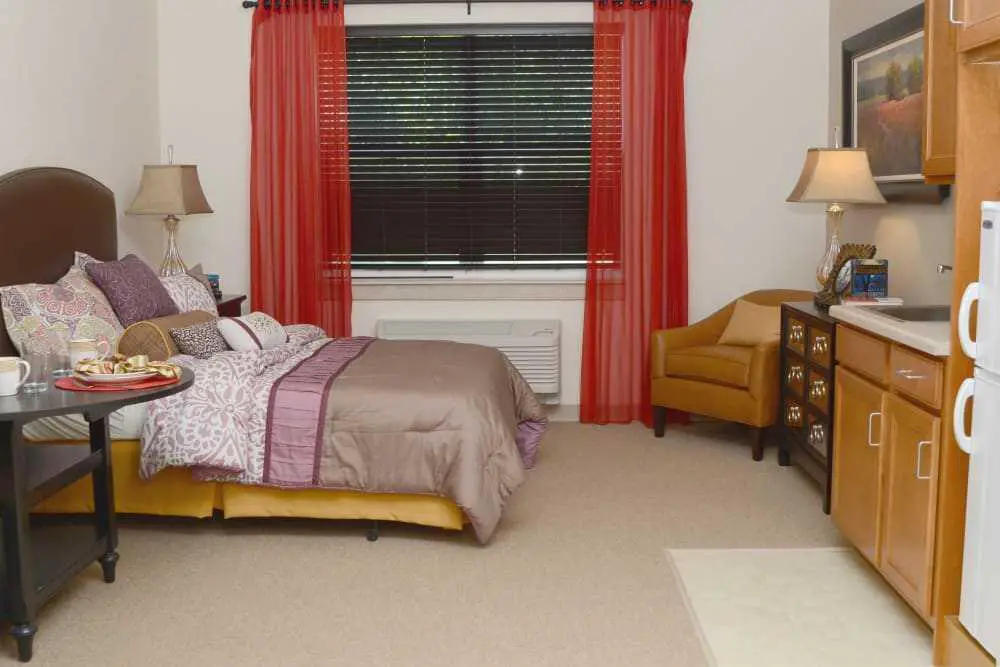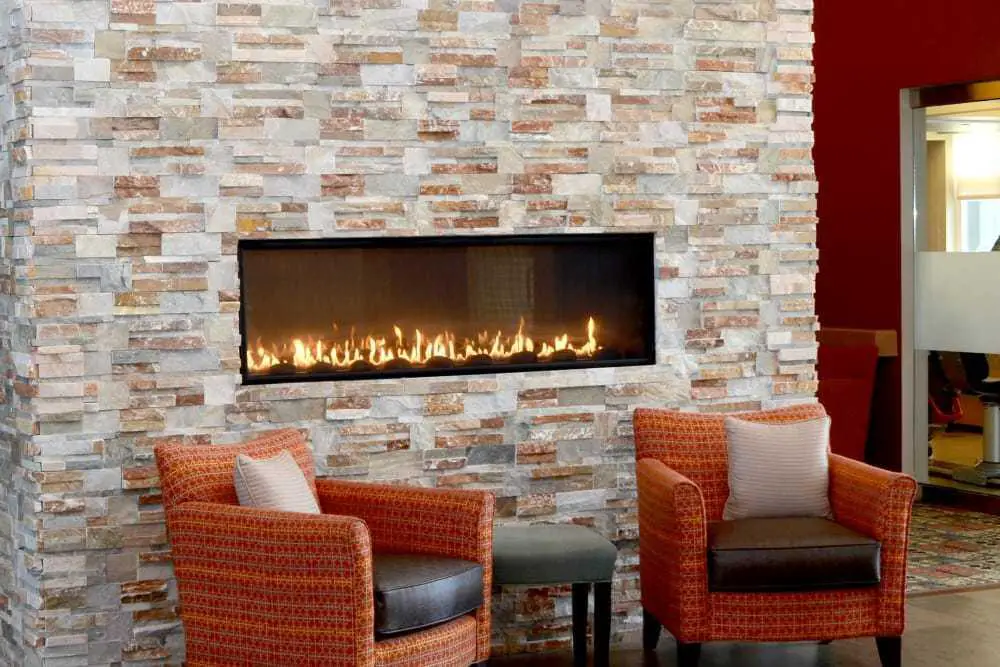 Indianapolis Senior Living Near Me