Bordering Ohio, Richmond, IN, is a city rich in history; full of interesting sights and friendly people. It's also the home of Forest Park Health Campus, a Trilogy Senior Living Community that provides exceptional senior living services in a graceful setting. Have household tasks begun to weigh you down? Come join our supportive community, where we offer Assisted Living, Skilled Nursing, and Short-Term Care lifestyle options. Stroll our beautifully landscaped grounds, visit with neighbors in our restaurant-style dining room, or snag a spot in one of the many cozy conversation areas of our campus. Both our staff and residents will welcome you with traditional Midwest hospitality.
Forest Park Health Campus offers plenty of options for Short-Term Care, too. Our Short-Term Care options give you the flexibility to get the care you want for just the time you need it. Still recuperating after a hospital stay, a fall, or an injury? Our Rehabilitation services can help you recover so you feel ready to return home. Caregivers can take advantage of our trusted Adult Day and Respite services, where we'll look after your loved one while you're at work, taking care of other matters, or simply need some daytime support.
Do you or a loved one need help managing your medications, assistance with dressing, or getting around? Our team of compassionate caregivers can make a world of difference by providing support in all of these areas and more, whether you choose our Assisted Living or Skilled Nursing neighborhood. Our Assisted Living option lends you a helping hand with daily tasks, giving you as much independence as possible to pursue the programs and activities we offer that interest you. Our Skilled Nursing option provides the same access to our events calendar with an added level of support from our team so you can get the care you need, when you need it.
At Forest Park Health Campus, we have a long lineup of Signature programs to engage and entice our residents. Our popular Lifelong Learning program offers classes in a wide variety of subjects, from history, current affairs, and international studies, to art, language, and science to keep your brain buzzing. Expand your mind in our Mindful Moments program, which supports cognitive health. Those who love to work with their hands will appreciate our Artisans activities, while Music to My Ears brings the joy of music to our residents. Whatever your interests, you can bet we have a program to match. If you feel something happens to be missing, tell us and we'll do our best to make it happen for you!
Each meal at Forest Park Health Campus is prepared with care, and every dish is as nutritious as it is delicious. Our team can cater to your special dietary needs to make sure you're getting a meal that's not only tasty, but good for you. Plus, meal time at Forest Park Health Campus is a time to get social! We encourage residents to move around the dining room to make new friends, and get to know our staff. Our chefs take time to engage with our residents by creating special Themed Dinners, making a fuss over birthdays, and judging staff cook-offs in our Culinary Olympics. Enjoy dining in a space where smiles and laughter are as much a part of the daily menu as good food.
Spend more time doing what you love when you take advantage of the services available at Forest Park Health Campus. From move-in assistance to help with everyday tasks, we're here to lend a hand.
At Trilogy Health Services, we promise that our customer service will exceed your expectations.
+ Read more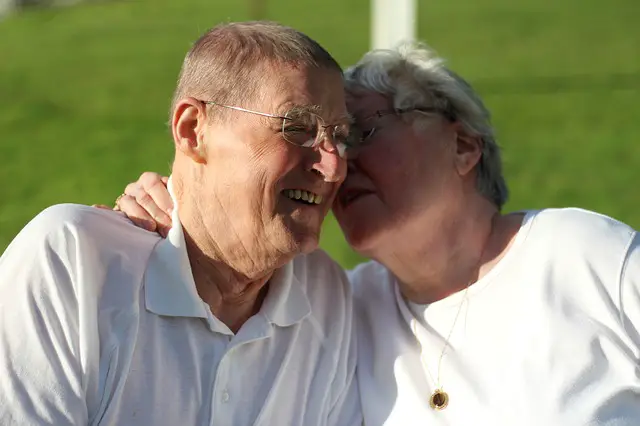 Our design team is currently searching for photos to post for this listing.  If you represent this community and would like photos to appear sooner, please contact us at photos@FindContinuingCare.com.