Nestled on a quiet campus with beautifully landscaped grounds and fragrant flower gardens, Brookdale Overland Park is the place where you can exchange the everyday burdens for a lifestyle rich in genuine relationships, quality care and activities that engage your interests, passions and purpose. From assisted living and memory care to skilled nursing and rehabilitation all under one roof, you can easily transition among levels of care without skipping a beat.
With peace of mind knowing you won't need to uproot your life if your circumstances change, you can fully invest in exploring what it means to live with redefined independence. Because our care team is available on campus 24 hours a day, seven days a week, you can enjoy fewer worries while indulging in more life.
Each day begins anew here at Brookdale Overland Park. With an action-packed community calendar that offers a wide range of activities and clubs, you can engage with friends and neighbors who share your interests. Whether you want to strap on your shoes for an excursion into town, join a competitive Wii bowling tournament or attend one of the weekly devotional services, you are never far from good times and even better company.
From the moment you set foot in the light-filled lobby with its elegant stone wall feature, beautiful street lamps, and secondary entrance that looks like something out of a charming storybook, you will feel right at home. Surrounded by comfort and convenience, you can enjoy more than 40 resort-like amenities that allow you to embrace everything senior living has to offer with newfound passion and excitement.
With more than 10 floor plans ranging in size and shape, you are sure to find a senior living apartment that suits your needs and gives you with that cozy home sweet home feeling. Each one of our private residences are designed to feel and function like a home so you can have a wonderfully pleasant place to retreat during the day if you need a nap or a little R&R.
Because we approach senior care from a holistic perspective, fitness and wellness programs are a vital part of life around here. You can find seniors, from assisted living and memory care residents to those in skilled nursing and rehabilitation, participating in everything from age-appropriate strength and flexibility classes to weekly walking clubs.
No matter which care community you are in, you are in for a real treat when it comes time to sit down for a meal. Our chef-prepared menu options, which are presented on dementia-friendly menus for our treasured residents in memory care, are served in a bright and cheerful dining room with on tables covered in linen tablecloths and featuring delightful centerpieces. Whether you want to meet a friend here for coffee or enjoy personal dining assistance from one of our care team members, you can't go wrong when it comes time to savor a delicious and nutritious meal.
Because we offer assisted living, memory care and skilled nursing and rehabilitation, we re known as a continuing care retirement community (CCRC). If your needs change over time, we can easily accommodate you without the hassle of transitioning to another community. With fewer financial concerns and fear of having to adjust to a new environment, team and neighbors, you can settle in and embrace exceptional senior living with ease.
For added peace of mind, we maintain a 24/7 care team, keypad entry, 24-hour security system and emergency response in each room. No matter what life may bring, you or your loved one will always be in good, safe hands.
We've also expanded our skilled nursing program to include a newly renovated space and care approach that serves people living with Alzheimer s and other dementias. Our new dementia-friendly skilled nursing and rehabilitation program features a secured, tech-enabled environment with state-of-the-art features, as well as research-based care that s geared specifically toward the engagement and support of those with dementia.
+ Read more
Full Screen Gallery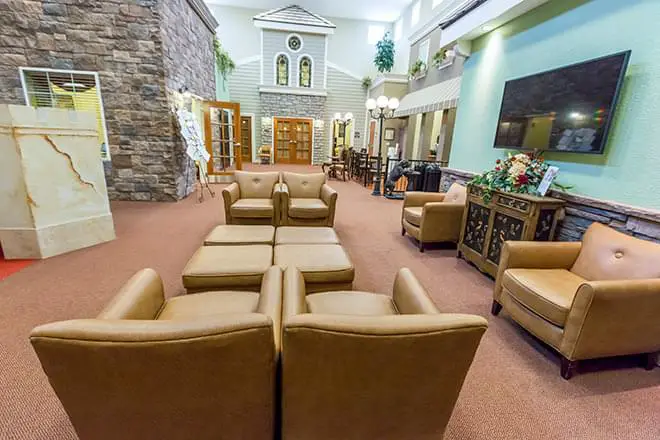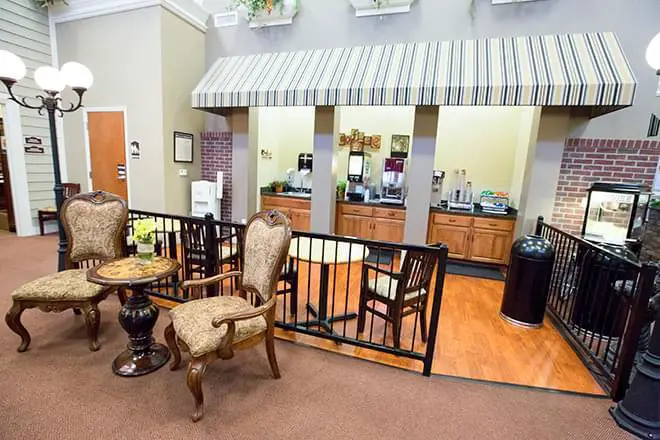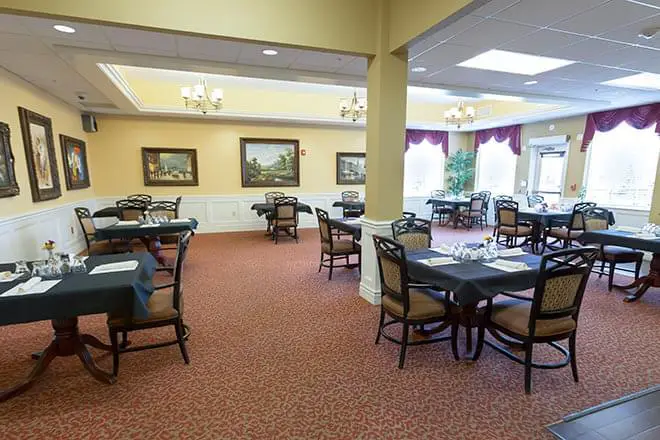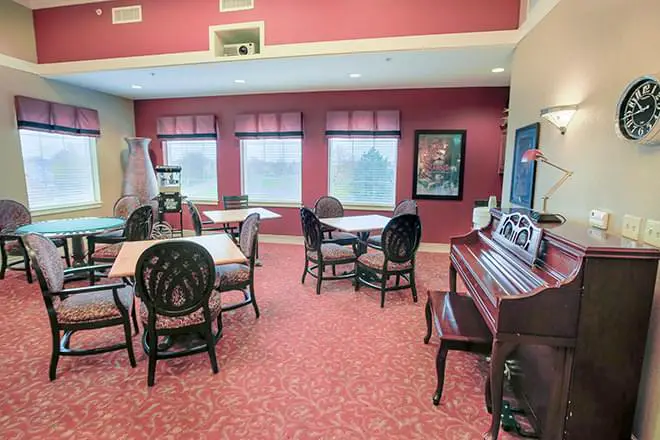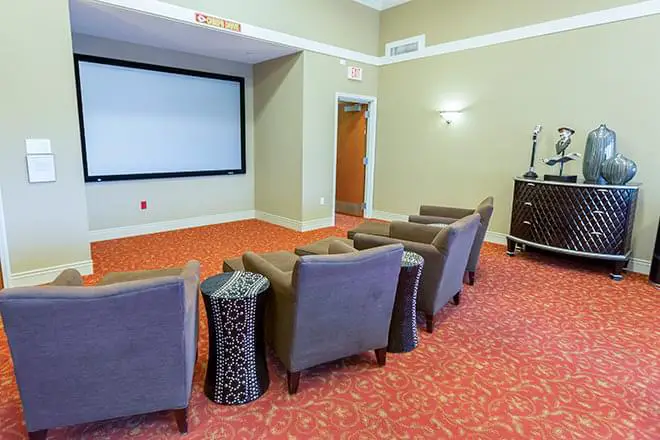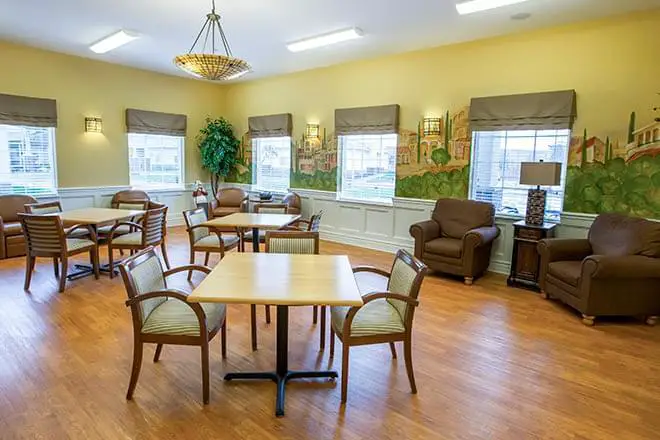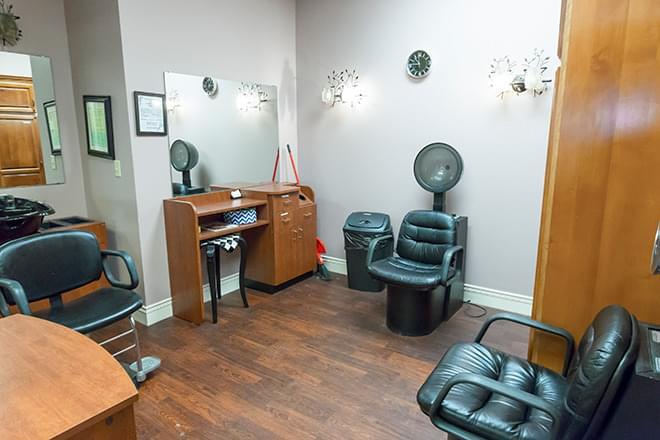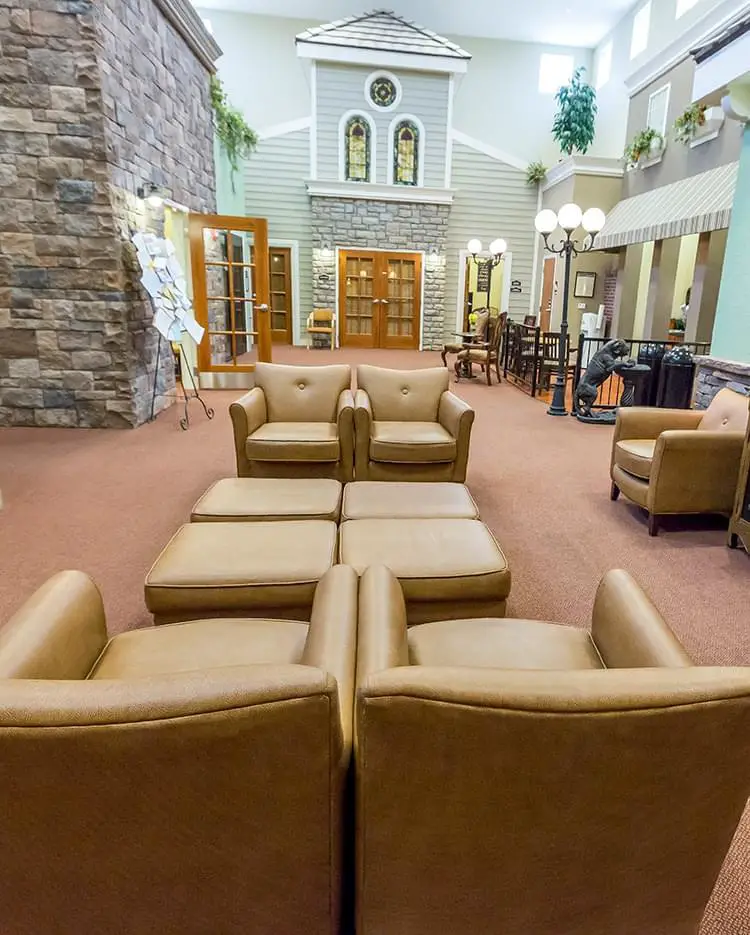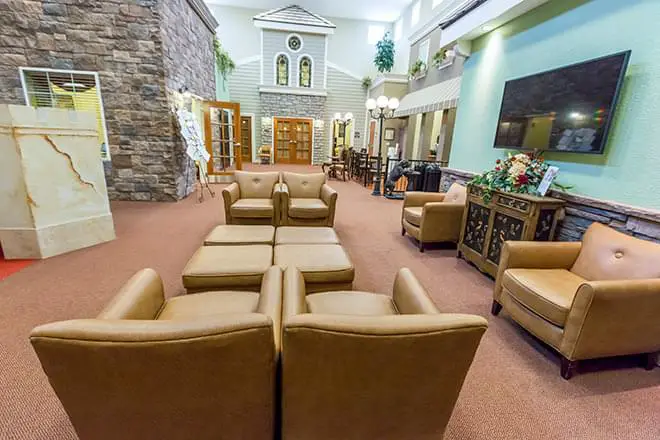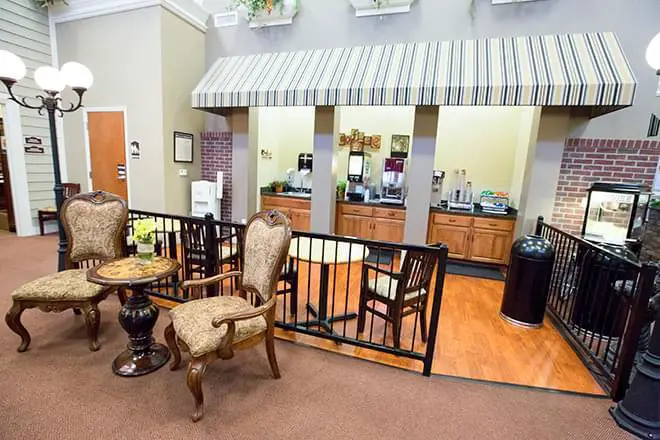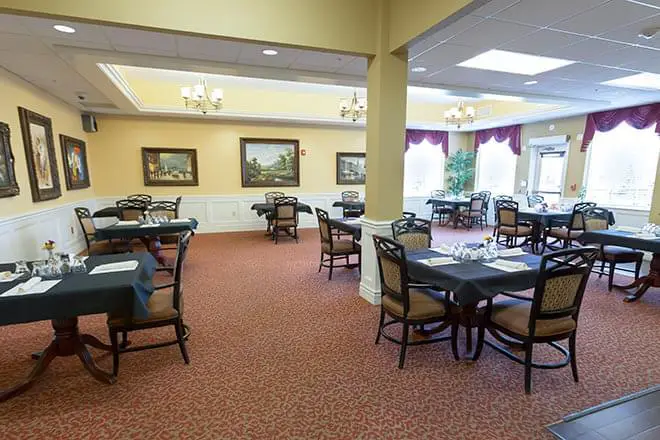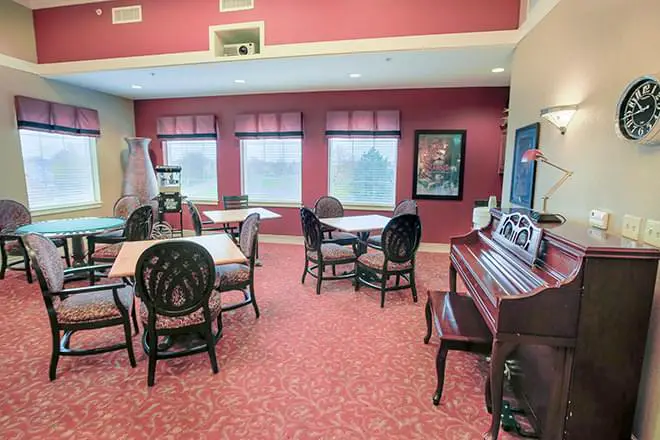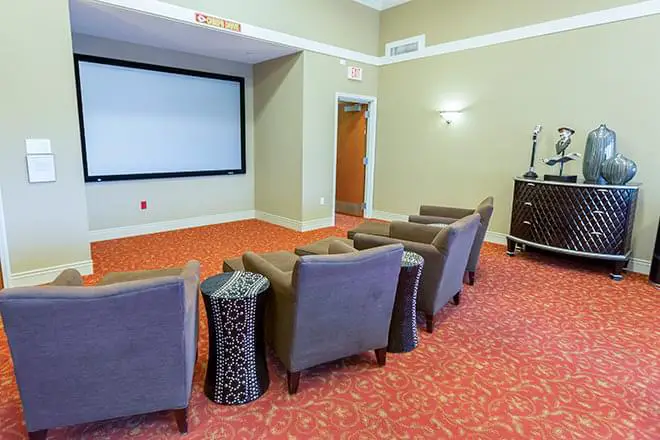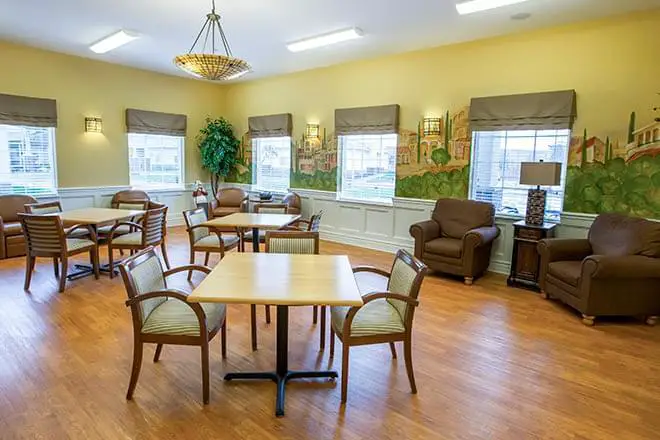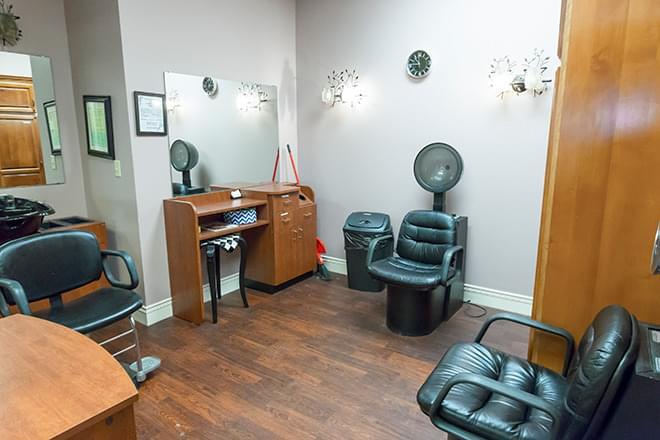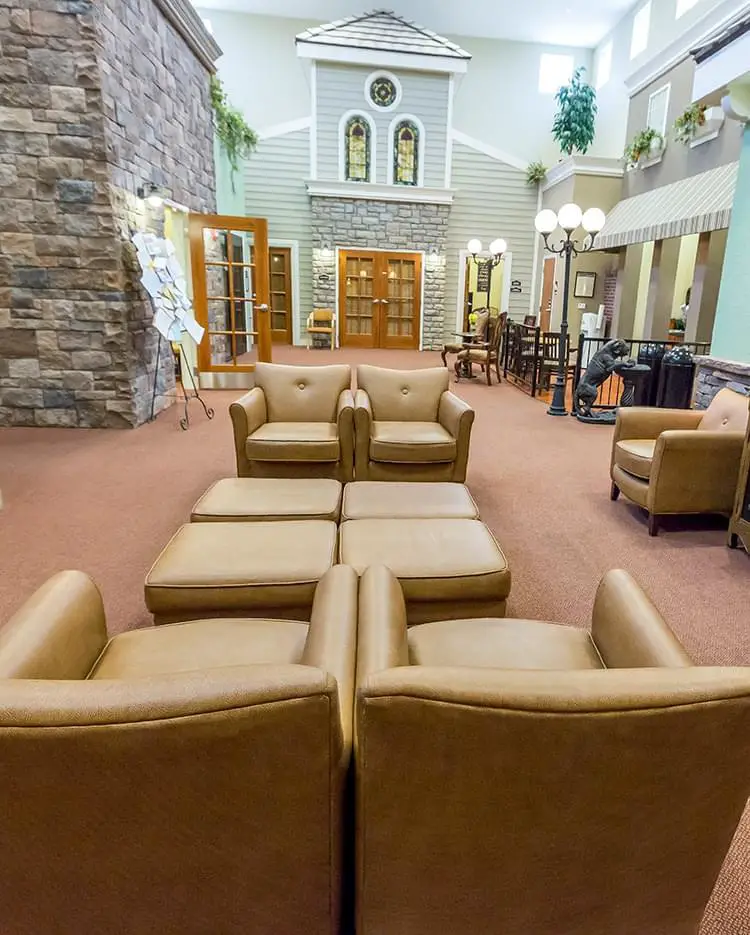 Additional Media
Videos
Video Transcript
Title: Brookdale Living | Trailer
Time: 1 min 53 sec

Description:

Visit our Website: At Brookdale, we offer much more than a place to stay — we offer a place to live well. Our residents share some common values: to be recognized as individuals, to lead lives with a sense of purpose, and to maintain connections with the people and interests that are meaningful to them. Because we're passionate about enabling those values, we are constantly innovating new and better ways for enriching the lives of our senior living residents. Choosing the right senior living community goes beyond price and location. Your loved one deserves to have a high quality of life. We believe you won't find any place that does this better than Brookdale. While senior care decisions can be challenging, we're dedicated to making it easy for everyone. Call or visit our website and let us help find the right community for you. To keep learning more and to stay up to date with what's happening at Brookdale, subscribe to this channel! Connect with us: : : :

Transcript:

come on in and experience everything Brookdale has to offer here you will find a place where you have the opportunity to be the very best version of you no matter your age our approach to Senior Living may go beyond what you think here you will find it possible to live an engaging lifestyle to lead your life with a sense of purpose and create connections with people but you have so many times throughout your life when you live at home you spend a lot of time taking care of your house when you live in a book Dale community you do what you please have your own space big enough to host your family socialize with people you like to do what you like to do cook your own meals or that our chefs create them for you do you ever get bored at home at Brookdale there are so many activities you just might think you're on a cruise ship in fact this is a place where wishes really do come true at Brookdale every community has a special group of people who are there to care serve and support you our associates associates whose job it is to plan fun events and those who prepare meals or those who provide individual care for them it's not just a job it's a calling so enjoy yourself and leave the details to us how old would you be if you didn't know how old you were because we believe no matter your age you never stop growing you

Video Transcript
Title: Brookdale Living | About Us
Time: 2 min 10 sec

Description:

Visit our website: At Brookdale, our priority is you. Let us help you embrace all that life has to offer in your retirement. Stay active, discover new hobbies, and do things you may have never thought were possible. We have senior fitness classes, games, social clubs, and sometimes, we'll have the events delivered right to you. You might even want to go on one of our planned outings around town! All while receiving some of the finest care senior living has to offer. Live in one of our many Senior Living Communities that are not only designed to care for you, but are designed to engage and help you continue to grow. There are over 1,000 Brookdale communities to choose from so we are confident there is one that's right for you and your loved ones. While senior care decisions can be challenging, we're dedicated to making it easy for everyone. Call or visit our website and let us help find the right community for you. To keep learning more and to stay up to date with what's happening at Brookdale, subscribe to this channel! Connect with us: : : :

Transcript:

can you believe how much senior care has changed they're more like resorts where you can relax and participate in fun activities designed with you and your family in mind at Brookdale let us guide you on your newest adventure that will have you doing things you didn't know you were capable of you know that conversation you keep putting off well we know it's hard to talk about the next chapter so we make every effort to make it easy for you we start by asking what does compassion excellence respect and integrity mean to you well it means everything to us here at Brookdale and we listen listening helps us answer any questions or concerns you may have about senior living together we team up and plan the best way for you to enjoy life this trusted relationship is maintained in over 1,000 communities nationwide so you can live just about anywhere you want we have 80,000 passionate associates ready to work for you they've made Brookdale the industry leader and dedicated senior care every day they'll connect with you in a personal way and make sure that you're engaged and included I want you to know that Brookdale is more than a progressive community we're a community with a vision a vision that is continually improving senior care at all levels for you I know Senior Care decisions can be difficult which is why we're dedicated to making it easy for you if you'd like to know more please call the number below or visit our website we would really appreciate it if you would like this video and subscribe to this channel

Video Transcript
Title: Brookdale Living | Amenities
Time: 2 min 22 sec

Description:

Visit our website: When you're at Brookdale, then you're at home. It's our goal to make sure our senior living communities have everything you need to be comfortable, happy, and energized. And our amenities allow us to do just that. From home-style cooking, to pet-friendly living, to game rooms, to swimming pools, our amenities will help you feel at home and bring your interests to life. Or help you discover new ones. And of course, our best amenity has always been our associates. At Brookdale, you receive the care and attention you deserve because our associates take pride in the care they give. Senior care isn't a job to our associates, it's a calling. They're passionate about your well-being and go above and beyond to help you live your best life. While senior care decisions can be challenging, we're dedicated to making it easy for everyone. Call or visit our website and let us help find the right community for you. To keep learning more and to stay up to date with what's happening at Brookdale, subscribe to this channel! Connect with us: : : :

Transcript:

What are the top three amenities that every senior is looking for? Maybe you think it's swimming, dancing, and bowling. Well, let's start with what we consider our top amenity and the one that we believe is the most important; our associates. [Music] Every day our associates make the biggest impact by taking pride in the care they give. They go above and beyond to help you focus on a life you want and never miss an opportunity to do something you love. They're like a winning team trained to provide the quality of care you've earned and deserve. And they work with you; amazing. And here at Brookdale you're gonna get some perks that you may not have had at home. You're gonna just love it. These amenities were designed to encourage you to keep active and social so now you can train for that race or finally become an expert on social media and keep connected with friends and family. Through our programs and excursions we make it a point to bring your interests to life, reflecting your talents and personality. Most of our Brookdale communities offer amenities that will keep you energized and full of life on this next wild chapter of your life. We've got parties to go to and accommodations for your furry guests. And don't worry about that home-cooked meal, we've got something special for you. You're going to love the amenities and they're unique for every community. They're based on people just like you and the things you love most. I know Senior Care decisions can be challenging, but our amenities and associates should make it easier for you to come home to Brookdale where we put your health and well-being first. If you would like to know more please call the number below or visit our website. We would really appreciate it if you would like this video and subscribe to this channel. [Music] [Music]