Brookdale Morehead City
Morehead City, NC - Assisted Living
Community size: Large (26-100)
Brookdale Morehead City offers the sense of community you ve been seeking, in a beautiful location. We provide both assisted living and Alzheimer s and dementia care in the coastal town of Morehead City, N.C., just a short drive from North Carolina s famed beaches and Cape Lookout National Seashore.
As an assisted living resident, you can fill in your social calendar and focus on the things you enjoy, and we ll provide just the right amount of personal assistance and care to make your life easier. Should your needs change over time, and you require memory care, you have the security of knowing you can remain here, in your home, without leaving familiar surroundings. And there s always the security of knowing that our staff is on-site 24 hours a day, seven days a week.
As an assisted living resident, make new friends while you engage in life-enriching activities centered around your own unique hobbies and interests. Learn a new creative outlet or show your competitive spirit at cards or board games. Work on your physical fitness with our B-Fit exercise program or join a club. Sip and chat at coffee socials or try your hand at gardening. Join us on outings to local retailers, restaurants and attractions, such as the Morehead City waterfront, Carteret Community Theatre or the North Carolina Maritime Museum in nearby Beaufort. Sometimes we take drives just to enjoy the beautiful North Carolina scenery. With an ever-updated events calendar, there s always something that will pique your interest.
When you walk through the front door of Brookdale Morehead City, you immediately notice the warmth and welcome of our community, beginning with the calming colors, bright interior and home-like furnishings. Your comfort is important to us, so our common areas, including the fireside living room, sunlight-filled TV room and well-stocked library are perfect for chatting with friends or settling in with a good book. With monitored entries and exits and an enclosed courtyard and patio, our memory care residents remain safe while having complete freedom of movement.
You ll choose the apartment that best suits your needs from studio, one-bedroom and two-bedroom floor plans. All apartments are on one level for easy access and each has a private bath and large windows to let in abundant natural light. Some have a kitchen. If you either don t want to live alone or wish to save on rent, you can move into a friendship suite, in which two residents share an apartment. Bring along your favorite furniture, cherished keepsakes and photos so your home reflects your unique style.
Our memory care residents receive a gentle daily structure tailored to preserve their abilities, encourage the use of their current skills and help them maintain their quality of life for as long as possible. They benefit from fun brain games, fitness guidance and activities such as dancing, pet therapy, sing-alongs and outings all carefully designed to provide them with a sense of purpose, meaning and belonging, even with advanced expressions of the disease.
Our fine dining experience is prepared by a chef who serves three nutritious restaurant-style meals and several snacks each day. You ll choose from such tasty and refined dishes as apple-stuffed chicken, cacciatore braised beef and crab cakes. To avoid any confusion or added stress, we keep mealtimes very routine for our memory care community.
Our assisted living lifestyle provides all the independence you want and a helping hand when you need it. We can get you started, perhaps in bathing, dressing or managing medications. Then we step out of the way of your daily living.
If a resident ever should need a deeper level of assistance, it s an easy transition into our memory care program, which is deeply rooted in a person-centered approach focused on creating feelings of belonging and purpose for your loved one. With gentle guidance and visual reminders, we provide a secure, safe place that meets them where they are and allows them to flourish even with advanced expressions of the disease. While your loved one benefits from our care, you ll have peace of mind knowing there is trained staff on-site 24 hours a day, seven days a week.
See More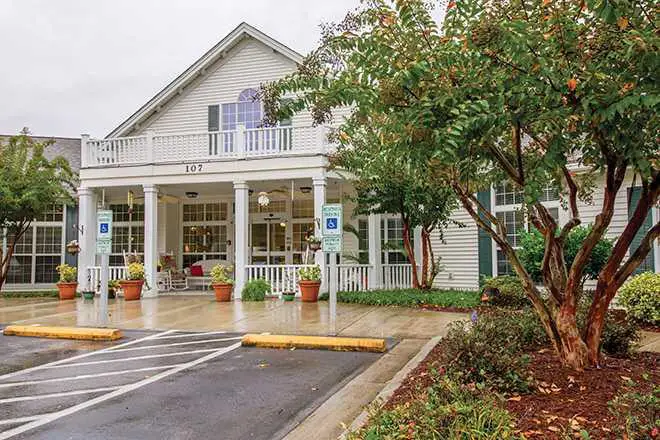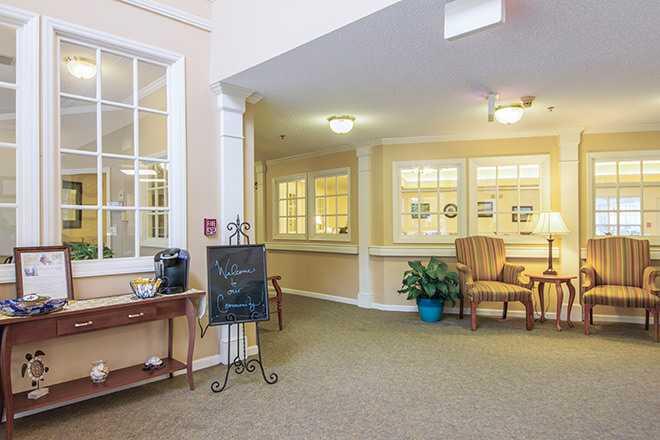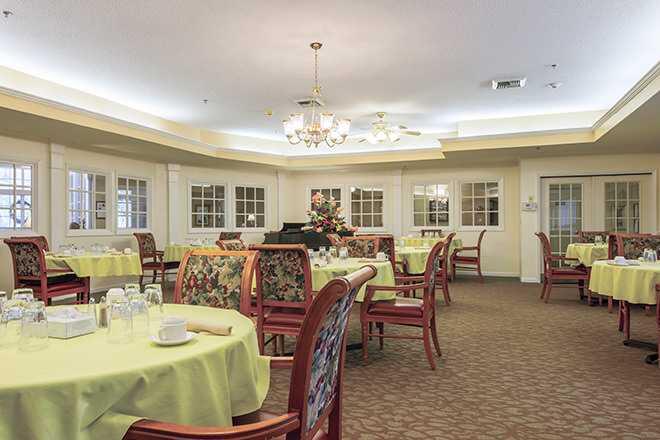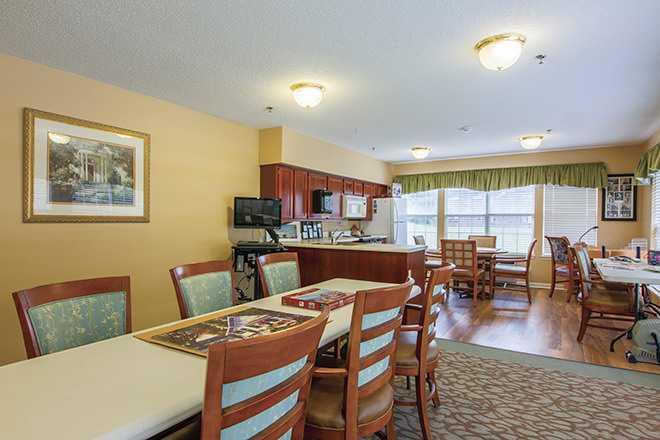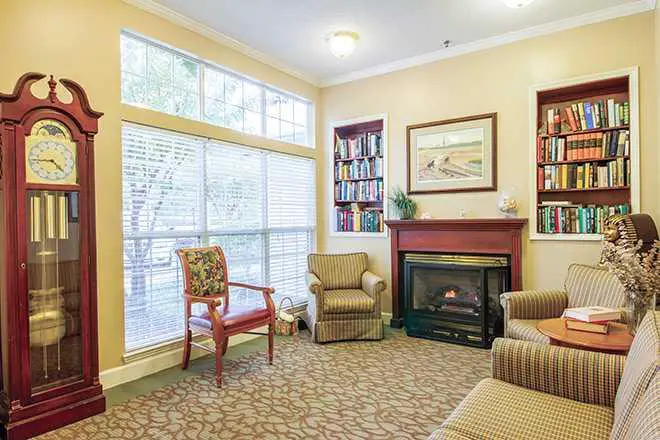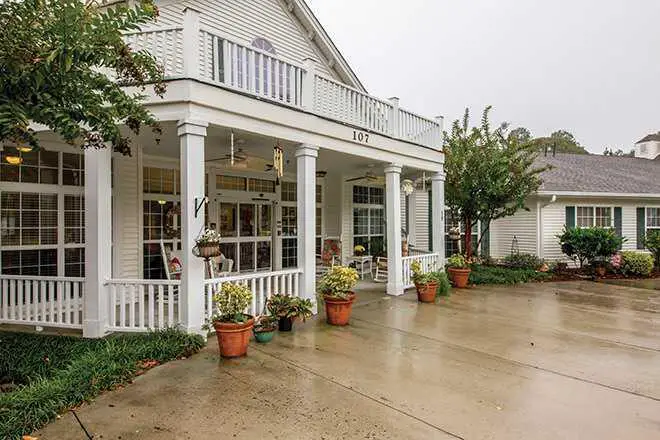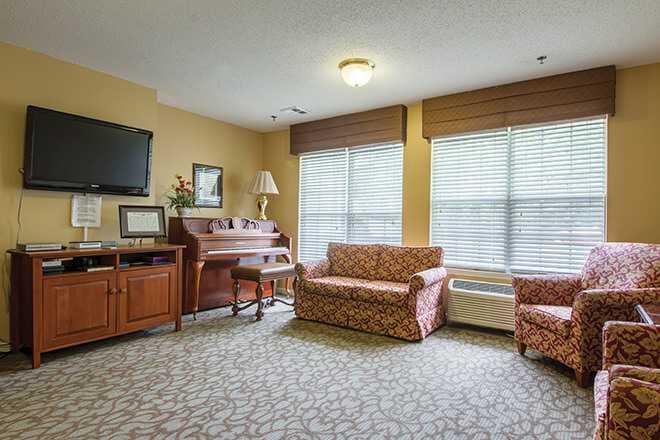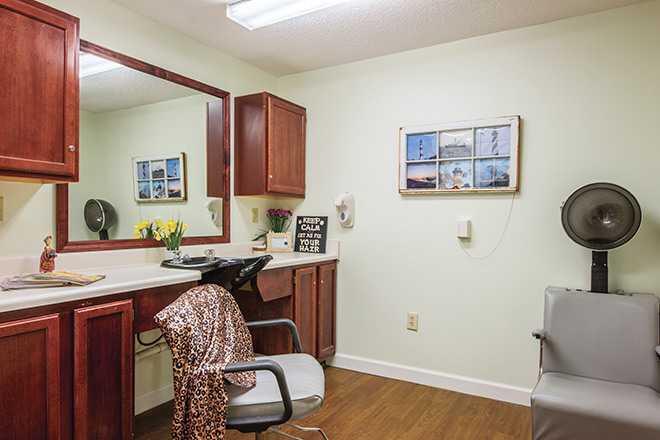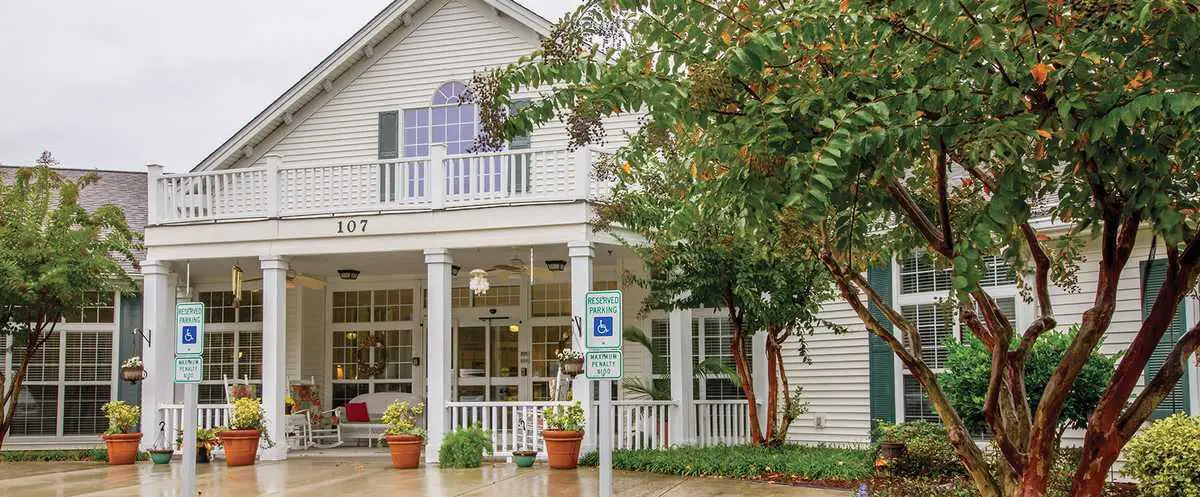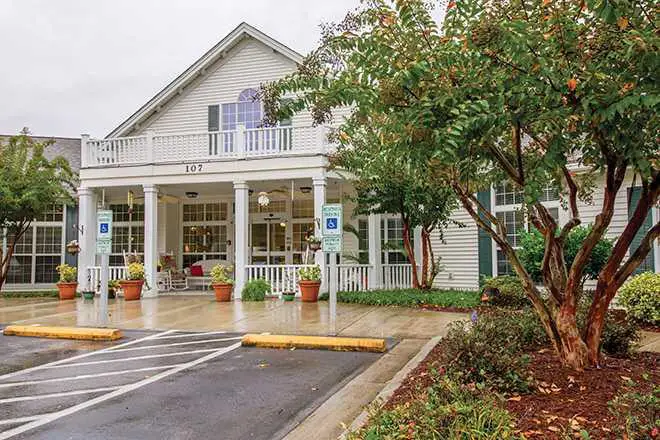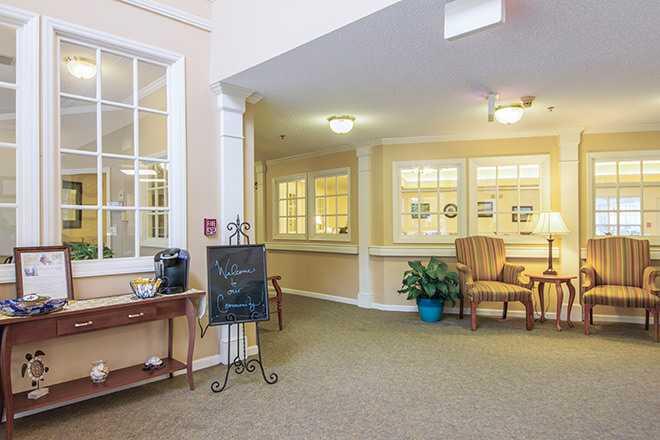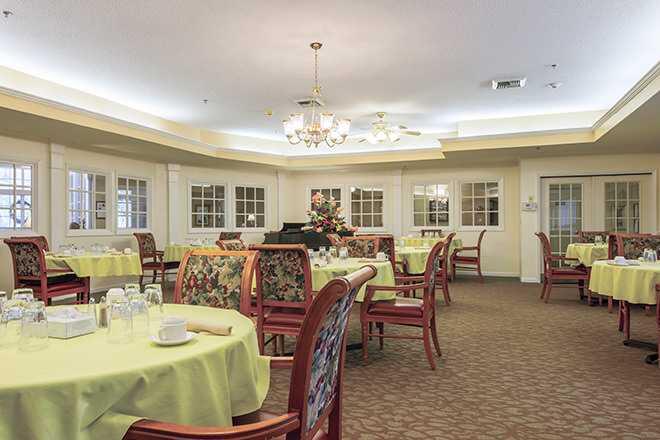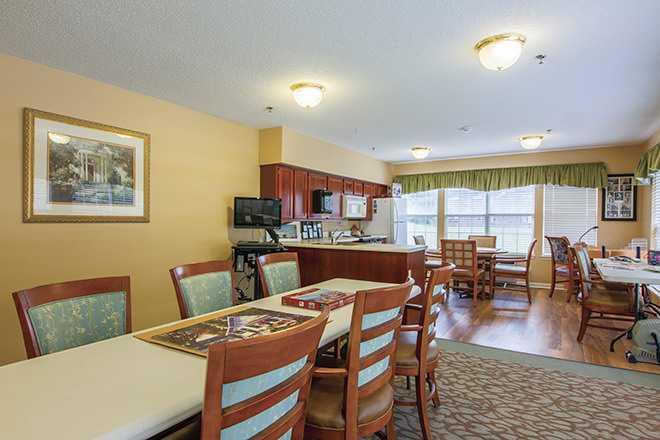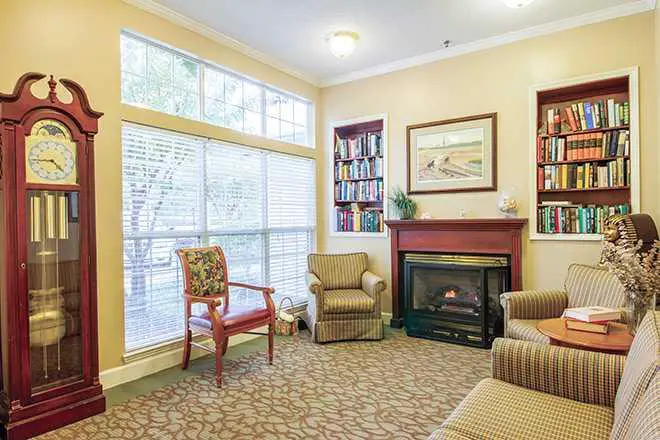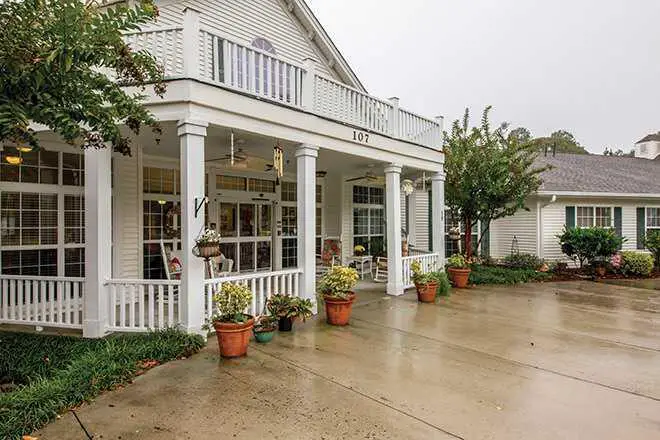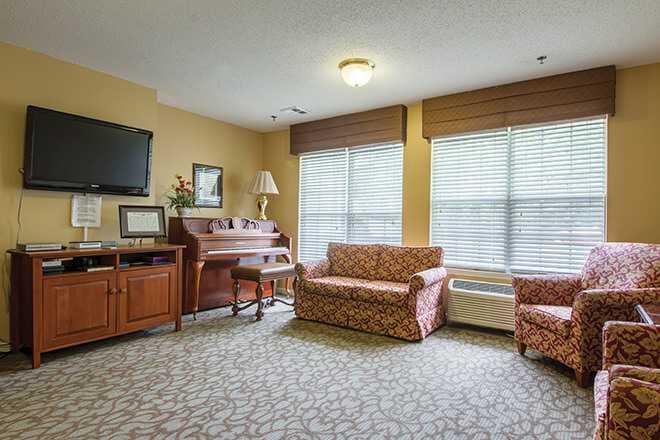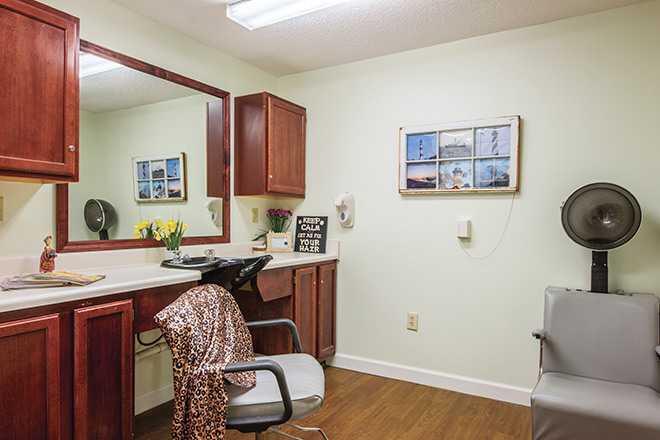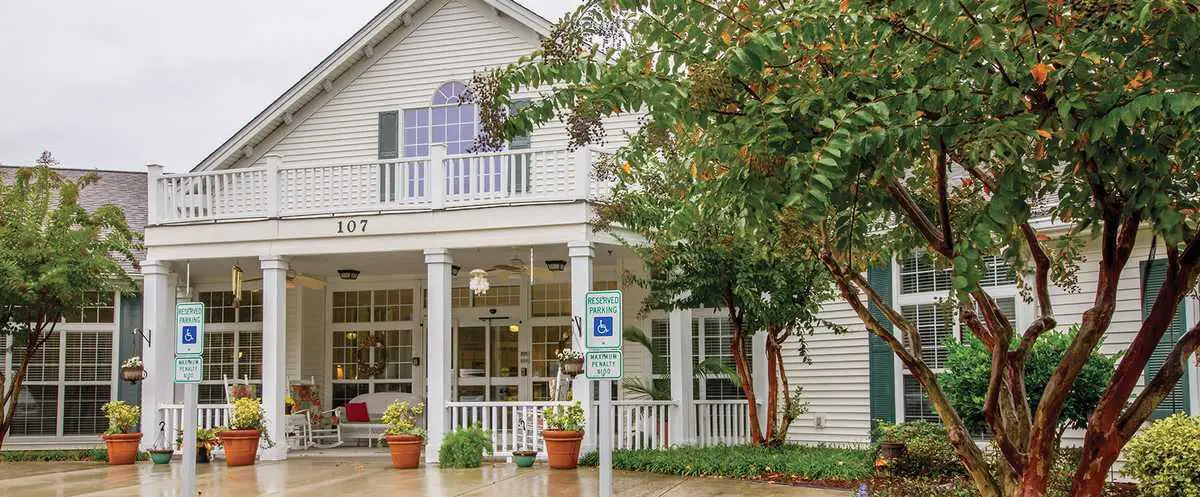 Morehead City Senior Living Near Me