Cranford Rehab and Nursing Center
Cranford, NJ - Assisted Living, Nursing Home
Community size: Large (26-100)
Cranford Rehab and Nursing Center is dedicated to meeting and exceeding the needs of every individual in our care. Our goal is to enable each resident to be as independent as possible. We are able to accomplish this goal with our 24-hour skilled nursing staff and highly trained and dedicated rehabilitation staff. Cranford Rehab and Nursing Center provides quality care in an environment which empowers residents to continue to lead happy and meaningful lives.
Cranford Rehab and Nursing Center is a 200 bed skilled nursing facility located in Cranford, N.J. providing expert short term rehabilitation and long term care. We offer advanced rehabilitation following orthopedic surgery, stroke, heart attack or traumatic injury. Cranford Rehab and Nursing employs an experienced staff of doctors, nurses and therapists to ensure the highest standard quality of care and outcomes.
We offer caring and progressive rehab options for residents requiring short term skilled nursing rehabilitation. Our rehab program is also supported onsite by two Physiatrists. Our goal is to reduce hospitalizations and achieve optimal function for our residents.
Skilled therapies are available seven days a week:
Physical Therapy
Occupational Therapy
Speech, Language Therapy
Pain Management
Ultrasound
Electric Stimulation
Ambulation Program
Balance Training
Transitional Training (including independence in activities of daily living and self-administration of medication)
With a dedicated wound care team and 24/7 skilled nursing care, we can manage simple to complex wound needs. Our wound care team leaders include Physicians, Nurse Practitioners, Wound care Nurses, and licensed Dieticians. Our Medical Director oversees the program.
Our wound care services include the following:
Simple/Complex wound care
Dressing changes
Wound vacs
Debridement care
Physical therapies
Occupational therapies
Dietary considerations
Special mattresses/beds
Cranford Rehab and Nursing Center provides quality long term care services for individuals who require the security of 24/7 supervision. Daily activities from Bingo to religious services stimulate the residents' need for social interaction, mental, and physical stimulation.
The Dietary staff provides three quality meals and a daily snack based on resident preferences. Resident independence is encouraged but for those who need assistance with activities of daily living, the facility provides 24 hour nursing services, physician services, and medication management.
Our resident council provides a vehicle for residents to participate in decision making and makes Cranford Rehab and Nursing Center a wonderful place to live. Residents and families are encouraged to make Cranford Rehab and Nursing their home by decorating their room with personal items, photographs, and hobbies.
Our common space allows residents to stay connected through Wi-Fi access, expanded satellite television service, and social interaction with visitors and other residents.
Cranford Rehab and Nursing Center values fun both within our facility and beyond it. We offer a variety of stimulating recreational activities that encourage each resident to stay active both mentally and physically, as well as allow everyone to engage with other residents, staff and visiting family members. Whether residents are looking to enjoy some fresh air or take in a few cultural events, they'll always have options with us.
We offer the following:
Outings
Music Concerts
Table Games – Bingo, Bunco, Horseracing
Dice Games
Exercise – parachute, balloon volleyball, bowling, sit and stretch
Sensory Stimulation – beautiful nails and hand massages
Trivia Games
Word Search Games
Wii Games
Social Parties – Birthdays, seasonal, and holiday
Room Visits
Church Services – Non-Denominational
We offer the following:
Home cooked meals served restaurant style with three nutritious meals a day plus snacks. We cater to those requiring special diets as well.
Housekeeping services
Laundry services
Personal emergency call system
Free Wi-Fi
Walk in showers
Social, physical and spiritual activities
Beauty and Barber salon
We understand family is important to our residents. At Cranford Rehab and Nursing Center, we keep family visits flexible for everyone's schedule while ensuring each resident gets the time and space they want with their loved ones. Our facility includes great outdoor space and private rooms for family members to take advantage of.
+ Read more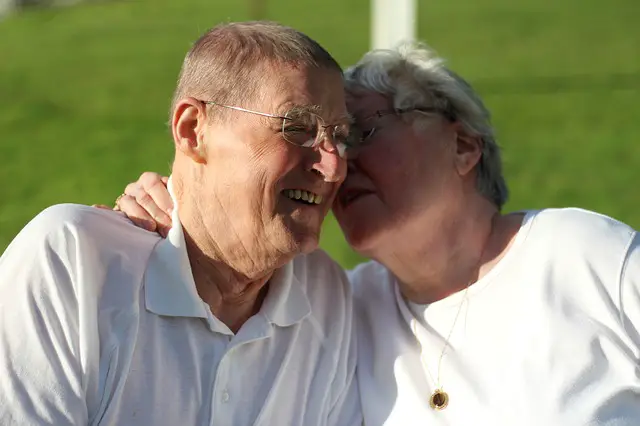 Our design team is currently searching for photos to post for this listing.  If you represent this community and would like photos to appear sooner, please contact us at photos@FindContinuingCare.com.