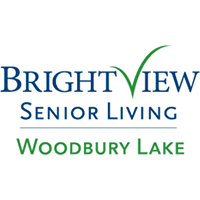 When you have worked hard your whole life, it's nice to let someone else do the work for you. Brightview Senior Living communities offer residents the lifestyle they deserve, plus respectful experienced assisted living or dementia care if needed.
Whether you are looking for senior independent living or assisted living support, or help with managing Alzheimer's disease or other types of dementia care, the experienced teams at Brightview Senior Living communities offer exceptional, supportive care. No matter which option you choose, you'll enjoy all the amenities offered in our beautiful senior living communities and the full calendar of events that come with our Vibrant Senior Living programs!
It can be hard to move away from your long-time home. When you move to a Brightview Senior Living community you're opening the door to more possibilities, independence, and choice. We provide residents with an all-inclusive lifestyle, amazing community amenities, vibrant daily activities, transportation, chef-prepared gourmet food, and much more.
Imagine a day where your only worry is what you'll choose to eat from our delicious menu. Or which movie you'll watch or what book you'll read. Or who you'll beat in a game later on. This is life at our Brightview Woodbury Lake senior Assisted Living and Memory Care community. Here, you can participate in conversations in any of our cozy nooks, enjoy happy hour in our upscale pub, or take a walk on our beautiful grounds. All this enjoyment, combined with the extraordinary senior Assisted Living and Memory Care that Brightview is known for, plus our no large entrance fee makes it an easy decision to make Brightview Woodbury Lake your next home! FORTUNE Magazine ranked Brightview Senior Living as the #1 Best Workplace for Aging Services in the Seniors Housing & Care category. This tremendous nationwide distinction showcases Brightview's commitment in providing the best resident experience in the Senior Living & Care industry.
+ Read more
Full Screen Gallery