Friends Home in Kennett
Kennett Square, PA - Assisted Living, Nursing Home, Independent Living
Community size: Large (26-100)
Friends Home is a non-profit senior living community that offers a variety of living options to help residents remain independent and active. For more than 100 years, Friends Home in Kennett has been a special part of historic Kennett Square. It's a place where life is comfortable, relationships are rewarding, and friends truly become family.
Our tradition of hospitality and caring began in 1898, when a group from the Religious Society of Friends ("Quakers") came together to serve the area's older adults.
Today, Friends Home offers a range of options for seniors including independent living, supportive independent living, personal care and skilled nursing.
A caring community is so much more than bricks and mortar, rooms and apartments, and yes, even more than a thoughtful staff and wonderful volunteers. It is programs and services that create an atmosphere  supportive of a life well-lived.
A pleasurable Dining Experience, enriching Activities for body and mind, the opportunity to live a Spiritual Life strengthened through worship, and an engaging, vibrant community life and cultural experience all make up the Lifestyle at Friends Home in Kennett.
Dining at Friends Home in Kennett is an experience to be remembered. Good nutrition is a cornerstone of health, independence and quality of life. Our Director of dining services received his training in culinary arts from the Culinary Institute in New York. In collaboration with our nursing staff and nutritionist, he evaluates residents' needs as well as likes and dislikes as he creates well-balanced, delicious menu choices. Snacks are always available and family and friends join residents for meals at a nominal cost.
Friends Home is a community that blends the vibrancy of younger, active residents with the needs of residents that have aged-in-place or joined the Friends family at an older age. The Gardening, Glee, Cooking, Cards, and Walking Clubs keep our residents in motion physically and mentally, as does daily exercise. Trips to dining venues, local shops and boutiques, concerts and plays, as well as shopping excursions (everyone's favorite) are scheduled throughout the month. Of course there are crafts and musical entertainment and cards and Bingo; and our wrap-around porch is legendary and enjoyed by all.
different persons. Our residents come from different backgrounds and cultures. Respecting that difference has always been an important aspect of life at Friends Home. Dining encourages residents to suggest recipes they perfected through the years in their own kitchens; Community Life meets with residents to encourage suggestions for trips or speakers.
The Chadds Ford Historical Society offers tours of colonial homes and life as it was known in the Kennett and Chadds Ford area.  We are fortunate to be within minutes of Longwood Gardens a botanical treasure, and we are an easy trip to Philadelphia or Lancaster County.
As new residents join the family they bring new and different perspectives on culture and heritage. Friends Home welcomes them all.
+ Read more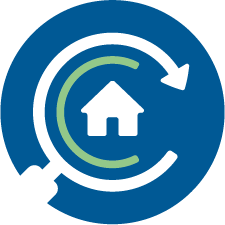 Full Screen Gallery