Located in beautiful Georgetown Texas, Wesleyan Homes has served Central Texas since 1962. Since then, Wesleyan Homes has built a new generation of facilities while continuing its rich reputation for providing incomparable services to senior adults.
The campuses of Wesleyan Homes offer multiple levels of assistance including Independent Living, Assisted Living, and Memory Care at The Wesleyan at Estrella; Nursing Care, Memory Care and Rehabilitation Therapy Services at The Wesleyan at Scenic, Hospice Services and Home Health.
+ Read more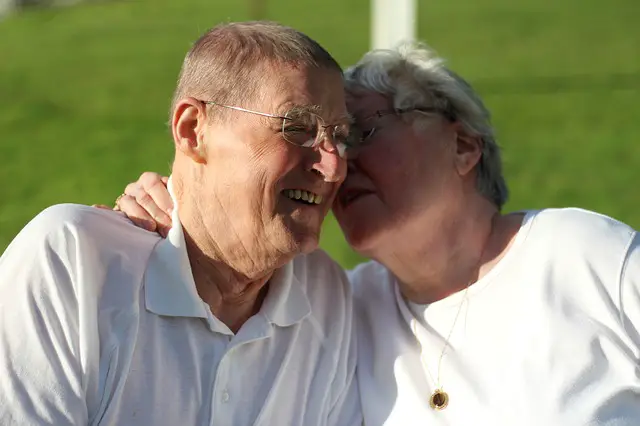 Our design team is currently searching for photos to post for this listing.  If you represent this community and would like photos to appear sooner, please contact us at photos@FindContinuingCare.com.
Additional Media
Videos
Video Transcript
Title: The Wesleyan Difference
Time: 11 min 21 sec

Description:

Description

Transcript:

we have an official mission statement but I'll put it in my own words and that's to have the very best of care in a place called home it is the residents home themselves we want to serve them exactly like they want to be served but it needs to be resident centered we need to give them every choice that we possibly can they need to be in charge of their life in a bit living is the best choice for someone who is ready to downsize from their current living situation they're ready to travel they're ready to have fun with friends if they don't want to do housekeeping anymore they don't want to do the lawn they don't want to cook for themselves anymore and they're just ready to come in and kind of take it easy so with the assisted living it is a campus where actually residents come that do require some type of assistance whether it be assistance with their activities of daily living showering dressing grooming assistance with medications the scenic campus is designed to treat and care for residents whose clinical needs have risen to the level where it's just become too difficult if not overwhelming in some cases to take care of them at home to work with wesleyan homes a lot of times we feel or say we have to have a special calling to do this I have the opportunity to touch many lives and not just the residents but also the families this is an answer to prayers for many people we have waiting lists and the families want to make sure that their parents are in a place where there are comfortable where they're making friends where they're being taken care of and they can feel confident leaving them with us I truly try to to have families and residents not remember what I say but remember how I make them feel every day and that is is a colleague it's truly how we give our care every single day to each and every one of our residents I believe that God brings you to where you're at at any moment in time for purpose and I think it's our responsibility and my responsibility to be acutely aware of what that purpose may be they have a heart for the work I think God has brought us some special people and the elders that we serve I think bring the best out in us and that's the blessing and I'm so happy to show my friends and my family Wesley and it's such a lovely place in the staff is so friendly the thing I like best about living at the Wesleyan is the camaraderie I guess you'd say the fellowship the people and their interactions with one another and our administrators who really make this all possible we came to the Wesleyan so excited about leaving one home that we'd been in for 20 years and getting rid of 57 years of accumulation as far as I was concerned we'd reach the age where I was getting tired of all the outdoor work and the maintenance and upkeep and the expenses of living in a home just with the tool well being in the ministry of the church for 50 years I wanted to go to a place when I retired they would have trust and respect and in the West when I founded the Westland is the first home that I've worked at in the first organization that was faith-based nonprofit and I didn't think I would see the differences that I've seen it's not that we get someone up in the morning but it's how you do it it's how you wake an individual up in the morning it's not that you help someone with their dining experience but how you do that it's with the patience that you provide is with the attention to detail that you provide is doing it with a certain care and compassion and empathy so there is something intangible about the Wesleyan way in that it's how you do something our wellness program is basically the heart of this community it is in every single thing that we do from our activities our social programming to our church services to the food that we provide is everything we have every ability level class from the most basic to to pretty advanced for seniors I have balance class petting yoga SilverSneakers based classes where it's chair exercise you can either be seated or standing in my classes we have a little of something for everyone at the West Lynette scenic we have a great rehab facility specifically designed for residents who've had a an acute change of condition perhaps it's been a fall or a stroke or a setback of some sort and then we have programs that are designed to rehabilitate a resident back to their prior level of functioning and then transition them back into the community safely the one that come out of the hospital they come in and they come to our rehab wing mainly you get better and into go home and when people leave there oftentimes I think okay I've graduated I'm done and I'm here to tell you no you're not I love to get people back in the class right away when they get here we have everything in our gym that you would use if you were at our rehab facility and I'd get you in there and hopefully keep you active when you leave at the Wesleyan at scenic rehab the patient come first always in the treat the a person not just a pot here upon that idea is to get them to be the best they can and feel loved and taken care of all yeah yeah the Wesleyan difference is because of the residents and because of the staff it's because of our faith-based community it's because of all the support we get from our volunteers from the donors from the board from the community in general because we've been around for 50 years and so it's ingrained in this community it is a faith-based nonprofit organization and we do place a significant emphasis in the spiritual well-being of our residents the Wesleyan a scenic embraces that is an important part of a person's life and a rehabilitation stay and we don't shy away from that we wear our our spirituality and our commitment to God and our responsibilities on our sleeves and I think there's value to that in the healing process Wesley and a scenic is a place that that really has just this warmth in this depth of human contact that is there and the care and the compassion that's given is just it is just tops what the Wesleyan difference means to me and what it means to a lot of people that work for Wesleyan is me it is the attitude it is the care that each individual has for the people we're taking care of and we want to make sure that they're cared with compassion with love with dignity and I personally feel that we try to care for them as family they are part of the Wesleyan family the Wesleyan difference to me means the people that work at Wesleyan without a doubt every facility that my mom was at had people that really were nice knew their business but more importantly there were people that really actually cared and loved loved her that made the difference that is the Wesleyan difference before living here I didn't have any real fear of what was coming because I believed and what the Westland does it's a part of the church advice to somebody that's thinking about whether they might want to come here or not I would like to suggest that they plan on two or three years down the road that gives them time enough to really get their mind set on it and to become accustomed to it and think about all the freedoms that that's going to offer you come and visit and get acquainted with the facilities and possibly have a meal and I'm sure that the staff can arrange for that and I'm sure that their residents that would be able to be host to them when they come and show them around and answer all their questions I would certainly be willing to take somebody you know under my wing and show them around it's a difficult decision for a family or resident to make to come to a skilled nursing facility and it's a personalized decision so what we do is we sit down with each family we talk about their goals and their their needs and we match that with what we do and the services that we provide and we see if it's a right fit if the timing is right for them because ultimately we're not going to make that decision for them a person or a family knows that Hospice is the right choice at this time when they've come to a point where quality of life becomes more important than the quality of life or family is to a point where they can't do it on their own anymore and they really need some help when you're told in the community that the Wesleyan is a legacy and legend of Georgetown becoming part of that legacy in that legend has been I'm one of the best parts of my life we've just met so many interesting people so just imagine all that history of the lives we've touched over the years and every resident has an interesting story the friendliness of this place is what what creates this very long waiting list to get in here I have talked to other people and they have said that oh I don't want my mother coming anywhere but here from what I've seen talking to people who live here you know they're not going to make up stories for the you know for anybody's benefit they're going to tell the truth and everybody has the same story to tell as I do we all feel this way about as far as I know I think for most people I know that are not quite sure I tell them they've waited too long already I really think they have because it's just such a wonderful place to live and I would tell everybody in anybody not dude that the Wesson is a place to come and try family once you make a decision don't look back charge ahead and don't look back