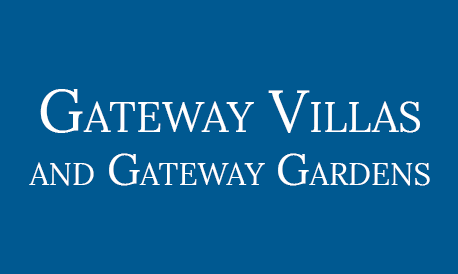 Gateway Villas and Gateway Gardens of Marble Falls, TX, is a beautifully furnished assisted living community offering spacious Studios, 1 and 2 bedroom apartments, and a wealth of amenities so you can feel right at home, right from the start.
Located side by side on beautiful acreage in the Texas Hill Country town of Marble Falls, Gateway Gardens and Gateway Villas are elegantly furnished senior living community with 78 assisted living suites, as well as seasonal stays, respite care, and short-term stay apartments for older adults with specialized needs. Our skilled, friendly, and compassionate team members are available 24 hours a day to deliver personalized service for every resident.
Freed from everyday chores and errands, and with full-service medical resources right there when you need them, you can connect with family, make new friends over a delicious dinner or fun movie night, and truly feel at home. Your home.
With assisted living at Five Star, you don't just get care — you get a community. One where your needs are met, whether that means medical support or social interaction, spiritual wellness, intellectual stimulation, or emotional connection.
Medical resources are right there when you need them, and that kind of assurance can bring a whole new level of comfort. You can re-connect with family again in a meaningful way, you can meet new friends for coffee and laugh over stories, you can feel part of a place while still feeling very much at home.
So, what is assisted living? At Five Star, assisted living frees you from the type of everyday tasks, errands, and maintenance that may have been weighing you down in the past. You'll have what you need instead:
Medical resources tailored to you
Team members who focus on helping you thrive and stay engaged
Fun, enriching activities that let you stay engaged intellectually, socially, spiritually, physically, and emotionally
Chef-created dining that meets your specific dietary needs while still being delicious
Warm and comfortable living spaces that truly let you feel at home
Families often find that assisted living helps everyone go back to a time when they could simply enjoy each other's company — instead of making every conversation about task delegation, transportation needs, symptom management, and more. You can joke and tell stories instead, secure in knowing that medical needs and daily needs support are being handled.
Enjoy restaurant-style dining, a range of social and educational activities, in-house beauty salon, activity room, fitness center, transportation for errands and appointments, laundry, and housekeeping. Everything you need meets everything you love, at Gateway Villas and Gateway Gardens.
Beauty salon/barbershop
In-house doctor visits
In-house religious services
Restaurant-style dining
Scheduled local transportation (radius varies by community)
Secure neighborhoods
At Gateway Villa and Gateway Gardens in Marble Falls, TX we believe it's not how long you stay, it's how well you're treated. Maybe you want to "try out" senior living before making a commitment, or maybe family is traveling out of town and you want resources and support close at hand. That's why even if you're here for a few days or a few weeks, you're still home when you're here.
Enjoy restaurant-style dining, a spacious activity center, numerous social and recreational events, even a full-service barber and beauty salon. Everything you need meets everything you love, at Gateway Villa and Gateway Gardens.
As much as we appreciate the elegant furnishings, dining options, and many amenities at Five Star, what we love the most is the people who make up our communities. They inspire us, keep each other engaged and thriving, and truly become a close-knit group of friends. We look forward to seeing them every day, and think you will, too.
At Five Star, every day is different, thanks to a wealth of activities and events, not to mention exciting dining options, learning opportunities, outings, and get-togethers. Catch a glimpse of how some of our residents are organizing their days in ways that they choose and love.
+ Read more
Full Screen Gallery