The Colonnades
Charlottesville, VA - Assisted Living, Nursing Home, Independent Living, CCRC
When you arrive at The Colonnades, a stunning independent living community nestled into the lovely, inviting town of Charlottesville, Virginia, you will immediately recognize the warmth and happiness of the residents who have chosen to make the community their home. Described by many visitors as warm, intimate, and inviting, The Colonnades has a relaxed yet sophisticated and vibrant feel that makes it unlike any other retirement community.
Among the many benefits of life at The Colonnades is the freedom to spend time enjoying the beauty of the surroundings without any of the worries of household chores or home maintenance. Our community offers a wealth of activities designed to appeal to the curious, intellectual older adult, as well as options for fitness, musical appreciation, and social interaction.
See More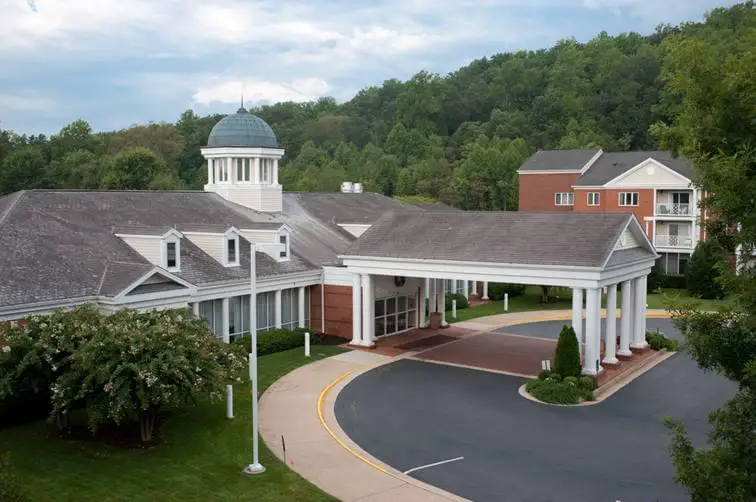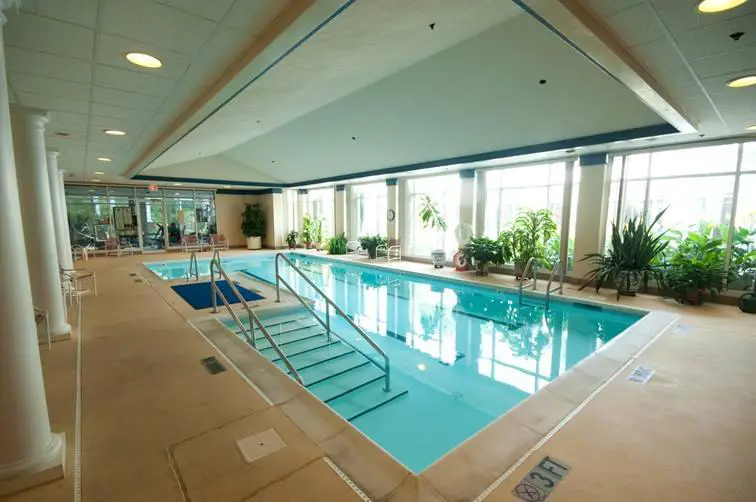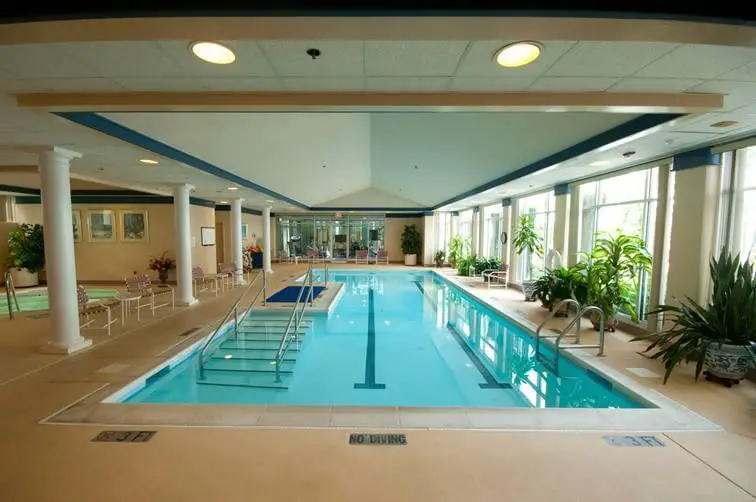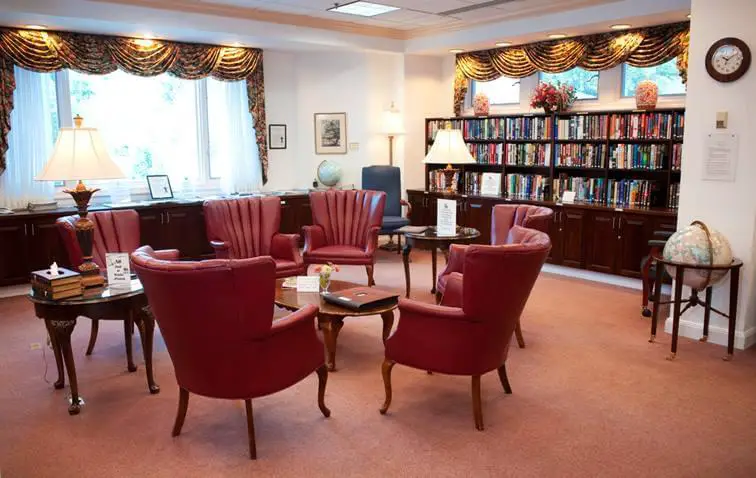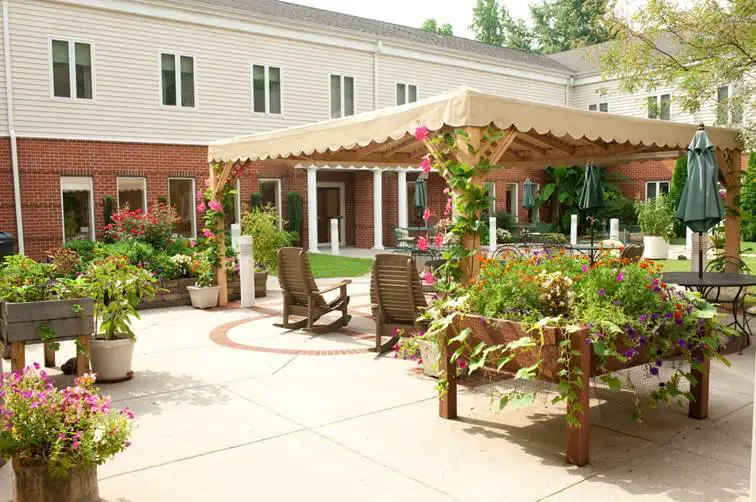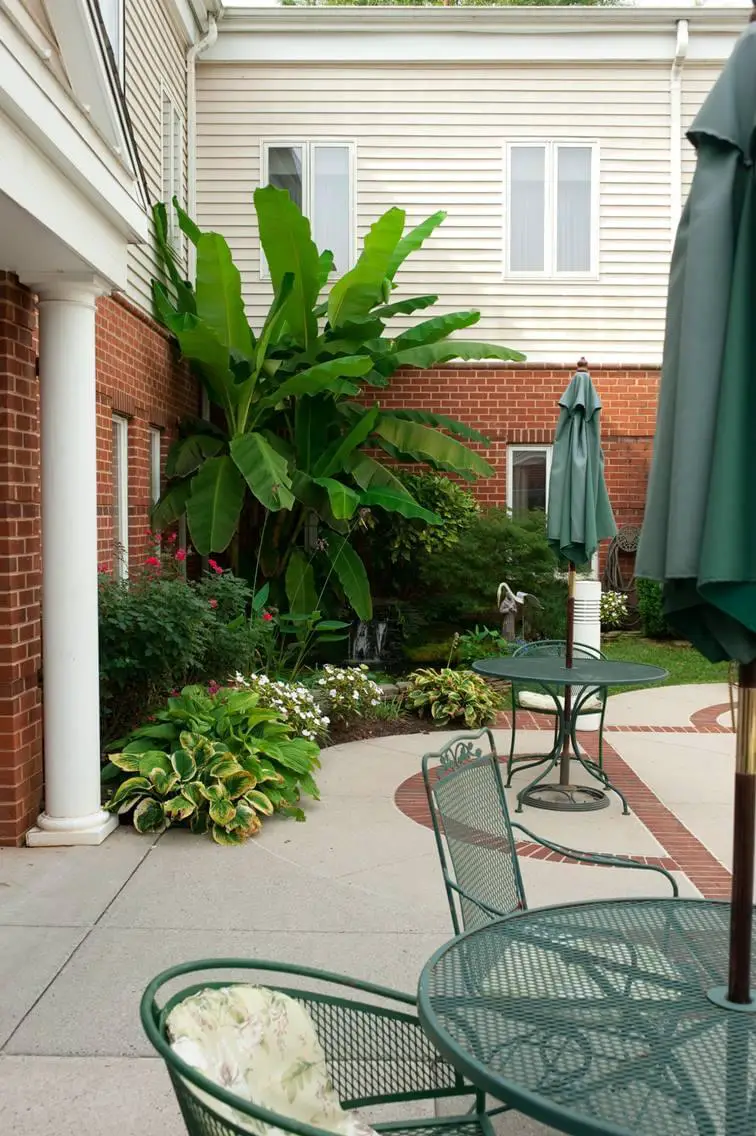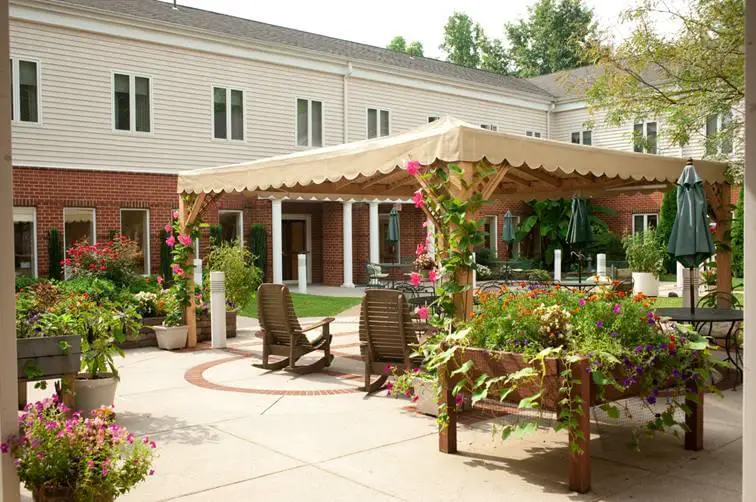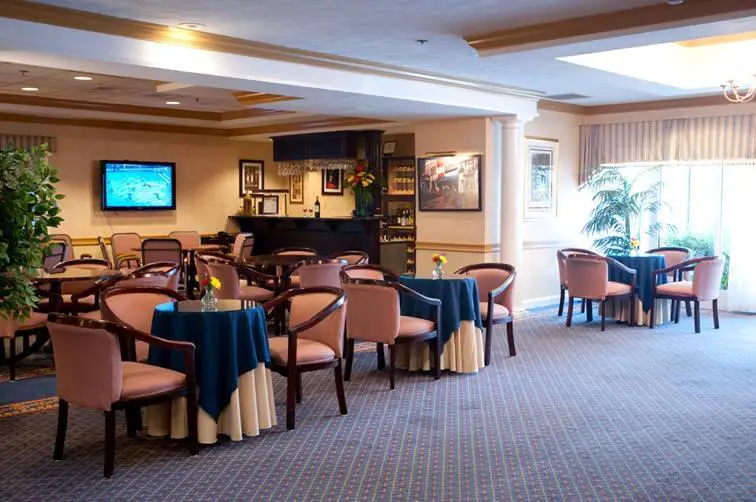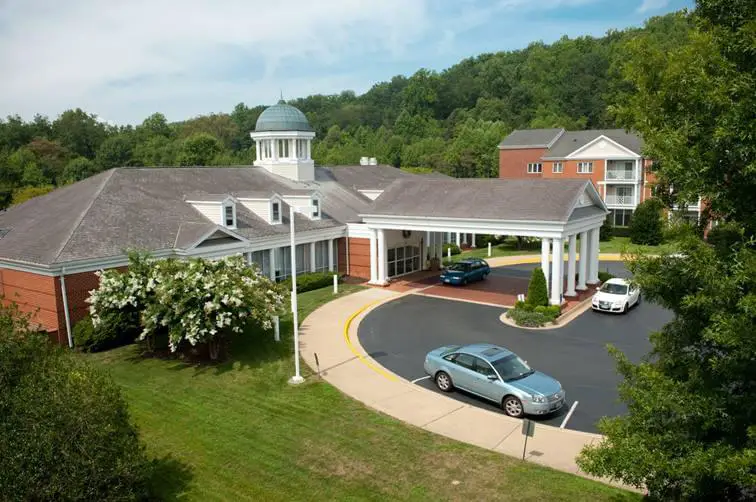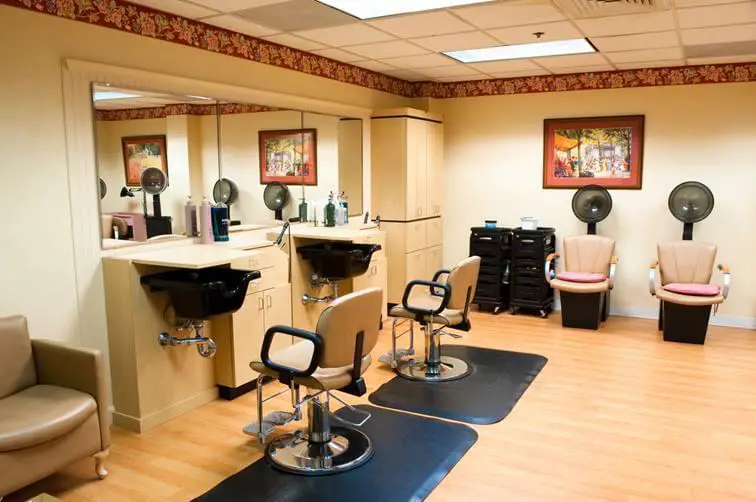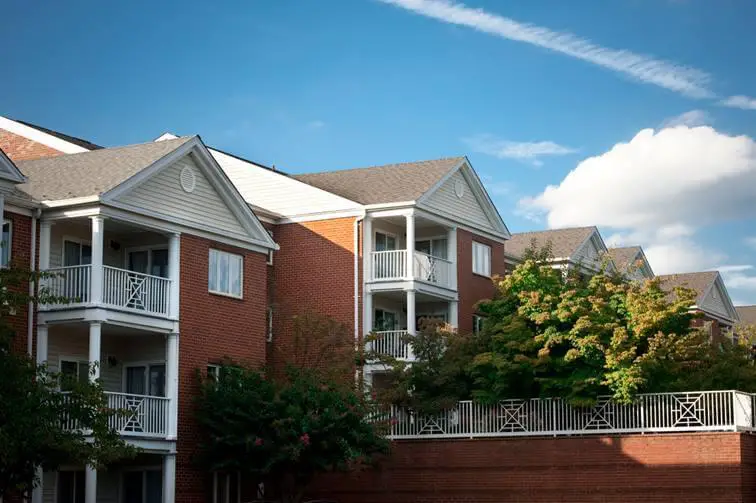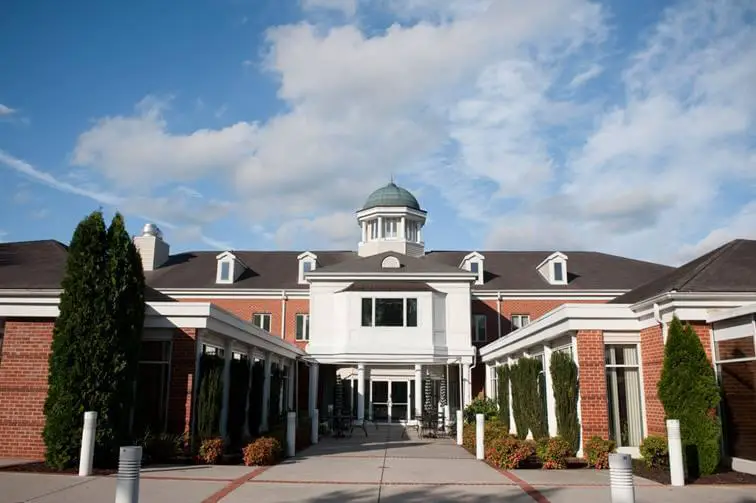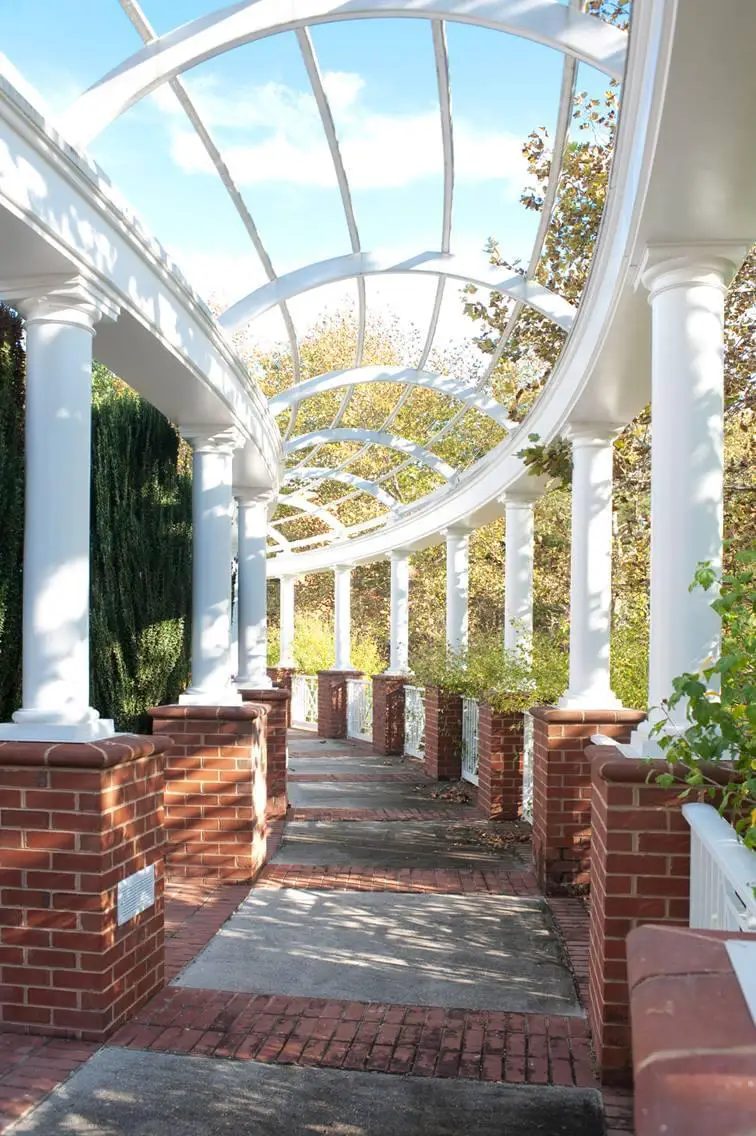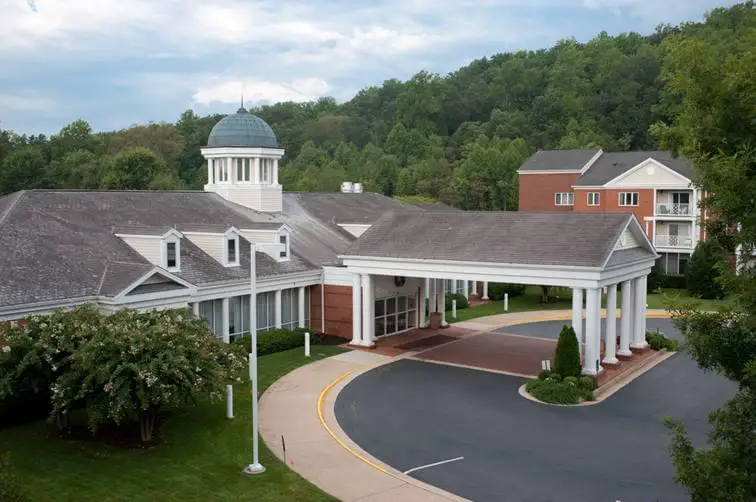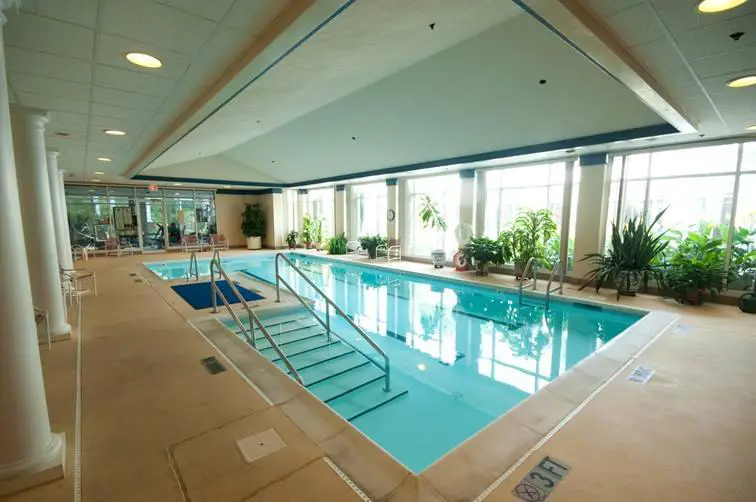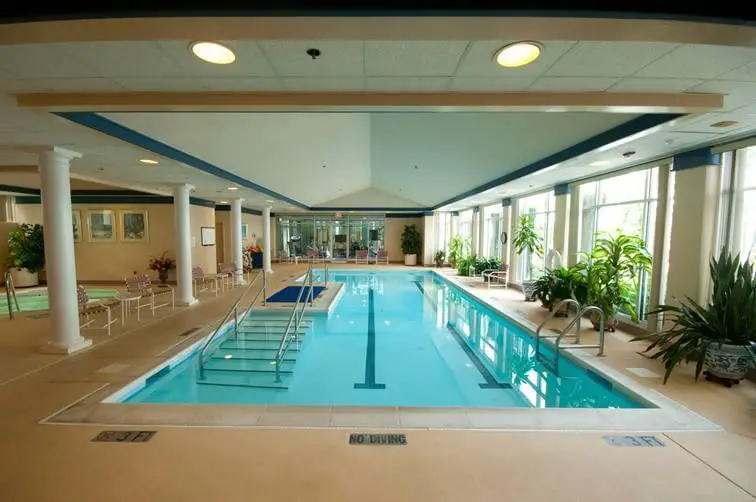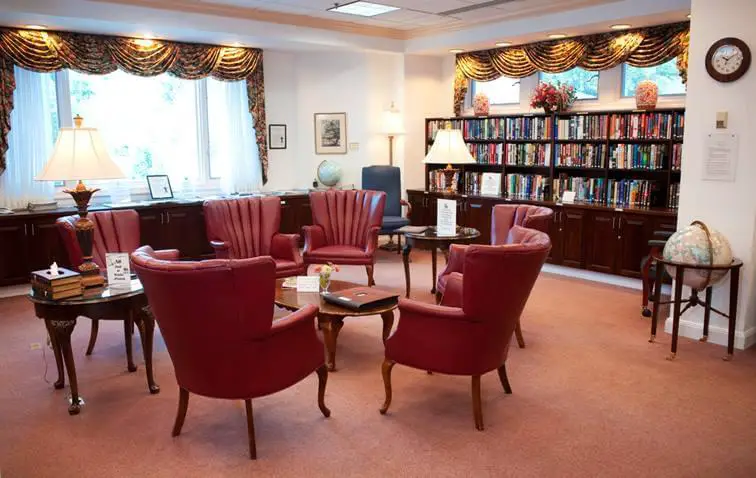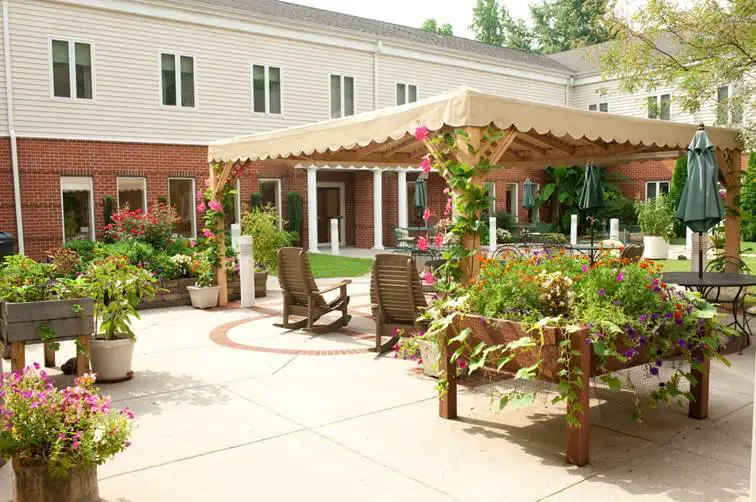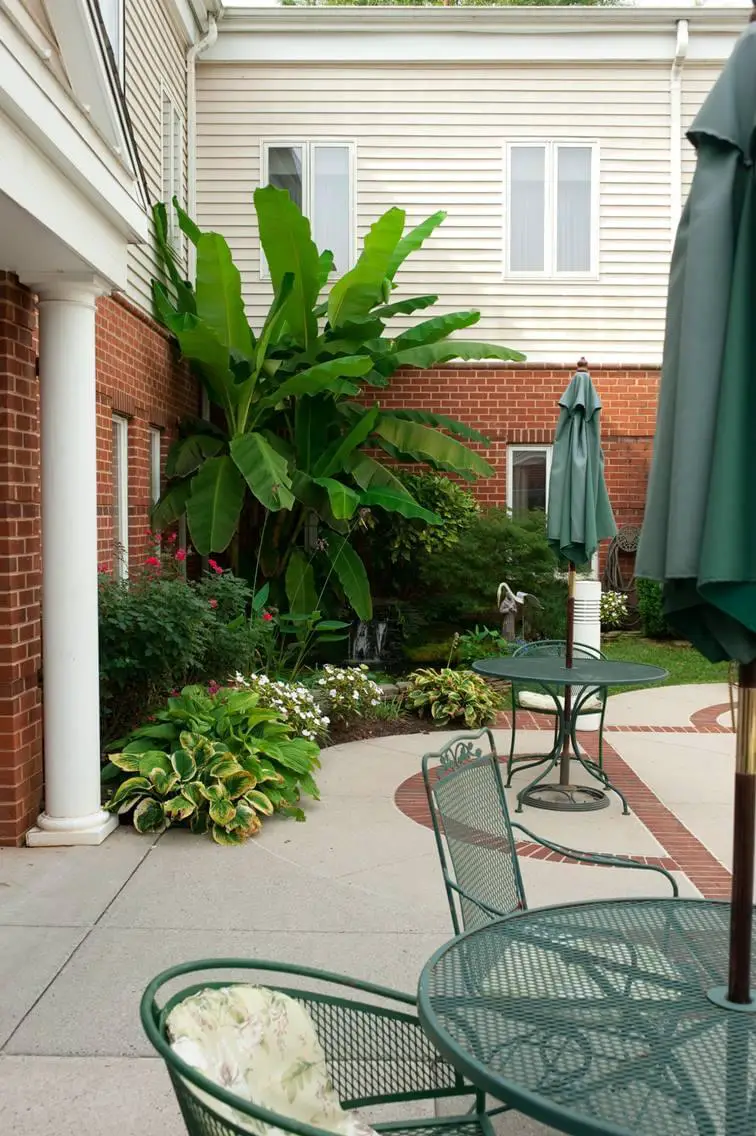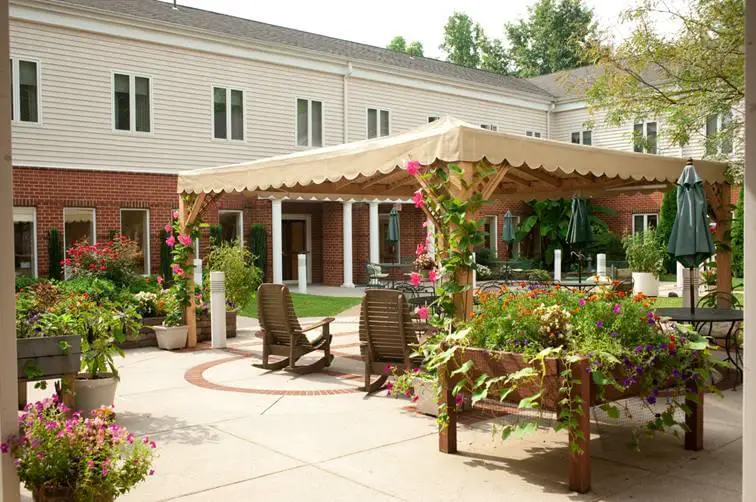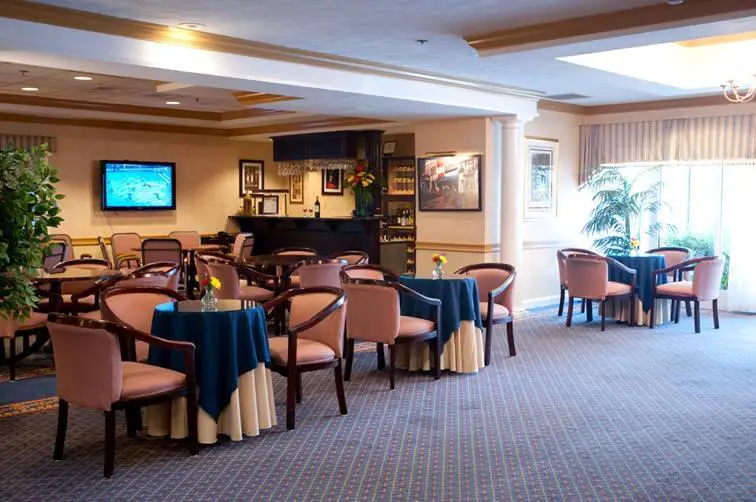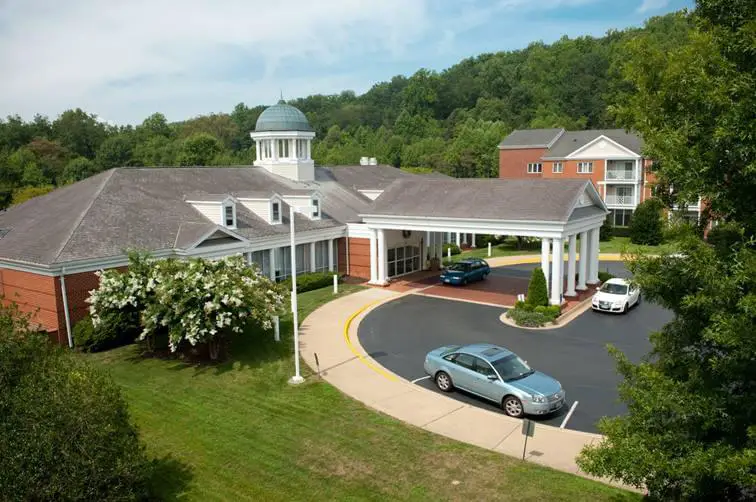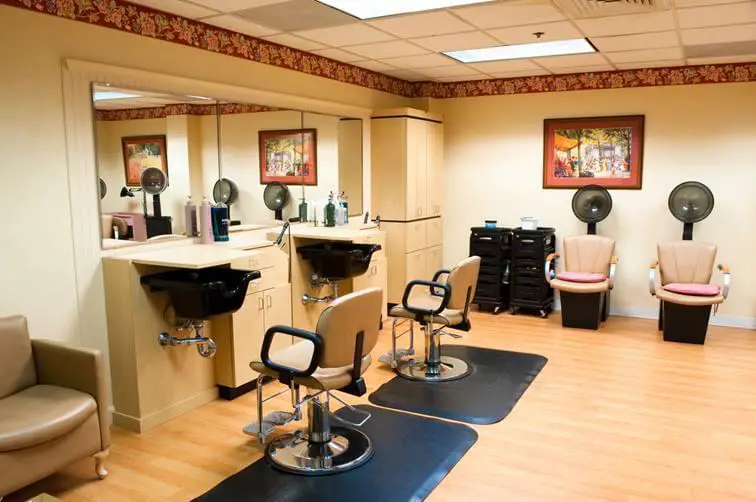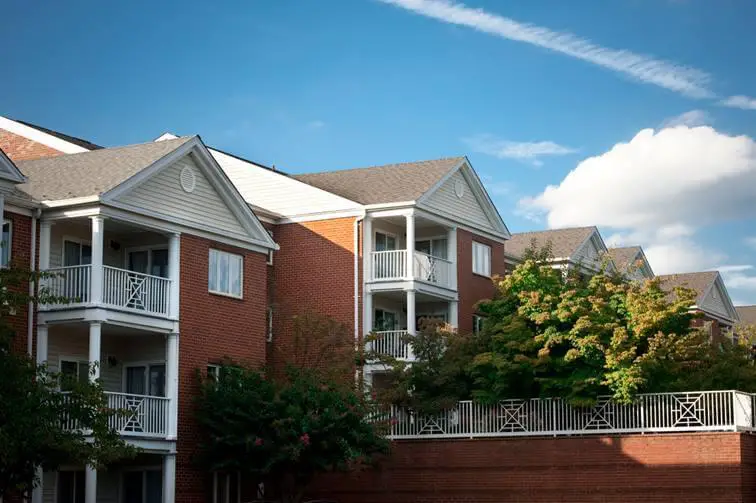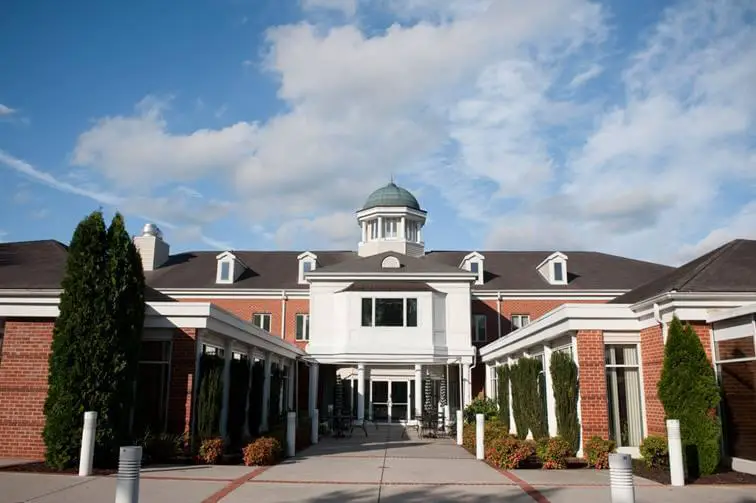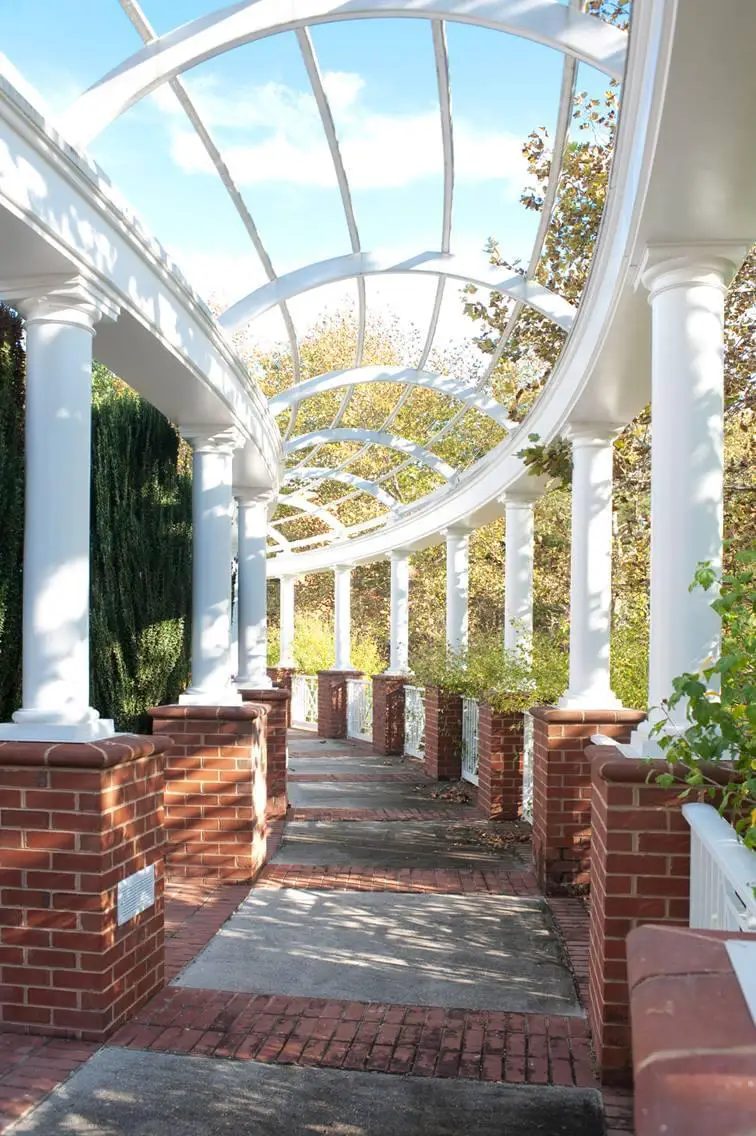 Additional Media
Videos
Video Transcript
Title: The Colonnades
Time: 8 min 15 sec

Description:

Cindy Shuffield, Marketing Director of the Colonnades, gives a summary of the services of The Colonnades senior living community in Charlottesville, Virginia.

Transcript:

great wonderful well I am here Cindy Sheffield which I obviously announced earlier but I'm here to spotlight the colonnades which is a sunrise senior living community and sunrise senior living is actually an international company that has 300 plus communities in the United States and Canada as well as the United Kingdom and we are also sponsored by UVA foundations and we are a continuing care retirement community which is a full continuum but a lot of times it's like what is bad what is a full continuum and what we think it is is a complete community it basically has one stop shopping it's all you all levels the living plus we have rehabilitation and recovery programs and in in our community which is this picture right up there the front of that you can see we have about 260 people who live an independent living as well as almost another hundred that are in living in our assisted living memory care neighborhoods as well as a guest in our rehabilitation and recovery programs and what I'd like to say is that everything about the colonnades actually speaks to convenience comfort and privacy and the idea of a well-rounded day could actually mean just about anything to our residents except household chores that's one of the reasons they move in is because there really are residents typically are tired of home maintenance the it becomes overwhelming to them they actually maybe not cooking for themselves or their really tired of cooking they might have some trouble with driving or they're not crazy about driving at night they may end up being just isolating themselves and being lonely or they just make a decision to enrich the quality of their lives we have people who come to see us now and who move in because they had really bad experiences with how they ended up caring for their loved ones that it wasn't that great of an experience and so they're saying I'm not doing this to my children and so they start looking and looking to move into the community I can't tell you I've been there for about 14 and a half years it's wonderful wonderful beautiful community the energy in it is just fabulous and the biggest benefit and there's many benefits for moving into the community be the one that I see the most and that is really kind of an intangible thing it's just the way people blossom when they move into a community because it's a real sense of that the energy the interactions that people have with each other is just amazing and I I work in it and it's just I love it just going in I can't walk out of my door to go to the restroom without everybody saying hello where they're being a lot of interaction so it's really a beautiful experience the colonnades really i should say they eat together they play together it's really like a cruise ship and we hear that a lot they have a lot of laughter a lot of fun we're a little village in and of ourselves we have we have a lot of a bank we have a postal area we have our own dining room around dr. we even have our own bar and when we have happy hour twice the week and discount the prices and there's a real social buzz bring in a lot of professional entertainment and musicians I can tell you if residents that the colonnades are bored it's because they choose to be there's certainly a lot of things that go on just to point out unique attributes of the community that we really feel that there's a lot of flexibility around the colonnades and there's just a few that i'm going to point out today is that really that residents get to live life on their terms they can be as active as they want or are not at all they can eat in our dining room or they can get the food to go or they can have it delivered also when it comes to care when our residents start to need some extra care like assisted living then they have the ability to hire home care services and pull and pull that in and I know there are a lot of people in the out here that are providing services to our residents also our financial options are flexible we you can pay just a monthly rental entrance fees are not mandatory and if you want to lower what your monthly fee is we have four options that you can buy it down and our medical clinic we're so lucky that we have the University of Virginia geriatric medical clinic there on site with dr. Diane's newstead who is a rinone gerontologist here in town and our office has opened five days a week and it's fully staffed so residents love just being able to walk down the hallway to their doctor although the flexibility is if the people live here in the call in the charlottesville area they don't have to switch they can keep their own physicians it's not it's just a convenience accessibility as well I mean our location we are close to everything and but we're tucked away on 59 beautiful acres and it's there like we live in the country who all know does not know where the colonnades is located raise your hand so just a few of you great well your new oval I wanted to a personal invitation right to come out we'll get you there we're we're really close now how many people have not been to the colonnades raise your hand so the number of you well I want to put out an invitation to anyone who wants to to come Marianne right over here in the striped shirt there my other coat partner we'd love to have you out show you the community in it and if we have time and it works out in everyone's schedule we could even have lunch you could get the feel for what the food is like transportation I just want to talk about transportation it's huge to allow our residents accessibility outside of our little village we six days a week with one hours with one day not one hour one day's notice we can get our residents pretty much anywhere in the charlottesville area and we have scheduled trips to shopping centers and restaurants and concerts and theaters and just lots of other excursions that go on and the last thing about accessibility I want to mention is a lot of people may not realize that our community has direct admission to all levels of living so that means you don't just have to come through independent living in order to live at the colonnades we do admit people directly into our memory care neighborhood into our assisted living into the nursing care if and into especially a rehabilitation and recovery program we have more people outside of the colonnades that actually come through there and rehab our residents have first priority and so we look after them and when spaces are available then we allow those entries in now does any I'm going to end there does anyone have any questions you

Floor Plans
No media of this type.
Charlottesville Senior Living Near Me