The name Aljoya means "happiness." At Aljoya Thornton Place, everything we do evokes a sense of joy. Whether it's the warm, friendly residents and staff who greet you each day, your beautifully designed residence, the fresh and flavorful entrées in our elegant dining room, your morning workout in the saltwater pool, or the peace of mind that comes from our care services – you will find that Aljoya Thornton Place has so much to offer.
That's just inside our community. Step outside and you'll be in the midst of one of Seattle's newest urban villages – with restaurants, shops, movie theaters, and nature trails around Thornton Creek. If you love the energy of city life, but you don't want to live downtown, Aljoya Thornton Place is the retirement community for you.
+ Read more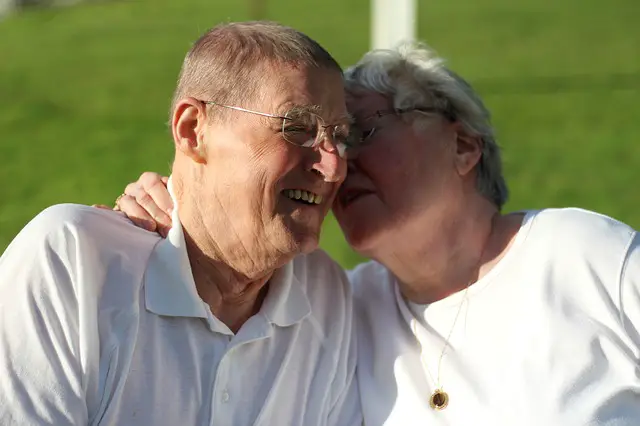 Our design team is currently searching for photos to post for this listing.  If you represent this community and would like photos to appear sooner, please contact us at photos@FindContinuingCare.com.
Additional Media
Videos
Video Transcript
Title: Aljoya Thornton Place - Resident Testimonials
Time: 3 min 38 sec

Description:

In this video, you'll meet some of the residents at Aljoya Thornton Place, where you can enjoy a perfect blend of village charm and contemporary lifestyle, surrounded by art, beauty, and nature. At Aljoya, we offer a full spectrum of healthcare -- from Independent Living to Assisted Living to Nursing care, all in the privacy of your own apartment home. Come enjoy premier senior living at Aljoya Thornton Place. If you have questions or would you like to schedule a visit at our retirement community, please call us at or visit us online at

Transcript:

I wanted to live here this is the best area we have two parks this is the perfect place plus I go pretty often to the University and it's direct line to the University direct line wherever I want to go I only looked at one other and that was not in the right location because I wanted to be closer to my son who lives in Monroe and then I found this this is it well I've been very very happy here with everything that they have more things going on than anybody could normally even participated I enjoy the events say they have from the University watching professors have come out and talked about opera Shakespeare how Joey has opened a whole new world for me I found other places to go and see that I haven't seen before even though I'm a Seattle native our goal really is to provide an environment where each individual resident feels that their choice and their preference is valued is respected and is appreciated and NL joy I gotta say it's exceptional the way that the work step and the wait staff handle the people around here I think they just do a fabulous job everybody that works here has been friendly if they're all fun to visit with they're always friendly every day I don't know how they do it but they do it it's been a wonderful opportunity to meet new people and do new things with new people well I'm from the East Coast and my mom always had white linen tablecloths and white linen napkins so I mean it's elegant and everything is served beautifully and presented beautifully it's very very nice food and al joy is delicious my family is closed and loved to come here for the delicious meal the food here is wonderful well above average al enjoy a Wellness Center helped me get around and do what needed to be done and nobody knows that our age what tomorrow brings probably that's the biggest worry that anybody has and this place is capable really of handling if something happens to me tomorrow that I need better care they're equipped to handle it here it was a big leap for me I think I I did it a little earlier than some people but I'm so glad I did because I was in control my kids didn't have to say okay mom this is what needs to be done and that that was good that's me I this is just like the best resort it's got everything I've been wonderfully happy that I've been in here it's been successful in everything that I hope I really feel like this is home when I'm away and I come back it's like I'm home again we really feel like it's our home