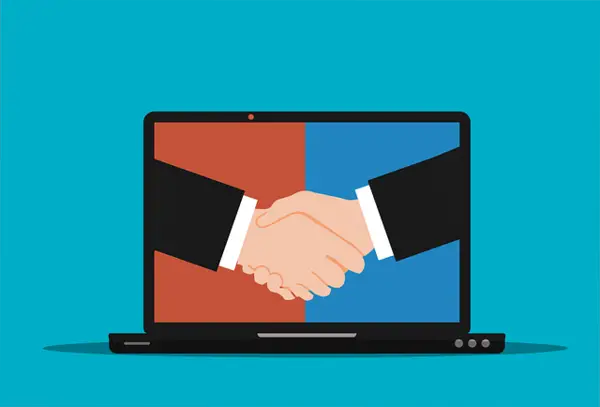 How FindContinuingCare.com Can Benefit Realtors
Wednesday, June 9, 2021
More than 50% of home sellers are aged 55 or older. Older adults and seniors in retirement age are looking for different qualities in where they live. Some are seeking a senior living community while others are downsizing to a smaller more manageable home.
Let's face it not everyone knows a real estate agent. When the time comes and you want to move or even more important you NEED to move a real estate agent is of the highest demand.
Realtor Challenges 
Low Inventory
Growing online competition
Technology Trends
Costly lead generation
Cultivating a database
Online marketing (with the need to market themselves as well as their listings)
Why Advertise With FindContinuingCare.com?
More local online exposure directed at seniors who are ready to sell to help with your inventory
Lead generation with our "Send Email" button on your listing to combat the growing online competition
Fair pricing to help with costly lead generation
Leads sent directly to your office so you can build a bigger database
Social media posts and name recognition on major search engines to assist with your marketing efforts
Attractive ad with great information to encourage seniors to contact you
How Do We Reach Seniors?
We marketing ourselves online using keyword research on an ongoing basis to ensure when seniors search online for keywords and phrases we come up on page ONE. 
Where?
We are active everyday on social media sites such as...
Facebook
Instagram
Twitter
Pinterest
LinkedIn 
We answer questions for major news sites, we have an active newsletter for seniors and their families, we advertise on Google and other search engines and we have an incredibly active blog.  Our blog is one of our most popular traffic devices.  The blogs are not only current and up-to-date, they are focused on things that seniors and their families WANT to read about.  We also have a YouTube channel with videos about assisted living, memory care, nursing homes and senior living communities and much more.
We strive to keep seniors and their families engaged when they visit our website. 
One key for agents - Go where seniors go
FindContinuingCare.com is completely senior focused. Every page of our website is designed for seniors and what they care about. Our information is fresh, easy to read and full of helpful tools.  Your listing will be front and center when seniors are searching in your area for their next new home. We are a nationwide website that lists over 20,000 senior living communities across the United States.
Senior tools that keep them coming to our site include:
-Find Communities Search Button - Our find communities button allows seniors to search for all available senior living types in their area of interest. Our services are nationwide so searching is easy.
-Senior Services - Our senior services section is for seniors to find services of interest to them, such as finding a real estate agent in their area.
-Find Services Search Button - This button allows seniors to search for your services specific to their location. They can input a zip code or city, state or even just a state to see what real estate agents are available to contact.
-Level of Care Tool - this free tool was created to assist seniors and their families as a guide to what type of senior living situation is right at this time.
-Learning Videos - Our learning videos are short but informative for those who word rather see and hear about different types of senior living communities rather than read about them. These videos include CCRCs, assisted living, memory care and nursing homes.
How Can Real Estate Agents Benefit From This Segment of Seniors? 
FindContinuingCare.com offers excellent yearly rates to market your real estate services to seniors searching in your area. Seniors are often ready to sell in order to downsize or relocate to a senior living community. Some seniors need to move right away due to health issues, requiring them to move to an assisted living facility or nursing home. Having your services listed where seniors are searching for their next move is a big benefit to you. We offer an attractive listing that is user friendly, seniors are able to get in touch with you swiftly. 
Your Listing Includes:
Link to Your Website
Link to Your Phone Number
Link to Your Email
Your Logo
Your Photo
Your Company Name
List Your Certification Badges
Description of Your Services
Photos
Videos
Testimonials
Where Will My Real Estate Listing Appear?
-Your listing is searchable when seniors use the "Find Services" button using zip code or city/state information
-Your listing will appear at the bottom of senior community listings within your area under "Senior Services Near Me"
-Additionally we will promote your listing on social media and major search engines
- Showcase your certifications and designations on your FCC page!  All members receive the FindContinuingCare.com member badge as well.  
The content we provide on our website is fresh and directed specifically to the senior market. We maintain up-to-date blogs regarding subjects that seniors care about. Things like downsizing, how to choose a real estate agent to the best credit cards for seniors. We have it all.

Check to see

how many senior living communities

are in the area you serve.  This is where seniors begin their search on our site.
Our Premium Listing for Real Estate Agents is only $299/Year 
Click here for full details on each package.
Click here to sign up and our design team will get busy putting your listing together.