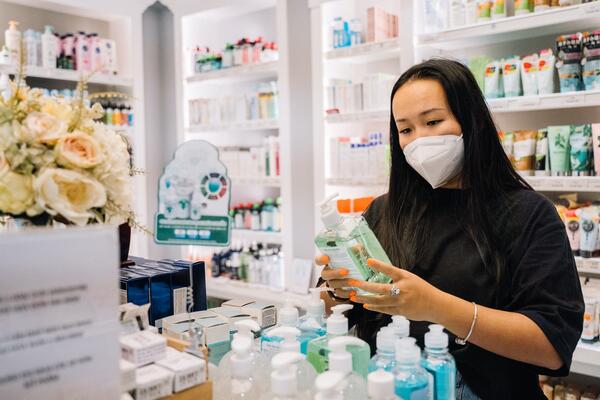 How Will the Pharmacy Industry Look in The Following Years?
Monday, May 31, 2021
Billions of dollars are spent on prescription medications around the world each year. The best way for a consumer to get the medicines they need for a competitive price is by working with a knowledgeable and experienced pharmacist. If you own a pharmacy or you manage one of these establishments, one of your main goals should be staying competitive in this industry. The only way to accomplish this goal is by staying on the cutting edge of the pharmaceutical and pharmacy management industries.
Are you curious about what is to come for the pharmacy industry? If so, check out the useful information below regarding how the pharmacy industry will look in the next few years.
Local Pharmacies Will Enter the Digital Marketplace 
During the pandemic and the subsequent quarantine in 2020, many small businesses realized the value of having an online presence. If you are the owner of a pharmacy, entering the digital marketplace now is a wise idea. Modern consumers use online pharmacies to fill their prescriptions because it is usually cheaper and faster than visiting an actual pharmacy.
If you want to get ahead of the curve and start offering online services to your customers, then you need to get the right equipment. Ideally, you want to store as many medications as you can in your pharmacy to easily accommodate online customers. This means you need to invest in commercial refrigerators offered by companies like American BioTech Supply. With the right equipment, you can easily fill prescriptions for new customers quickly and correctly.
Smart Devices Are Becoming the Industry Standard 
In the past few years, smart devices have become very popular in the medical industry. Many modern smartwatches have built-in heart monitors that help medical professionals diagnose and treat common health problems. While these devices have been used by doctors for years, they are just gaining prominence in the pharmacy industry.
In the next few years, you are sure to see pharmacies using wearable technology to remind customers about upcoming refills and a host of other information. The best way to get in on the ground floor of this wearable revolution is by investing in an app specifically for these devices. With the help of an experienced developer, you can make your new app functional and reliable.
A Higher Degree of Customer Service
Another thing you are sure to see in the pharmacies of the future is a renewed focus on customer service. Most pharmacy owners realize just how much competition there is in this industry. This is why many of them are focusing on ramping up the personalized service they are offering to their customers. 
One of the best ways you can start enhancing the level of service you offer to customers is by developing a loyalty program. Offering rewards for customer loyalty allows you to keep current clients engaged and interested in what your business is doing.
Don't Let Technology Pass You By
As you can see, there are many changes coming to the pharmacy industry. Ignoring the need for a new approach to how you run your business can be extremely problematic. This is why you need to take the information in this article and use it to make your pharmacy function better.