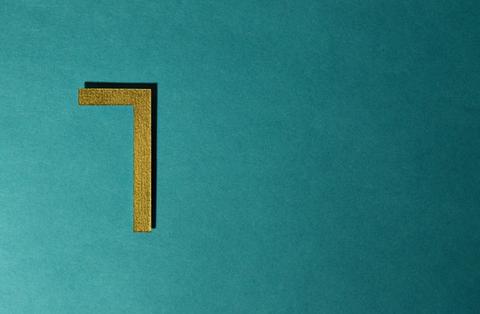 7 Benefits of Moving Into a Continuing Care Retirement Community
Wednesday, April 8, 2020 - 09:18
▷ It can be difficult to make a major change in life. Often the positive far outweighs the negative. Especially when that change is to move to a continuing care retirement community.
There are many benefits to deciding to move into a continuing care retirement community. Keep reading for 7 of the best.
1. Help is Always Available
One of the best things about a continuing care retirement community is that help is always available. Whether the individual wants a cup of tea or needs assistance with all activities of daily living, there are trained staff available. They can provide the support needed.
As your need increases, so does the level of care provided. You don't have to worry about relocating when your health declines. There's no reason to panic from being alone when you realize you can't do something. There's someone available 24/7 to assist you.
You are never alone. Someone is there if you need a reminder to take your medication on time or you have an emergency requiring immediate attention.
2. Safety is Essential
One out of four elderly people falls each year, often leading to serious injury. In fact, one of every five falls causes major head injuries or broken bones. This can be fatal if the person is alone when they fall.
Living in a retirement community gives you peace of mind and the increased safety of always having professional help available.
You'll no longer have to worry about the upkeep of your home or injury from living in an unsafe environment.
Retirement homes are set up with safety in mind. Many of the tripping hazards or causes of injury found in the home are not concerns in a retirement home because the staff ensures that safety measures are taken to keep all residents as safe as possible.
3. Social Stimulation
Depression, isolation, and loneliness are issues many elderly endure when living alone. It can be difficult for seniors to find social interaction and healthy activities to participate in when living at home.
A continuing care retirement community offers social, physical and mental activities to promote physical and mental health.
There are physical, occupational and mental therapies available in-house that help residents become physically and socially active in ways that would be impossible at home.
Staff is trained to provide the best care and to identify and facilitate activities that will promote the best mental health for all seniors, no matter what their physical abilities are.
4. Lots to Do
Many fear that moving into a continuing care retirement home will take away their independence. For most, there is an increased sense of independence. It's easier to do what they want because support is available to make it happen.
There are activities facilitated by trained staff to give residents the best quality of life possible. These may include activities that promote physical therapy, mental wellness, and increased physical activity.
Many retirement communities hold weekly sing-alongs and movie nights, residence transportation to take you to the store, group and individual activities such as gardening, card games, art groups and more available to keep residents active and promote mental and physical health. 
5. Meal Nutrition
One of the biggest benefits of moving into a continuing care retirement community is that meals and nutrition are a part of the care provided. 
Malnutrition and dehydration are major concerns for the elderly population and can lead to serious health concerns and reduced quality of life. 
Dehydration, even a mild case, can cause everything from leg cramps and mental confusion to more serious cases leading to kidney malfunction, loss of consciousness and eventually death.
Malnutrition can lead to health complications such as muscle atrophy, decreased bone density and mass, weakened immune system, slower healing time, and increased risk of hospitalization or death.
6. Preparing for the Future
As medical advancements are made in every area, seniors are living longer than ever. While many have a good quality of life, the majority of those over 75 need some assistance with activities of daily living. 
Each year there is an increased chance of the need for help and risk for injury or illness. Dementia rates skyrocket with higher percentages of people affected with every passing year. 
Family and loved ones can have peace of mind knowing that there is help available and that safety measures are a priority in a retirement community.
7. Specialized Care 
You'll no longer have to worry about finding the right medical health professionals to help you at home and keep you healthy. There are medical, physical and mental health professionals available to help you and keep you safe all the time. 
You have the independence you love and the safety and peace of mind you and your loved ones need to live the healthiest and happiest life possible. A personalized care plan and specialized services will be available to provide the best quality of life possible for every resident.
The provided levels of care make it easier for spouses to stay together and live the life they want even if their abilities and needs are vastly different.
Many times when not living in a continuing care retirement residence, couples who have been married for several decades end up separated and miserable because one requires increasing care and the other spouse is independent but unable to physically or mentally provide the care their companion needs.
Continuing care retirement residence allows the freedom to make choices that are best for both the independent and the reliant spouse.
A Continuing Care Retirement Community is Peace of Mind
The greatest gift a continuing care retirement community offers to a family is the peace of mind. There is no concern that a loved one will be alone when they are in need. Everyone can find comfort in knowing there are quality care and professionally trained staff to provide it.
To learn more about the benefits of living in a continuing care retirement community connect with us today.