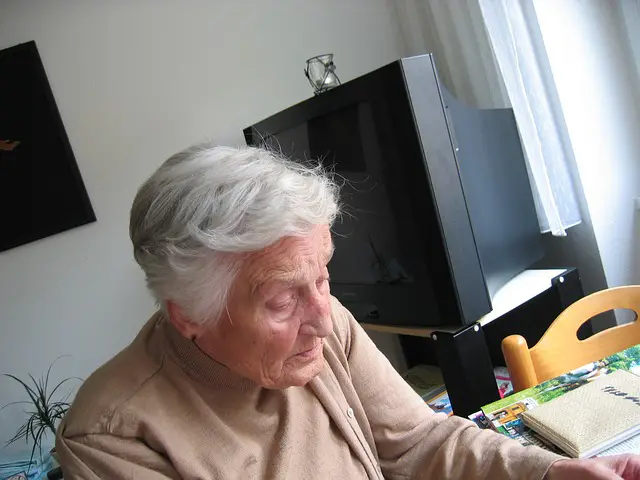 Finding Retirement Homes Near Me
Thursday, April 30, 2020
▶ If you've been starting to look into some form of assisted living for yourself or a loved one, you might have begun to realize just how overwhelming the search can be. Just searching "retirement homes near me" yields all kinds of results, all of them seemingly the same. How do you know which one is right for you and your needs?
Not all retirement communities are alike, however. Everyone has different needs, and it's important to consider what those needs are before making any major commitments. 
If this all seems like way too much, don't worry, you're in the right place. If you're wondering how to choose a retirement home near you for yourself or a family member, read on to learn all about how you might make the right decision and find retirement communities that best serves your individual needs. 
What Kinds of Retirement Communities Are There?
Not all retirement communities are alike, and depending on the needs of the person going into the home, you might need a very specific kind of care. Some people require a lot of hands-on attention and medical care. Others would prefer a lot of independence and a more community-based structure.
It's important to find the right retirement home for you or your loved one. Communication is everything. This is a big decision. Communication between the new would-be resident, their physician, and the potential caregivers is all going to be essential during this choosing period. 
The type of care that someone requires is likely to change over time, so remember to be flexible when you're looking through your potential options. Pick the home that you or your loved one will enjoy now, but be prepared to plan for the future as well.
Here are some of the potential types of retirement homes you might come into contact with and the types of care that they offer to their residents. 
Independent living
Residential Care Home
Continuing Care
Assisted Living
Nursing Home
Memory Care
We look at each, below.
Independent Living Communities
Independent living communities are a fairly relaxed step in retirement homes. These communities are great for seniors who want to maintain their independence while also having the security of a care facility. 
Residents live in their own space within a community of other seniors. The community also has facilities and amenities available to assist the seniors in times of need so that they don't have to leave the community.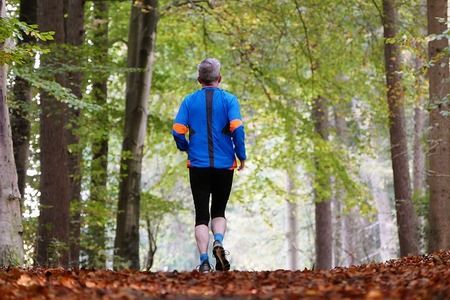 There often won't be medical care on staff daily, but they will be accessible. There will be common areas and planned activities to allow residents to communicate with and befriend their peers to maintain healthy socialization. 
This is a great choice for people who want the security and community of a structured retirement home, but still want to live on their own terms. 
Residential Care Homes
A residential care home is going to be a bit more "homey" than many standard retirement communities. 
These care facilities often house only a small number of seniors so everyone is able to have the attention and care they need without being too crowded. This helps to maintain some semblance of independence at the same time. 
These homes are often within residential neighborhoods, maintaining some of the normalcy of day-to-day life despite being in a retirement community. This can be more comfortable for seniors and allow more access to the normalcy of "the outside world".
While there is staff around to help residents with their needs, there won't necessarily be medical staff around every day (though they may be on call). There will be amenities and planned activities for residents, as well as transportation to any necessary trips or planned events to keep everyone occupied and happy.
Continuing Care Retirement Program
Continuing care is ideal for the senior that wants to be able to (ideally) remain in one place for the rest of their life.
Continuing care can take several forms, but often starts as independent living. As the needs of the person in care grow, the shape of their caretaking journey will grow and change with them. This allows them to always get the exact kind of care that they need.
Continuing care programs are a combination of many kinds of retirement facilities. They offer independence and the safety and medical care of more intensive retirement housing. They're a long-term commitment. For the senior that isn't big on change, this is a great choice. 
Assisted Living Communities
Assisted living is often one of the first things that come to mind when people think of a "retirement home". 
Assisted living is still somewhat independent. Residents live in apartment-style homes where they're able to fulfill their daily needs and live their own lives. There are common areas where they can meet and congregate with other residents.
There are professionals on staff to help them with any needs that they have a hard time taking care of on their own. Meals are often cooked for them in these communities. There are people available to help with medication management if it's necessary.
Staff can also help with daily tasks like getting dressed if residents need this particular kind of care. Assisted living is for the semi-independent senior who wants to live a solitary life but still have someone come help them if they need it.
Nursing Homes
A nursing home is the second place that will likely come to mind when someone is thinking about a "retirement home". Nursing homes are facilities that provide 24-hour care to their residents. They are best suited for seniors with special medical needs.
Nursing homes are always well-staffed with medical professionals. They're always prepared for med management, medical emergencies, and any issues that may come up with their residents. They're specially trained to care for seniors with special needs and will often have activities specific to those needs set up for their residents.
Seniors will still have areas to congregate and activities to partake in so that they're able to make friends and form a community but in a much more safe environment. 
Memory Care
Memory care is a specialized kind of retirement community. 
Memory care is specifically for patients with different forms of dementia, such as Alzheimer's. These care areas often exist within the walls of other care facilities. They need to be specifically sought out if the senior in question needs this kind of care.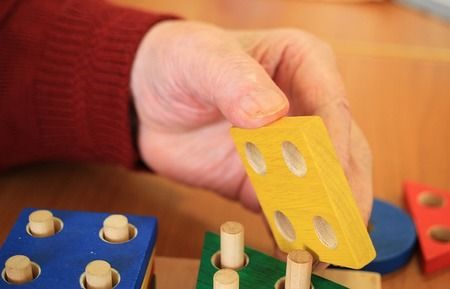 Memory care wings are safely locked off to prevent any wandering, which is a common problem in dementia patients. The caregivers are trained to care for their seniors specifically and all daily tasks can be assisted by staff members.
There can be weekly or daily therapy sessions, depending on the needs of the patient, and doctors are on staff at all times. Memory care is the best choice for seniors who are suffering from dementia or Alzheimer's and might not be safe or comfortable in other retirement homes.
How do you Find a Good Retirement Community?
Once you've learned about the different kinds of retirement communities, you still need to pick a specific retirement home for you or your loved one to stay in. 
There are many different factors that can go into this. It would benefit you to make a list of all of the retirement home sites in your area (or check a helpful directory) to get you started.
From there, you can see what amenities each home is going to offer. You can start to send some emails and conduct some interviews to find the right location. Here are some things that you might want to take into consideration. 
Find Your Level of Care
Not everyone requires the same level of care. This should absolutely be the first thing on your list when you're considering where you or a loved one is going to be staying.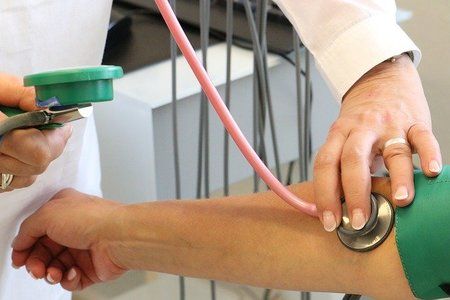 If the senior is still independent and healthy, independent living or residential care are likely wonderful options for them. These facilities can provide structure and community while also giving a bit of a safety net just in case anything were to happen, especially if the family doesn't live nearby.
On the other hand, if the senior has medical issues, it may be important to seek out a retirement community that offers a greater level of medical care. Having medical staff on 24-7 may be important for some people who need medication management, or who suffer from medical conditions that require a lot of assistance. 
How do Seniors Pay for Independent Living?
Each kind of facility is going to have a general level of cost. Everyone's budget is different, so discuss this with the family to figure out what the best course of action is for you and your specific needs. 
Generally speaking, facilities that offer more specialized care with on-call staff tend to be more costly. With this, though, comes the security of knowing that seniors with health conditions will be well cared for at all hours of the day. There are many ways to plan for these payments. 
Figure out your budget and limit your options. 
Find Your Community
Retirement communities have "community" right in the name. When you're looking all over the internet for "retirement homes near me", you don't just want the home, you want to know that you're entering a space that you (or your loved one) can spend the rest of life happily. 
Some retirement facilities allow you to "hang out" with the community first, especially if you're considering choosing them for your future living situation. There can be mixers or community events that allow outsiders to join in on the fun.
This gives you a great opportunity to see if you fit in and like the general vibe that the people give off. Do they seem like they're "your crowd"?
This is also a great chance to ask them any questions about the place that aren't evident from the websites or brochures. Staff always want to make their facilities look good, but the real mark of a good retirement home is what the residents think. 
Visit the Communities First
If you're lucky, you might be able to get an interview or a walk-through with the staff before making any kind of commitments. 
Taking a walk around the grounds first will help you decide if this facility is going to be the right place for you.
Location definitely matters, so take note of whether or not this location feels right for you. Don't limit yourself to one area, you can live anywhere you want! Where do you want to spend your ideal retirement?
Identify if the grounds feel accessible to you or your loved one. Will you be able to get everything that you need? If you have mobility issues, have they been considered in the layout of the community?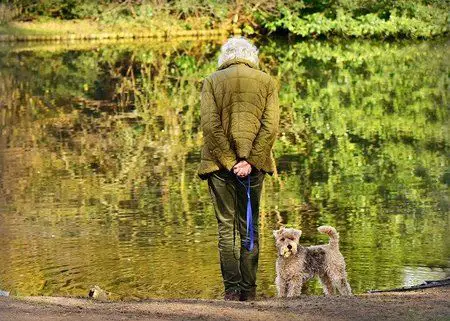 Also, talk to staff about any pressing questions that you might have about the community itself. You can ask about events that the community might hold, or whether or not they do group trips. You can ask whether or not they allow beloved pets to join you when you come to the community, as this is definitely an important factor in many people's decisions. 
You can ask about the experience levels of the people on staff, and if it's a community without a doctor or medical professional on staff, it might be prudent to ask about the protocol for medical emergencies. 
Make a list of potential concerns before you arrive at the facility as it's easy to get overwhelmed. 
Choosing a Retirement Home is a Big Commitment
Unfortunately, it's not as easy as just searching "retirement homes near me" and picking the first one that comes up. That said, there are plenty of ways to narrow down your choices until you find the right place for yourself or the senior citizen in your life. 
Retirement should be relaxing, and you should know that you or your loved one is receiving the best possible care wherever they end up. Don't take this decision lightly! 
If you need help making the first step towards looking for retirement homes for you, don't worry. Contact us to learn more about retirement care, and look through our directory to find a list of retirement homes near you.