HarborChase of Huntsville
Huntsville, AL - Assisted Living, Memory Care
Community size: Large (26-100)
HarborChase of Huntsville's Assisted Living community is located in Huntsville, Alabama, just south of Tennessee. Known as The Rocket City, Huntsville is home to the U.S. Space and Rocket Center and United States Army Aviation and Missile Command. In addition, HarborChase of Huntsville is just down the road from the expansive Monte Sano State Park, with trails, waterfalls, and more scenic views!
Alabama! As Huntsville's premier Assisted Living and Memory Care community, HarborChase is dedicated to providing a meaningful experience for residents who are ready to live their best days. Residents get the care they need, convenient amenities and services, and are only minutes away from historical landmarks, unique events, and popular museums. Explore all that we have to offer!
Assisted living at HarborChase of Huntsville offers residents' support and assistance while maintaining dignity and independence. We proudly serve Huntsville and the surrounding Northern Alabama area, including Big Cove, Ryland, Owens Cross Roads, Brownsboro, and beyond. Assisted living at HarborChase of Huntsville offers supportive assistance and convenient amenities for individuals who need additional daily care.
At HarborChase of Huntsville, our compassionate associates are dedicated to providing attentive, respectful, and quality care to assisted living residents and guests. Our care partners are available to deliver discreet, round-the-clock assistance with grooming, dressing, eating, mobility, and more. We work with each resident to establish a care plan that meets their needs while respecting their goals and preferences.
At HarborChase of Huntsville Assisted Living, we possess an "at your service" mindset, focusing on each resident's unique and personal needs, wants, and preferences. We want to make sure that every resident has the resources needed to have their best day, every day.
Through our Life Enrichment Program, HarborChase of Huntsville offers a variety of daily experiences. These activities not only aim to entertain and excite, but also promote social, mental, and physical well-being. From Scrabble and games to dancing exercises, there's something for everyone at our Huntsville, Alabama, community!
HarborChase of Huntsville's mild memory care program, The Sound, provides specialized care to individuals living with mild dementia or memory loss. The Sound at HarborChase of Huntsville makes every moment count for residents. Using specialized attention and support partner with the latest memory care techniques, we ensure that every resident in our Huntsville, Alabama, the community has the tools for meaningful and successful days.
At The Sound at HarborChase of Huntsville, we create a vibrant environment that promotes cognitive function, social interaction, and physical wellness. We offer an ever-evolving calendar of programs and activities for residents and guests to foster growth and potential.
HarborChase of Huntsville uses the latest methods and technologies to promote growth and progress for our residents. Our Huntsville, Alabama, the community utilizes an innovative program, It's Never Too Late (iN2L), that engages residents with things that interest them and keeps them connected to the world through user-friendly technology.
HarborChase of Huntsville's memory care program, The Cove, focuses on providing unique care and mental stimulation for individuals with Alzheimer's or related dementias.
The Cove at HarborChase of Huntsville delivers personalized and focused assistance to every memory care resident. Our dedicated and compassionate care partners are highly-trained in managing memory loss and its associated challenges. Using familiar settings, gentle reminders, and purposeful activities, we foster an atmosphere of growth and fulfillment.
At The Cove, we ensure that every memory care resident has the option for a fun, unique, and engaging day. We offer a collection of events, classes, and activities that will keep our residents stimulated, socially engaged, and physically active. Examples of activities at our Huntsville, Alabama, community include daily group strolls, riddles and trivia games, crafting programs, and more.
At HarborChase of Huntsville, we regard memory care as a comprehensive, all-inclusive process. We are committed to maintaining open communication with a resident's family, ensuring that they are involved, informed, and up-to-date. We also offer a series of family-focused programs at our Huntsville, Alabama, community that aim to involve family members even further and provide additional peace of mind.
HarborChase of Huntsville's Respite Stay provides the appropriate level of care so that family caregivers can tend to personal obligations, including health, vacations, or emergencies. Our services offer flexible stays and let caregivers enjoy their break while knowing that their parent or loved one is receiving attentive and professional care.
See More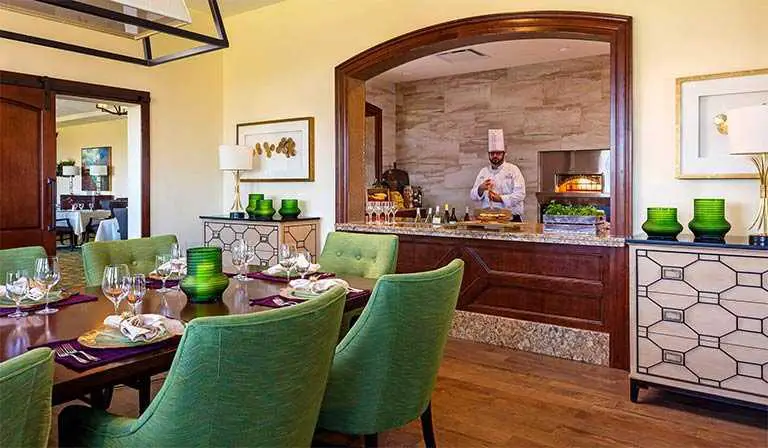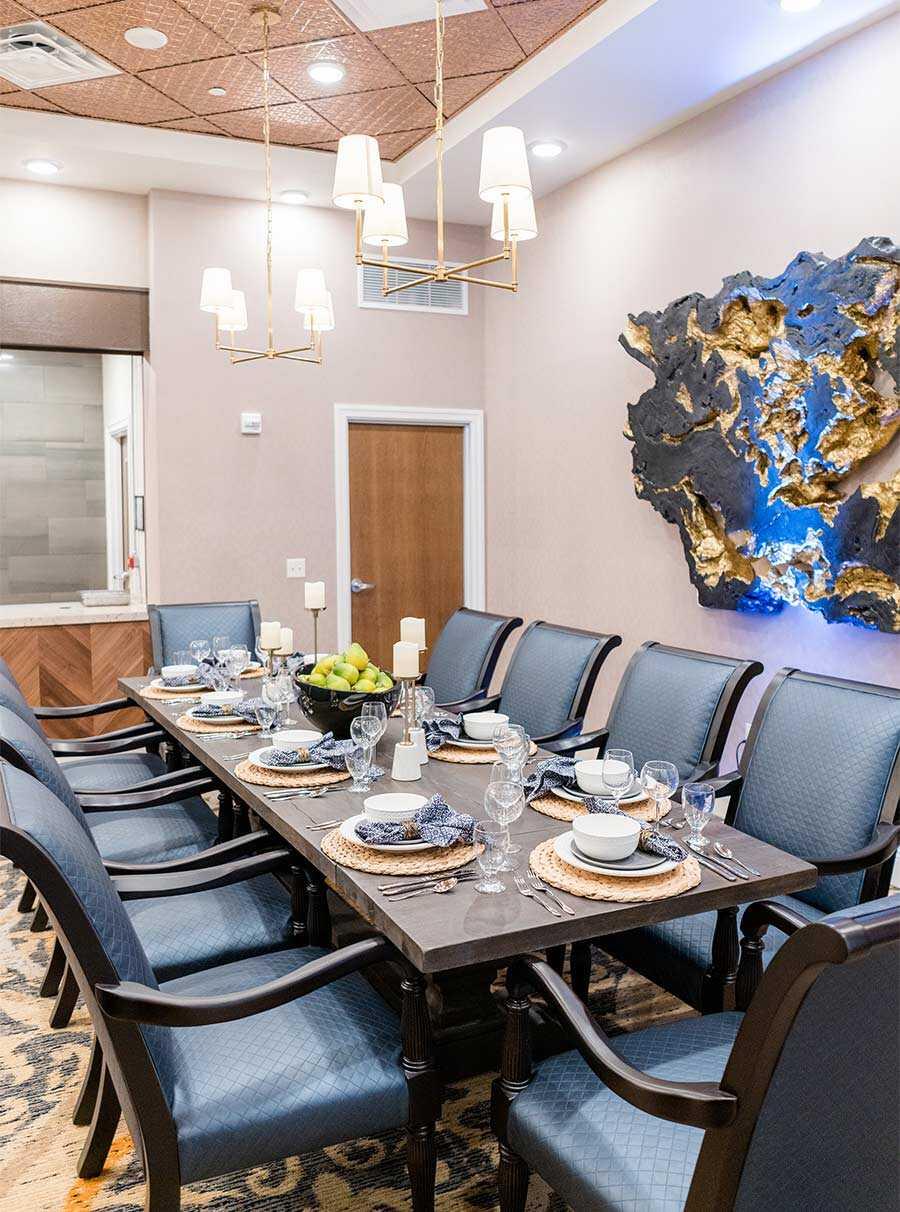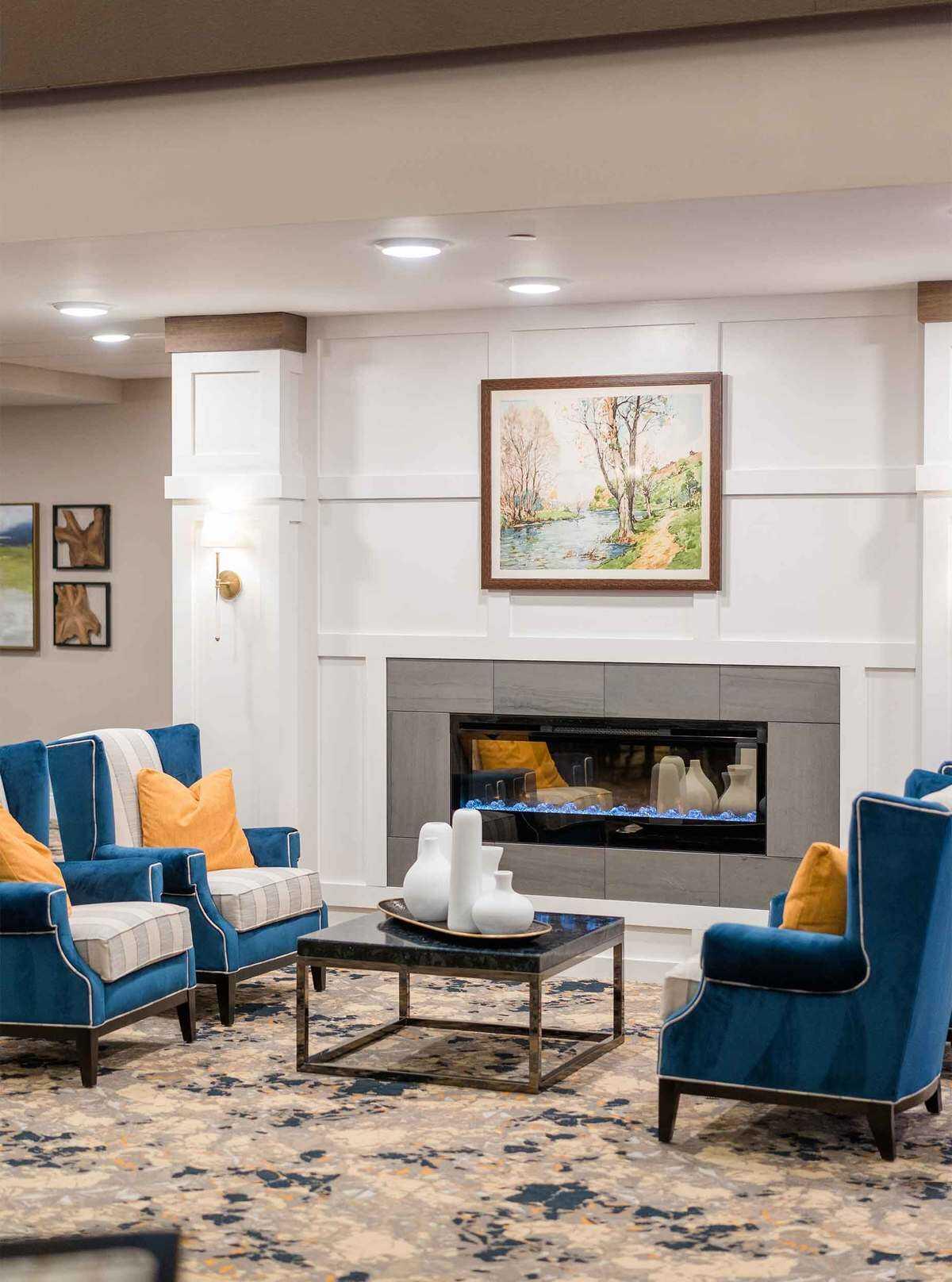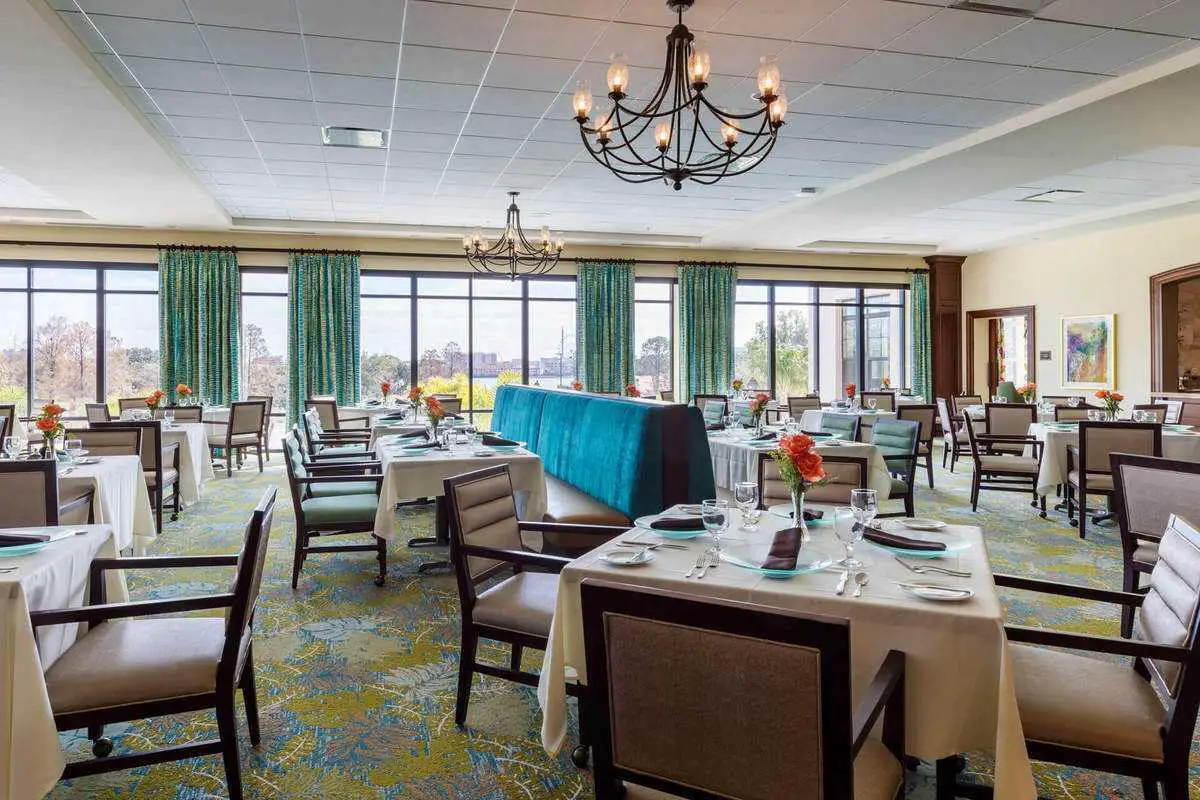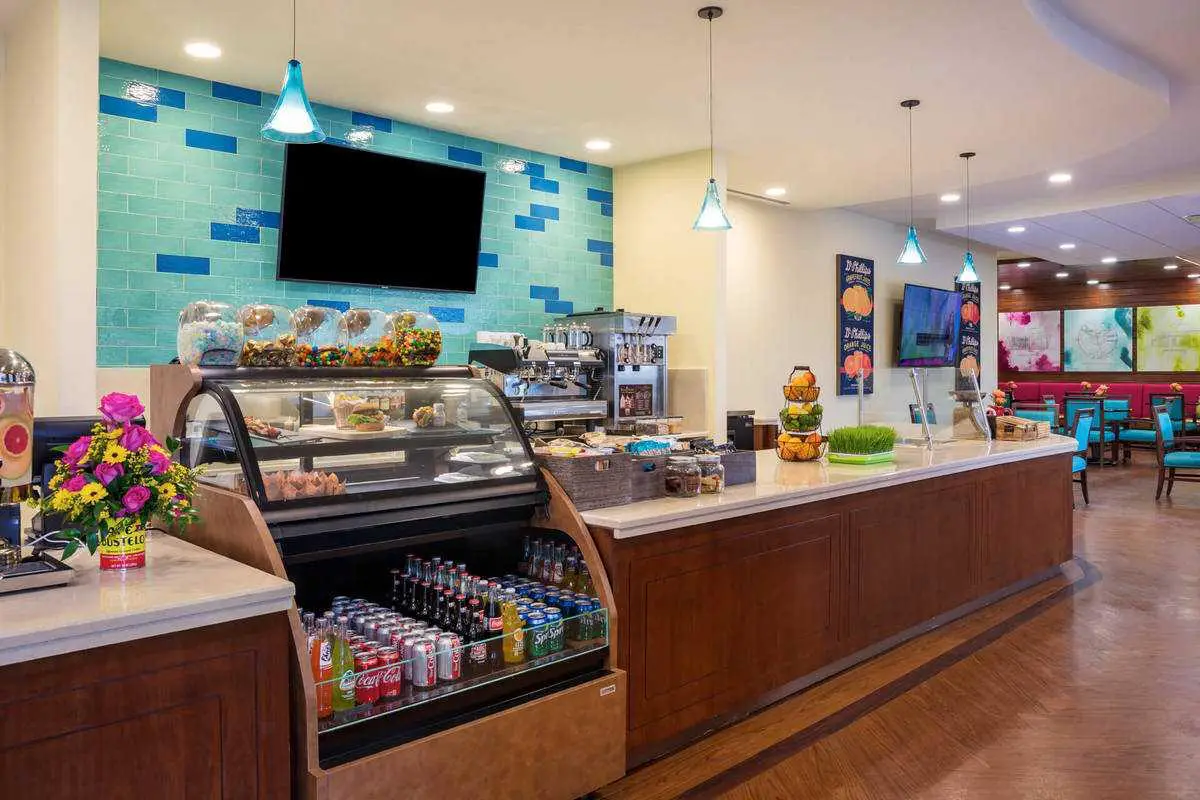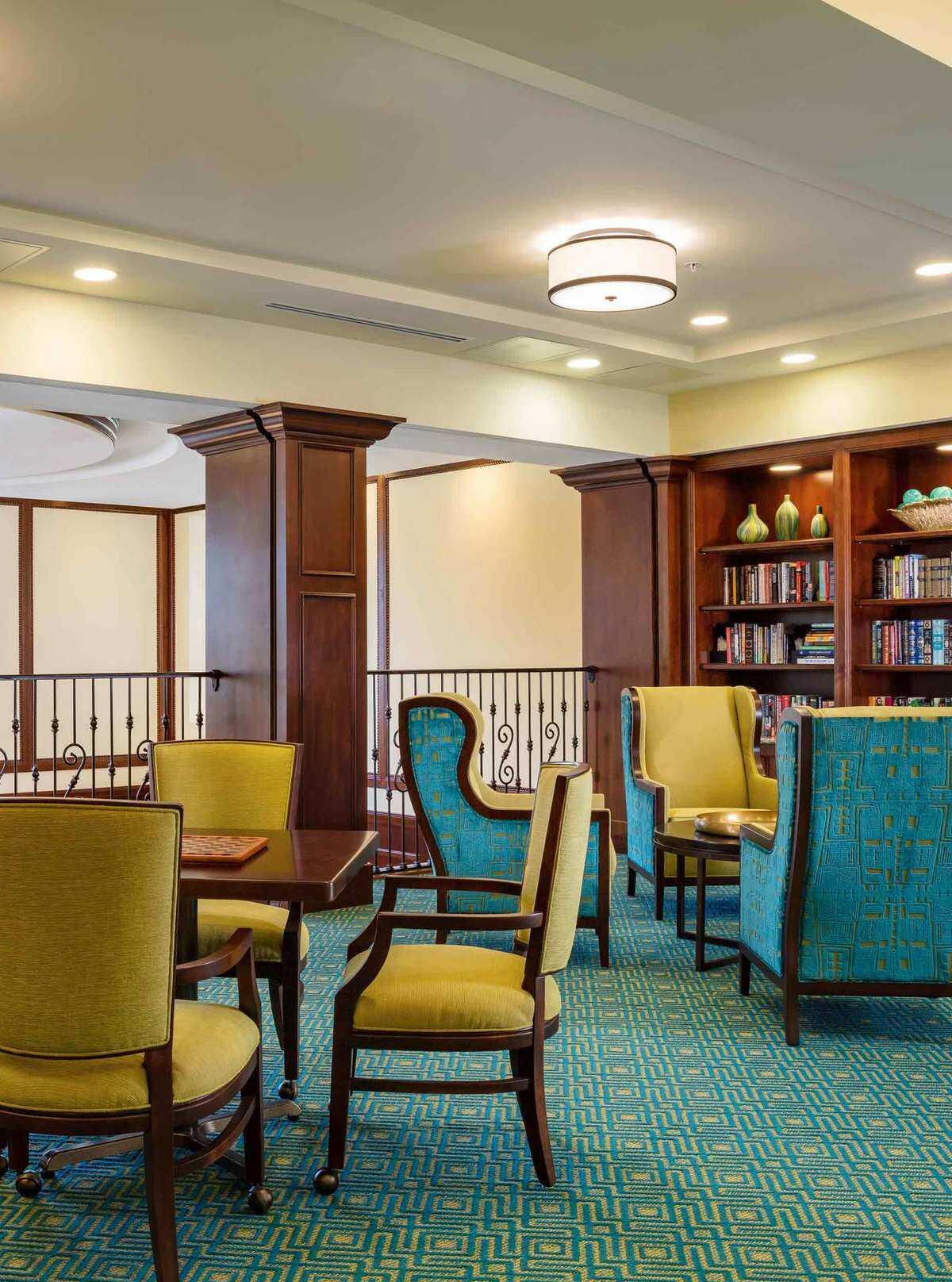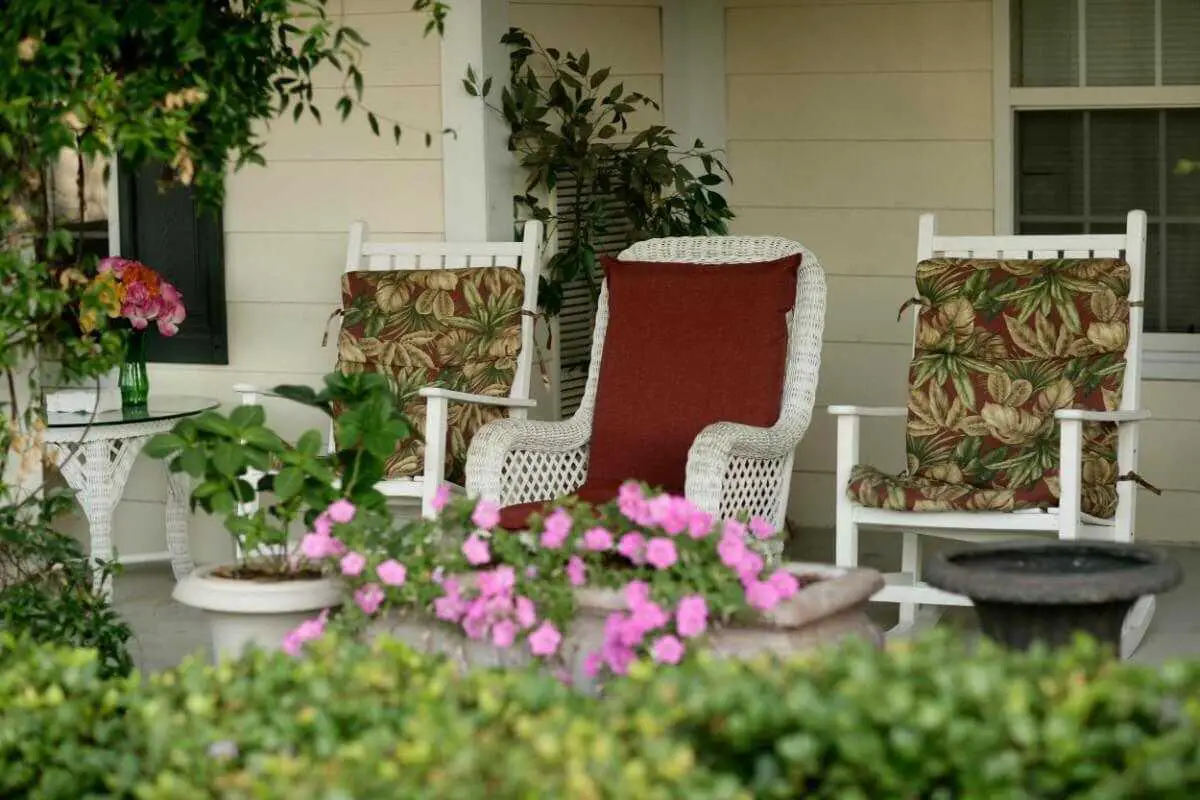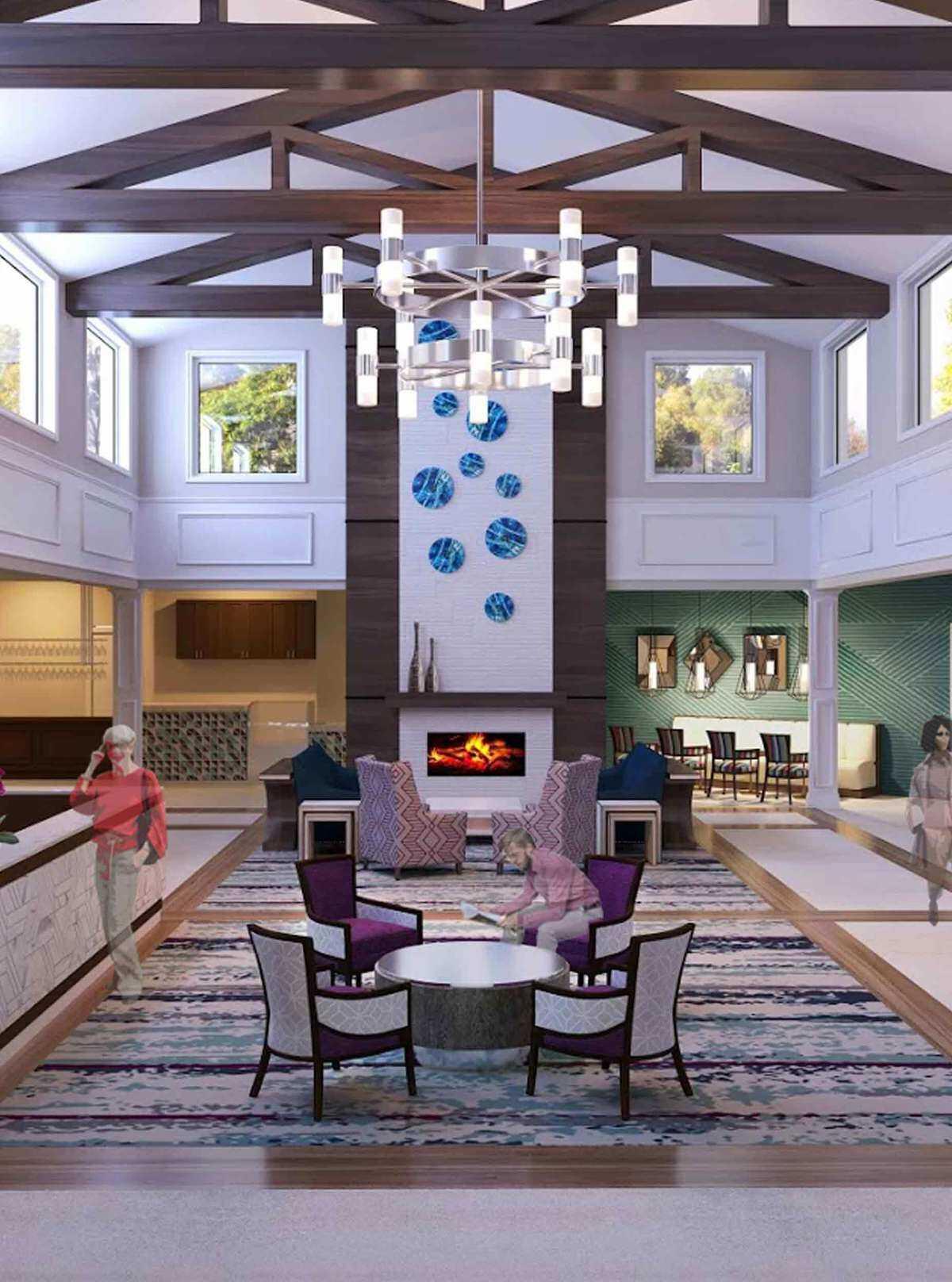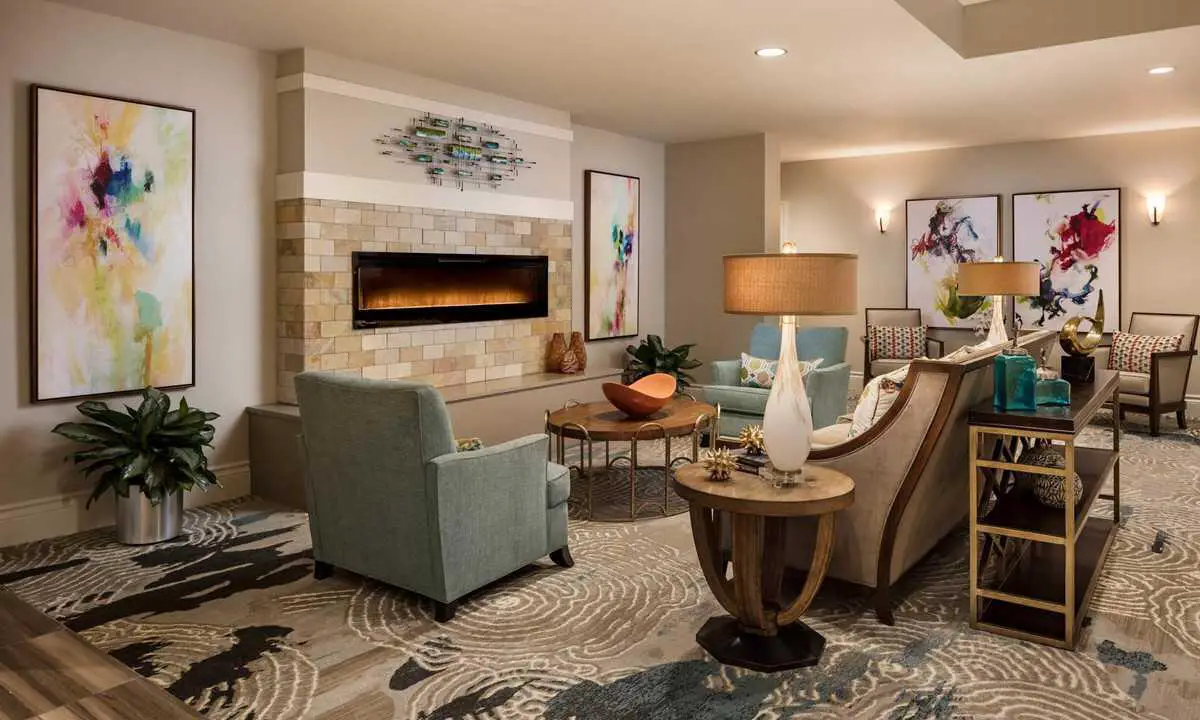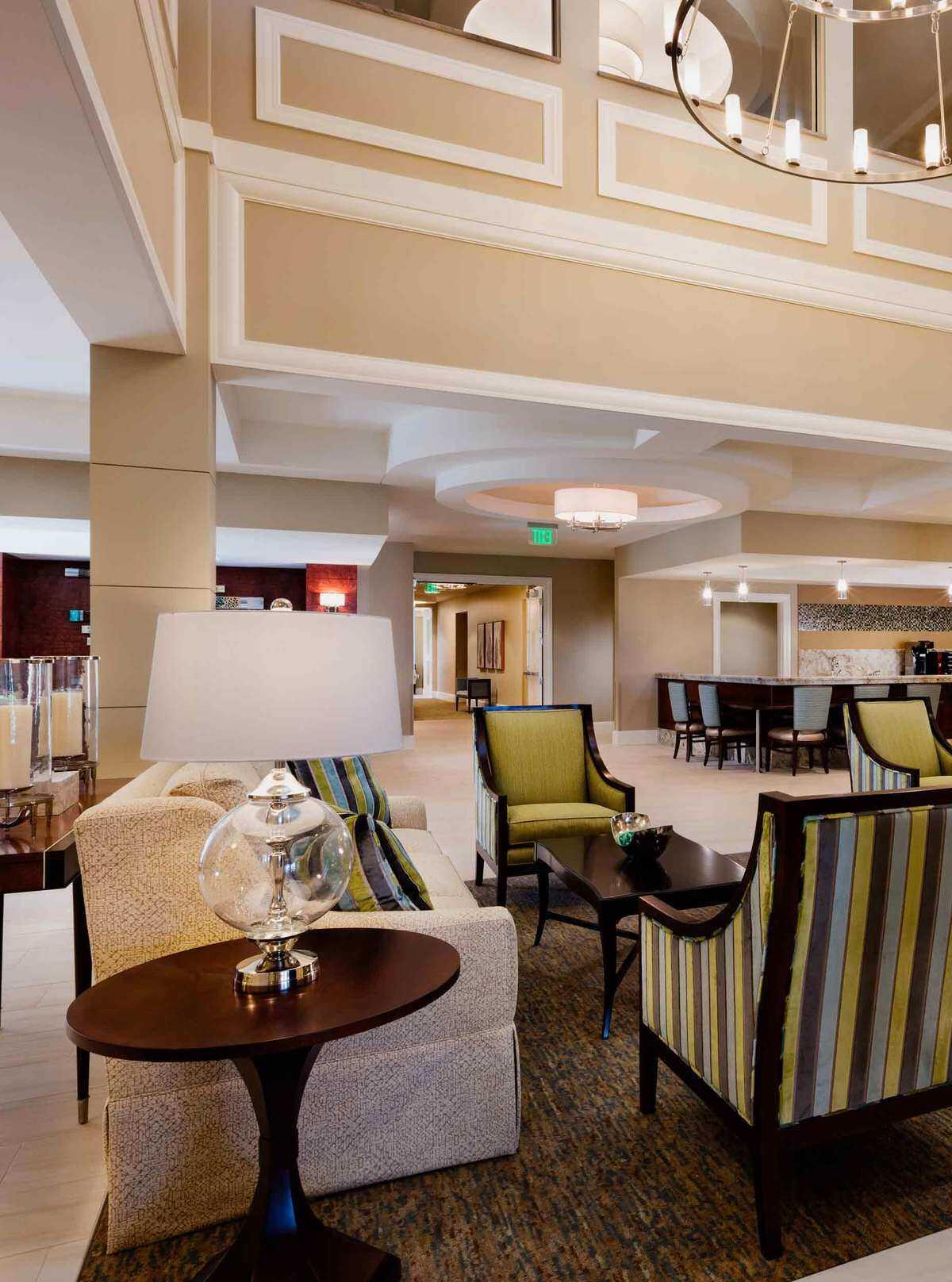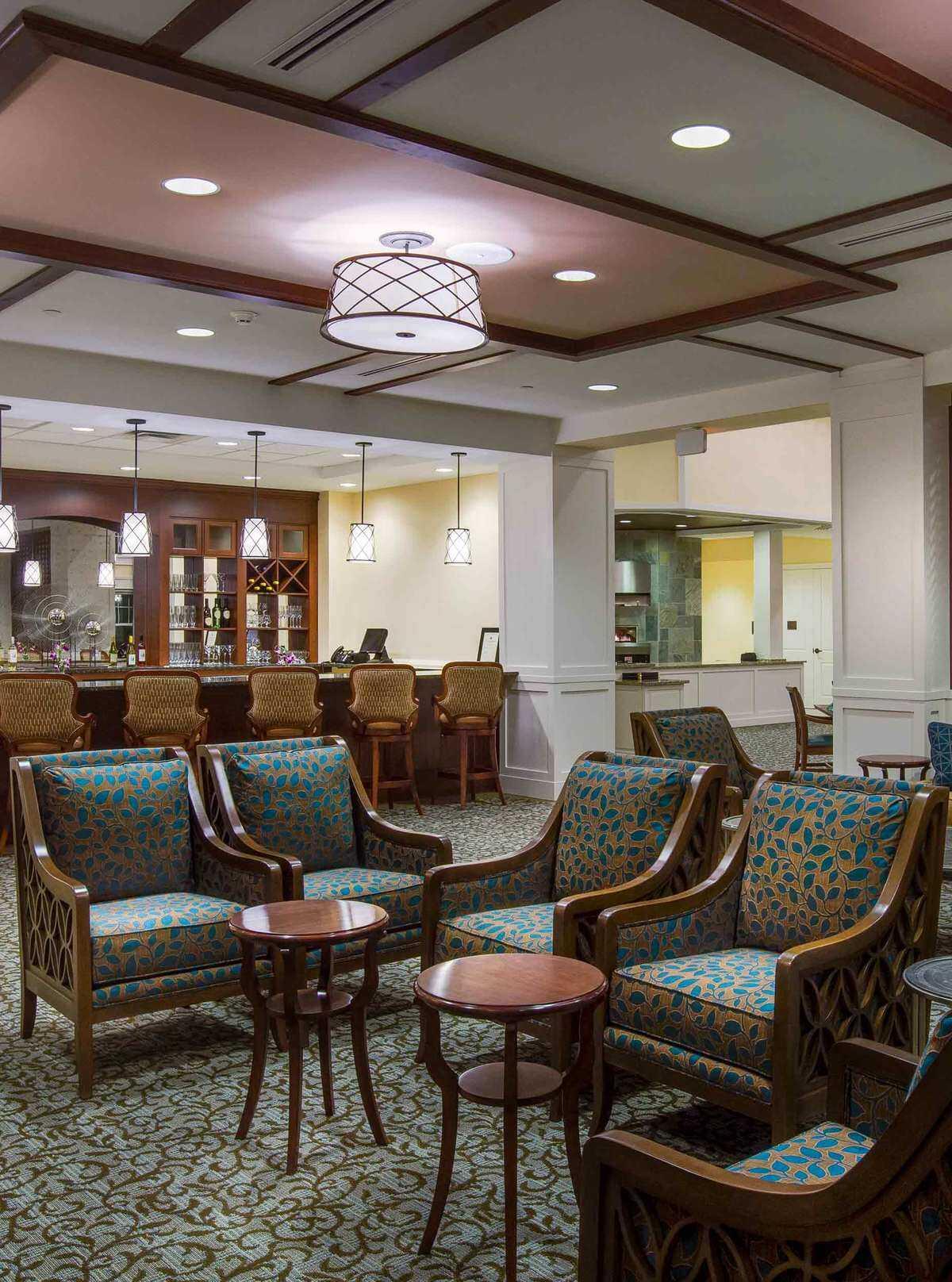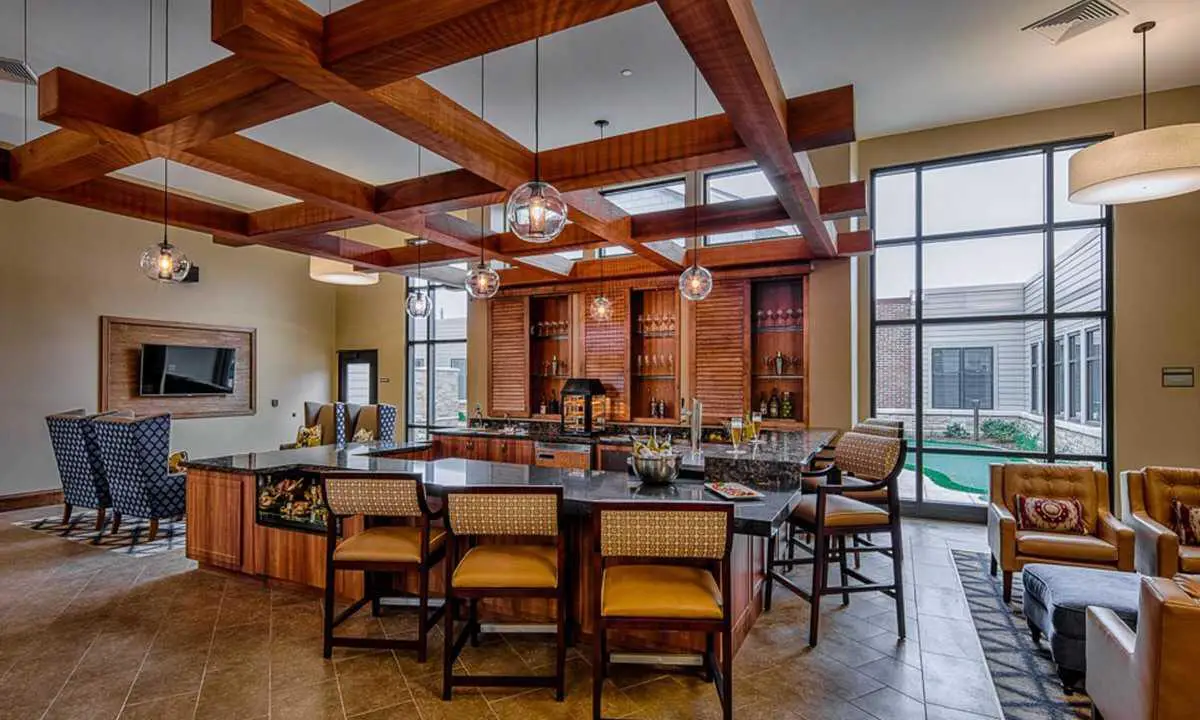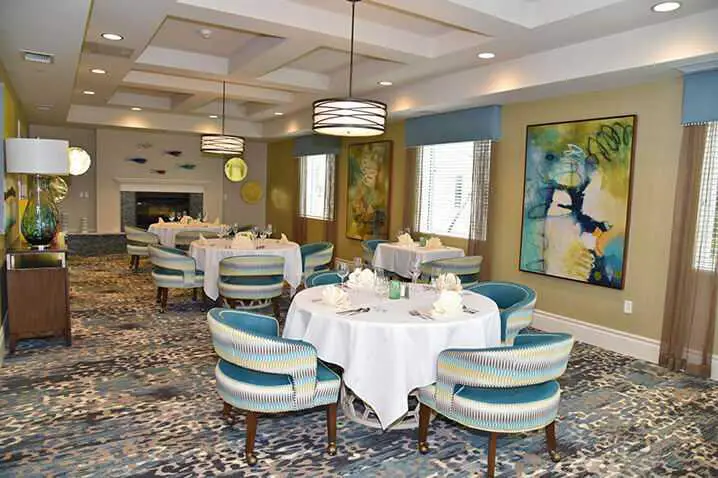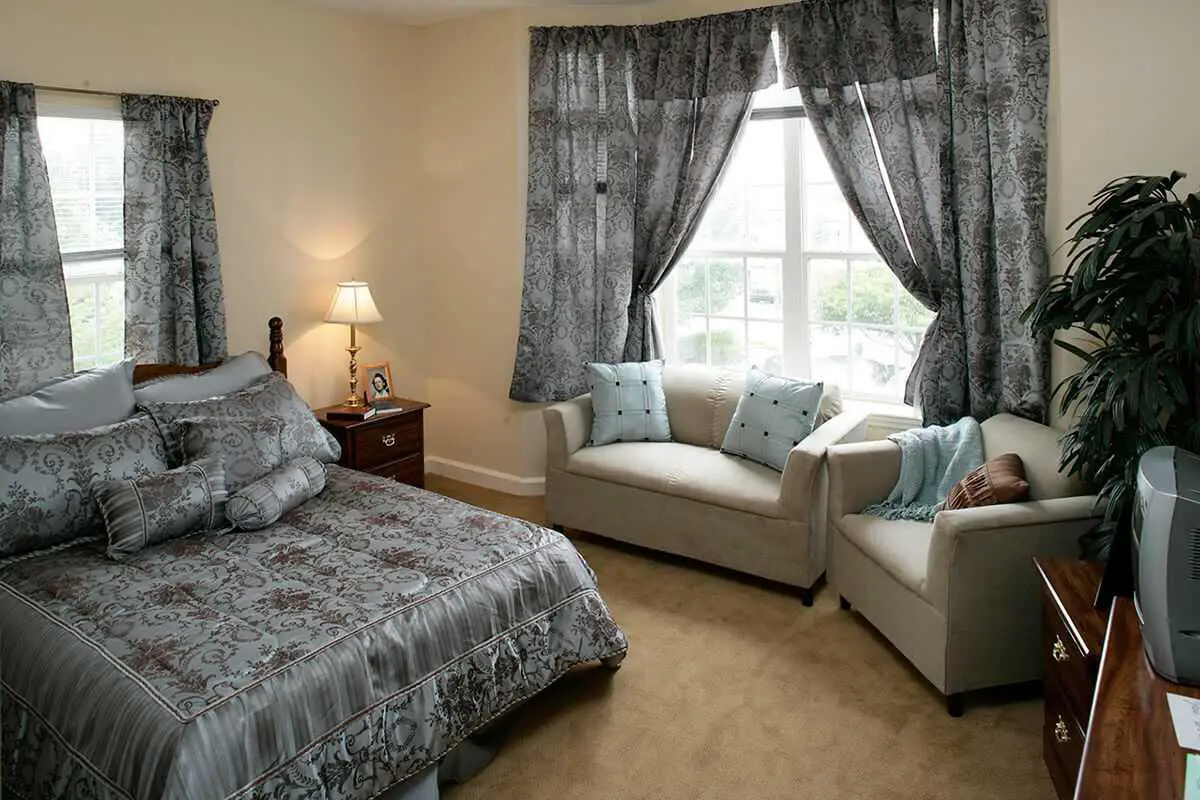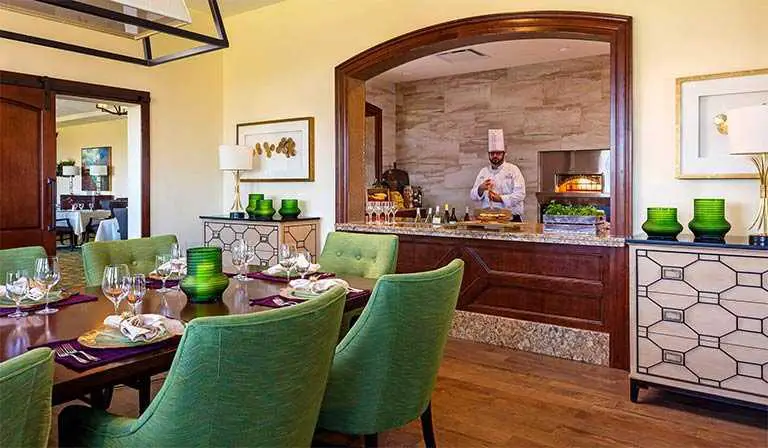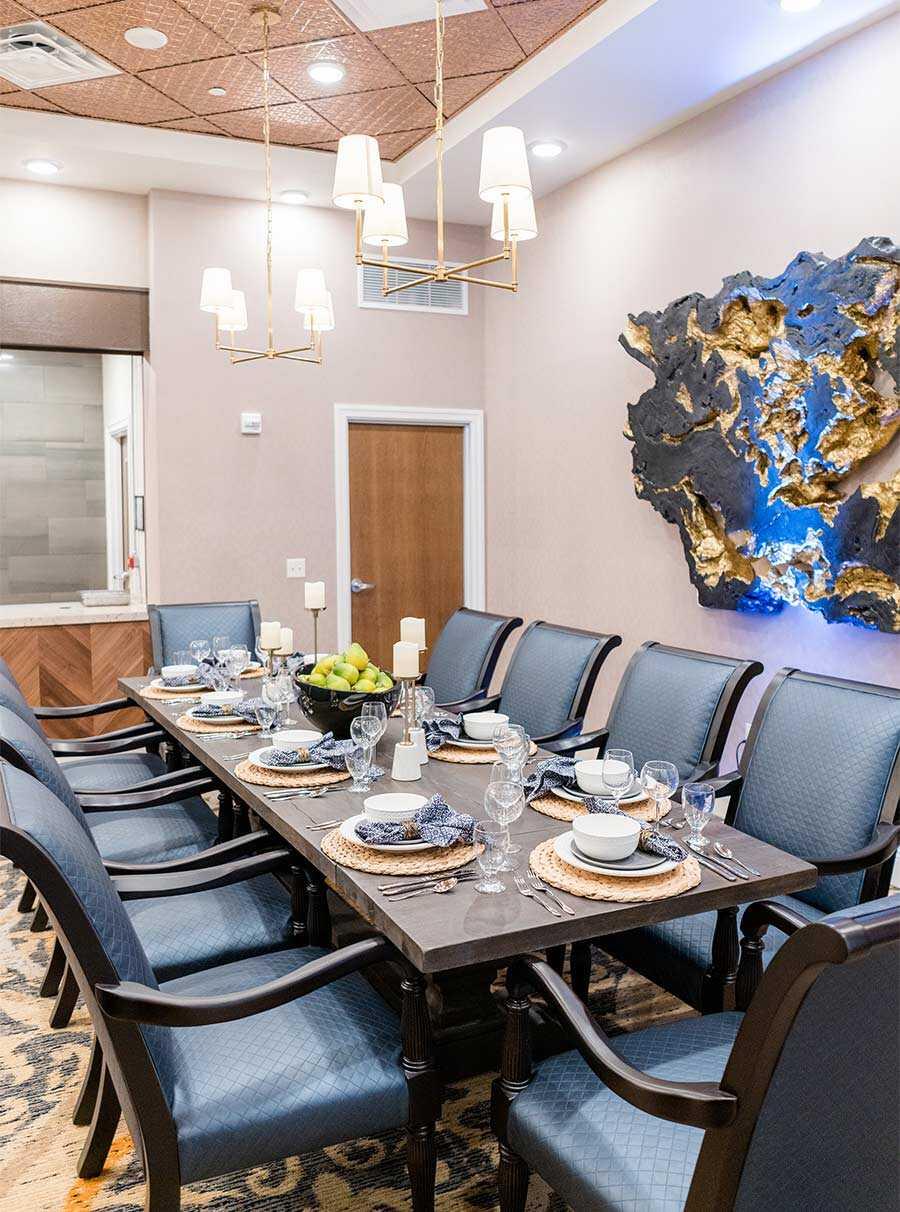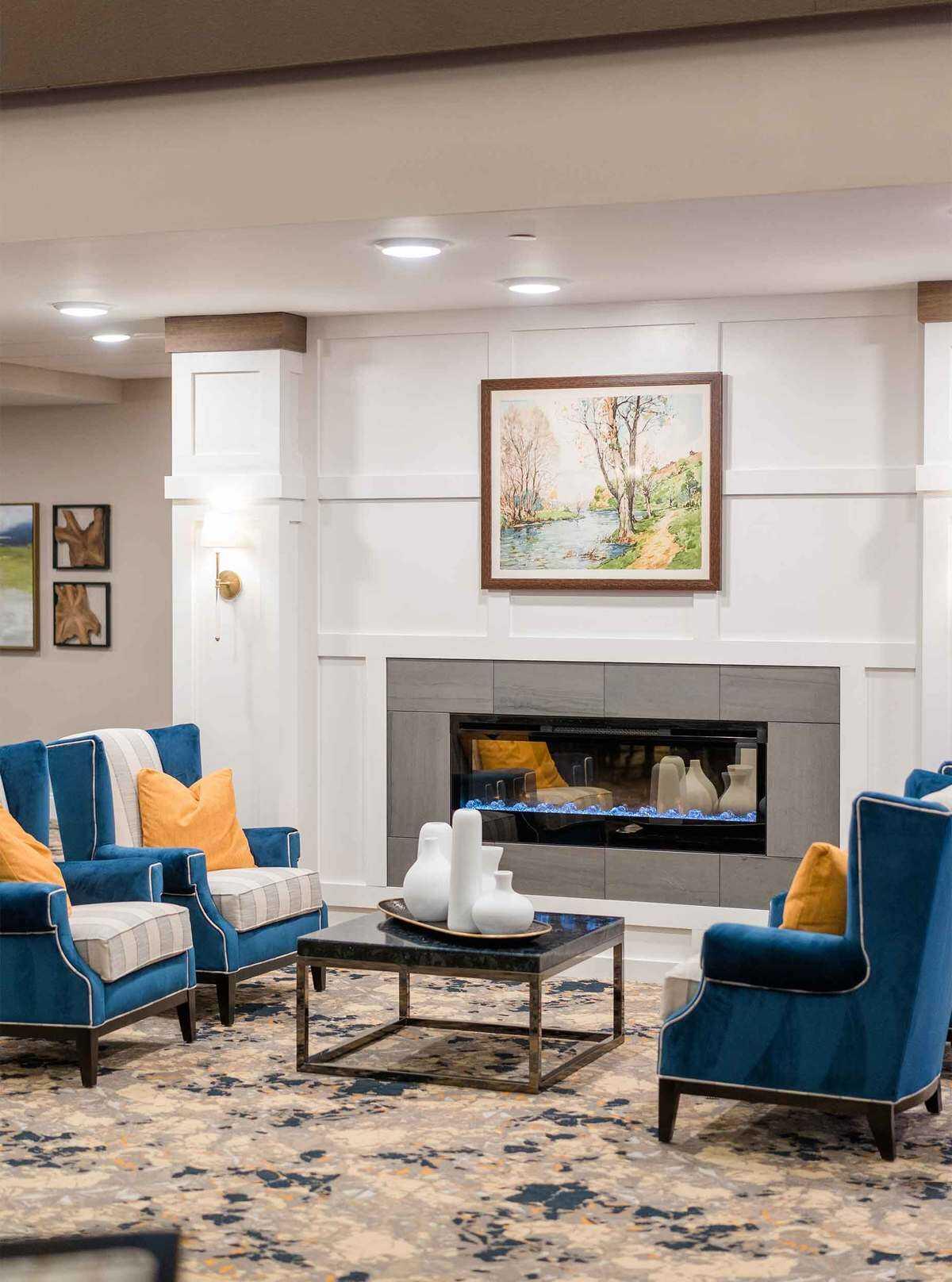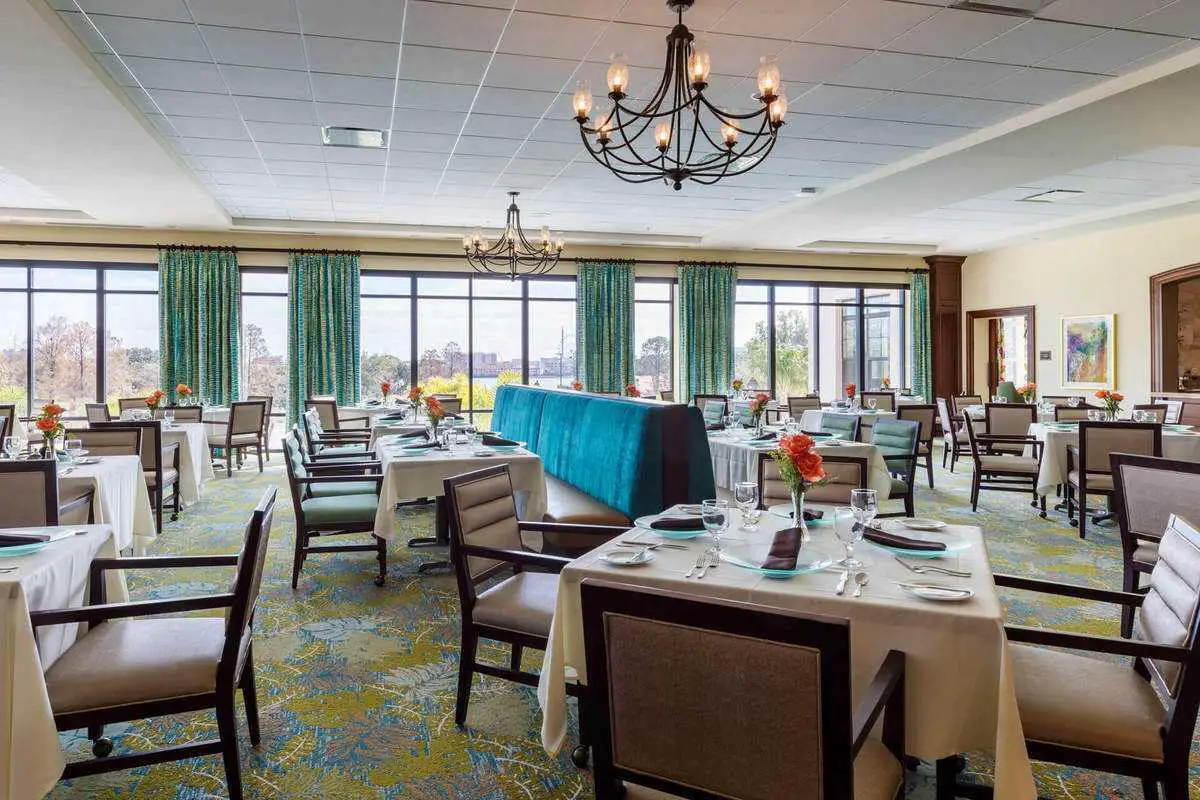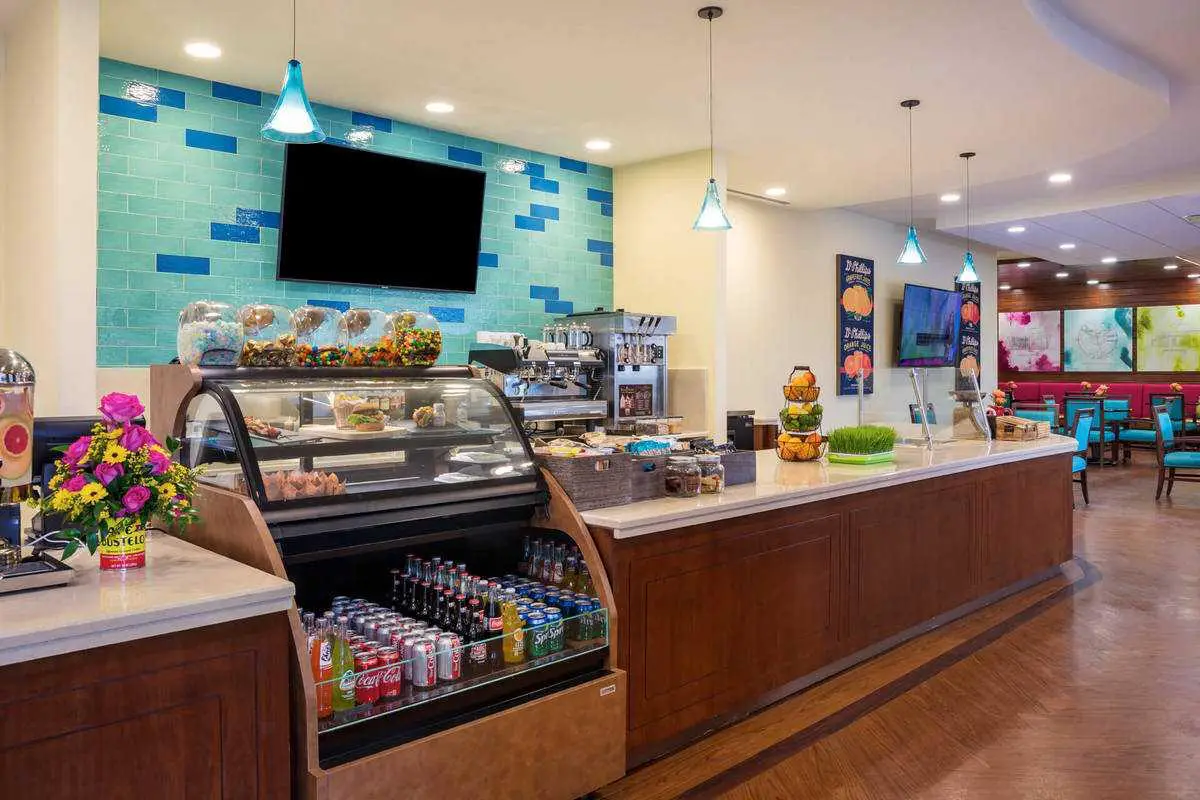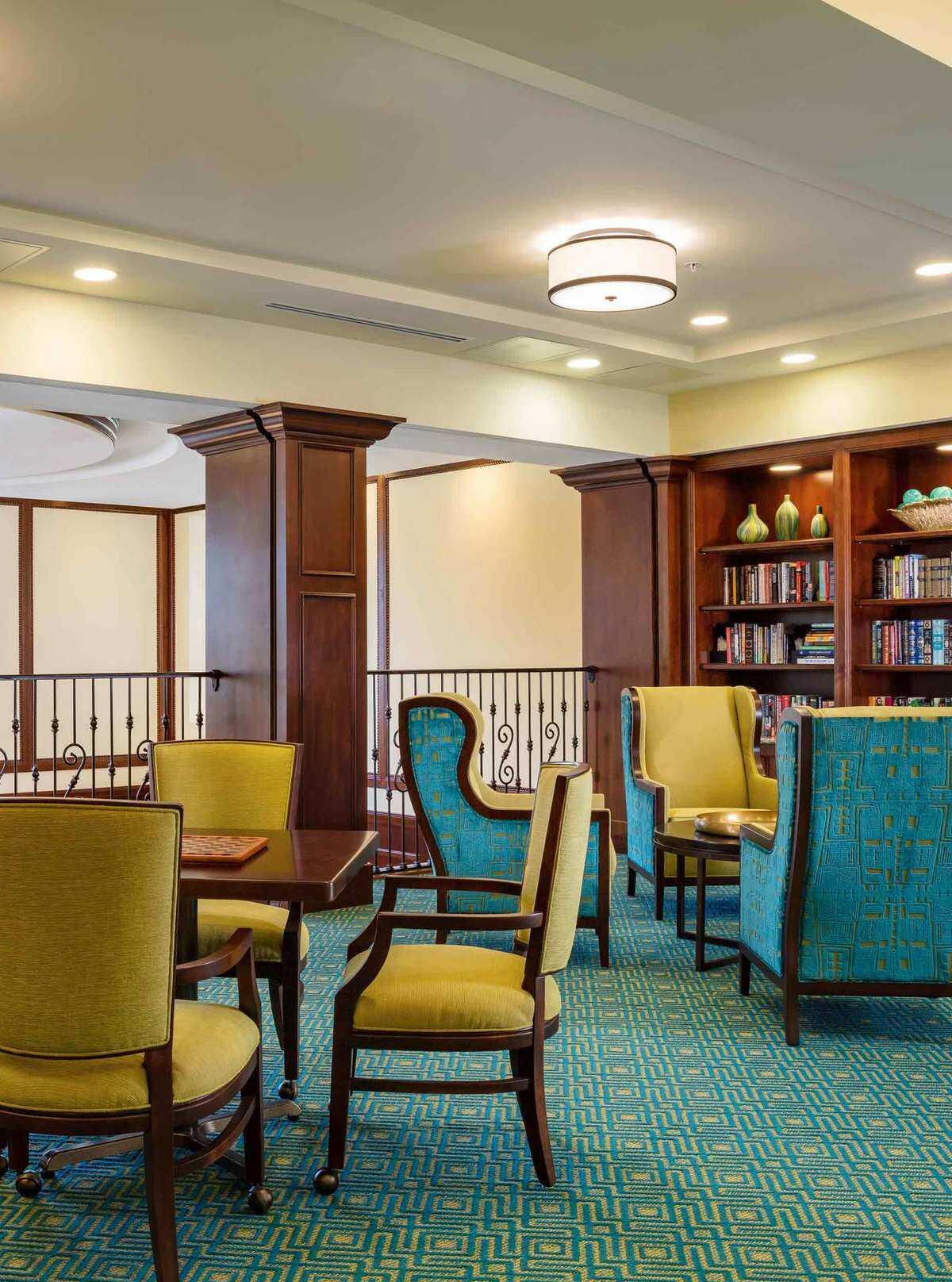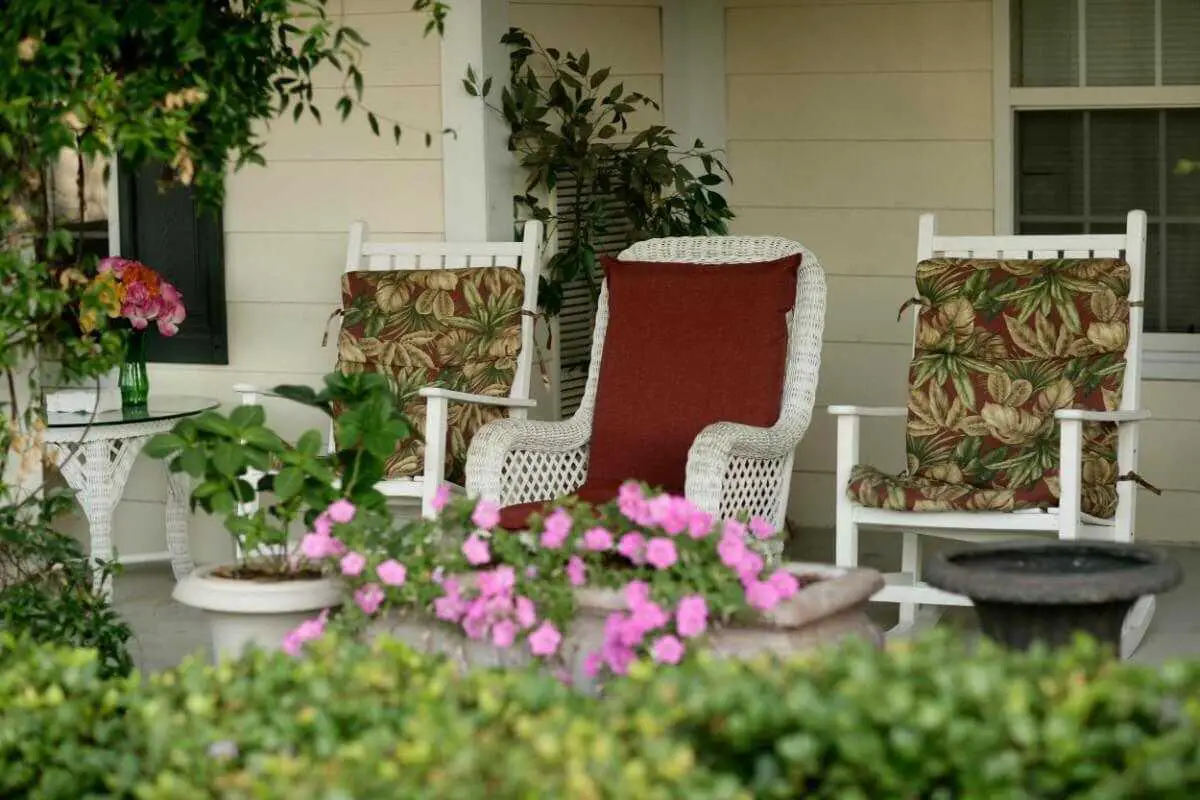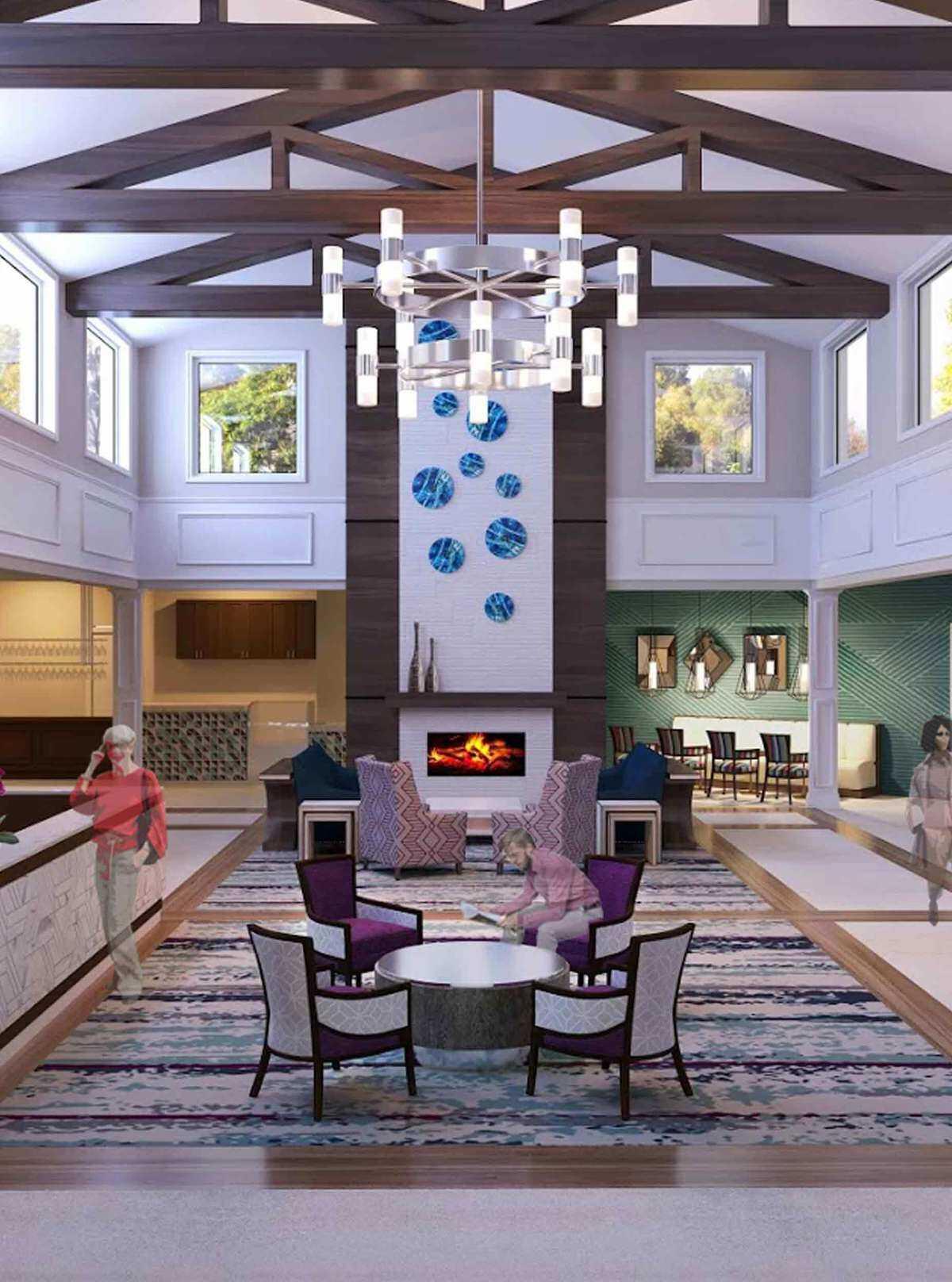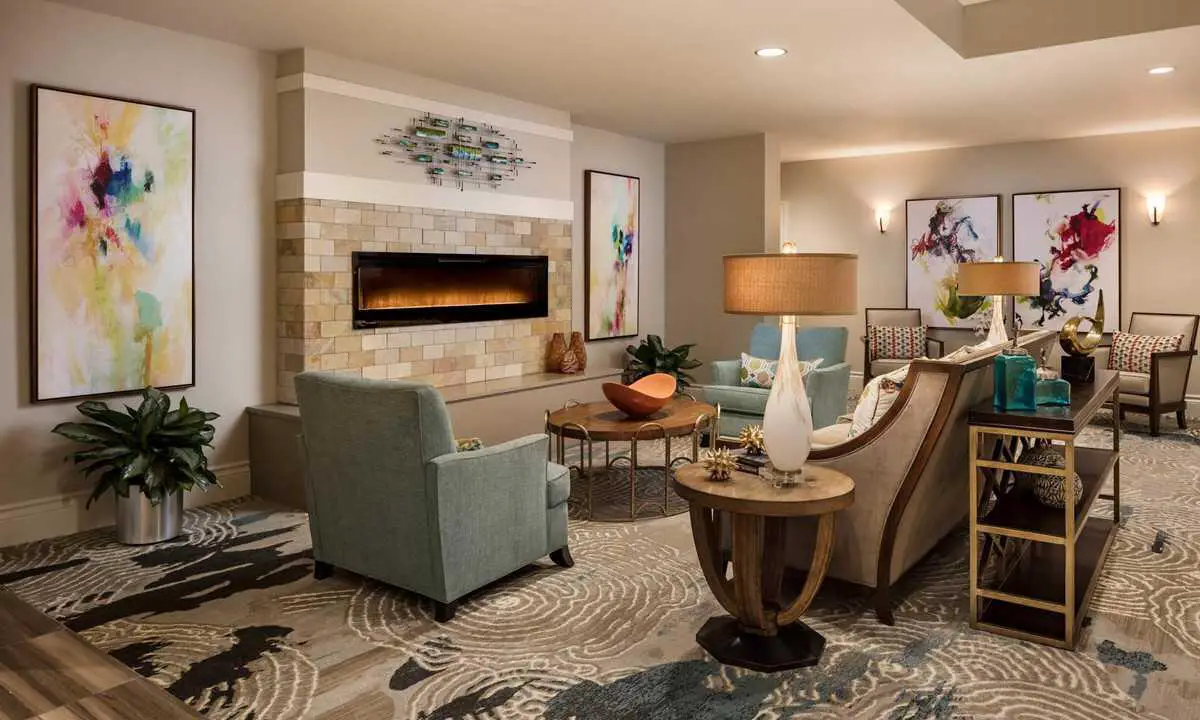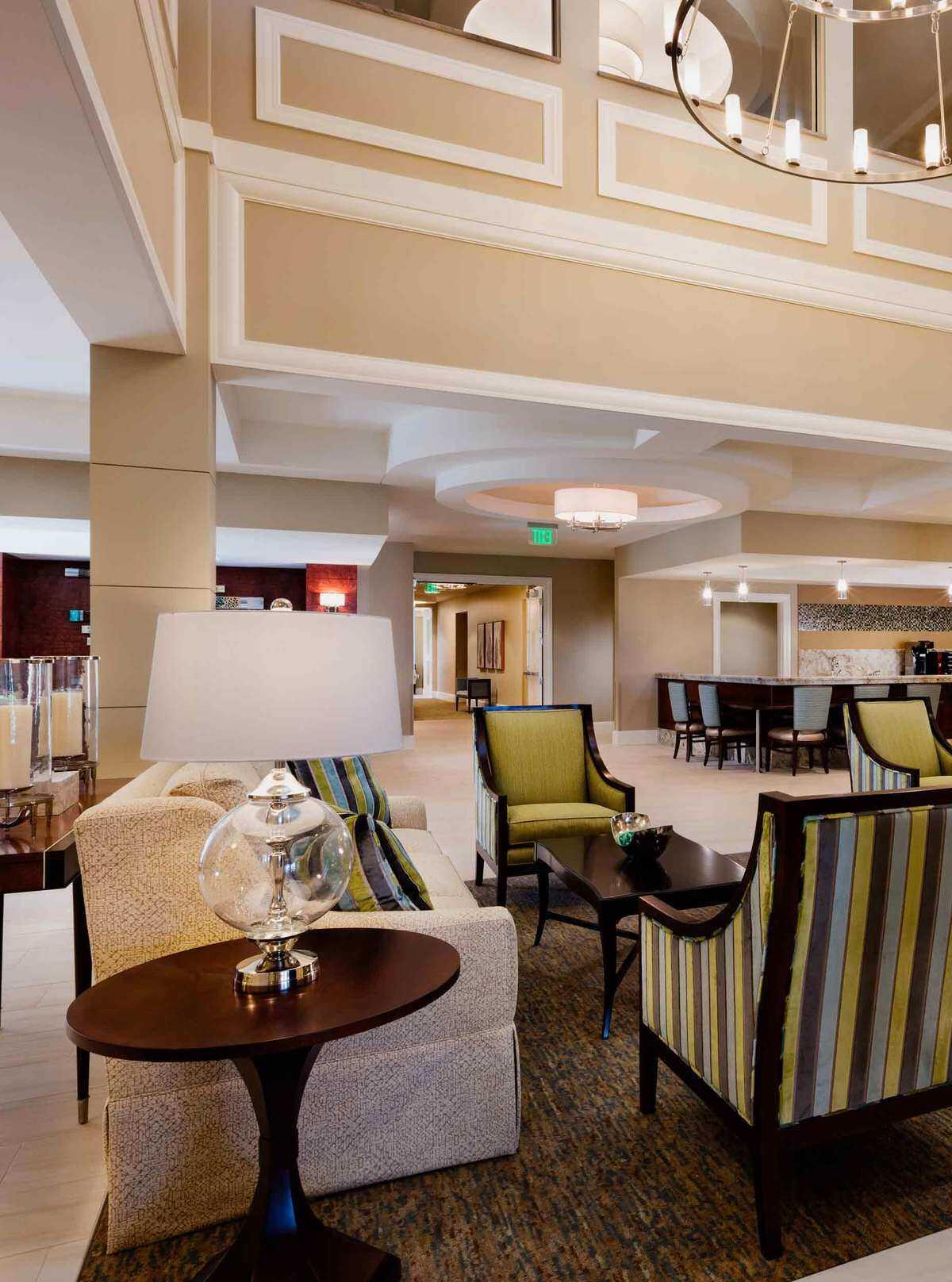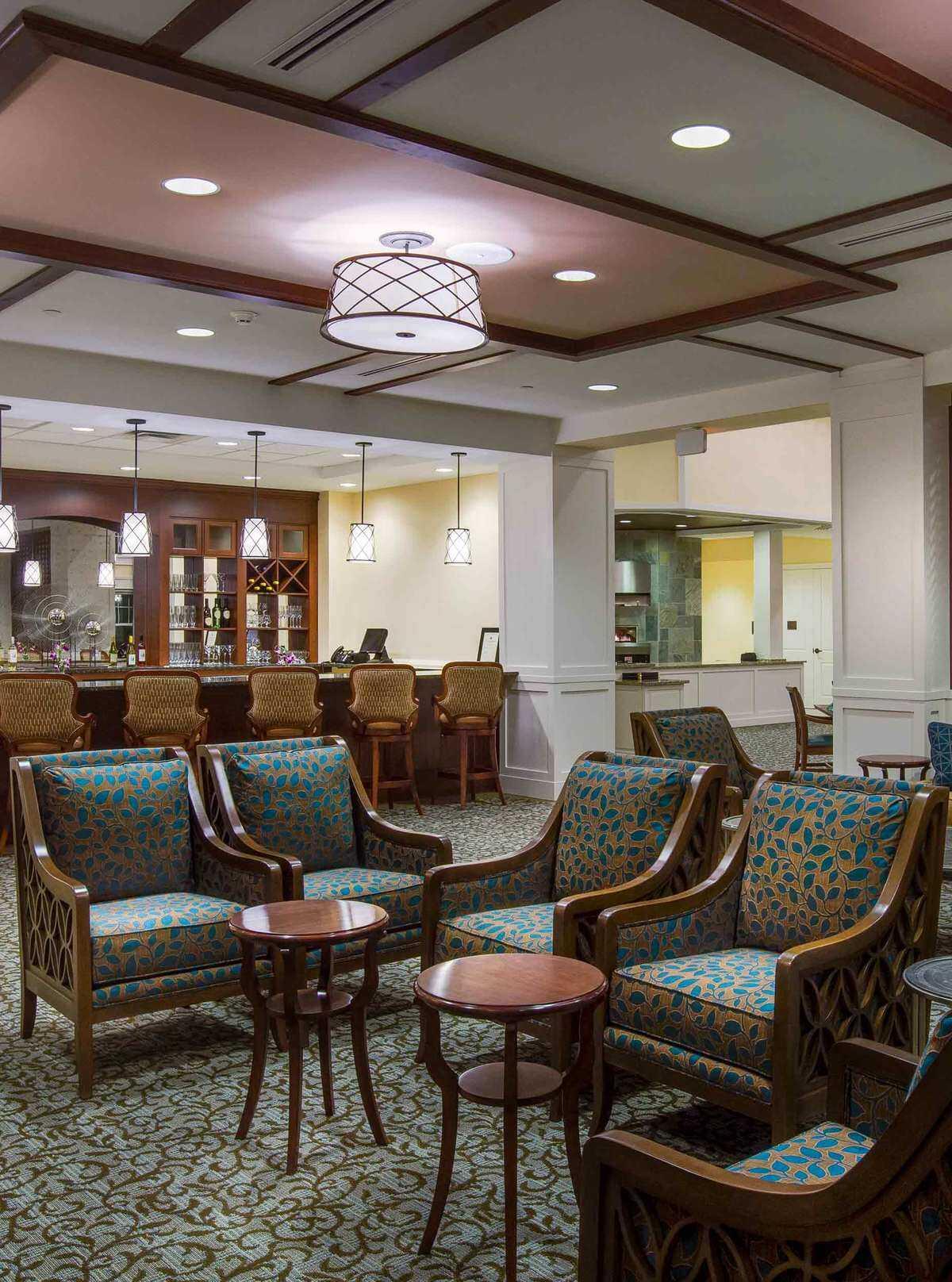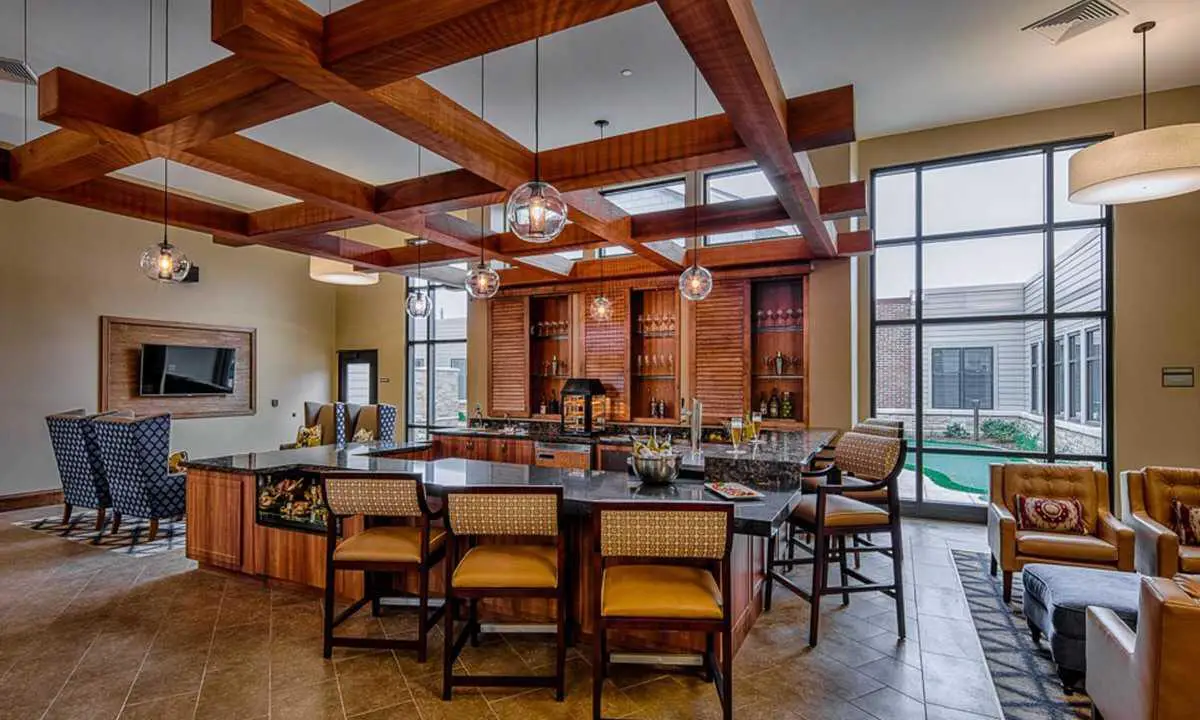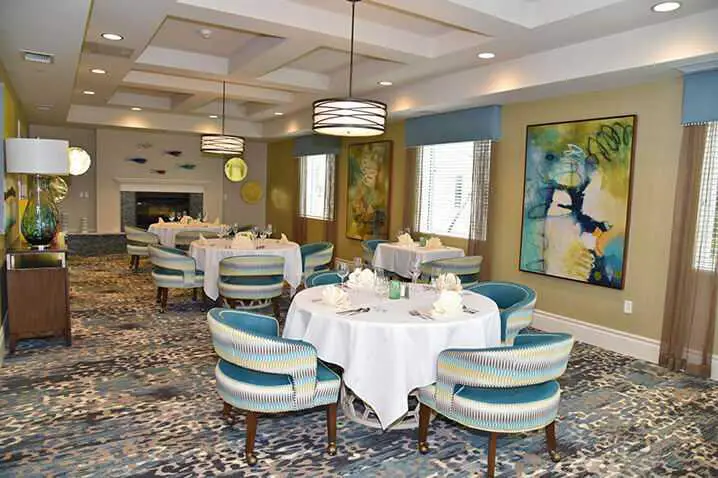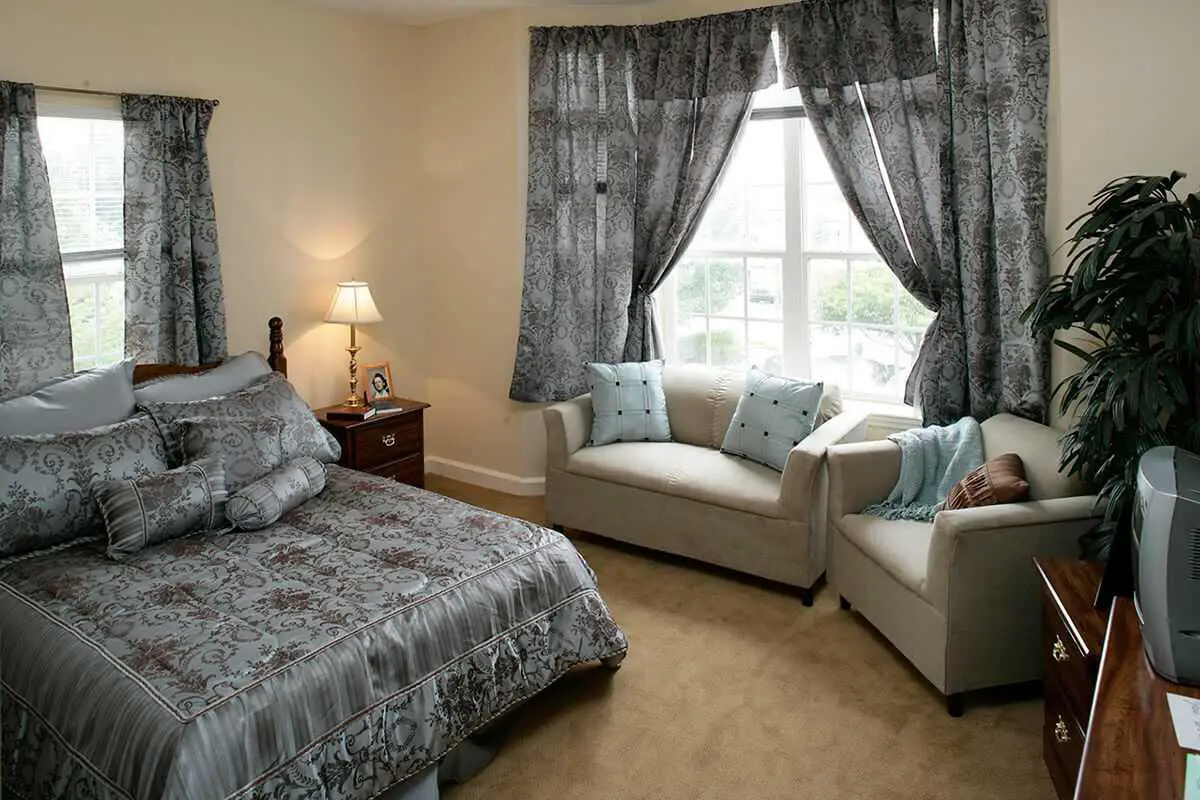 Huntsville Senior Living Near Me