Good Samaritan Society Hot Springs Village
Hot Springs Village, AR - Assisted Living
Community size: Large (26-100)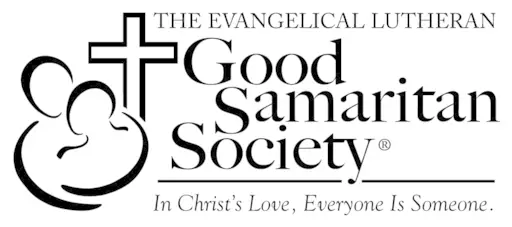 Good Samaritan Society Hot Springs Village is a splendid assisted living community in Hot Springs Village, Arkansas. It is within impressive Saline County which is part of the Natural State.
Good Samaritan Society – Hot Springs Village is in the heart of this premier planned retirement community. 
Assisted living communities are licensed healthcare providers that offer residents housing, personal assistance, supportive services, and custom healthcare plans.
Residents live in apartments or residential units and don't require around-the-clock nursing supervision. Staff members are accessible 24 hours a day.
Assisted living service communities may benefit seniors who:
need help with grooming, bathing, dressing or other daily activities such as medication management
are no longer interested in or able to keep up with lawn care, snow removal or other home maintenance tasks
enjoy and value the security of having neighbors and staff members close by
need or want help with laundry and housekeeping
require three nutritionally balanced meals each day
prefer using transportation provided by others for shopping or entertainment
enjoy participating in spiritual, recreational, entertainment and wellness programming
Features:
One-bedroom apartments with a variety of floor plans
Ground-level suites and common areas
Three meals per day, snacks available
Limited assistance with dressing and bathing
Assistance with personal laundry service on request
Weekly flat linen services
Medication reminders
Light housekeeping
Structured activities
Scheduled transportation
Utilities paid, including basic cable (except telephone)
Good Samaritan Society – Hot Springs Village offers an entire continuum of services that benefit residents of Hot Springs Village and surrounding areas.
Within the Edward and Marion Huckins Health and Wellness Center, Fit for Life Fitness Center specifically address the fitness needs of individuals who want to ensure that they can remain active and in great physical health.
Good Samaritan Society Outpatient Therapy provides physical, speech and occupational therapy all in an outpatient therapy environment. The certified and knowledgeable staff, along with technologically advanced machines like the AlterG treadmill and iBalance machine help in your therapy needs.
Whether it's because of retirement, or an empty nest, or a desire for something new, making the move to a senior apartment is an exciting change.
The amenities and housing options you select will help you feel at home, but you should also look for a community that can help you if your health or personal needs change in the future.
The cost to live in a senior apartment varies based on your services and amenities. Services vary by location, and may include utilities, maintenance, housekeeping, meal programs, emergency response systems and transportation.
At Cedar Lodge apartments, you can make friends easily with our scheduled programs, outings and special events. Enjoy our fitness room, our well-stocked libraries, visits with friends over free coffee and cappuccino in the coffee shop, and much more.
Residents can voluntarily participate in the File of Life program.
The File of Life includes each resident's personal medical information, readily available for emergency responders in case of a medical emergency.
Residents or their family members put information into a File of Life packet, which is placed on refrigerators in their apartments.
Information in the File of Life packets might include prior medical conditions, current medications, known allergies and names of contacts.
Having a File of Life available allows medical personnel to immediately begin the best possible treatment, notify loved ones and pass vital data on to physicians at the emergency room.
The voluntary program brings peace of mind to individuals, caregivers and families, knowing their loved ones' medical information is quickly accessible by emergency responders.
+ Read more
Full Screen Gallery