Highgate at Prescott Lakes is a pleasing assisted living community in Prescott, Arizona. It is within fascinating Yavapai County which is part of the Grand Canyon State.
Highgate at Prescott Lakes offers Assisted Living in The Manor, and for those affected by Alzheimer's & Dementia, Memory Care in the Cottage.
To give our residents the ultimate in comfort, convenience and privacy, Highgate offers floor plans in all shapes and sizes in our Assisted Living apartment suites in The Manor and our Memory Care apartment suites in The Cottage.
At some point, you or your loved one may need some extra help with the everyday tasks of living. Imagine how nice it would be to have your grocery shopping and cooking and laundry done for you. In Highgate's Assisted Living community, The Manor, we take the burden of these chores off your shoulders.
The Manor is home to senior men and women, both singles and couples, who live in a variety of apartment styles and sizes. Each has a refreshment kitchenette, large bathroom with walk-in shower, and an emergency call system that offers two-way voice communication with our team members at any time of day or night.
Our services are personalized to meet individual needs, so that our residents can remain as independent as possible, for as long as possible, yet have the care they require at a moment's notice. We adjust our schedule to theirs, whether it's bringing food or drink up to a room if someone just doesn't feel like coming down, assisting with medications no matter how complicated, or helping with a bath and getting dressed.
Caring for a loved one with Alzheimer's or dementia can be difficult, exhausting and emotionally draining. At some point, you may need an alternative to taking this on yourself. That's when it's time to call Highgate.
We provide safe, compassionate, round-the-clock care in The Cottage, our community designed for residents with memory loss.
It's a cozy, secure environment with highly trained care partners whose mission is to understand the needs, desires and routines of each resident in order to personalize their care. Whether it's nighttime wandering, confusion, repetitive questions, incontinence, or just wanting "to go home" – we understand – and have the expertise to gently handle these concerns. In fact, our care partners are certified in Teepa Snow's internationally renowned Positive Approach to Care™ and Positive Physical Approach™ which improves chances of positive interactions and focuses on what's left, not what's lost. Team members also receive GEM™ training which uses precious gem colors that coincide with typical traits at various stages of dementia – a positive way to help us better understand and interact with someone who might seem beyond reach.
Whether it's providing you with all the benefits of living at home without all the responsibilities to stimulating the mind, nourishing the body, feed the soul and enrich the day, Highgate will meet you where you are in your journey.
At Highgate, we have over 25 years of building community and our goal is to help every resident live a life of purpose and joy. From personal services such as a spa and aromatherapy to a pet-friendly atmosphere, we offer features and amenities to make each one of our residents feel right at home.
Throughout the day, we offer a host of activities, such as group discussions on current events, exercise classes, shopping and special outings, games, music, movies, sports, sing-alongs and entertainment. Or, you can just sit and relax in the fireside lounge. And families, of course, are always invited and encouraged to spend time here. Some particularly enjoy attending our special events – parties, concerts, and even afternoon tea served London-style.
At Highgate, we learn from our residents what is meaningful to them, and based on their current interests, provide a constantly evolving program of activities that allow them to do what they most enjoy in life.
+ Read more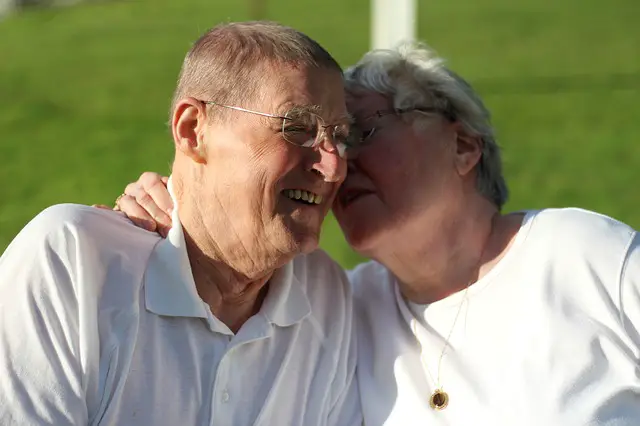 Our design team is currently searching for photos to post for this listing.  If you represent this community and would like photos to appear sooner, please contact us at photos@FindContinuingCare.com.