Rowntree Gardens
Stanton, CA - Assisted Living, Nursing Home, Independent Living, CCRC
Welcome to Rowntree Gardens, a senior living community by Quaker Gardens, ideally located in the heart of Orange County. Featuring all the comforts of home, Rowntree Gardens offers a close-knit community where friendships are formed, people treat each other with compassion and devotion, and every life is cherished. One of the area's few faith-based continuing care senior communities, we extend a full array of integrated onsite services, amenities and expertise that meet the needs of people as they age.
One of the area's few licensed, faith-based Continuing Care retirement Communities (CCRC), Rowntree Gardens provides a full range of integrated onsite services to meet the changing needs of active seniors.
See More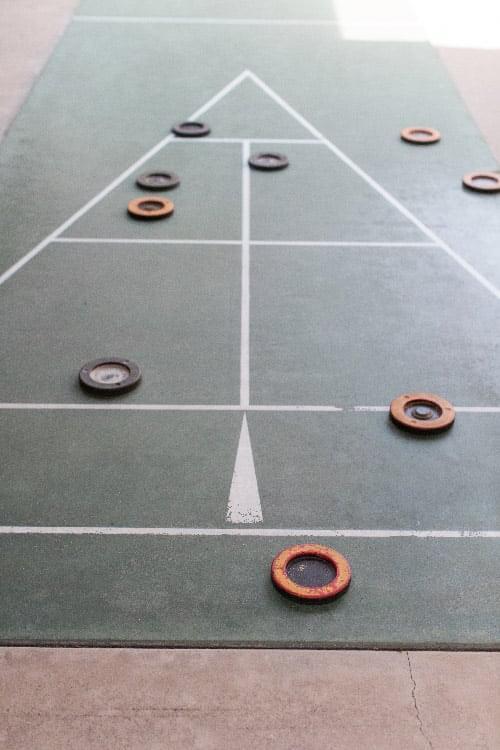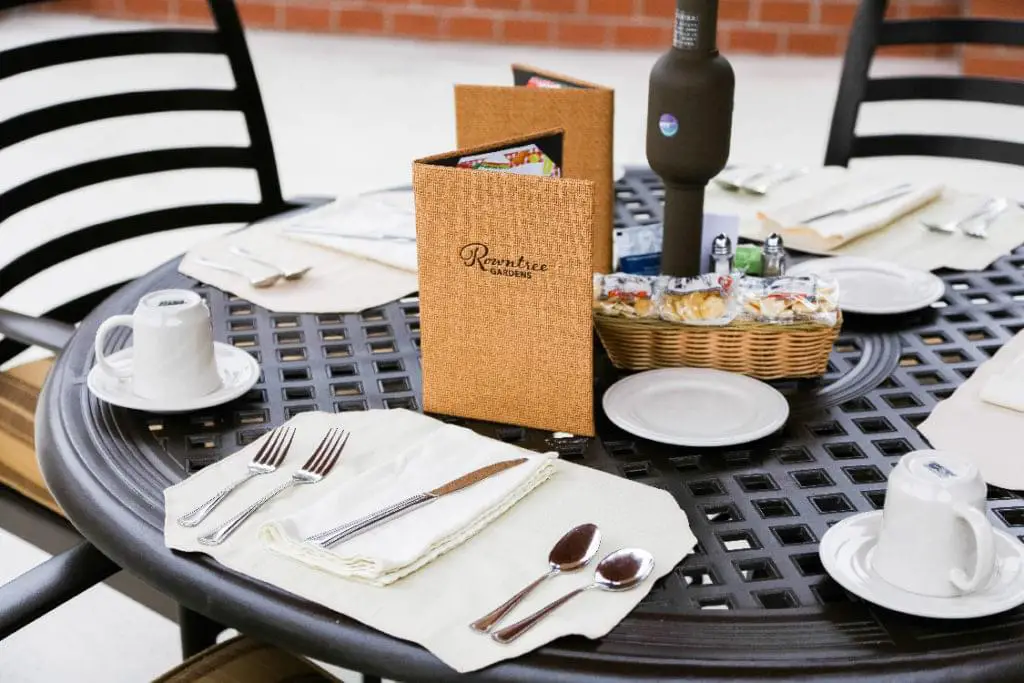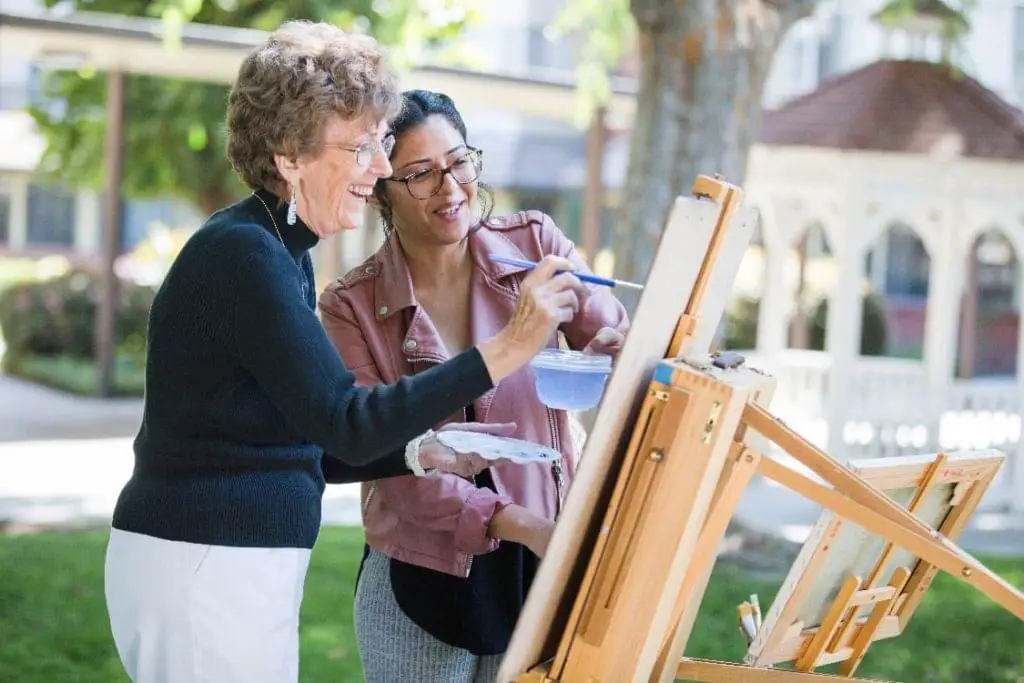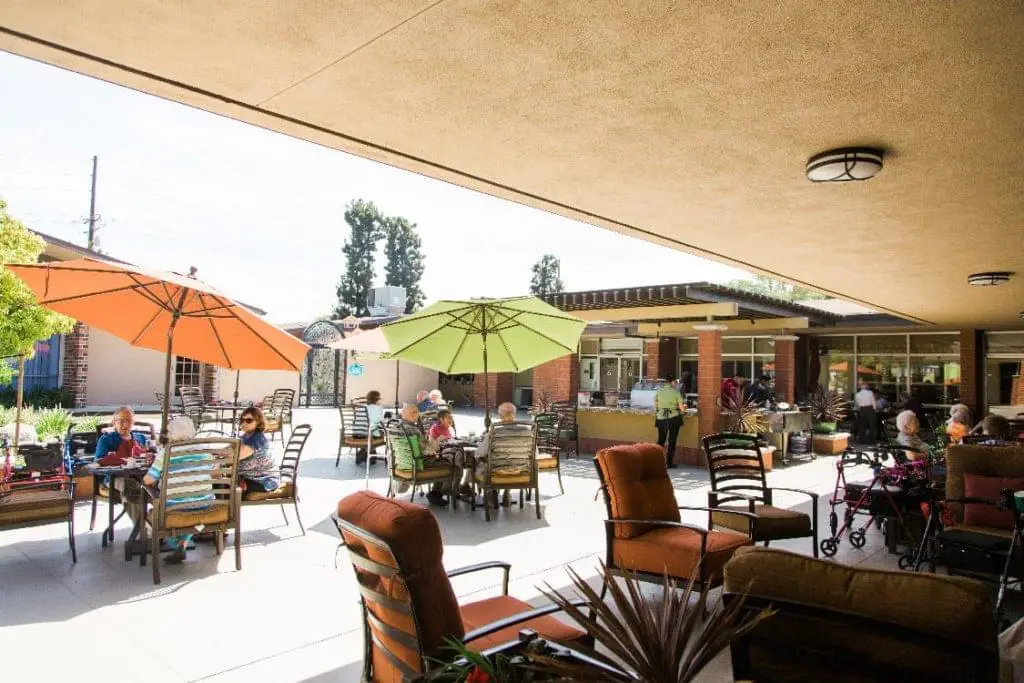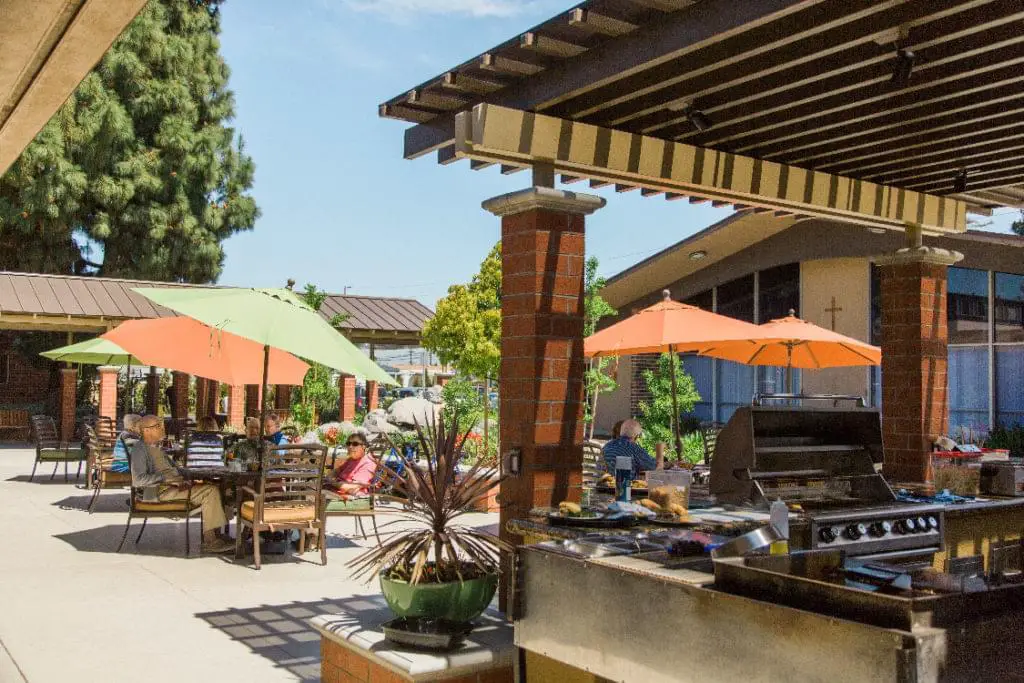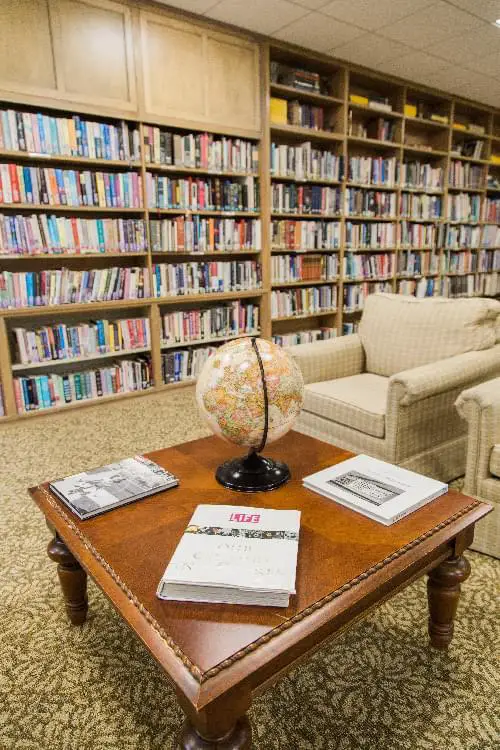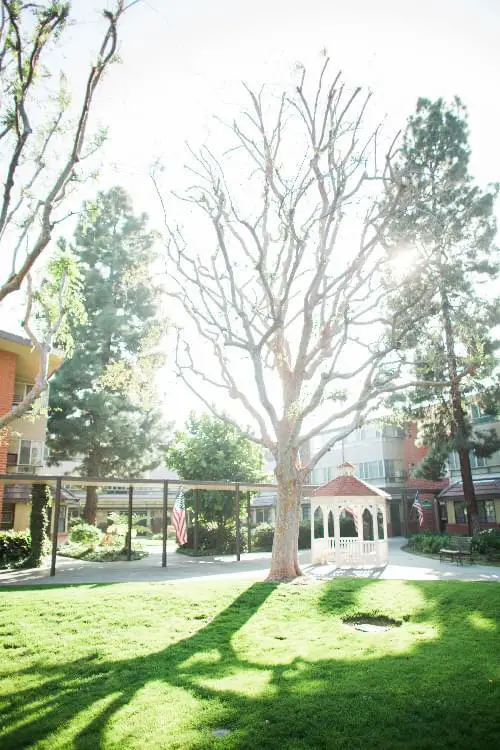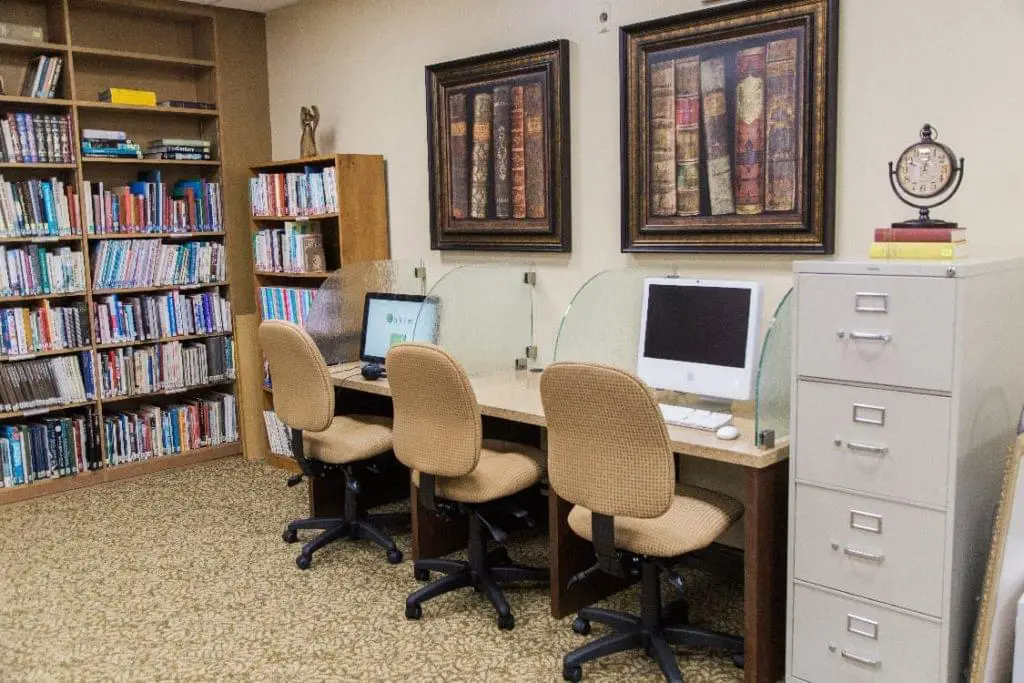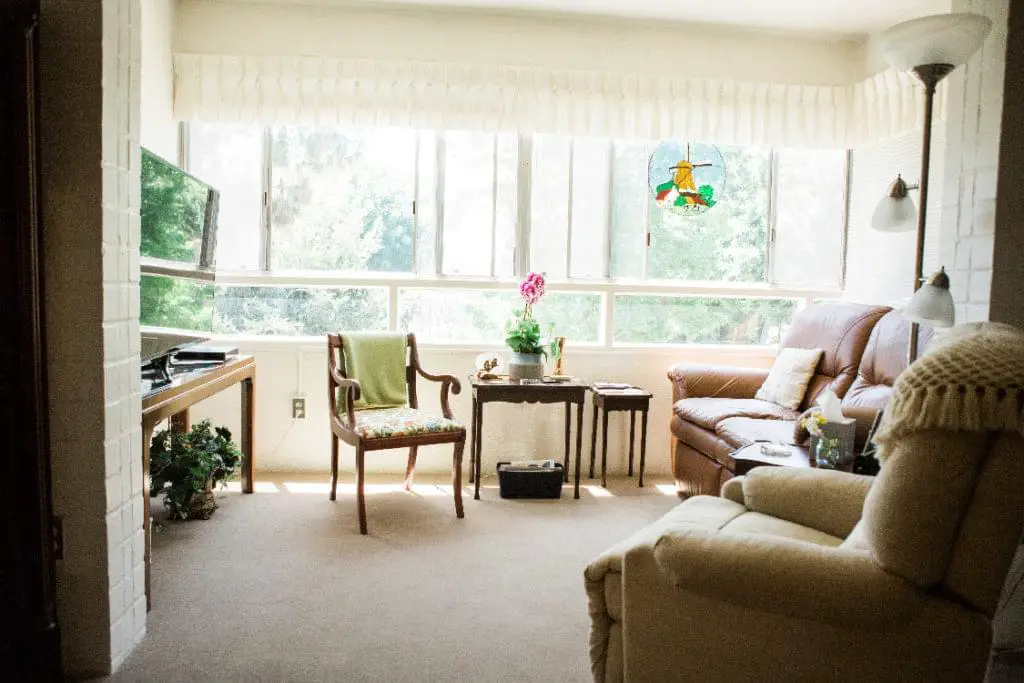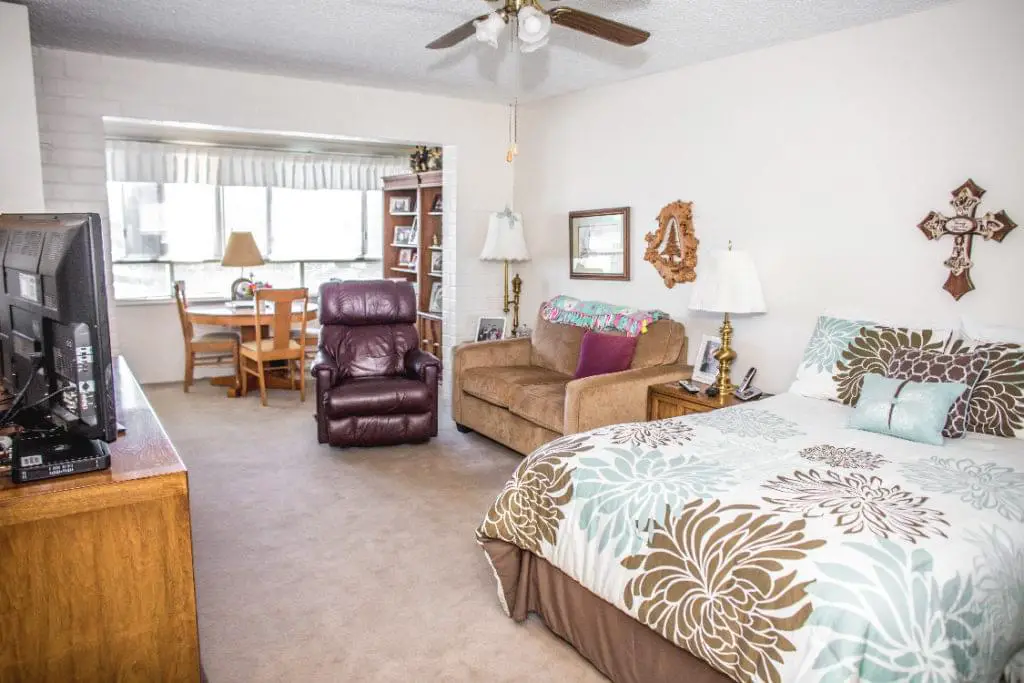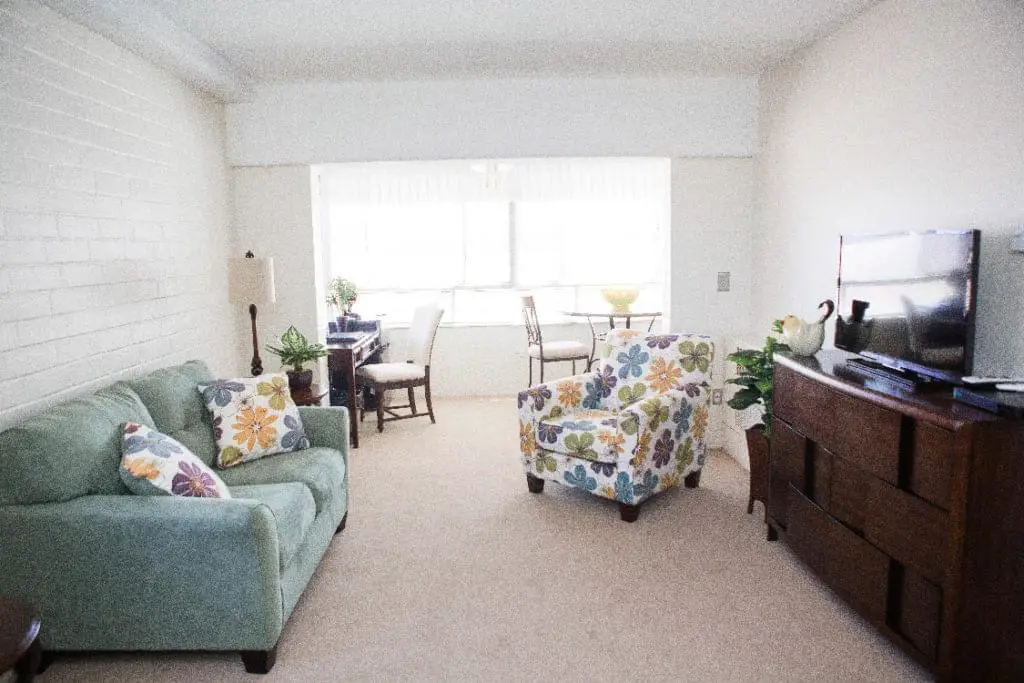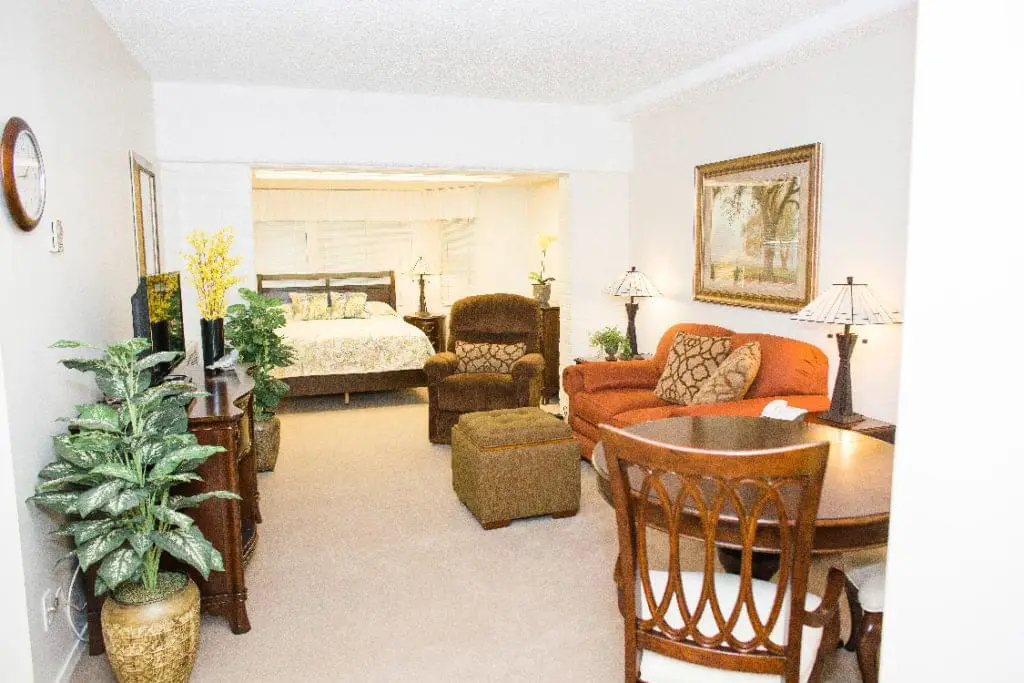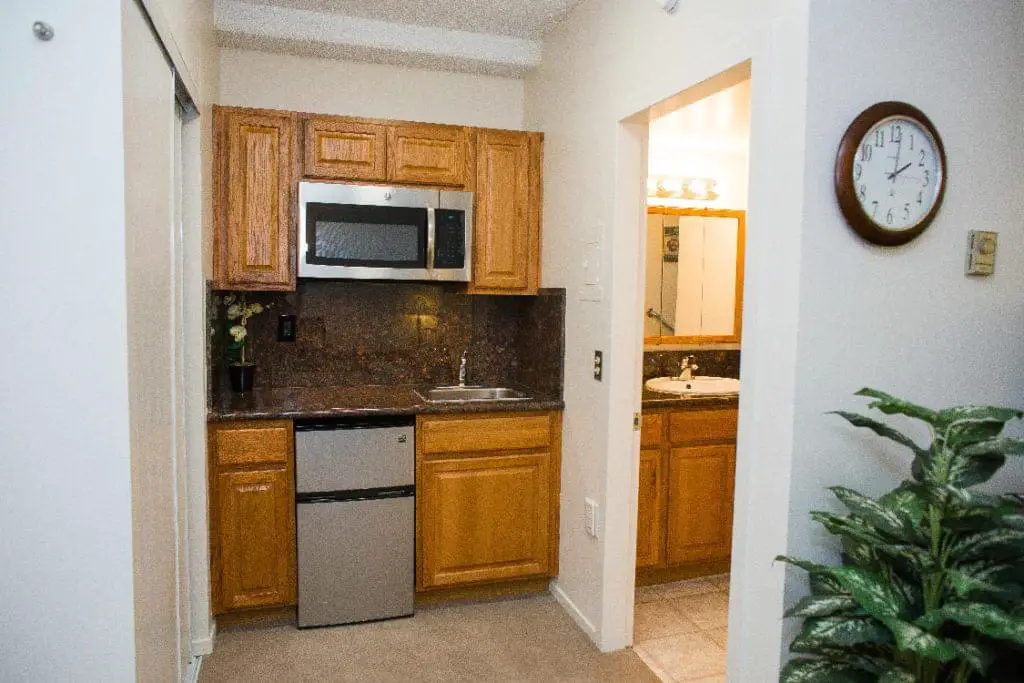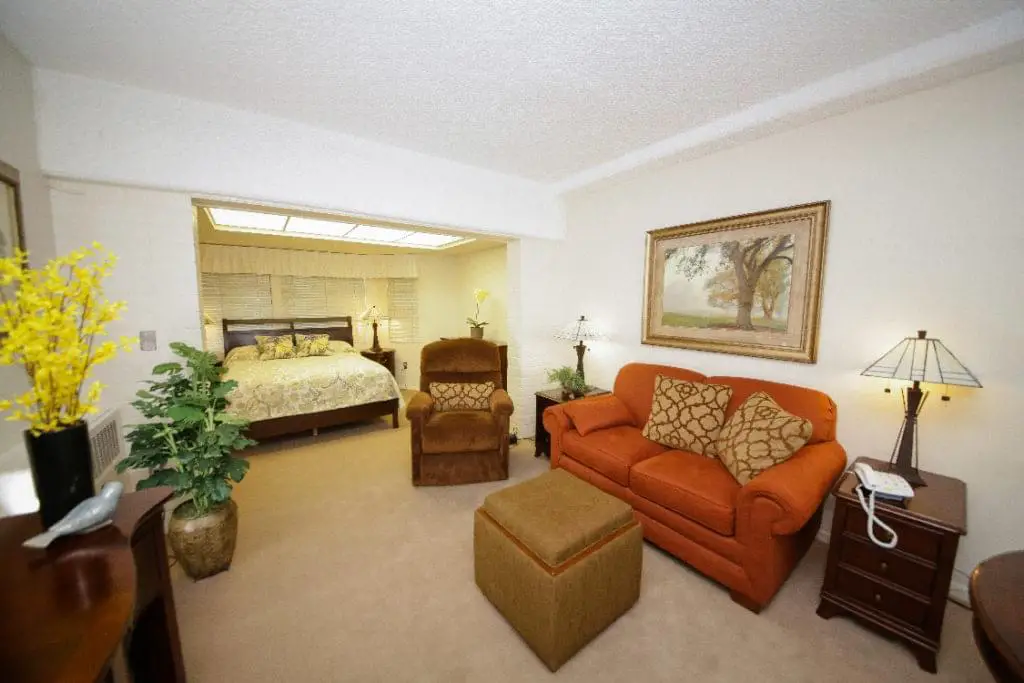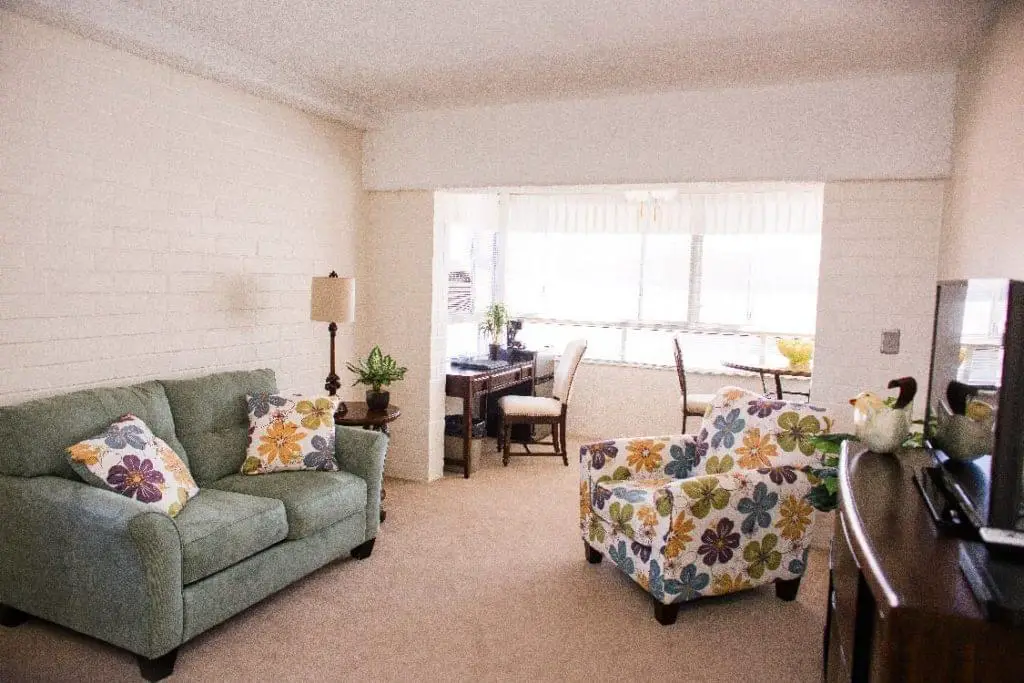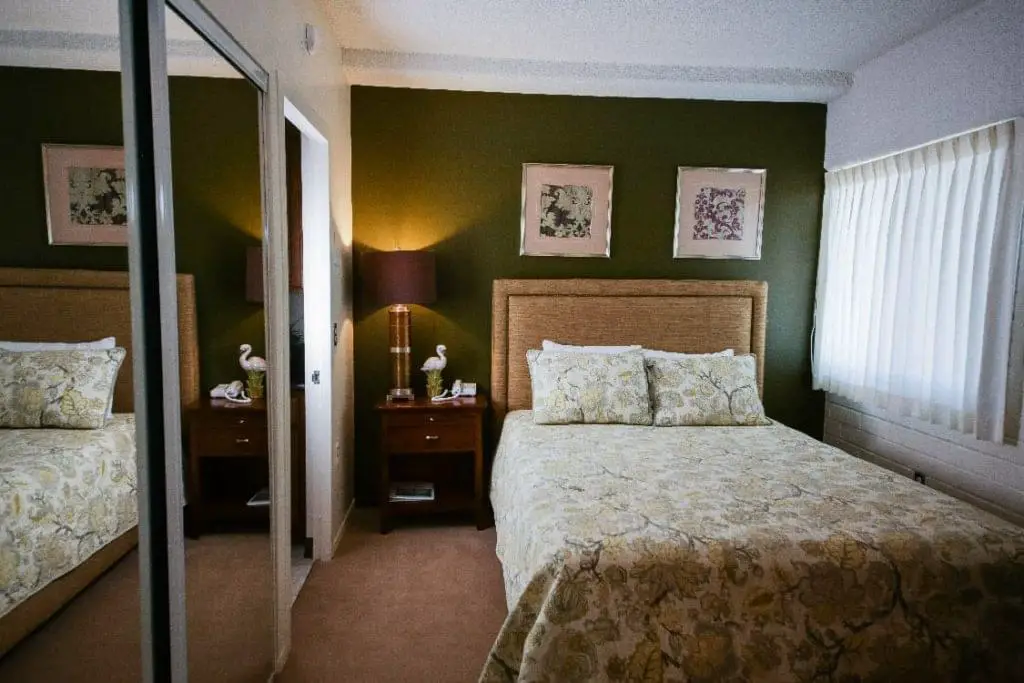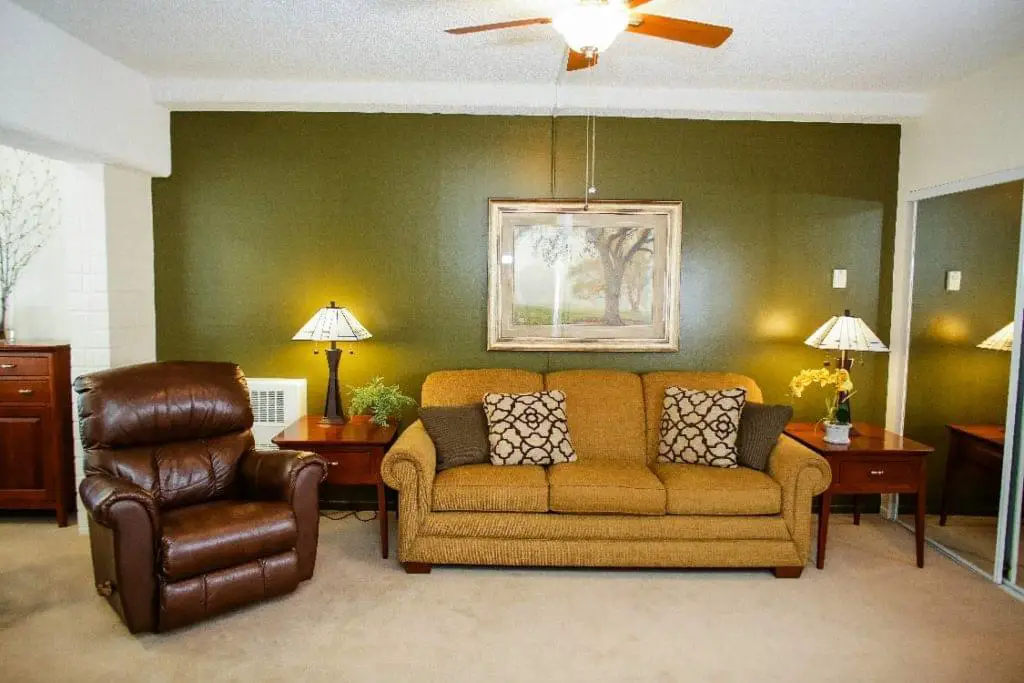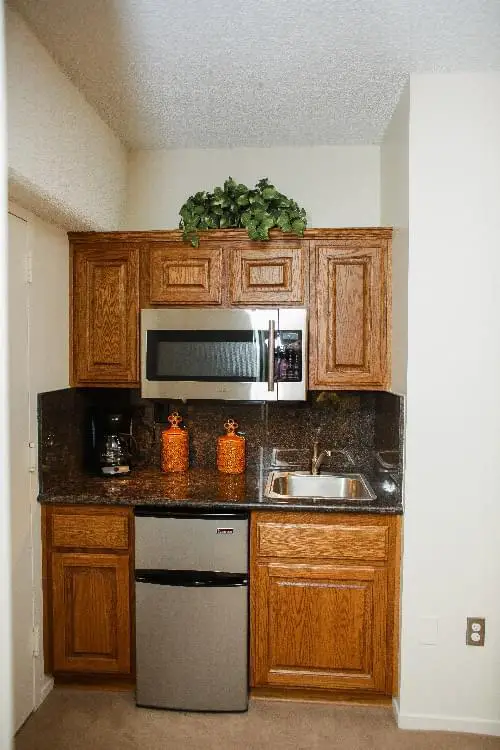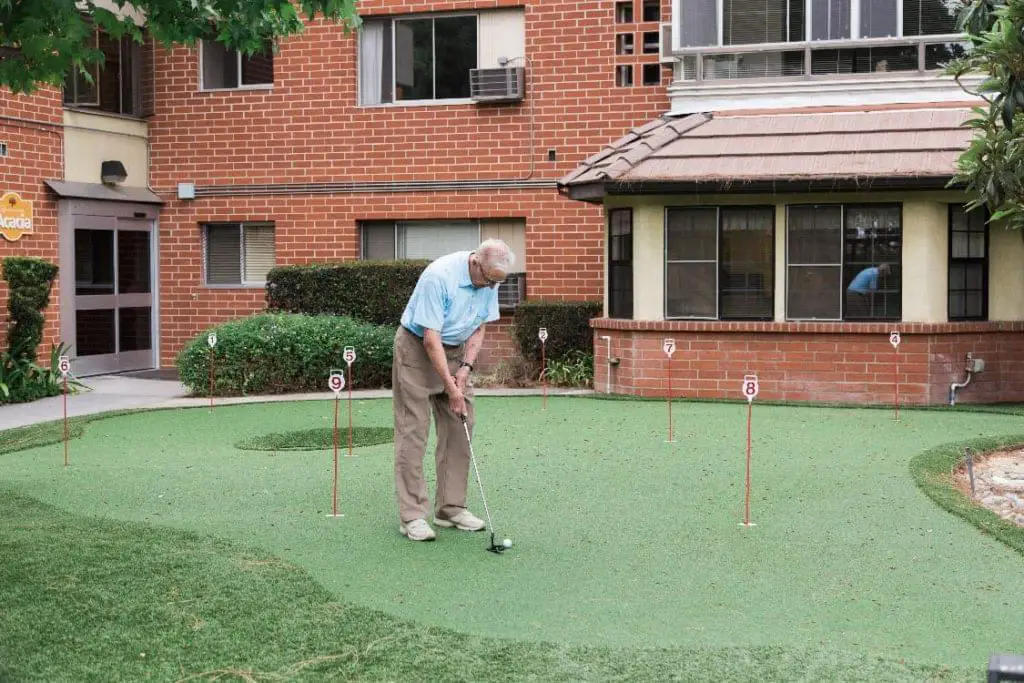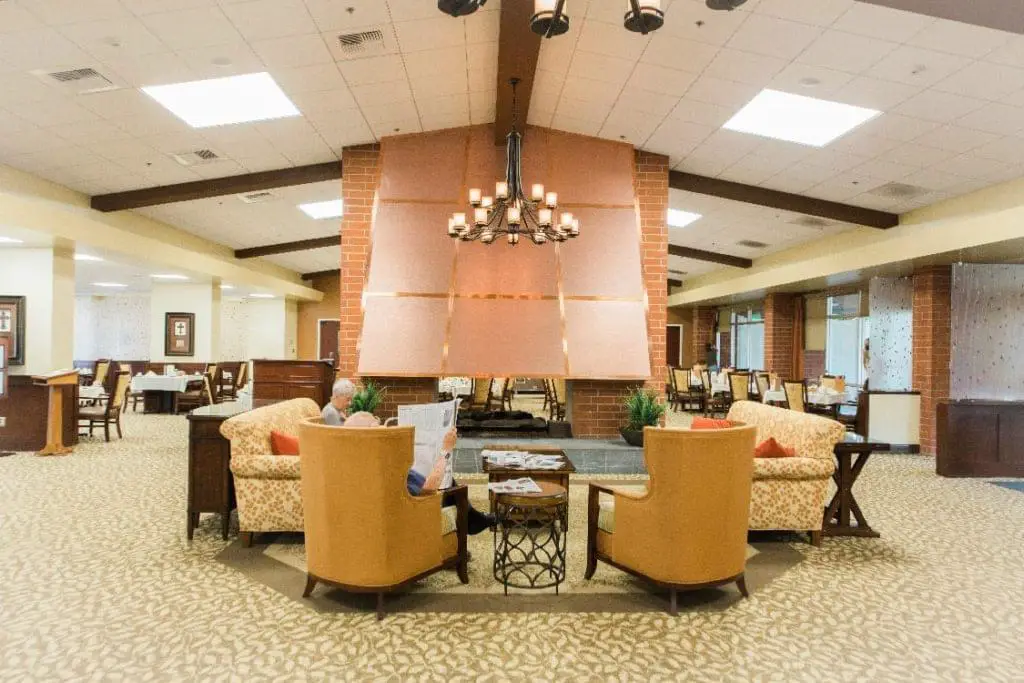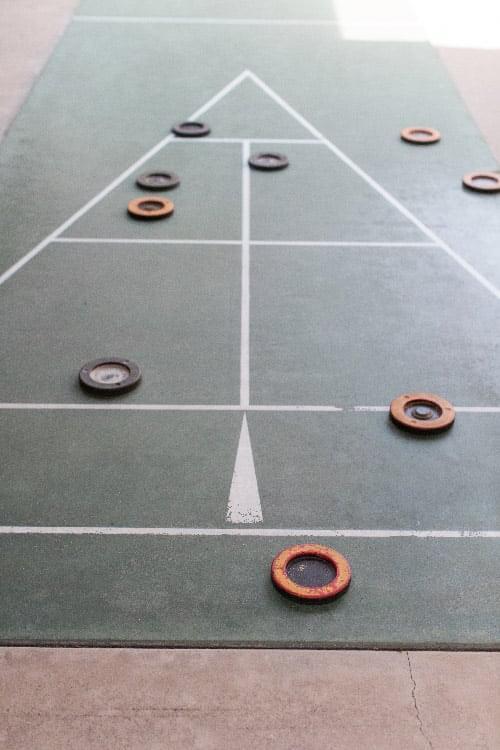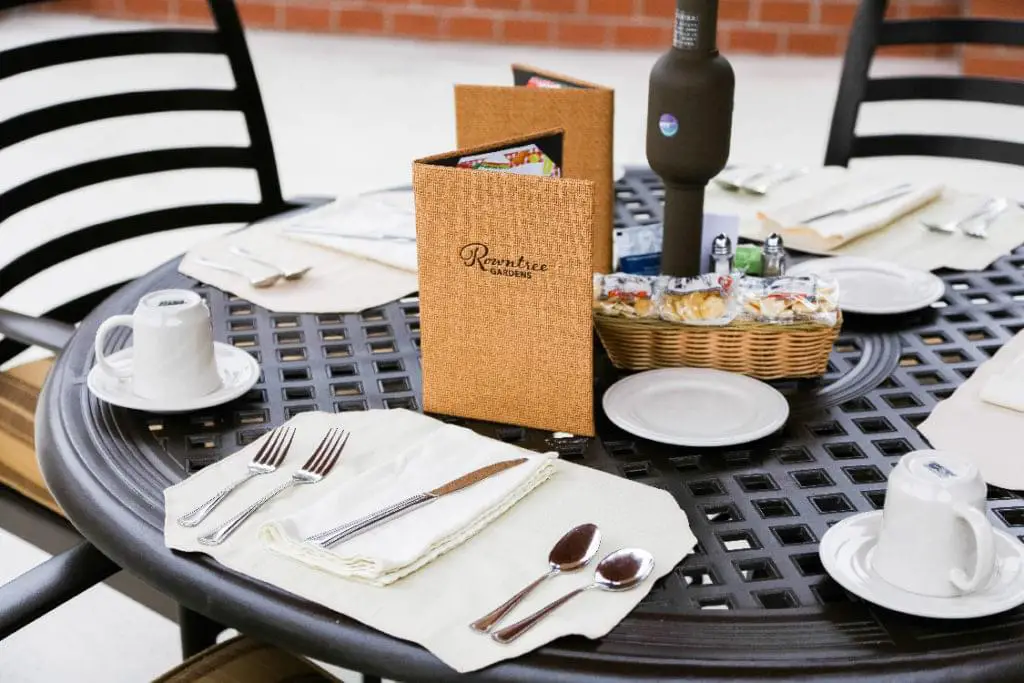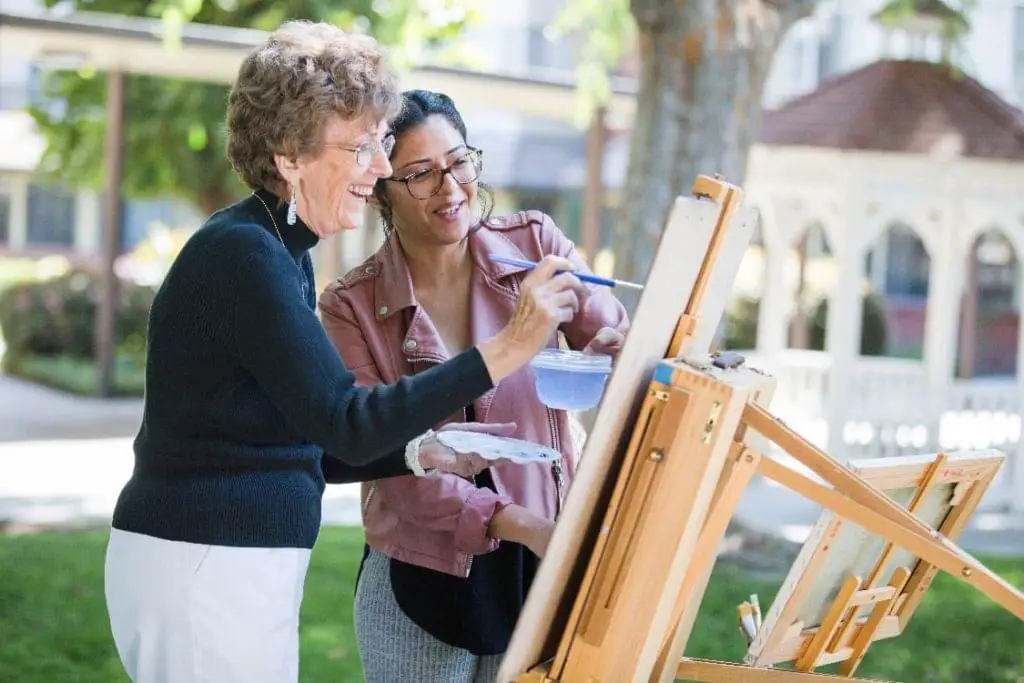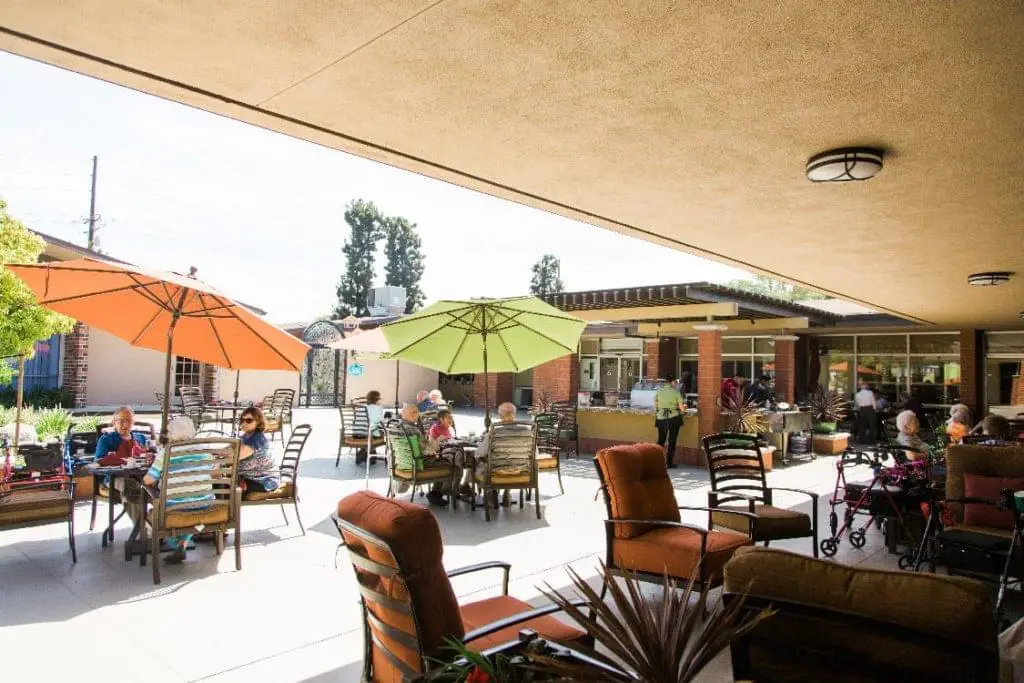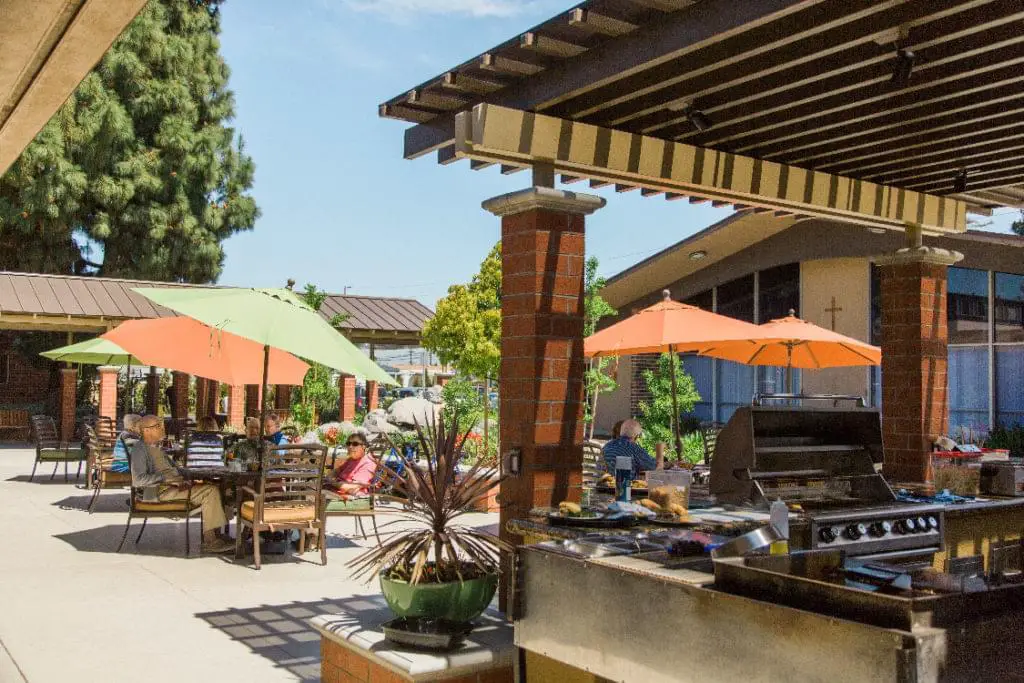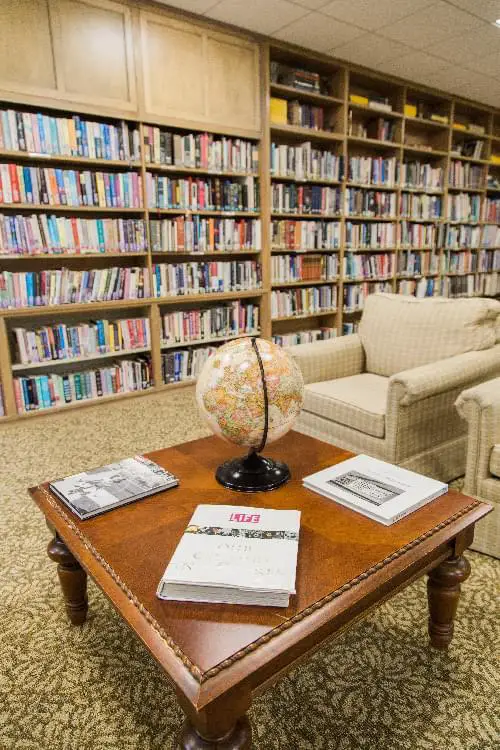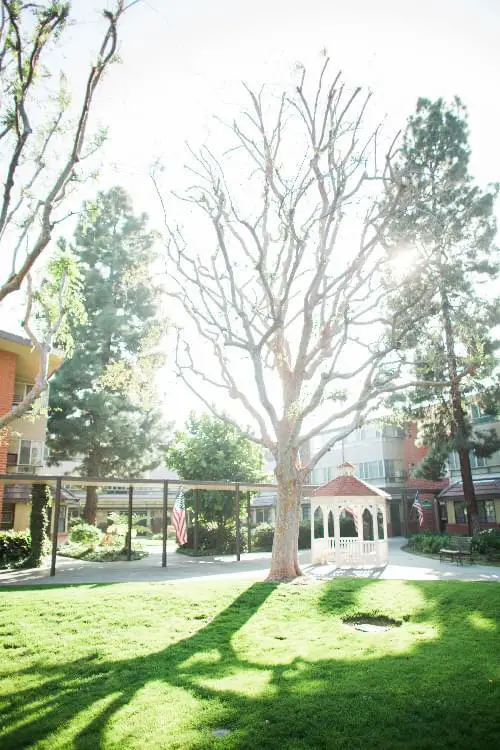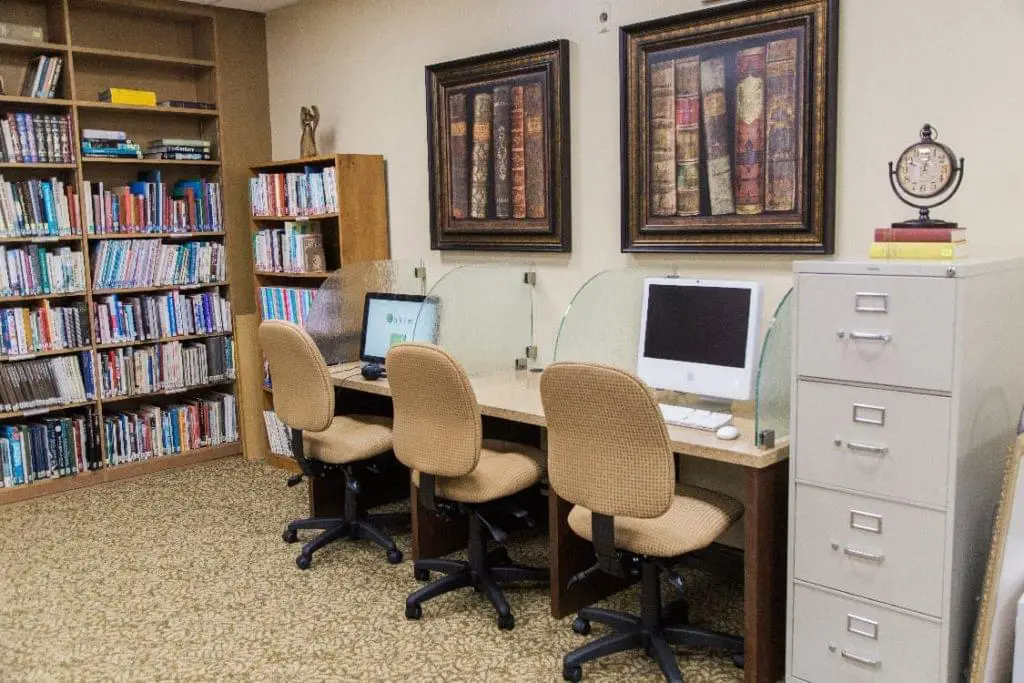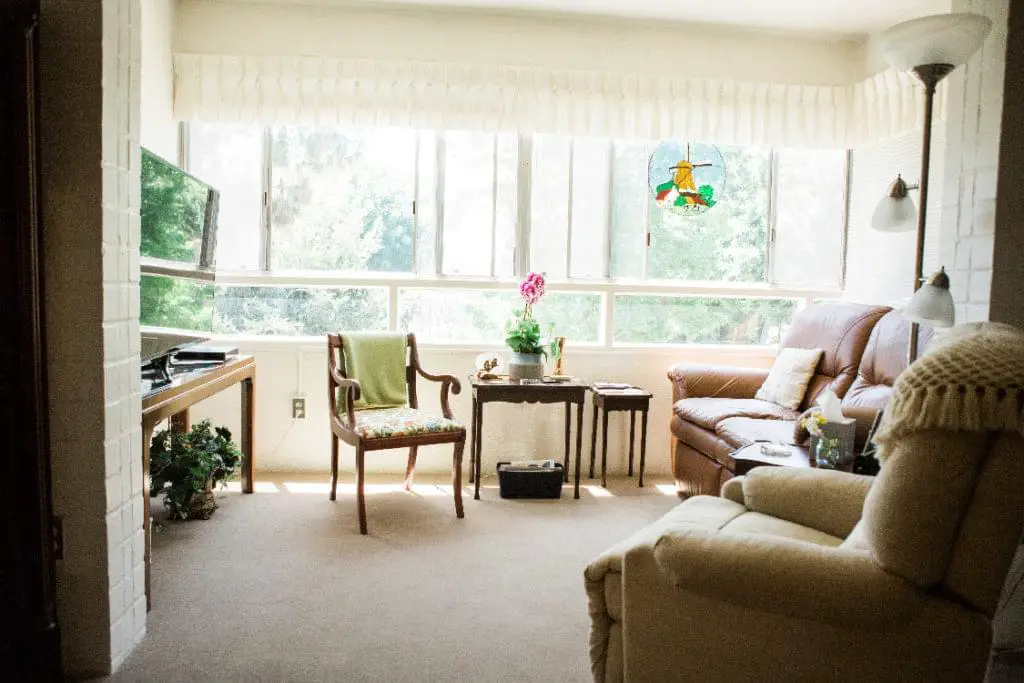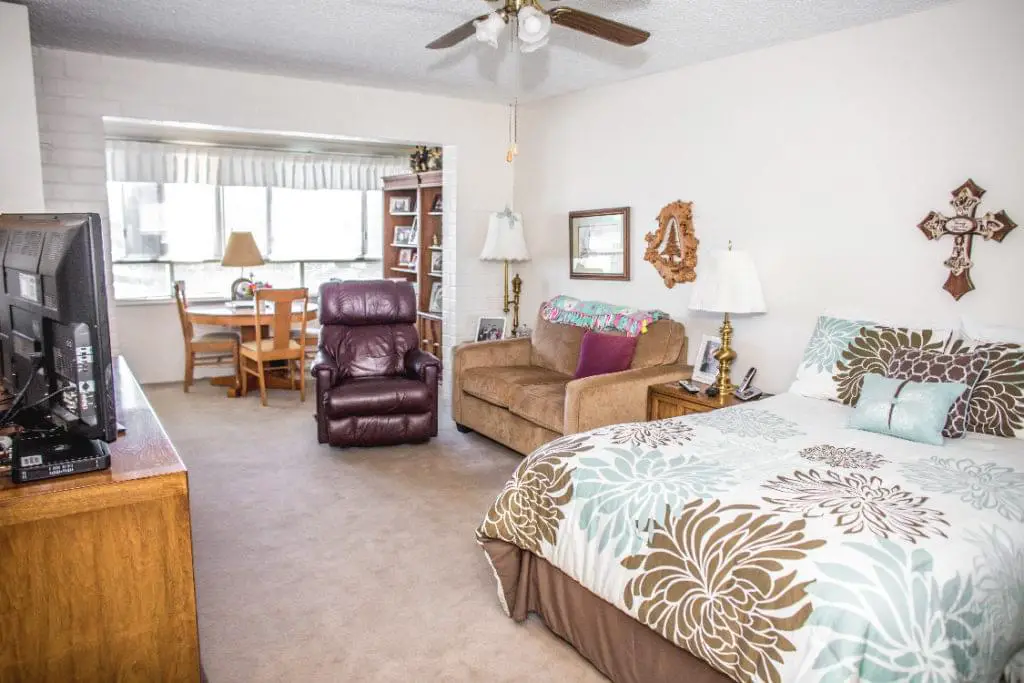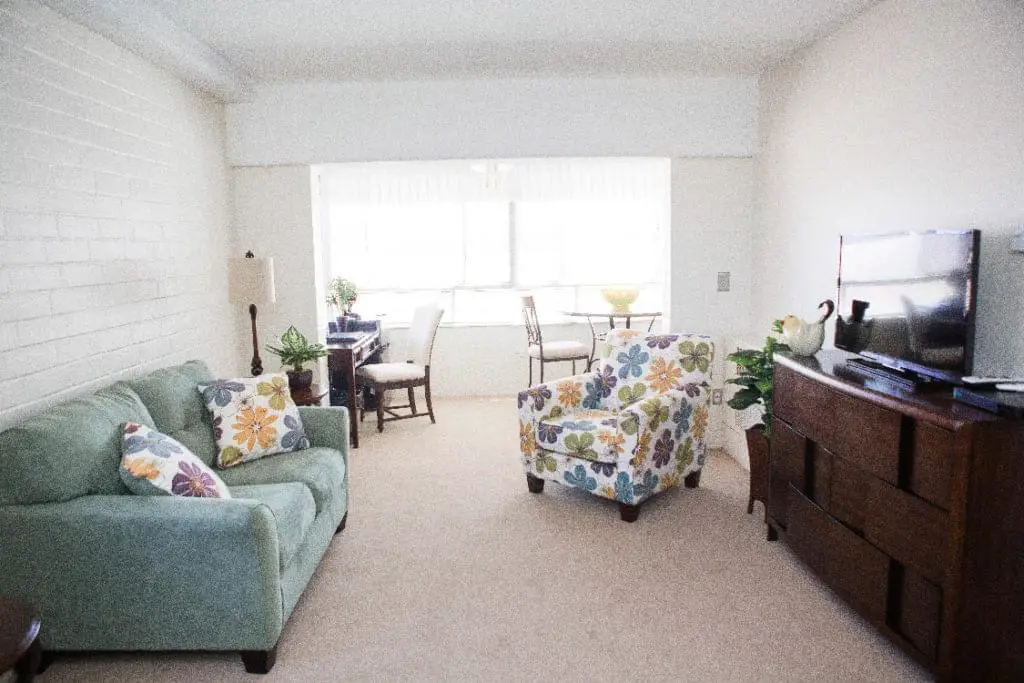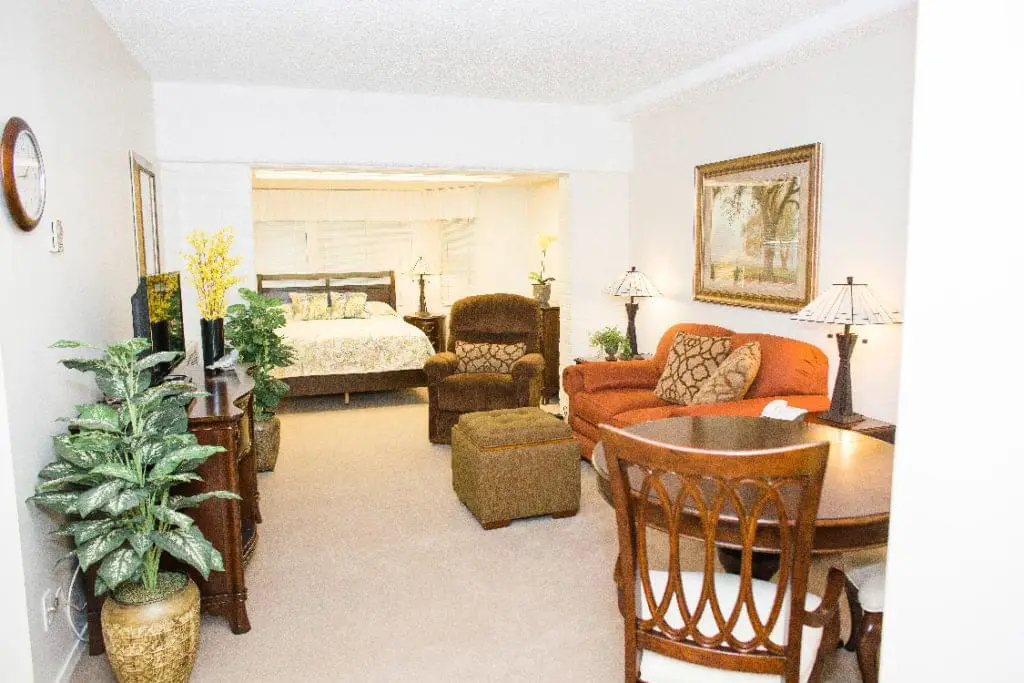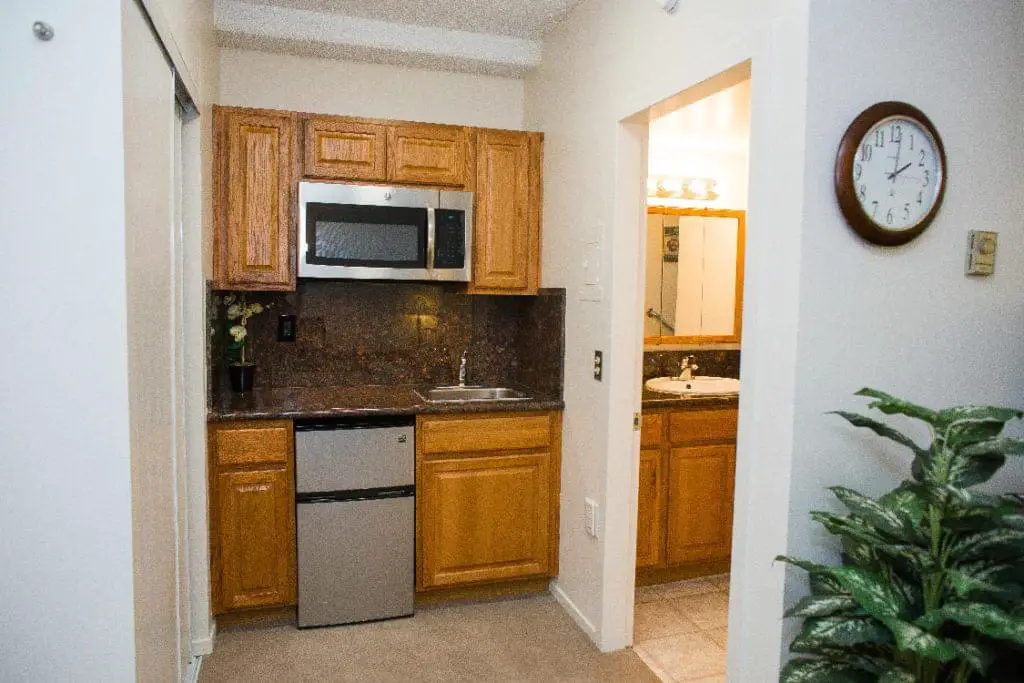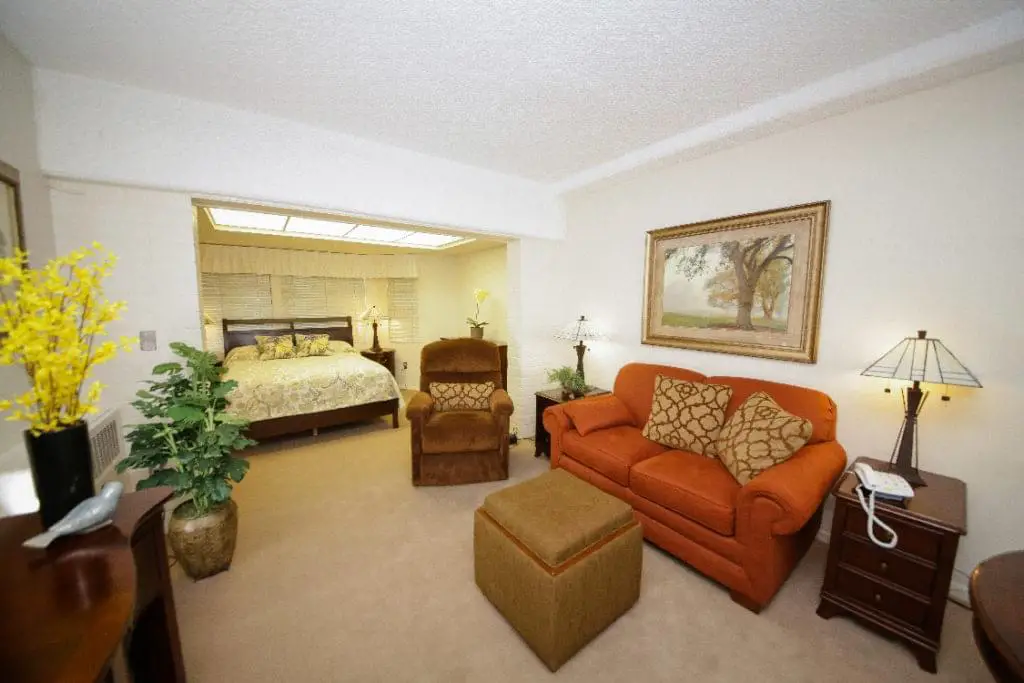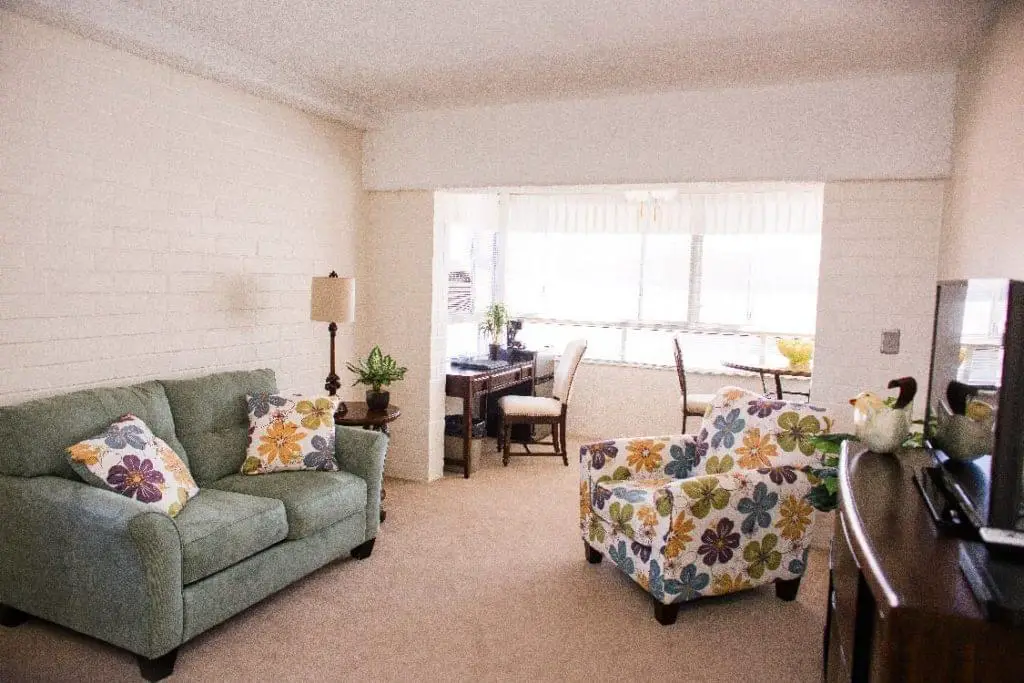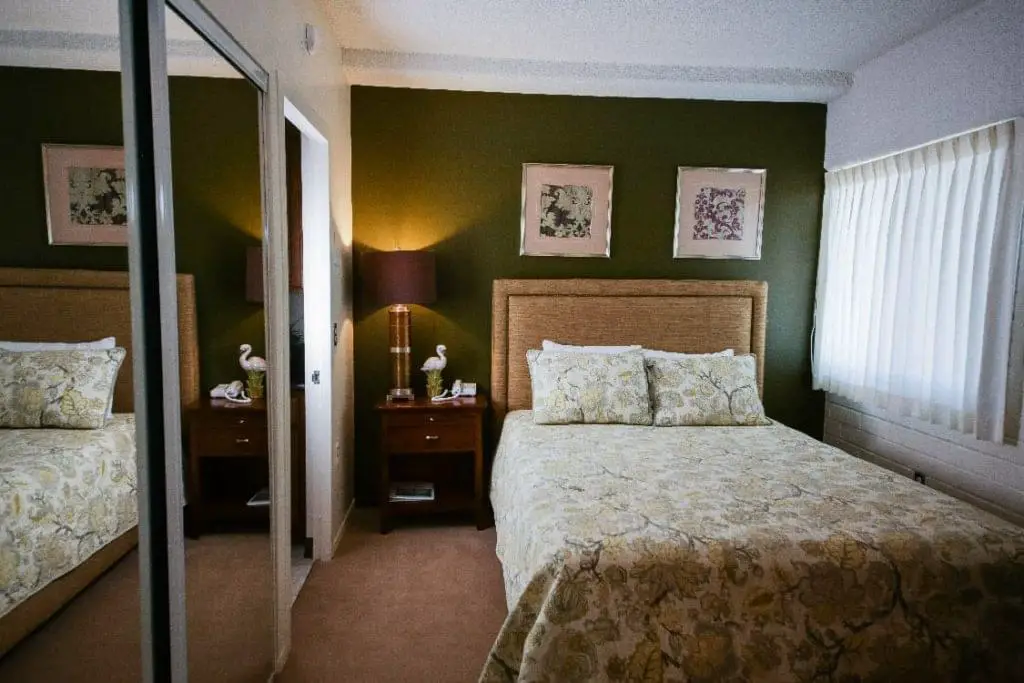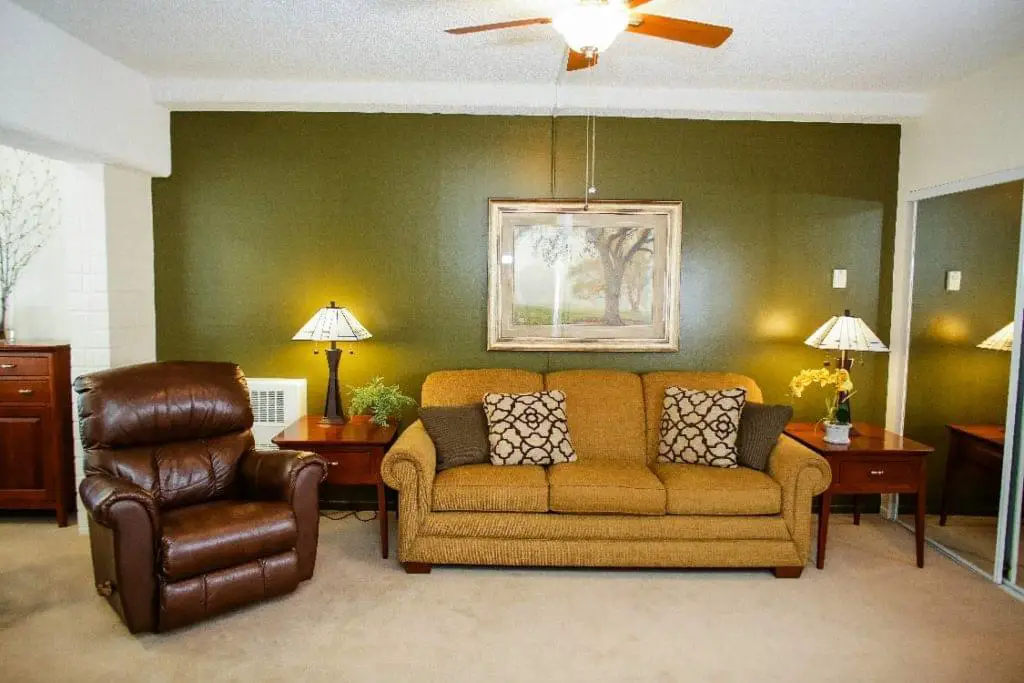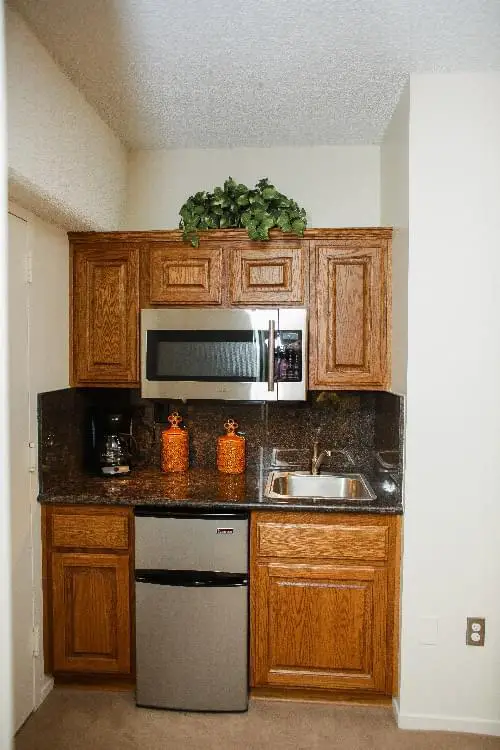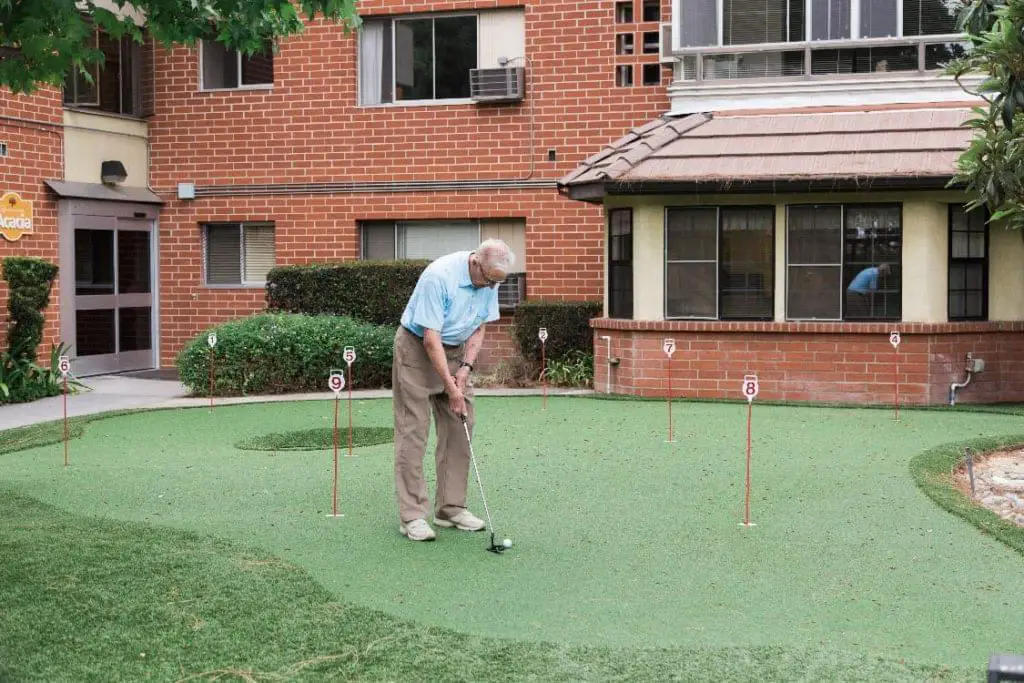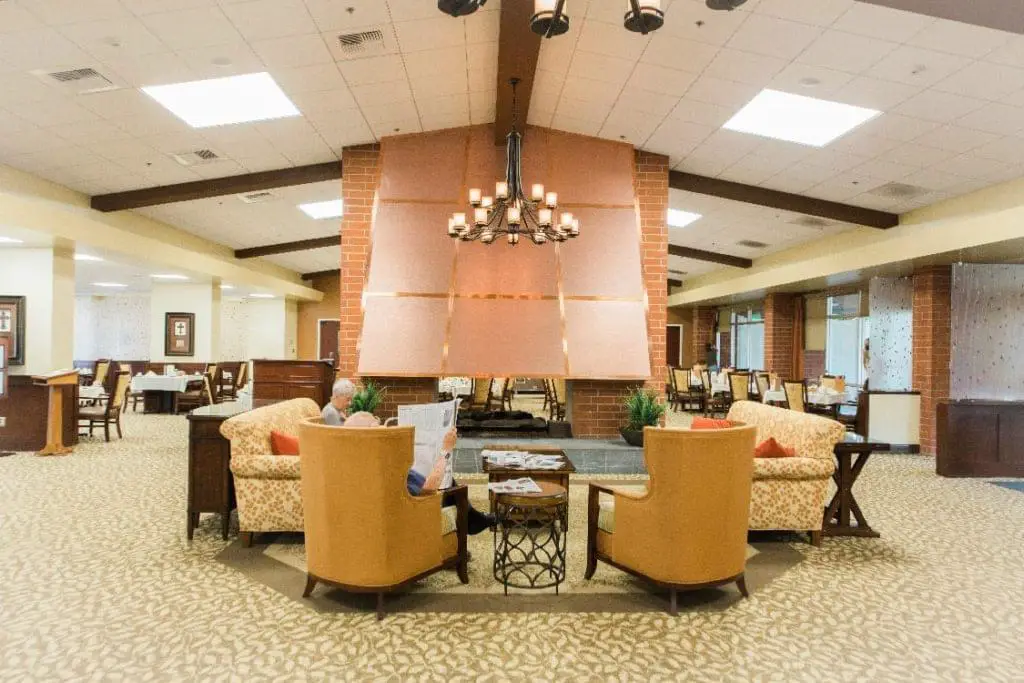 Additional Media
Videos
Video Transcript
Title: Discover the heart of our community.
Time: 5 min 42 sec

Description:

none

Transcript:

[Music] you feel at the moment you step on to the beautiful campus at Roundtree Gardens senior living community joy love curiosity compassion Rajvi garden is a place where people can come and every single day feel surrounded by people that are happy and that care one of Orange County's only faith-based continuing care senior communities Roundtree gardens offers a full range of integrated on-site services to meet the needs of our community members as they age [Music] when you have a faith-based community you have people who are naturally inclined to seek God so they're thinking outside of themselves with an average 10 year of 14 years our devoted staff see their work not just as a job but as a calling this call to serve others with integrity compassion and respect is deeply rooted in our culture and has been from day one the staff not the buildings not the stuff that you see on paper but the hearts of the people are what make the difference from independent and assisted living to five-star skilled nursing and Medicare certified rehabilitative services to our private and secure gardens memory care Roundtree Gardens offers a continuum of care in one community there's some familiar faces people that you've already developed relationships with that makes it an easier transition it is very important to me that all the levels of care are offered then you know that you'll be taken care of no matter what happens not ever leaving our campus provides to the community member the ability to not have to pick up and move it allows them to have friends they get the same level of care and quality of care no matter what an area of our campus they may be living in a trout tree gardens we encourage our community members to continue growing and learning exploring their interests and discovering new ones our on-site activities directors carefully plan daily activities around our community members individual interests as well as their physical emotional and spiritual needs so when I'm planning the activities here at Roundtree gardens I really try and keep in mind activities that are well-rounded they have enough activities to keep you busy eight hours a day if you if you want to be involved in that a lot of things are offered here that are simply splendid we continue to make sure that they are being active and that they are independent for as long as they can we also invite community members and their families to expand their horizons with special outings together we visited World War two museums attended the Opera spotted birds along the wetlands enjoyed lunch at our favorite local restaurants and flown in vintage biplanes every day at Roundtree Gardens is a new adventure [Applause] the things that mom seems to really enjoy about being in Roundtree as being in a community she's made friends here and she really enjoys the activities they come here and they develop friendships and they connect with people and they get to care for people and people care for them we laugh together we cry together we really truly love each other here at the heart of Roundtree gardens is community here among neighbors our community members enjoy ample opportunities to meet people make new friends and find fellowship our on-site transition liaison guides our new community members as they're adjusting to life at Roundtree Gardens [Music] when you see that you are lightening somebody's load and you see it on their face you see it in their expression it's very very personally gratifying and empowering the difference at run tree gardens is that it is like a family every employee goes out of their way to show love to each community member that they encounter from day one seemed like everybody here knew my name people who served the meals of people who were to death the people at the Medical Center and so on they knew exactly who I was I have been wonderfully taken care of here everywhere you go you feel loved now what could be better than a half our community members feel welcome here but they also feel at harm that's because we offer all the comforts of home comfortable spacious apartment suites with plenty of natural light chef prepared nutritious meals served in our beautiful fireside dining room an outdoor patio and barbecue area a fully equipped exercise room and of course our tranquil grounds with mature shade trees grassy spaces walking paths gorgeous flowers and the occasional family of baby ducks please be our guest for a free luncheon tour and discover what makes our community and our community members so special this is our family our home and we'd love for you to be a part of it roundtree Gardens where devotion meets compassion

Video Transcript
Title: RTG Values
Time: 8 min 58 sec

Description:

none

Transcript:

the core values of Roundtree gardens has always been to provide a Christian environment to provide physical psychological social and spiritual services to seniors to provide them with a place to live and have the highest quality of life in their later years roundtree is just a very special place when you come in the front door you can feel that vibe that everybody is just kind and friendly so I think that's what you get you don't get you know that corporate feeling you get that feeling that when you walk in the door you feel invited you feel that you you're wanted here and you want to be part of this community when we talk about core values of this organization it also brings in the core values of the individuals as Christians we have core values that are blended into our work we've tried to hire people that have the core values in their personal lives that are sympathetic and and similar to the values of our organization before they ever met us before they before they came to this job if their personal core values are similar to our organization's core values that it's a great partnership in my 20 years here I have experienced noticed and lived with the consistency of Roundtree gardens being ethical moral christ-like in the decisions that we make and how we carry them off and why we make those decisions that consistency is still here still alive the most important decision was to focus on the fact that we are a faith-based community and not to put that in the background that's one of the many things that stands us apart Christian values were honest you know be honest with the book keeping with the rules patients families and expecting other people on the staff also to be truthful the faith-based concept of Quaker gardens has a great influence on the care that's provided i think the residents realize that they don't have to be of any denomination to become residents here the non-christian the community that does not hold these same values appreciates this because they can trust the facility that they are in I am glad that this facility does not push our faith just live it walk it and other people they do not feel that they are pressured to make any decisions but they appreciate the honesty it affects every aspect of how we live and serve others a caring aspect loving others that is very important but most of them begin to feel that Christian environment very soon and it very definitely helps us to maintain a very positive atmosphere I think that's why we have the quality of employees and administration because they have a good sound value system that it isn't just making money it's about serving people and doing it in a good way roundtree gardens is and faith-based not-for-profit so any of our earnings that we have within the organization I'll go back into improving the facility but more importantly improving the quality of care that we provide to those committee members were governed by a local board who has the oversight they're all quite involved they're volunteers they have a heart for the organization and so we are true fiduciaries for the community members and being a not-for-profit also allows us to be a resource to the local community outside of our listen and that's important to us also they have wonderful values here just the way everyone treats you you could just feel that you know they care about you and they want to do the best for you and you know that just comes from within so I you can just you just feel it all around if they feel is not just a job but you get the feeling it's like what they're meant to do well the families often say over the over the years of families and the residents have said well we came here and we just felt and saw a difference immediately because it seemed more like home and that's because the way they were treated and that's treated from the very first moment they walked in until they became a resident here they saw the heart and the desire for them to provide quality services but not just providing a service but caring that carrying is something you can't quantify you can't even you can't measure it but you can see it and you know what it's there the minute you walk in that door you feel the love here the love with everyone that you meet in the administration all of the employees they can make it they just seem not to be able to do enough for all of us and I wouldn't be anywhere else we feel it Roundtree gardens that it's important to provide all the different levels of care so that people once they come here they don't have a need to leave our campus they develop their relationships their social relationships contacts with staff that they become comfortable with and by being on a campus like ours they never really have to leave our campus no matter what level of care they might might need we now have five levels of care that enables our staff members to really maintain a very positive attitude toward meeting each residence needs if the resident isn't functioning well at certain level then we consider other levels of need that would be more helpful not ever leaving our campus provides to the community member the ability to not have to pick up and move it allows them to have friends and not have to distance themselves from those friends they get the same level of care and quality of care no matter what area of our campus they may be living in I was talking with a family member and as we were walking back to her mom's room and memory care we saw at a glance at a distance one of our caregivers giving her mother a hug so we both stopped and her daughter was taken back because she said to me Yoli this is why I love roundtree garden so much is because of what I'm you know experiencing viewing here of what what is the care that's given to my mother and it just kind of took her breath away and this is something that I know that goes on daily at roundtree Gardens is because of the compassion and yes the care and all the different services that we provide to our residence you know it's not only the clinical care that we give but it's the emotional support that we provide to our residents at the end of the day I can leave here and I know that other staff feel feel the same way that they gone the extra mile to do whatever it takes to help mrs. Johnson and mr. Jones and make sure that that family members phone call gets returned it's treating others the way we would want to be treated giving giving giving giving giving one of the biggest things we did miss when my mother was not living here as she was living in a place that was not a faith-based community and in that was a big part of our decision my sister and my decision to bring my mother back here it's reflected in particularly in the management and I think all the way down to the you know everyone I see here I think that they are really people that have a heart for the Lord and that are really trying to do every day do the best they can for the glory of God

Floor Plans
No media of this type.
Stanton Senior Living Near Me