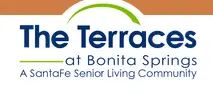 The Terraces at Bonita Springs offers luxury retirement in a boutique setting, along with uncompromising hospitality and service you won't find anywhere else in Southwest FL.
Here, you'll find an intimate community with elegant surroundings and a worry-free lifestyle that allows you to take advantage of all of the comforts of home without the responsibility of home maintenance. Our seamless access to advanced levels of health care is offered in one convenient location, under one roof - making it easy for you to focus on living vibrantly.
Welcome to a beautiful retirement at The Terraces, where you can pursue new interests, enjoy friends and loved ones, travel more and live life to its fullest.
See More