Advent Christian Village is primarily a senior living community for those 55 years or older who may be retired. Located on 1,200 acres along the Suwannee River in north Florida, our village consists of a variety of housing options including homes which may be purchased, apartments to rent, and even HUD-subsidized apartments; places to eat; shops to browse; studios to create in; places to meet in; a house of worship; guest accommodations; a state-of-the-art medical center; an assisted living option; and a skilled nursing center. Buildings are situated among trees and lakes away from traffic and noise often associated with communities of our kind.
Members enjoy not just living at Advent Christian Village, but thriving here, utilizing educational, physical, spiritual, artistic, and social opportunities to enhance their golden years. Ultimately, a healthy life is the foundation for all that ACV offers. Its continuum of care begins with its clinic, includes home care and rehab, and continues on to assisted living and skilled nursing. At ACV, all but those with the most severe medical concerns can get the medical care they require.
ACV's round-the-clock, caring staff of professionals provides a helping hand with activities of daily living to ensure each member maintains the highest level of self-care. Bright and cheerful private or semi-private rooms offer comfort and familiarity, and members can personalize their rooms with their own furniture and favorite items to create a homey environment. You deserve to live a vibrant, meaningful life, backed by quality senior care should you need it. Advent Christian Village is here to give you that opportunity.
Additional features of Dacier Manor senior assisted living include a beautifully appointed dining room and common lounge area to provide a family atmosphere and encourage interaction. Members at Dacier Manor enjoy companionship and activities in a stimulating and supportive environment. The assisted living community at ACV strives to enhance the quality of life for each individual.
Members of Advent Christian Village enjoy an enriching senior living lifestyle, with opportunities for personal growth, physical improvement, and spiritual development, as well as ongoing cultural and social events. We've redefined what North Florida senior living can look like. You'll find a stimulating environment for meaningful, vibrant living. Members of ACV may participate in as few or as many activities as they wish.
Advent Christian Village assisted living bring you the comforts of home and the support you need while encouraging you to get the most out of every day. Our senior assisted living services and special features include:
Three meals daily
Professional & experienced management & staff
Emergency call system
Community activities
On-campus transportation
Supervised medications
Exercise program
Outdoor porches
Weekly housekeeping
Linens
Personal laundry
Personal care (bathing, dressing, grooming, toileting, eating & ambulation)
24-hour supervision and personal assistance
Satellite TV
WIFI
All utilities
Maintenance service
+ Read more


Full Screen Gallery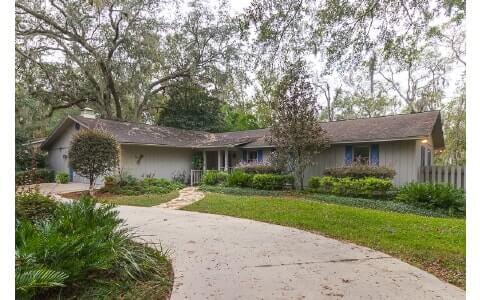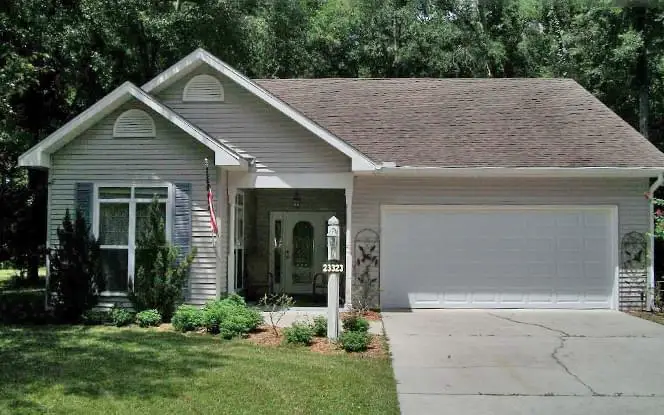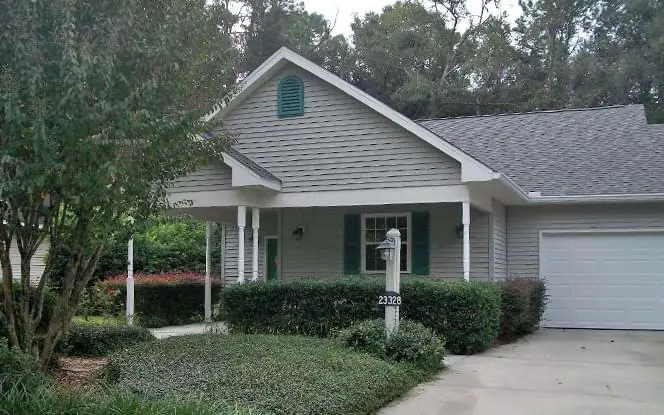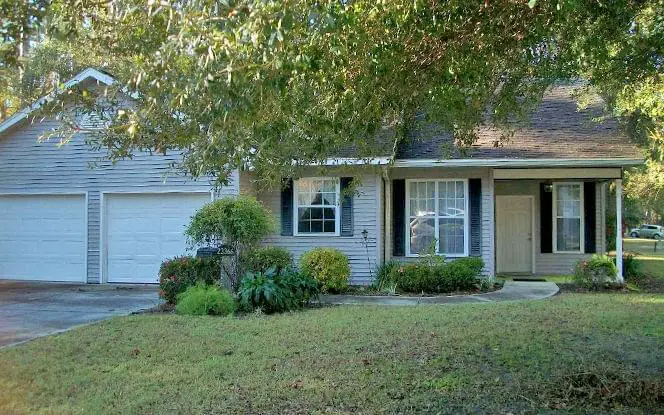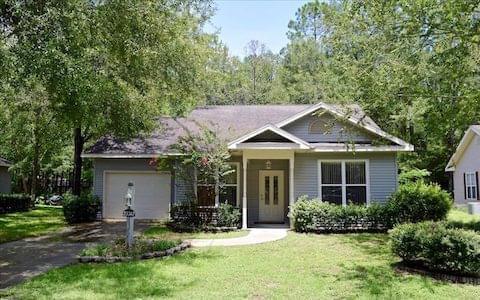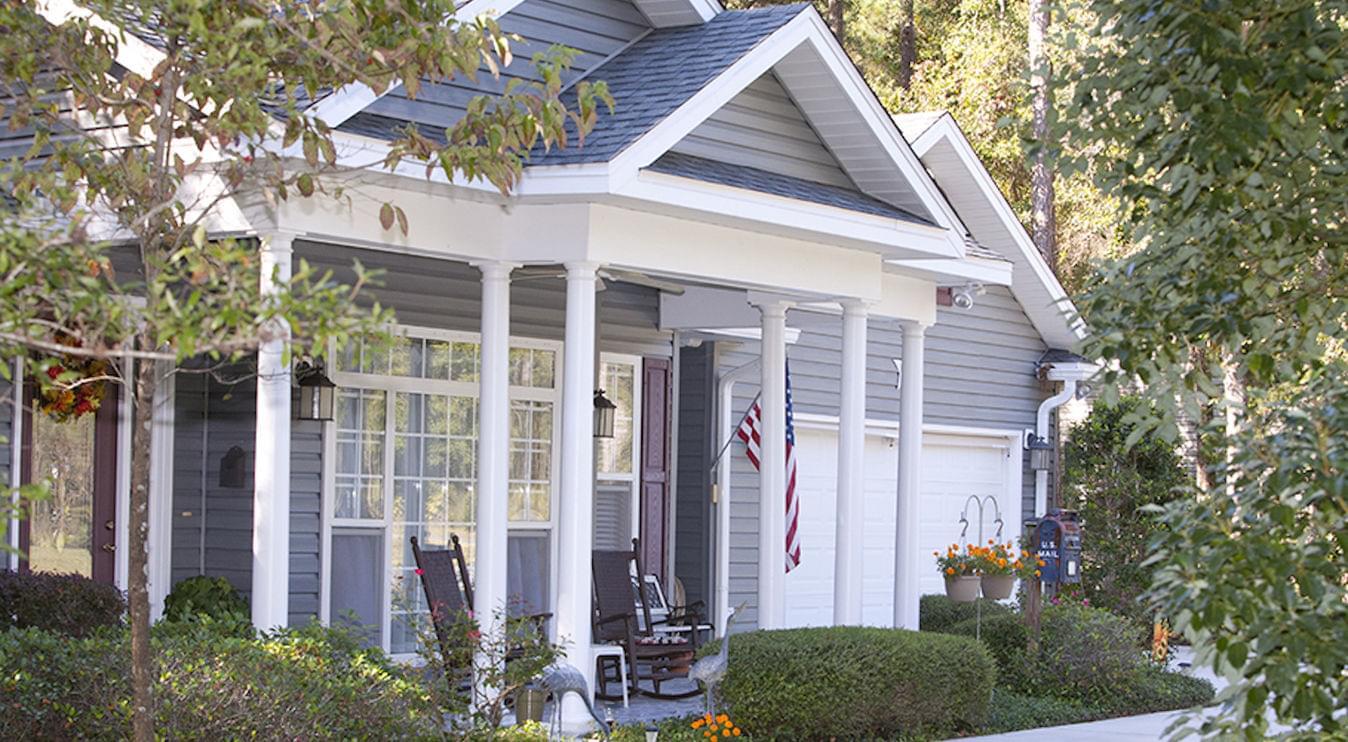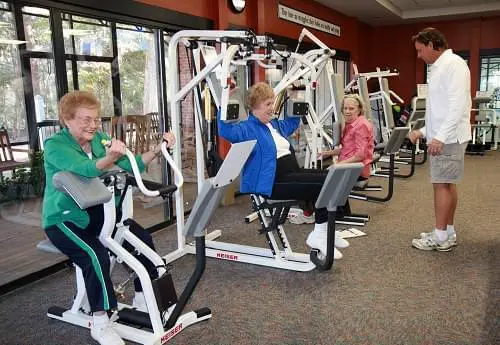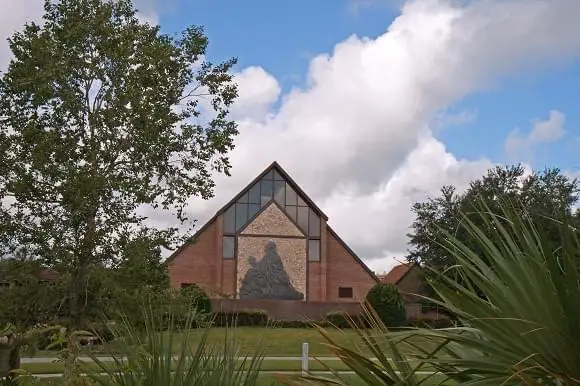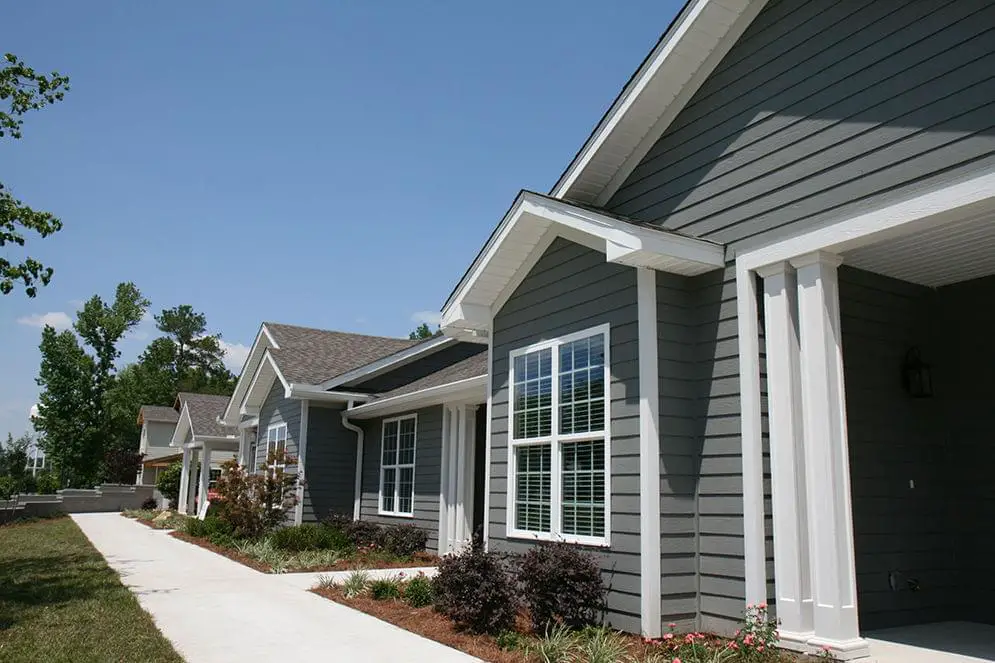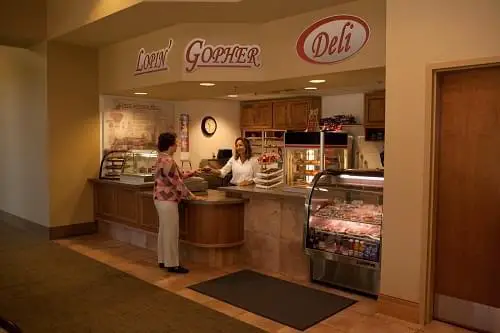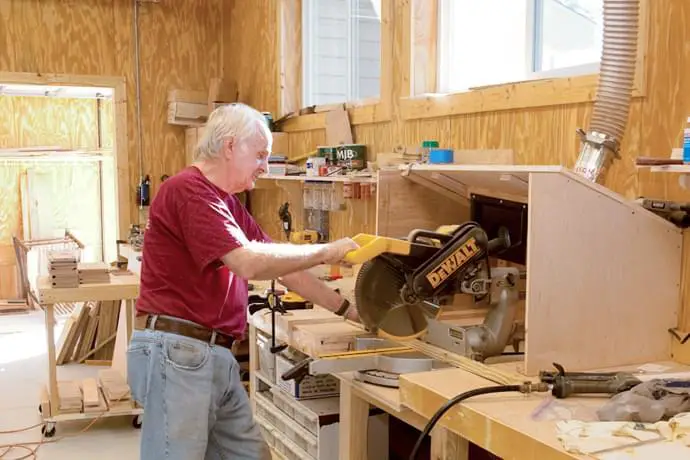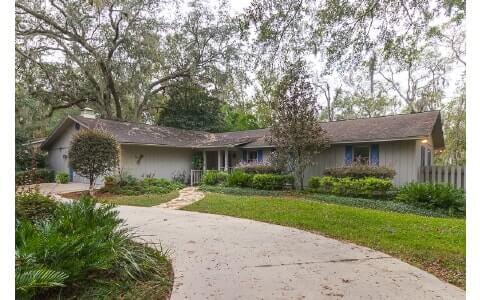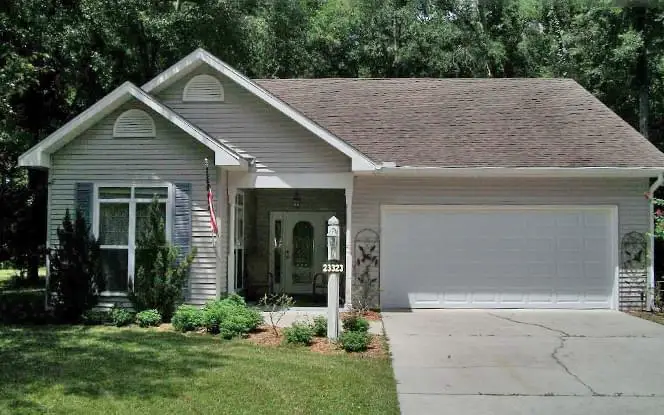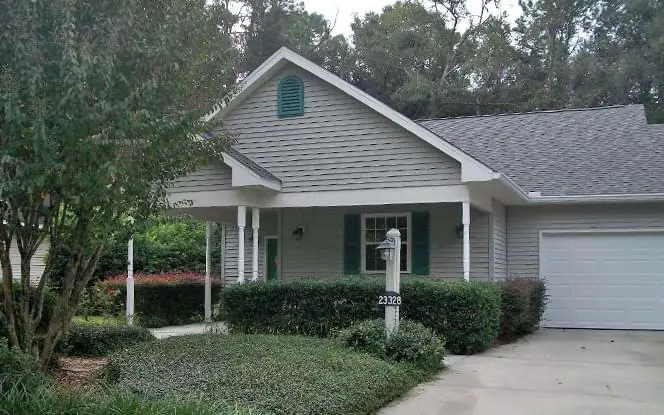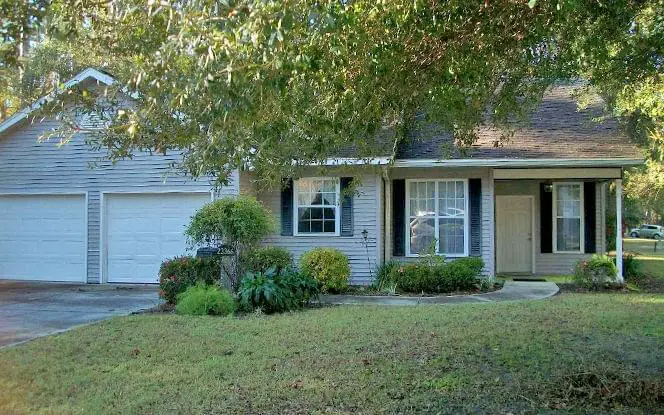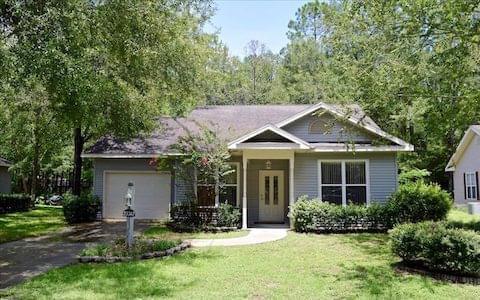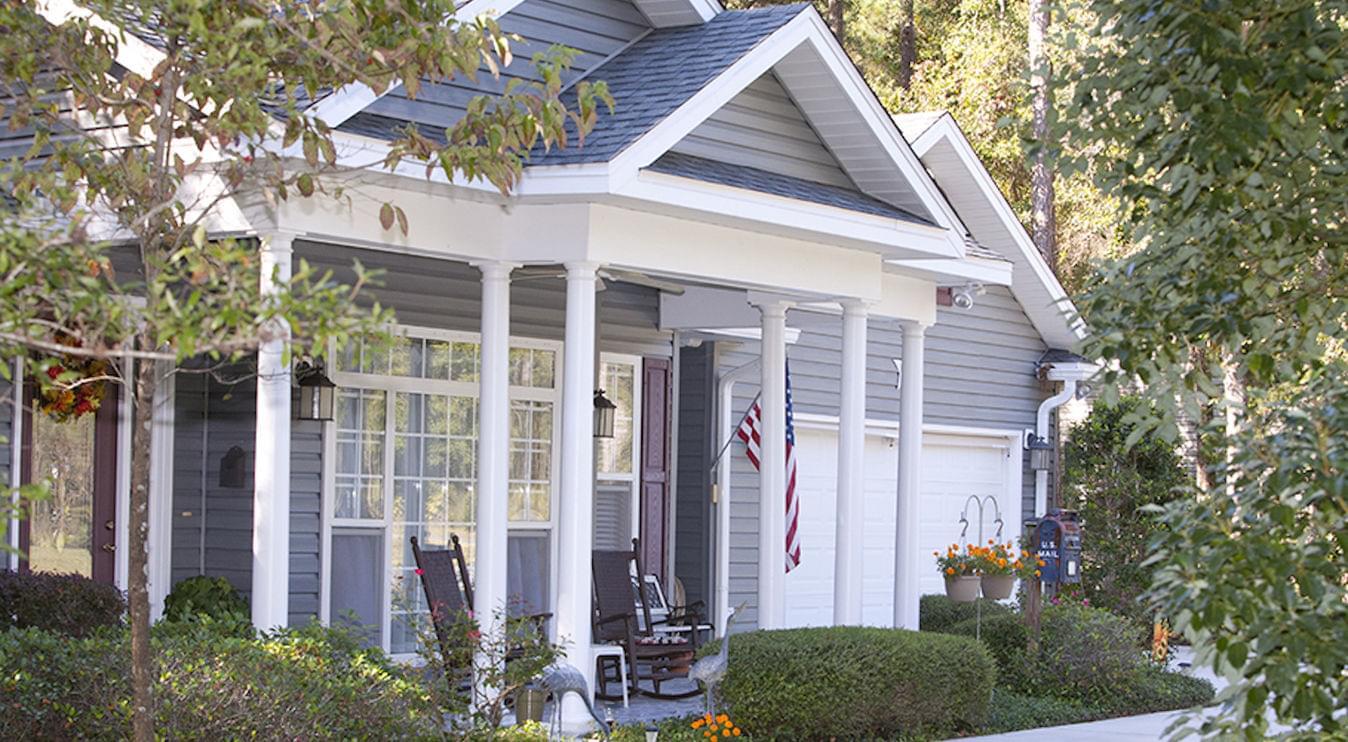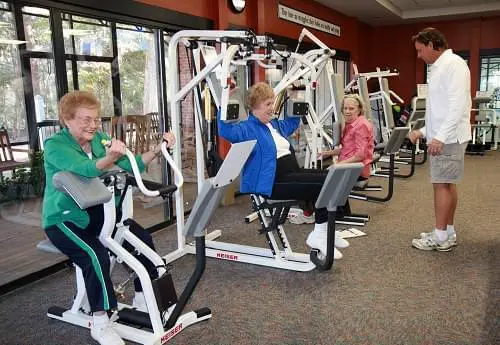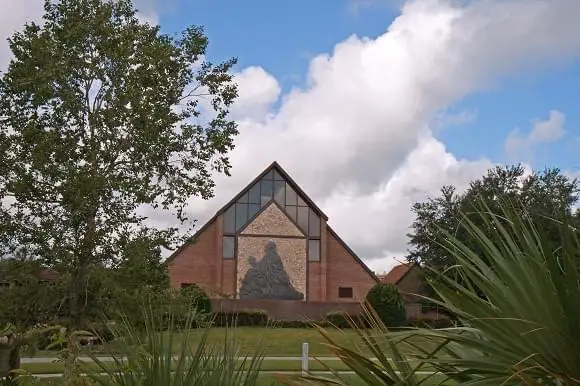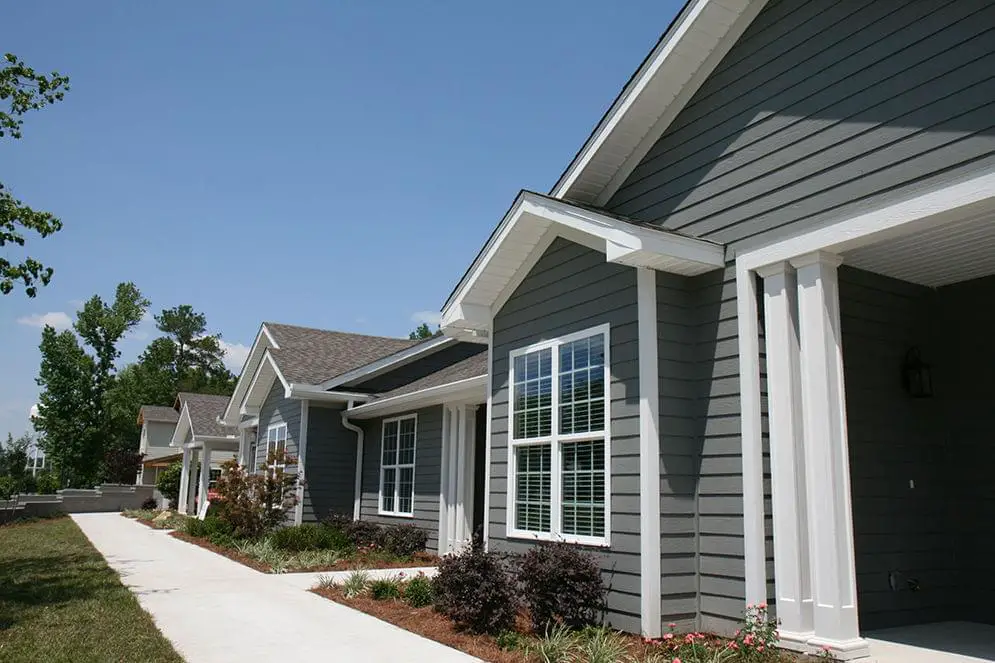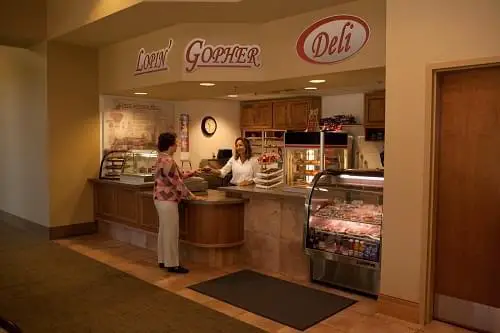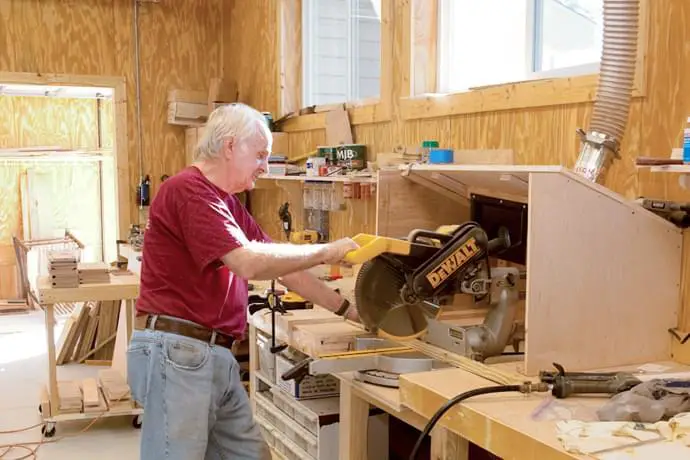 Additional Media
Videos
Video Transcript
Title: Advent Christian Village 2018 30 sec commercial
Time: 0 min 38 sec

Description:

none

Transcript:

we understand that as we age life changes can be difficult and complicated no one wants to be a burden at Advent Christian village our members remain in control living fulfilling lives in peaceful North Florida on the banks of the Suwannee River we offer a variety of housing options with pricing to fit virtually any budget pay-as-you-go services and comprehensive medical care our engaging activities and meaningful events keep life enjoyable for more information about Advent Christian village contact us today

Video Transcript
Title: Find Yourself at Home
Time: 13 min 3 sec

Description:

Find yourself at Florida's original retirement community. Our beautiful location along the Suwannee River in north central Florida suits us just fine. But what takes most people's breath away are the people who live and work here. To get the full picture, come for a visit and see for yourself what makes this place so special.

Transcript:

There is a place where a river gently flows, where neighbors become friends, and where friends become family. A place where people of all ages can enjoy the conveniences of modern life and the charm of a small town. A place where the arts flourish, where nature beckons, where the spirit moves, and where life blooms. That place is Advent Christian Village at Dowling Park, and we invite you to come and explore it with us. The first thing you'll notice when you visit Advent Christian Village is that it's not your typical retirement community. It's a rare place. One that embraces community, celebrates living life to the fullest, and dedicates itself to serving others. Whether your lifestyle is vibrant and independent, or you need a few support services, or even comprehensive nursing care, there is a place here for you. "Look at this place. Isn't it just beautiful?" "It really is." "You know, from the surroundings to all the people who live here." "They're all so nice and friendly." "And the staff and our neighbors ... they're all so nice and friendly as well." "Oh, I'm so glad we moved here." "Me, too." Since its founding in 1913 by the Advent Christian denomination, Advent Christian Village has been devoted to serving others. Originally a home for orphaned children and retired ministers and missionaries, the community's growth over the years has been dramatic. Decades of experience have reinforced its commitment to service and given rise to innovative programs and a full range of services for senior adults, families with special needs, and children. With leading edge medical facilities, a comprehensive wellness and fitness center, in-home services, cultural arts programs, professional services, and businesses — Advent Christian Village combines the amenities of a large metropolitan area with the charm of a small town. At Advent Christian Village, there are no entrance fees, and accessibility to persons of all races, religions, nationalities, and economic abilities has long been a cornerstone of Village life. This accredited community is situated on 1200 acres of woodlands and scenic landscapes in the heart of north central Florida between Tallahassee and Jacksonville. Some people call this the original Florida. Our members just call it home. Advent Christian Village is a self-sufficient community. At the Village Square, you'll find a grocery store, bank, post office, gift and thrift shops, beauty salon and barbershop, and a lovely café. You don't have to leave Dowling Park for professional services, either. An attorney, CPA and others have offices within the Square. And there are comfortable guest accommodations available in the Village Lodge for when family and friends come to visit. Phillips Center is home to the main dining room, banquet rooms, a deli and casual dining area, resident art gallery, and rooms for parties, seminars, and Artist Series events. The Village features themed dine-in events, community days with entertainment and activities for the entire family, market days, seminars on timely topics, and annual health fairs. And for when you want something different, weekly shopping trips take members to local grocery stores, produce markets, and discount centers. Monthly excursions allow members to enjoy a day in area shopping malls. Trips are also planned for special events. Advent Christian Village encourages a lifestyle that feeds your body, mind and spirit. At Copeland Medical Center, Dr. Maria Gonzalez, board certified in family medicine and geriatrics, as well as hospice and palliative care, leads a team of health care professionals that is committed to providing quality medical care with a compassionate touch. "One of the reasons we chose to make ACV our home is the outstanding health services available right here on campus. The Copeland Medical Center is an excellent facility. Within the same building, we have a top-notch medical clinic. We also have an outpatient rehab center should we need physical or other kinds of therapy. We have a full-service dental suite. And we have the Village Pharmacy, so we can get our prescriptions filled right after we see the doctor." "The care here could not be better." The Copeland Community and Fitness Center supports residents' active lifestyles. This multi-purpose wellness facility offers a heated swimming pool and spa, pneumatic strength-building equipment designed for seniors, tennis courts, a putting green and driving net, picnic pavilion, and a picturesque boat landing on the Suwannee River. "I'm so thankful for Copeland Community Center. I honestly believe it may have saved my life. I had a blocked artery and the doctor told me I was spared from a heart attack because I had been exercising. If it weren't for the Copeland Center, I wouldn't have been. Unlike many other places that just have a weight room, our Copeland Center is so much more. And it's always being used. The staff is very knowledgeable and bases the programming on good, scientific research. But they also make it fun. They lead water aerobics and exercise classes. And they'll even work with you to develop a personal regimen. There are many fun activities like water volleyball, annual tennis competitions, and even 5k races with one-mile fun walks. The goal of the staff is to keep us fit so we can feel our best and maintain our independence." Members can take advantage of the beautiful natural surroundings. Pontoon boat rides on the Suwannee River are popular and canoeing is available for those who are more adventurous. You can stroll or bike on the miles of trails and paths located across the campus. The two-mile nature trail that follows the river is great for bird watching or just enjoying God's creation. The Village Church is an integral part of Advent Christian Village life. In addition to worship services and Bible classes, you can get involved in drama, sing in the choir, lead a Sunday School class, or become active in numerous other ministries. The church offers a vibrant ministry to youth and families of the greater community and often hosts intergenerational activities and programs. Advent Christian Village has an amazing spiritual strength, welcoming persons of all faiths and beliefs. Village members are invited to be involved in The Village Church where they can join with people from all backgrounds to worship and share the common bond of faith. There are many activities to keep you as involved as you choose to be. There are plenty of great places to get together with friends and wonderful opportunities for learning and personal enrichment. Take a class with others who share your interests. Learn about history, literature, music or computers. Take part in activities such as ceramics, art and photography. Join an investment club. Join the garden club and reserve your own spot in the community garden. Make something for yourself in the fully equipped woodworking and lapidary shop. Or join the group is they build toys for underprivileged children. You might also serve in the retail shops, assist with operating the closed-circuit television station, publish the weekly newspaper, and more. There is always something available for you to expand your horizons. For more than 20 years, the Village has hosted many of the country's top performers through the annual Live! at Dowling Park Artist Series. Featuring symphonies, theater, musicians, and a wide variety of performing artists. There are no entrance fees at Advent Christian Village. You determine the services you need and pay only for the ones you use. The Village features a variety of living options from rental apartments to single dwelling homes. River Woods is our unique home ownership neighborhood. You may purchase an existing home or choose from a variety of floor plans and build your dream home on one of our available lots. The more than 275 rental options range from mid-rise apartment buildings to ground-level duplexes and cluster apartments. Choose from efficiency, one- or two-bedroom residences. In Park of the Pines, Village members own their mobile home while renting a single- or double-wide lot. Park of the Pines is adjacent to our own RV park for those visiting the Village and its members. Advent Christian Village provides a number of services so members can relax and enjoy the simple pleasures of life. ACV Home Care is a licensed agency that provides skilled nursing and personal care. Housekeeping is available to members for a modest hourly rate. Schedule it weekly or according to your needs. Medical transportation is available for off-campus appointments. The Village Pharmacy offers free prescription delivery to the community. And when necessary, meal delivery is also available. Dacier Manor is a fully licensed and accredited assisted living option. And the Good Samaritan nursing center is available should you require rehab or extended care. Members rest easy knowing that medical services are close by. Each Village residence is equipped with a 24-hour emergency response system. After hours, first responders are on call to respond to medical emergencies. A county fire and EMS station is located right on campus. Advent Christian Village is a warm and vibrant community with a strong emphasis on ministry. Among the ministries offered are assistance for grandparents raising their grandchildren, counseling by a licensed marriage and family therapist, retreats for foster children, and leadership training which develops high school students into strong leaders. We remain committed to meeting the needs of senior adults, families with special needs, and children. Hi, I'm Craig Carter, President of Advent Christian Village. Many people tell me they feel something special when they drive through these gates for the first time. And they're right. Here, not only does the staff care for the members, but neighbors look out for each other. This is a close-knit community. We strive for quality in all that we do, and we measure ourselves by our mission, which is to express Christ's love by providing compassionate care and quality comprehensive services to those we serve. George Washington Carver once said, "How far you go in life depends on your being tender with the young, compassionate with the aged, sympathetic with the striving, and tolerant of the weak and the strong because some day in life, you have been all of these. We try every day to live that attitude of compassion by offering services to children and families that compliment the care that is provided to senior adults. I invite you to come and see just how truly special Advent Christian Village is.

Video Transcript
Title: Ted & Dodie on Why They Chose Advent Christian Village
Time: 5 min 25 sec

Description:

Find yourself at Florida's original retirement community. Our beautiful location along the Suwannee River in north central Florida suits us just fine. But what takes most people's breath away are the people who live and work here. To get the full picture, come for a visit and see for yourself what makes this place so special.

Transcript:

well two years prior to our retiring from a busy past roads in Illinois we wanted to settle in Illinois since that's where our children and grandchildren we have eight grandchildren three children and their spouses so we really felt like we wanted to look close to them but it became apparent as we looked at properties in the Chicago area and even in the Illinois area that it wouldn't quite fit our budget we probably could have stretched ourselves and bought something but then we kept thinking who's going to take care of us as we get older we didn't want to be a burden to our children we hear that touche often but it's true we do not we do not want to depend on them they have their lives to live and they should live them to the fullest we know they love us so we looked at several retirement centers of the Methodist Church in in Illinois and we thought well we might get a discount by being Methodist clergy but that wasn't in the cards either there were huge entrance fees one particular place at that time had an entrance fee of about $75,000 and we thought my goodness we might be able to pay that but what do you get for that you still don't have a home to live in and then there would be other fees as well tacked on what dirty picked up one of the May ACV magazines it had a lovely person on the front cover who had worked in the village and now loved it so much that she had the confidence to retire here and we thought that's kind of neat so we decided to take a look so we called Karen Thomas and Karen sent some literature about the village I think we were fascinated by the continuum of care that you would received here right right we looked at we looked at the village because it is a mystery it's not just a for-profit organization it's a nonprofit with a nonprofit and it's a ministry that has been from its beginning and I've never been on an area where I know all my neighbors or other neighbors and so DS is really and I care you know for each other but I still I read eat like I said this was the best surprise given to us we didn't know we're you know I really felt like Abraham and Sarah we weren't quite as old as Abraham but we we were on mission to try to find a place that would meet our spiritual needs that would meet our economic economic level of need and and where we would feel comfortable with the community around us and and the church so we looked at a number of properties we thought no that's too large that's too small that might be too expensive and then we saw this house we walked in and you said Jesus my house without even looking at the other rooms it just felt like this this was the home for yes so right so we we went we went back course our kids had had reservations our children our son especially and why do you want to move that far away from us and but I believe now they understand why because of the continuum of care we were volunteering one spring and swanny County Fair and a rather elderly couple came up and said to us oh we don't need this neither any we're not ready for this place and we related to them but very story we're talking about now that it's a continuum of care please move here when you can enjoy the activities because this is a lively place and while we do have have a nursing facility nursing home assisted assisted living we we know that there's more to it than just those ministries plus the fact that I didn't want to shovel snow anymore yeah and they're the children you know they have a place to come alarm plays and technology we do get to see them we Skype with them and and sometimes we get some of them to come here we've had our grandchildren here on occasion and they really enjoy