Wartburg offers integrated, comprehensive senior care services for your changing life. Unlike conventional retirement communities, we provide a wide range of services to both residents and people in their own homes. From independent, assisted living and award-winning nursing home care to rehabilitation, home care and adult day care services, our continuing care approach means you can trust us to be here for your family – how, when and where you need us to be. We also provide caregiver support every step of the way, so you can navigate your options and find the level of care that's right for your whole family.
The idea of moving to assisted living can be a challenge – emotionally, physically or financially. The good news is that Meadowview at Wartburg near Westchester, NY, is a place where people live as independently as possible, for as long as possible. Residents have everything at hand, including a warm, intimate sense of family. They make friends quickly with staff and neighbors, people full of wisdom, full of stories and full of life! Here, you'll find a dedicated staff that's always ready with a friendly ear and a willing hand.
Conveniently located near New York City, Meadowview is one of the region's most respected and appreciated assisted living residences. With our newly completed renovations totaling over $1 million, Wartburg's common areas are more comfortable and welcoming than ever. Whether it's restaurant-style dining or round-the-clock concierge service, Meadowview offers you attentive services with high value.
Choose the living community that features 88 studio, one- and two-bedroom apartments that are ready for your personal touch. Our residents have everything at hand and every opportunity to live their own life, on their terms. These apartments come complete with the supports and services a resident may require, including:
Emergency response system
Three daily meals prepared by our executive chef, a Culinary Institute of America graduate
24/7 concierge
Daily housekeeping
Weekly laundry services
24/7 on-site nursing with physicians on call
Full programs of social and recreational services, including our award-winning Creative Aging and Lifelong Learning Initiative
Local transportation for shopping and entertainment, regularly scheduled or by appointment
Free parking
Cable
A full-time director of spiritual care for all faiths
Meadowview at Wartburg also offers shorter stays for those who are only looking for temporary accommodations. These residents can stay for as little as 30 days or as long as 6 months with no commitment. That means that you don't have to worry about your loved one heading outside alone during those long winter months. New York is well-known for its intense winter storms, many of which can last multiple days or even weeks. During the long, frigid winter, it is nearly impossible to visit your aging relative every day, especially for an extended time.
Wartburg offers short stays that allow you to feel at ease knowing your loved one is well taken care of while not completely moving out of their home. This means you don't have to worry about your family member shoveling their driveway or needing to go out to the store for groceries. When you come to Meadowview at Wartburg, even for just a short stay, you will receive the same incredible accommodations that all residents receive.
Our Health and Wellness Team will work with you, your family and health care provider to create a custom Personal Care Service Plan just for you. At Wartburg, we offer complete care, whatever your needs may be. We have a special unit for those with Alzheimer's or dementia, a rehabilitation center and an award-winning nursing home.
+ Read more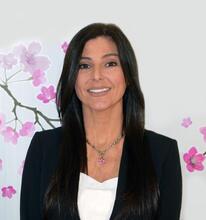 ,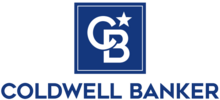 Real Estate Agent
Julia Xelas
Coldwell Banker Realty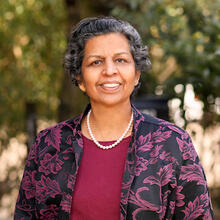 ,


Real Estate Agent
Jane Zilpelwar
Compass - Long Island